Camera for kids purchasing advice: how to choose the right product
What You Need to Know
Children's cameras can be useful for introducing children to the hobby of photography in a playful way, even at primary or pre-school age.
Different models are suitable for different age groups – some are more of a toy than a camera, others already offer professional functions.
Children's cameras usually have only basic settings and do not produce high quality pictures, but they are light and handy.
Many models can also be used as MP3 players and for small games.
Are children's cameras useful?
When children discover an interest and enjoyment in photography, they certainly want to take pictures with their own camera. There are special children's cameras to get them started in the world of photography. These are not only characterised by a compact format and an often funny, colourful design, but also by a robust construction and functions that are focused on children's interests. This way, you can get the little photographers a suitable beginner's camera that is age-appropriate. Parents also avoid the temptation to overwhelm the children with a possibly delicate, complicated-to-use and high-priced professional model.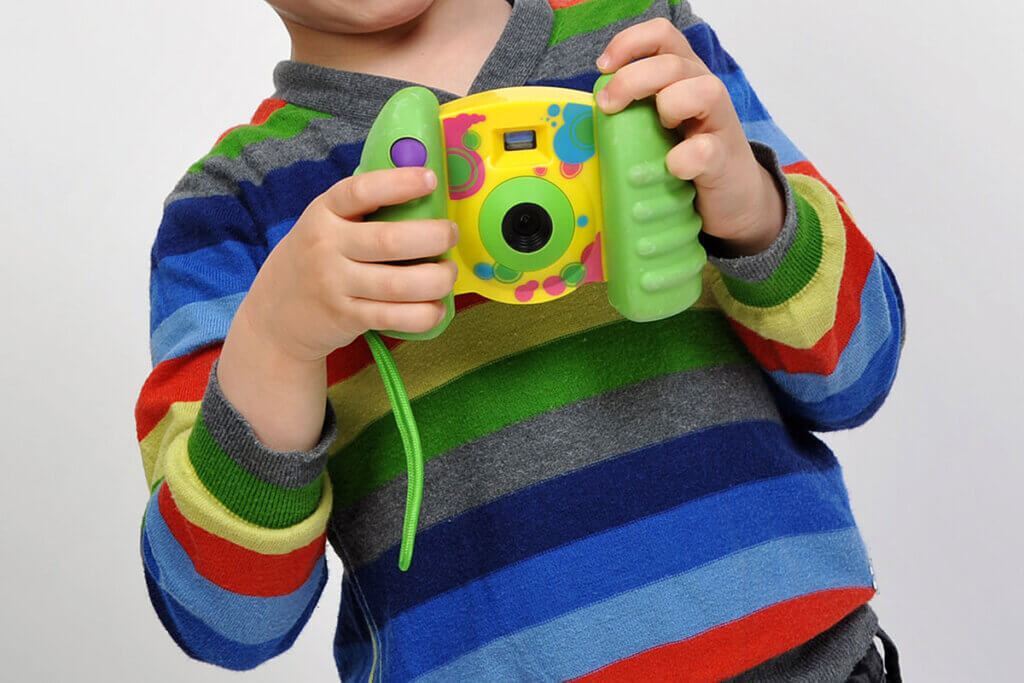 Features of children's cameras
Different rules apply to children's cameras than to normal digital cameras. Above all, they should be easy to operate and fit comfortably in the hand. Especially the youngest among the photo enthusiasts will probably see the camera more as a toy, so complex functions and many setting options are not necessary. Like conventional digital cameras, children's cameras are usually equipped with a comparatively small built-in memory. However, this can be expanded with removable storage media such as SD and microSD cards. The camera is connected to a PC or laptop via a USB cable so that you can transfer the photos and view them on a larger screen.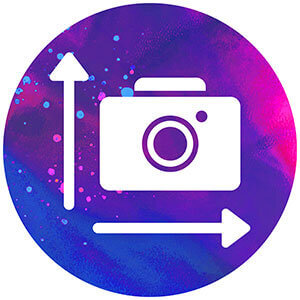 Handy size
While the children are holding the camera with their little hands, they must be able to reach the most important buttons – especially the shutter release button – without any problems. Pay attention to the manufacturer's instructions or the recommended age. There are children's cameras that are not even ten centimetres wide and are thus aimed at particularly small users. Give your children some help and show them how to hold and operate a camera properly.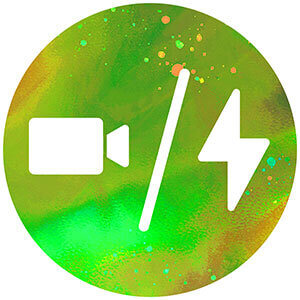 Basic functions
Simply taking a photo in attractive quality and then looking at the photos on the display – not much more is needed for the first steps in photography. However, some basic settings that many children's cameras on the market offer are very practical for the early handling of photos. These include an automatic flash, for example, so that pictures can be taken even in poor lighting conditions, and a video function. A selfie camera as well as playful-looking filters and funny frames add variety.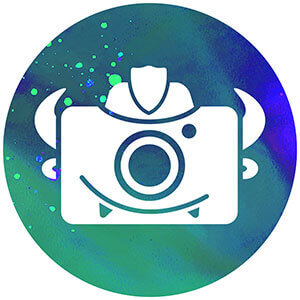 Housing protection
If the little camera is always with you when you play and romp around, it should be robust and at least be able to withstand falls from a low height and bumps. Some models are already equipped with rubber or silicone bumpers on the corners and edges, others can be packed in a protective cover made of slip- and shock-resistant material. Also, make sure that a strap can be attached to the camera so that your child can wear it around their neck or wrist.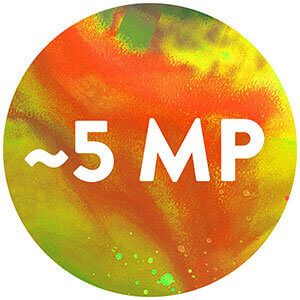 Reduced picture quality
The fun of taking pictures should be the main focus for children. This does not mean that high-quality works of art have to be created. While in the professional sector digital cameras as well as smartphone cameras impress with ever higher megapixel values, a lower resolution is also sufficient for children's cameras. Some models can shoot photos with up to twelve megapixels, but most children's cameras are in the mid single-digit range. If you transfer the photos to your PC to view them on a larger screen, quality differences may be noticeable there.
Low weight
In addition to the dimensions of the camera, the weight is also important. If the child is on an outing or playing in the garden with the camera around their neck for half the day or so, the weight of the device should not weigh them down. The smallest models are usually also the lightest, sometimes weighing only around 30 grams. Larger cameras, on the other hand, which are recommended for children of primary school age, weigh around 200 to 300 grams.
Other functions
Some children's cameras have a touch display that can be used intuitively. Make sure that the display is not too small, as this would make the menu very confusing and difficult to use. Alternatively, you can go for cameras with button operation.
Especially the children's cameras for the youngest ones are often equipped with some additional functions that cannot be found in conventional cameras. These include, for example, small puzzle and skill games or the ability to play music on the device.
Some devices are not only shockproof but also waterproof, as long as they are not submerged too deeply. They are perfect for taking snapshots at the beach or in the garden pool. So you don't have to worry if such children's cameras fall into the water.
Which camera for which age?
During toddlerhood, children progress rapidly. Some children develop faster than others, so it is often difficult to give an age recommendation for children's cameras. Consider the manufacturer's age information as a guideline and assess for yourself what you think your child is capable of. Too many setting options or less intuitive operation can quickly overwhelm small children. Older children, on the other hand, may be bored if the picture quality is not right and the device is more of a toy than a camera.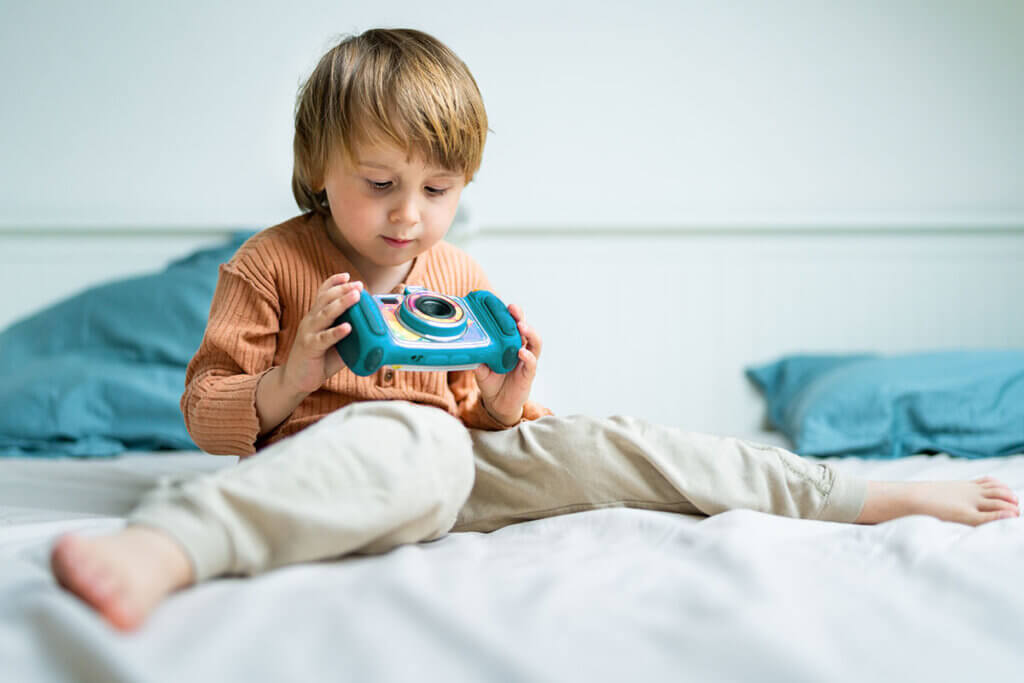 Progress of young photographers
Keep an eye on whether your youngster is making progress and remains interested in photography. While in early years he may only playfully integrate the camera into everyday life, later on he may want to focus more on this hobby. Avoid that the child's demands fail because of the technical possibilities of the camera. A funny design and gimmicks should therefore sooner or later give way to better picture quality and a more professional camera. At the latest when the children want to keep the pictures or create their own photo albums, it would be annoying if this enthusiasm is spoiled by coarse pixelated, blurred and badly exposed pictures. At a certain age and with a serious interest, you should treat your child to a real camera.
Special variants
Most children's cameras are simple digital cameras with reduced functions and settings. However, there are also models that stand out from the crowd with special functions and designs. For example, with the instant camera from Uleway, children can print their photos in black and white using thermal printing technology. One model in the Kidizoom series from Vtech comes with a tripod and green cloth that can be used as a green screen. This way, little artists can add different backgrounds to the photo. The toy camera from Vatenick, on the other hand, comes in the look of a small video camera. With it, the kids can not only take photos but also make films.
Accessories
Depending on what the little cameras can do, there are appropriate accessories to focus on. Memory cards, which are not always included in the scope of delivery, are indispensable. However, SD and microSD cards are available for little money and usually offer more than enough storage capacity for all your photo adventures. For transfer to the PC, the cameras can usually be connected via USB cable. If this is not the case, you will need a memory card reader.
Ensure sufficient energy

Not all models of children's cameras have an integrated rechargeable battery. It is also common to use four AA batteries or rechargeable batteries. In this case, it is recommended that you buy two or three sets of batteries and a charger so that the camera is always ready for use.
For some children's cameras, the same manufacturer offers bags specially designed for the model so that your child can transport the device safely. This is practical for trips into nature or on longer journeys.