Epilator purchasing advice: How to choose the right product
What You Need to Know
Epilators work with a system of tweezers that removes hairs one by one, along with their roots. This keeps the skin free of hair for several weeks.
How painful epilation is depends on the epilator used, the application and the individual sensation of pain.
Wet-and-dry models are suitable for epilation under water, which many users find more pleasant.
High-quality epilators are equipped with 30 to 40 ceramic tweezers, which enable fast and extensive hair removal.
Many epilators have various attachments, such as a shaving attachment, a trimmer attachment and attachments for sensitive areas of the body such as the face or bikini line.
What is an epilator and how does it work?
Smooth skin is increasingly becoming an ideal of beauty not only for women, but also for men. It is considered well-groomed, aesthetic and even erotic. Meanwhile, various tools exist to achieve this ideal of beauty. One of them is the epilator, an electric device that plucks out body hair by the root.
In our epilator comparison, we explain the advantages of epilating over other depilation methods. We also reveal what consumers should look for when buying and using an epilator to ensure that epilation is pain-free.
Hair removal using rotating tweezers
The appearance of an epilator is similar to that of an electric shaver. However, the two hair removers differ significantly in the way they work. While the shaver uses sharp blades to cut the hairs on the surface of the skin, which is also called depilation, the epilator plucks them out along with their roots. Hair removal including the root is called epilation. While in depilation the root remains and new hairs grow back directly, after epilation it must first form anew. The regrowth of the hairs therefore takes much longer.
A little history on the side

Smooth, depilated skin has been considered particularly well-groomed and aesthetic not only since today. There are archaeological finds of stone shaving razors from the sixth century BC. Alternatively, people used conch shells, shark teeth or bronze scrapers for hair removal. The ancient Romans and Greeks used pumice stone for shaving.
Like electric shavers, epilators consist of a handle and a head. However, instead of blades as in the shaving head of a razor, there are several rollers with integrated tweezers in the epilator head. A motor inside the device makes the rollers rotate, causing the tweezers to lift the hairs and pluck them out one by one.
How painful is epilating?
Epilators have a reputation for causing pain. Due to the nature of hair removal, epilating does indeed involve some plucking pain. Fear of the latter deters many consumers. How painful epilation really is always depends on the epilator used, the application and, of course, the user's individual perception of pain. With regular, proper use, good preparation and a high-quality epilator, the plucking pain can usually be kept within limits.
What are the advantages and disadvantages of epilators compared to other types of depilation?
Of course, an epilator is not the only modern means of hair removal. The most common methods also include the following:
Shaving
Depilatory cream
Waxing
Laser
All five methods have their own advantages and disadvantages. We will explain below how epilation differs from the other depilation methods.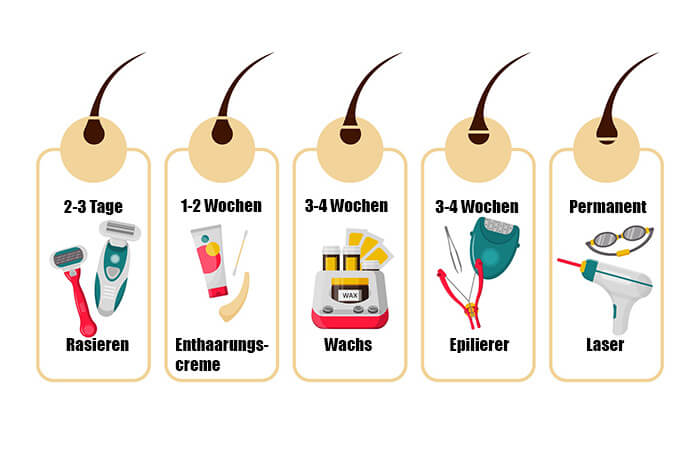 Epilator vs. shaving: Long-lasting, but not completely painless
Wet shaving is one of the most popular hair removal methods because it's easy, quick and usually painless. However, it has one major drawback: shaving only cuts the hair on the surface of the skin. Thus, the smooth skin is short-lived. Already after one day, the regrowing hairs are usually noticeable again. After two to three days, a new shave is necessary if the skin is to be smooth again. In contrast, the skin remains free of stubble for about two to four weeks after epilation.
Shaving is more time-consuming than epilation in the long term

True, shaving the legs takes about five minutes, while epilation takes about 20 minutes. However, epilators are used no more than twice a month, while users need to reach for a razor at least ten times a month for smooth legs. This means that they need a maximum of 40 minutes per month to epilate and at least 50 to shave their legs.
Since shaving is necessary so much more often than long-lasting epilation, the latter is more time-saving in the long run. Moreover, after shaving, users need to rinse the depilated areas with water, which is not necessary with epilation.
In addition, unlike shaving, epilation does not involve the risk of injury from sharp blades. However, unlike shaving, plucking the hairs is usually not completely painless, which is why many consumers are afraid to use an epilator. However, with proper use of a modern, high-quality epilator with many tweezers, the pain is usually bearable. In addition, the pain reduces with each use as the hairs grow back slower and thinner after plucking and are easier to remove. So regular epilation not only reduces the pain, but also the hair growth.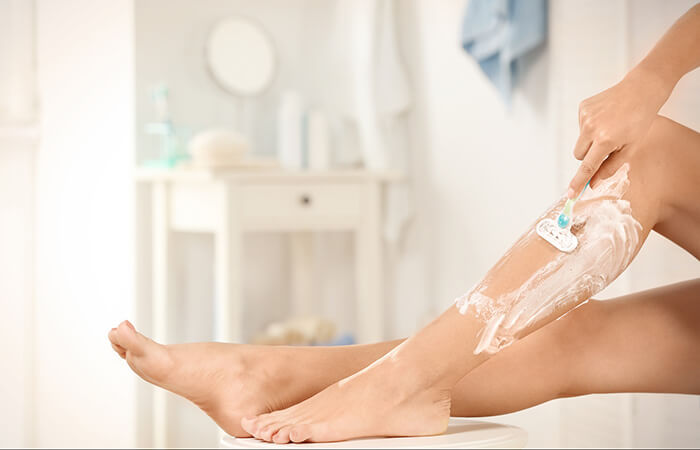 Unlike epilation, shaving incurs ongoing costs for new razor blades or new disposable razors, as well as shaving foam or gel. For cheap disposable razors and shaving foam, on the other hand, there is a monthly cost of at least three euros. For a high-quality epilator, on the other hand, the consumer pays a one-time fee of 50 euros. Even with the cheapest shaving option, the cost of an epilator pays for itself after around 1.5 years.
Epilator vs. hair removal cream: Long-term and odorless
Somewhat more long-term than shaving, body hair can be eliminated with a hair removal cream. This usually works similarly painless and uncomplicated as a wet shave. However, the hair removal cream must act for a certain time, which means that this hair removal variant usually takes a little longer than shaving or epilation. In addition, users of depilatory cream must rinse the treated areas of the body with water afterwards, which takes additional time. With one to two weeks, the skin remains smooth after the application of depilatory cream longer than after shaving, but only half as long as after epilation.
Another disadvantage of hair removal cream over epilator is that some creams have an acrid odor, while epilation does not.
Some people also react with skin irritation to depilatory creams, which usually does not occur when epilating with a high-quality device. The latter are also suitable for use on sensitive skin and sensitive areas of the body, such as under the armpits or the bikini line. In addition, unlike the epilator, the depilatory cream is not a one-time purchase, but must be purchased regularly. In the long term, depilation with cream is therefore more expensive than epilation. Depending on the manufacturer, 100 grams of depilatory cream costs about 3 to 40 euros.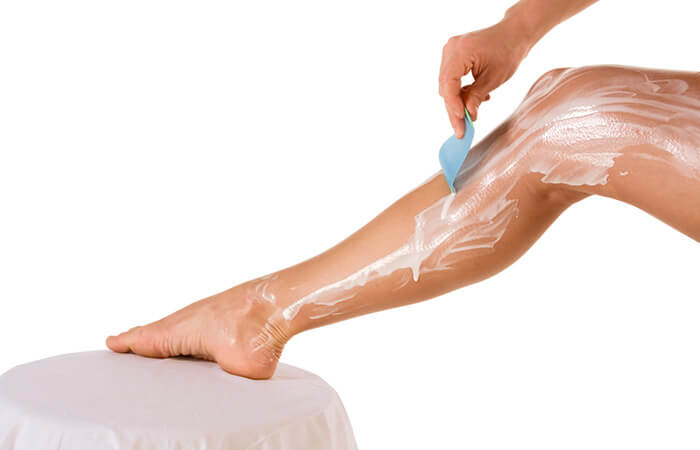 Epilator vs. depilatory wax: less effort
Depilatory wax is one of the older methods of hair removal. Like the epilator, it removes body hair by the root and thus also ensures long-lasting smooth skin. With this depilation method, users apply either cold or heated wax to the areas of the body to be depilated. The wax encloses the individual hairs and pulls them out against the direction of hair growth when they are removed. However, this causes the wax to pull directly on the skin, which is particularly unfavorable for sensitive skin. This tends to cause irritation or inflammation due to ingrown hairs. In contrast, the tweezers of the epilator only pull on the hairs and not on the skin. This makes epilation suitable for people with sensitive skin.
Compared to epilation, hair removal with wax is more time-consuming. Removing the wax that sticks to the skin can be a lengthy affair. And with hot wax treatment, heating the wax takes additional time.
Also, unlike an epilator, wax must be regularly re-purchased, making it more expensive in the long run. Inexpensive cold wax strips cost around 15 to 20 cents each, while a hot wax set is available from 20 euros.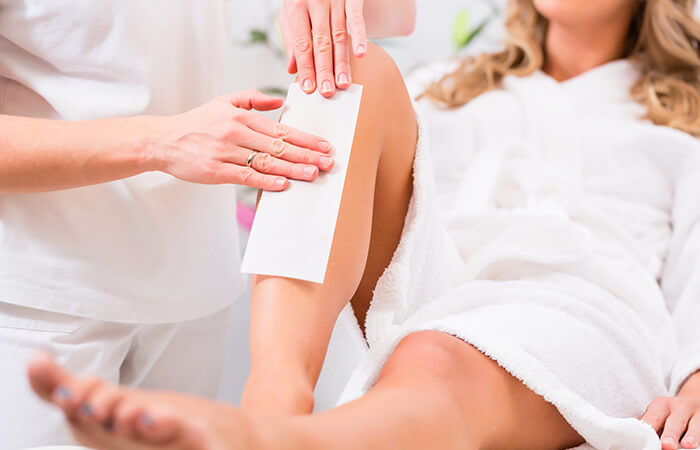 As an alternative to self-application, consumers book professional waxing at a beauty salon. For this, you pay about 10 to 30 euros per treatment, depending on the studio chosen and the area of the body to be treated.Another advantage of epilators: they also reliably remove shorter hairs from three millimeters in length, while waxing only works well from a hair length of five millimeters.
Epilator vs. laser: Cheaper, but not permanent hair removal
Up to this point, epilation, along with waxing, has been the most long-term hair removal method. The two to four weeks of smooth skin can only be topped by laser. Here, pulses of light penetrate the skin, causing the hair follicles to die and the roots to be obliterated. With this variant, users get rid of unwanted body hair permanently. In addition, hair removal by means of light is significantly less painful than epilation or depilation with wax. Another advantage of laser hair removal is that, unlike other popular hair removal methods, there is no risk of ingrown hairs causing painful inflammation.
Laser treatment only from professionals, IPL devices also for home use

Improper depilation by laser can lead to pigment disorders and burns. Therefore, you should consult a doctor or a beauty salon for professional treatment. However, there are also laser epilation devices for home use, which are based on IPL technology ("Intensed pulsed light"). Here too, however, proper use is important. Therefore, the user should carefully follow the instructions in the application for use. For example, the IPL devices must not be used on sunburn, rashes, tattoos and varicose veins.
However, it takes several laser treatments until the removed body hair grows back only sparsely or not at all.
It usually requires about ten to 15 sessions over several months. And these are very expensive. For a full-body laser treatment, customers have to reckon with at least 500 euros per session, or a total of 5,000 to 7,500 euros.
In contrast to epilation, laser hair removal is not suitable for all skin types. For example, dark skin runs the risk of absorbing too much light, which can cause permanent damage. In contrast, very light hair often contains too little melanin, so that the laser treatment does not work or works poorly.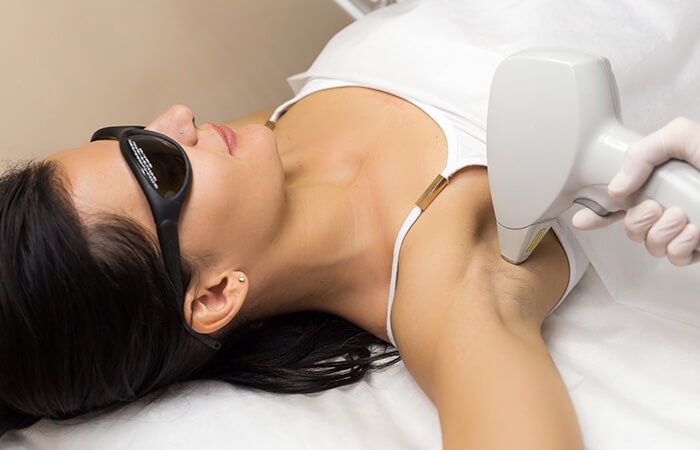 All advantages and disadvantages of epilators at a glance
Overall, epilators have many advantages over the other depilatory options. However, unlike razors and depilatory creams, they are not completely painless. In addition, while hair removal is more long-term than the other two methods, it is not permanent like with lasers. All the main advantages and disadvantages of epilation are summarized in the following overview:
Pro Points
Thorough hair removal
Smooth skin for up to four weeks
Comparatively inexpensive
No risk of injury
Fast and uncomplicated application
Efficient even with short hair
Suitable for sensitive skin
Regular use reduces hair growth
Drawbacks
Not completely painless
No permanent hair removal
The most important purchase criteria – what you should look out for
The quality of the epilator has a major influence on how pleasant or unpleasant the hair removal turns out, in addition to the correct application and the individual pain sensation. To give users who want to buy an epilator a little guidance, we explain below the most important criteria they should consider when buying.
Questions that will help you decide which epilator is right for you
Which parts of the body do I want to depilate with it?
Do I want to use the epilator under water?
Are special attachments important to me, for example, for massage, exfoliation or trimming?
How much money would I spend on it at most?

The workmanship
A good epilator should be of high quality workmanship in order to remove unwanted body hair efficiently and comfortably. In addition, well-made devices are more durable. Good workmanship includes, for example, that all components are firmly screwed together and nothing rattles. In addition, the tweezers of high-quality epilators are usually made of ceramic.
Handling
With regard to the handling of an epilator, it is important that it lies comfortably and securely in the hand and can be easily guided over the body parts to be depilated. Many devices have a non-slip grip surface so that the device does not slip out of the hand too easily, especially when used in the shower or bathtub. A swiveling epilator head is also advantageous. This allows the epilator to adapt precisely to the contours of the body, so that hair removal is particularly thorough. In addition, a swiveling epilation head makes it easier for users to epilate hard-to-reach areas of the body. Panasonic models, for example, have a 90-degree swiveling epilation head.Good and easy handling also includes the fact that different attachments can be easily changed and all available additional features are easy to understand and intuitive to find.
The look
Less important than the workmanship and handling of an epilator is its appearance. Nevertheless, for some users it plays a role in the purchase decision. Most epilators are white with colored elements in rosé, gold, purple or turquoise, and some models are adorned with a playful floral pattern. Which device is visually convincing is, of course, a matter of taste. With regard to the shape of the epilators, however, users should go less by looks and more by how well and securely the device lies in the hand.
The number of tweezers in the epilator head
The more tweezers there are in the epilator head, the more hair the device captures in one pass. This also means that epilators with more tweezers work more thoroughly and gently. If you use a device with only a few tweezers, you will have to use it several times on the same part of the body that has already been epilated once in order to remove all the hairs. This not only takes time, but is also more painful and irritates the skin. Therefore, it is recommended to choose an epilator that is equipped with 30 to 40 tweezers. For example, the high-quality devices of the Braun Silk-épil SkinSpa series have 40 tweezers each.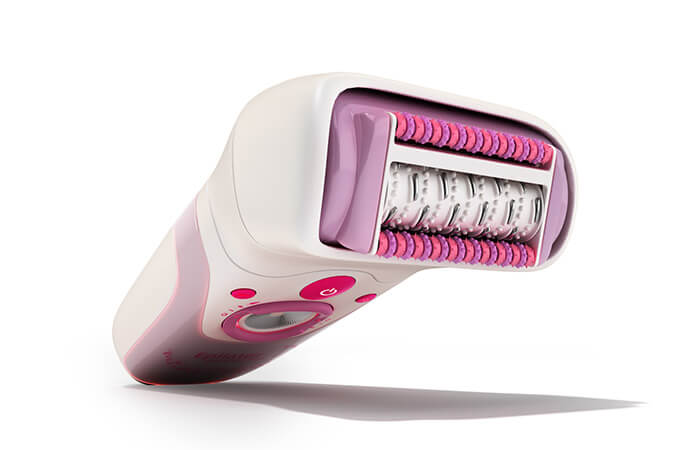 Usability in the shower and bathtub
Many users find wet epilation more pleasant than dry epilation. The water softens the skin and makes hair removal easier. In addition, warm water relaxes and soothes the skin, boosts its circulation and makes it less sensitive. However, those who prefer wet epilation must make sure that the chosen device is also suitable for it. Epilators powered exclusively by a mains adapter are generally only suitable for dry epilation.
Epilators that are approved for wet use are advertised as "Wet and Dry". They must be waterproof and are usually battery-powered to eliminate the risk of electric shock.
Useful additional features
Especially devices from the higher price segment are often equipped with some practical additional features. These include the following:
LED light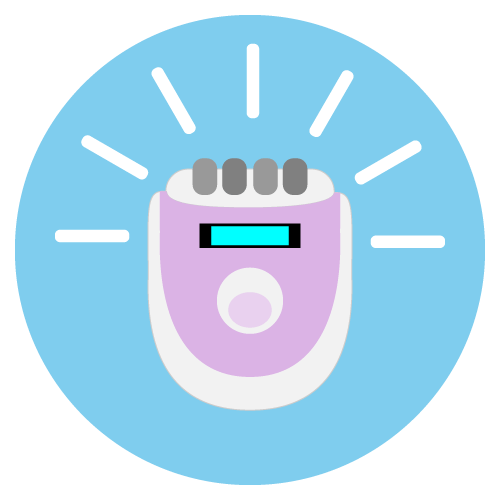 Many models have an LED light on the epilating head that users can turn on to better see the hairs being removed. Depending on the manufacturer, this feature has a different name. For example, Remington calls it "Precision Light," Braun Silk-épil calls it "Smartlight," and Philips calls it "Opti-Light."
Pressure control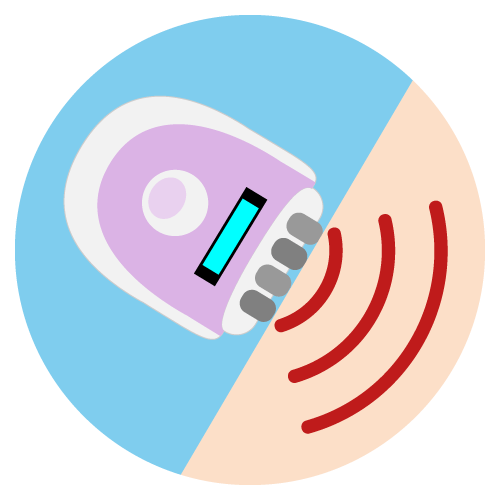 The current models of Braun Silk-épil are equipped with the so-called SensoSmart technology. A sensor controls the pressure that users apply to the skin surface with the epilator. If the pressure is too firm, a red LED light comes on.
Different speed levels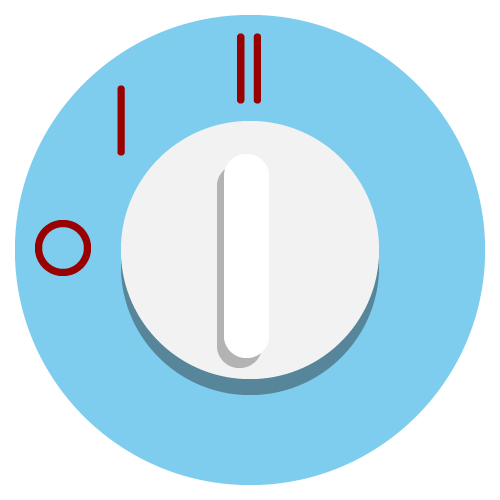 Even some inexpensive epilators, such as the Grundig LE 8822 for around 45 euros, have different speed settings. Users usually choose between a slow speed for gentle epilation and a faster speed for particularly efficient epilation. For example, the Philips Satinelle Advanced performs 64,000 plucks per minute on the first speed and over 70,0000 on the second speed.
The accessories included in the package
High-quality epilators often still have practical accessories included. These include:
In the case of battery-operated devices, a charging station.
A brush for cleaning the epilator
A pouch or case for storage
A cooling pad or glove to prepare the skin before and soothe it after epilation.
Different attachments for different purposes
We'll go into more detail about the latter in Section 5.
What are the different epilators?
Epilators are available in different variants. Among other things, the devices differ in whether they are operated by battery or power supply. Mains-powered epilators are usually dry epilators that must not come into contact with water. They have the advantage that users do not need to charge the device before use.
For epilation in the shower, which is usually less painful because warm water soothes and relaxes the skin, consumers need a battery-powered wet epilator, also known as a wet-and-dry epilator. They must keep in mind that not all battery-powered epilators are automatically suitable for contact with water.
Special epilators
In addition to wet and dry devices, as well as battery- and mains-operated models, there are special epilator variants, including the following three:
Face epilators
Face epilators, also called facial epilators, are particularly slim devices for hair removal on the face. Included with a face epilator is often a cleansing brush for optimal skin preparation.
Precision epilators
These are narrow devices for targeted use on hard-to-reach, sensitive areas such as the armpits or intimate area.
Laser epilators
Based on IPL technology, these devices work with light pulses and have a similar effect to professional laser treatments.
What are the different attachments?
Many epilators come with various attachments that make them multifunctional tools. The following overview explains which attachments are available and for which applications and body parts they are suitable.
Trimmer attachment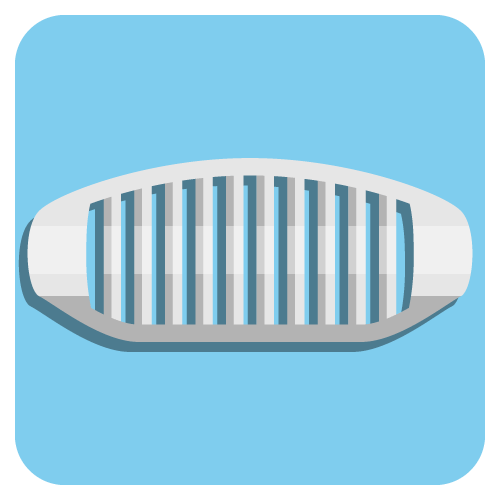 With a trimmer attachment, users turn their epilator into a trimmer. With it, they bring too long hair to the right length, which is three to five millimeters, before epilation.
Shaving attachment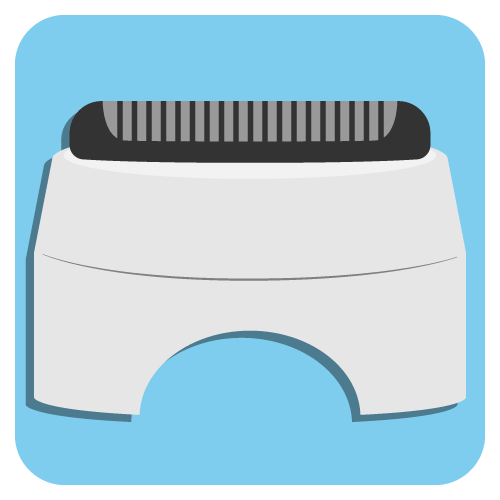 A suitable shaving attachment turns the epilator into a shaver. This saves users who prefer to shave certain areas of the body rather than epilate a second device.
Massage attachment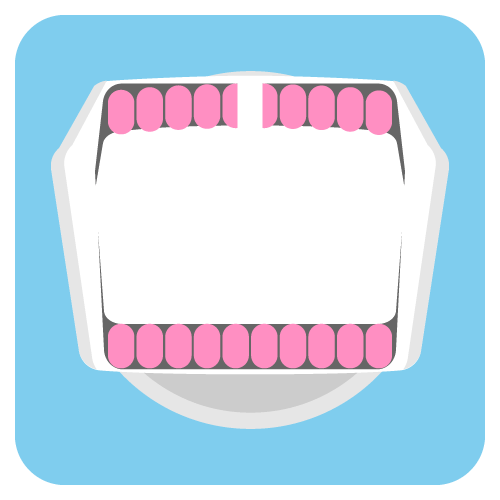 Not to be confused with the exfoliating attachment is the massage attachment. This is not an independent device head, but rather an add-on to the epilating head. With the help of the massage rollers, the skin is massaged during epilation. Thus, it promotes blood circulation and relaxes the skin, which usually reduces the plucking pain.
Attachments for sensitive zones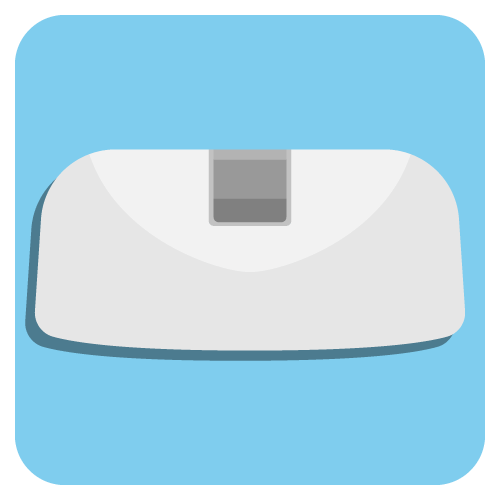 For epilating sensitive zones, many devices come with narrow attachments in different sizes. These include attachments for facial epilation, for the armpit and for the bikini line. The attachment for the face is usually particularly narrow.
Skin tightener attachment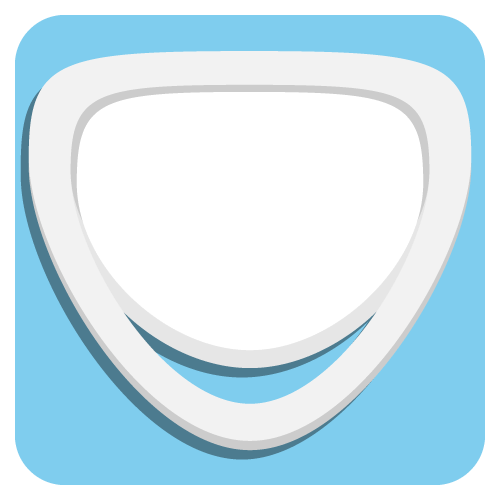 During epilation, the treated skin area should be tightened so that the hairs stand up and can be removed more easily. Instead of tightening the skin with your free hand, you can use a special skin tightener attachment for this purpose, at Philips it is called "Skin Stretcher".
Exfoliating attachment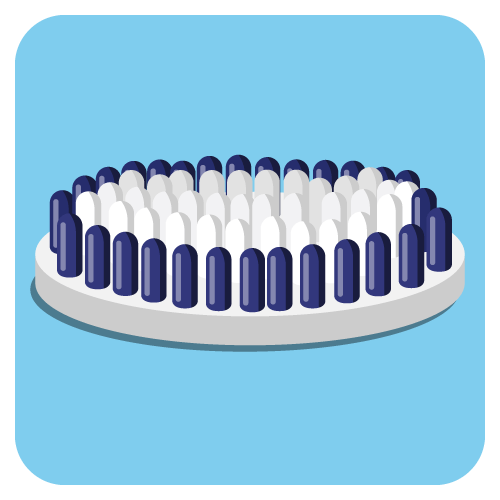 A peeling attachment is rather rarely included in the scope of delivery. The Braun Silk-épil 9 SkinSpa comes with two of them: the thorough and the gentle exfoliating brush. Exfoliating attachments are useful for preparing the skin for epilation. With them, users remove dead skin cells. After thorough epilation, a gentle exfoliating attachment is recommended to refine the skin's appearance.
Epilators for women and men: are there differences?
It's not just women who want smooth, hairless skin. More and more men are also turning to various hair removal methods. Thus, a few special men's epilators are now also available on the market. However, they hardly differ from the women's epilators. The mode of operation and the design of the devices are the same. The only differences are in the design and accessories. For example, many women's epilators are white with shades of pink, purple or pink. Epilators for men, on the other hand, are often available in black and gray or silver. In addition, the latter usually have shaving and trimming attachments included, which is less common with women's epilators.
Helpful tips for the correct use of epilators
Newcomers to epilation in particular often fear the infamous plucking pain. In our advice section, they will find helpful tips for pleasant epilation as well as for proper care of the device.
The right preparation and handling
To make epilation as pleasant and pain-free as possible, a high-quality epilator, good preparation and proper handling are necessary.
Ideally, users epilate the desired areas of the body in the evening, when there is enough time and the skin can regenerate overnight. For the most effective hair removal, the hairs to be removed should ideally be about five millimeters long and in no case longer than one centimeter. For longer body hair, users should reach for a hair trimmer or shaver before epilating. It is also advisable to remove dead skin flakes with a peeling beforehand. In this way, users prevent regrowing hairs from being stopped by the skin scales, growing inwards and, in the worst case, causing painful inflammation. Practical: Some epilators are equipped with a peeling or massage function for this purpose. A massage before or during epilation promotes blood circulation to the skin and thus prevents the plucking pain.
The actual use of an epilator is very simple. Users turn on the device and run it perpendicular to the skin surface several times over the body part to be depilated. While doing so, one hand guides the epilator while the other smoothes the skin area in front of the device. Alternatively, users place the epilator vertically on the skin area, remove it again vertically and repeat this procedure skin area by skin area. The latter method takes a little more time, but many users find it less painful. Therefore, during the first application, test which method suits you more.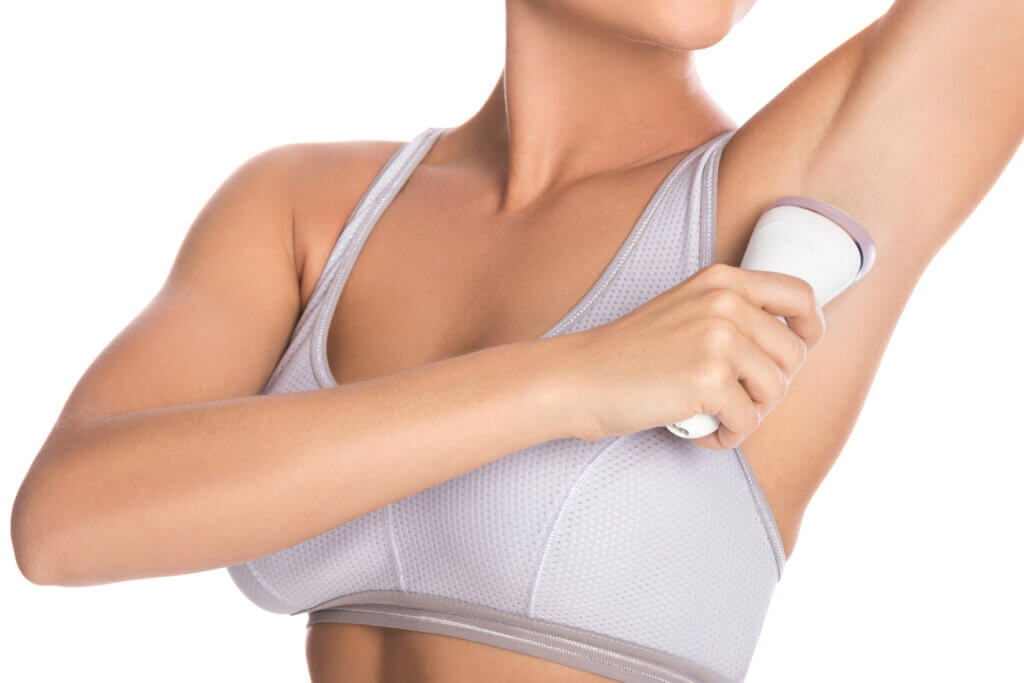 After epilation, it is recommended to apply a nourishing lotion to the depilated areas of the body to prevent skin irritation.
Epilation for sensitive skin
Sensitive skin reacts faster and longer with redness, itching, pain and pustules to hair removal than normal skin. It doesn't matter which method consumers use. People with sensitive skin who decide to epilate should pay particular attention to a high-quality epilator. Since sensitive skin is more prone to ingrown hairs, it is recommended to remove dander from the skin at least once a week with a gentle exfoliant or an epilator with an exfoliating attachment so that the hairs grow in the right direction. After epilation, a moisturizing lotion or conditioning cream will help soothe the skin.
Five tips for pain relief
With regular epilation, the dreaded pulling pain usually decreases gradually. On the one hand, this is because the skin gets used to the procedure. On the other hand, the hairs do not grow back at the same rate after epilation, so that fewer hairs need to be removed the next time you epilate. Until that time comes, the following five tips will help reduce the plucking pain.
For the first few applications, use a narrow attachment for sensitive areas of the body that removes only a few hairs at a time
Prepare the skin for epilation with a scrub and warm water
Just before epilation, rinse the area to be depilated with cold water or cool it with a cooling pad.
Use a wet-and-dry epilator under warm water
Promote blood circulation to the skin during epilation by using the massage function.
Proper cleaning and care of the epilator
For hygienic hair removal and the longest possible device life, users should clean their epilator regularly. For this purpose, most epilators come with a brush that users use to remove hair from the epilator head after each use. If this is not enough, clean the epilator head under running water. Users of mains-powered models must ensure that the device is not connected to the power supply during cleaning. Ideally, the epilating head can be removed so that only it comes into contact with water.
Cleaning agents are usually not necessary. Aggressive agents should even be avoided, as they can damage the attachments and tweezers. To ensure that the rollers in the epilating head still rotate like lubrication even after frequent use, it is recommended to wet them with a little universal oil about every two months.