Fitness smart watch purchasing advice: how to choose the right product
What You Need to Know
A fitness smart watch helps us to move more in everyday life and to live healthier overall.
The standard functions of a fitness smart watch include step counter, distance measurement, calorie consumption and sleep quality monitoring.
Some fitness smart watch functions are often linked to an app. Before buying, consumers should therefore make sure that the new fitness gadget is compatible with their smartphone.
GPS function and a large display offer more ease of use, but also shorten the battery life.
Fitness smart watches – motivator for more sport and exercise in everyday life
"After eating, you should rest or take a thousand steps." Our grandparents already knew that. Thanks to mobile technology, today we are more willing to go for a walk and exercise than to lie down on our "lazy skin" after a solid meal. One motivation for this active lifestyle is the stylish fitness smart watches – small high-tech devices that are attached to the wrist like a wristwatch.
More and more consumers are literally being "persuaded" by fitness trackers to walk at least 10,000 steps a day. The digital association BITKOM reported in 2016 that, according to a survey, 31 percent of German citizens aged 14 and over use a fitness tracker. 18 percent of them rely on a fitness wristband. The other respondents cited fitness apps, smartphones with fitness apps and smartwatches as tracking tools.
What is a fitness smart watch?
Fitness smart watches are small electronic devices that, as the name suggests, are worn on the wrist. With the help of various sensors, they record the wearer's fitness activity throughout the day, evaluate the data and then provide information about calorie consumption, the number of steps or the pulse. As small high-tech devices that are worn directly on the body, fitness smart watches belong to the so-called wearables (portable technology products).
Motivator for a healthy lifestyle
Not only athletes want to record and improve their physical performance. Many amateur athletes and people who have decided to lead a healthier lifestyle are also discovering the digital trackers for themselves. They use activity trackers to keep an eye on their energy expenditure or to motivate themselves to do more exercise in everyday life by setting daily step targets. Some users are simply curious and want to know how many steps they walk per day. Fitness smart watches are therefore not just a high-tech tool for athletes, but a lifestyle product.
Activity for the sporty

The World Health Organization (WHO) recommends walking 10,000 steps every day. An activity tracker shows approximately how many steps we walk. Most people average about 2,000 to 5,000 steps. Setting a goal of 10,000 steps a day increases your activity level and calorie consumption. Very few people consider walks and walking activities to be sport.
How does a fitness smart watch work?
How does this little piece of technology know that I am moving, how far I have walked and how many steps I have taken?
Fitness smart watches are mini-computers equipped with a processor and various sensors. Usually, these are motion sensors. These include acceleration sensors and gyroscope sensors. They detect whether the user is standing, walking or jogging.
The sensors thus register the body's movements and store this data. With the processor and various algorithms, the small computer evaluates the data and converts it into the number of steps, distance or calories burned. This interpretation of the data shows how well a device works. Some fitness smart watches interpret a simple hand movement as 20 steps, other models can even automatically distinguish between different types of sport based on the movement values. However, experts point out that no device can offer 100 per cent accuracy. Users should not expect a step-by-step measurement. Very good models do provide relatively accurate average values. Nevertheless, according to test reports, there are always deviations. However, when it comes to recording everyday activities such as steps and distance with the fitness smart watch, the exact figure is less important in the end than the fact that the user does something for his or her health and moves more in everyday life.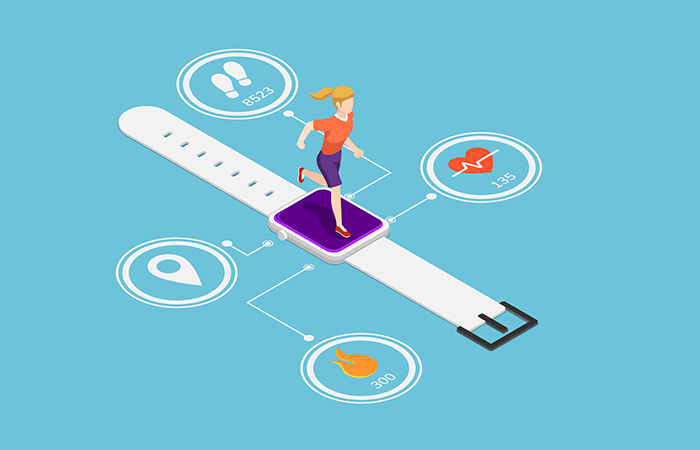 Fitness trackers with an extended range of functions can do more than just interpret movements. They have pulse meters or measure heart rate, recognise floors, monitor sleep quality, record routes, play music and remind users of activity goals.
Pulse or heart rate?
Is it really the heart rate that the fitness smart watch measures on the wrist? Or is it not rather the pulse? In everyday life or in product descriptions of fitness smart watches, the terms "pulse" and "heart rate" are usually used synonymously. Normally this is also the case, i.e. the values are identical in themselves. The heart rate describes the number of heartbeats (contractions of the heart muscle) in a certain period of time. Each heartbeat triggers a blood pressure wave, which in turn can be measured as a pulse. Deviations between both measured values can occur, but they indicate diseases, i.e. exceptions. Therefore, there is nothing to be said against using the terms synonymously in general understanding.
Experts from specialist magazines compared the results of a chest strap measurement with those output by the optical sensor in a test. There were also deviations in the measured values. The testers saw reasons for this in the (loose) fit of the wristband, contamination of the sensor or also in the hairiness of the arm.
Pro points
Reminder of one's own activity goals
Promotes a conscious approach to healthy living
Motivation to incorporate more physical activity into everyday life
Reward systems
Drawbacks
Limited battery life
Inaccurate measurement possible
Activity tracker, fitness tracker and sports watch – Different types of devices
The market now offers numerous models of fitness smart watches: From simple pedometers to high-performance sports watches with special functions for different sports.
The activity tracker principle is the same for all devices: they are small enough for the user to wear them on the body or wrist. With the help of sensors, they record movements, convert them into health-relevant data and, if necessary, send them to an associated app or save them.
Nevertheless, there are also significant differences between the smart devices in terms of the range of functions, the workmanship and the overall quality. To make the purchase decision easier for you, we now present the typical device variants.
Activity tracker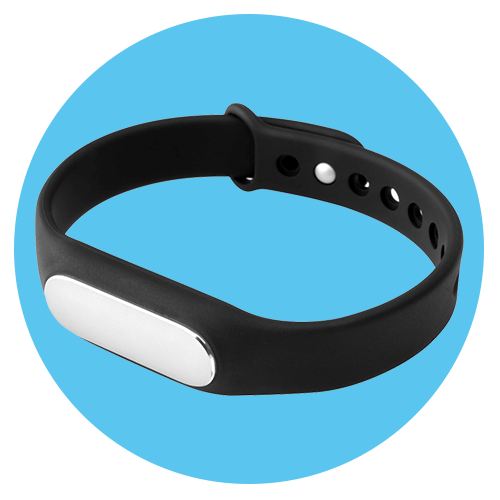 Activity trackers are simple electronic pedometers. Most modern devices also calculate distance, calorie consumption, analyse sleep and record daily goals. Extras such as a sleep phase alarm function or heart rate measurement are not usually included in the range of functions. Not every model has a display. If it is available, the display is very simple. In order for the user to access the recordings, he or she must connect the wristband to an app to retrieve the detailed data via smartphone or PC. With some models, the tracker can be removed from the wristband and used as a pendant. Activity trackers are very affordable. They are suitable for people who want to motivate themselves to do more exercise in everyday life and are otherwise not very active.
Fitness tracker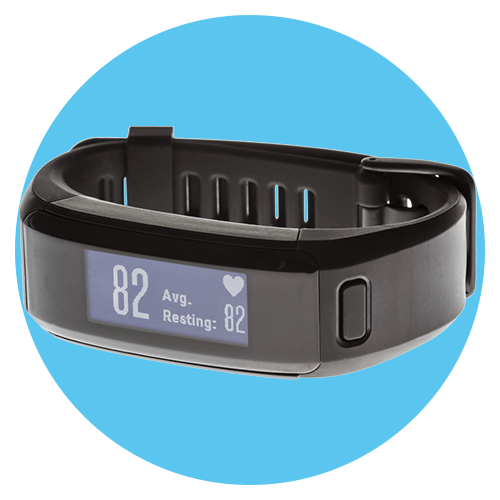 These fitness smart watches work on the same principle as activity trackers. Additional features such as heart rate measurement by means of a sensor or chest strap guarantee more accurate recording of activity and calorie consumption. In addition, modern devices have a touch display. This means that the user does not have to rely exclusively on an app and a mobile device to access their fitness data. Fitness trackers are in the middle price range (around 90 euros and up). The more comfortable fitness smart watches are recommended for hobby athletes who exercise about two to three times a week.
Sports watches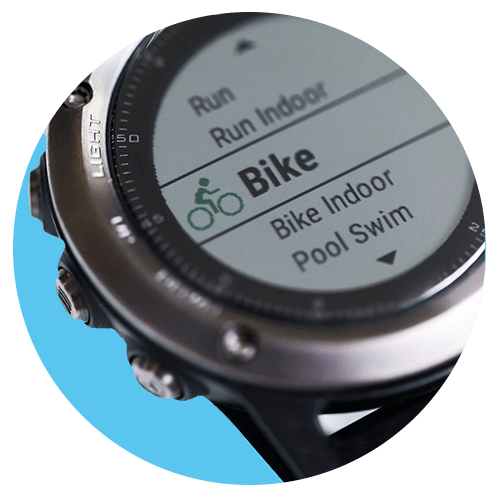 These fitness smart watches are, as the name suggests, made for athletes. The focus of the range of functions is on the precise tracking of training sessions. Many models have training plans and apps for specific sports installed. This means that these devices are not fitness trackers that display the lifestyle to the outside world. They are small training computers. The Garmin GPS multisport watch vívoactive® 3 Music even functions as a player for music streaming services. The user can thus completely do without the smartphone during training. The watch comes with all the functions for training. Large, colourful displays are typical for fitness smart watches.
The cost of sports watches is around 200 euros upwards. The target group is of course passionate hobby athletes as well as professional athletes who attach great importance to accurate measurement data, a clearly visible display and simple usability.
With or without display
However, fitness smart watches can also be divided into models with or without a display.
Fitness smart watches without a display must be paired with a smartphone via Bluetooth or an app. Using a suitable app, the user can call up the values for the number of steps, distance, calories burned and so on. One advantage of these minimalist fitness trackers is their lower power consumption or, to put it better, their longer battery life.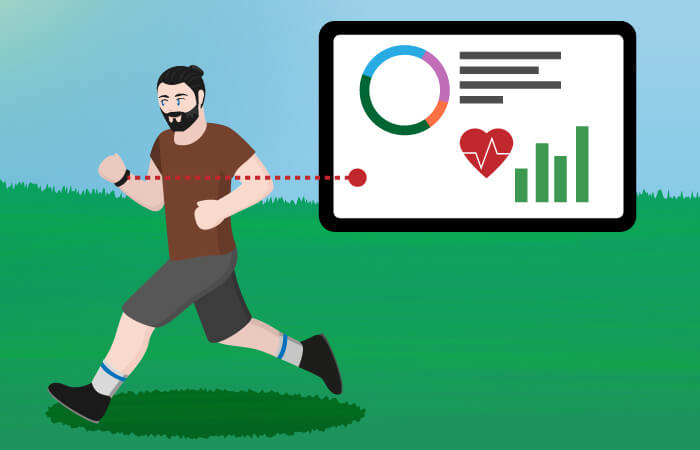 In the case of fitness smart watches with a display, the user can easily take a look at the current measured values. An additional device (smartphone, tablet or similar) is not necessary. The larger and more colourful the display, the more energy it requires from the battery. For sports training, it can be an advantage if the user can do without a smartphone and read data such as heart rate or speed directly from the wrist.
Fitness wristband, smartwatch, smartphone – which is the better training coach?
The BITKOM survey mentioned above already showed: when it comes to wearables, fitness wristbands and smartwatches are in a hot head-to-head race. In terms of functionality, smartwatches and fitness smart watches from the higher price segment have come much closer in recent years. Both types of device display the date and time, track steps and vital data and notify the wearer of incoming text messages, calls and messenger messages. Interested buyers should therefore pay attention to the details when making a purchase decision.
Fitness smart watch
If you exclude sports watches, fitness trackers look like a wristband. This makes them somewhat more discreet than sports watches and smartwatches with their large touch displays.
Compared to a multifunctional smartwatch, a fitness smart watch is quite inexpensive. So if you are primarily looking for a device to record sports activities or daily activity, a fitness tracker is a good choice.
At a glance
Discreet wristband look
Range of functions geared to fitness tracking
Inexpensive purchase
Smartwatches
The functions of smartwatches are geared towards allowing the user to control the smartphone remotely and thus leave it in the pocket. The watch notifies the user that a message or call is coming in, offers music player control and allows access to calendar and appointment entries. But health functions are also part of the standard equipment. Relatively new is the payment function with which the latest models are equipped. Contactless payment via mobile payment apps and the watch on the wrist has been gaining more and more acceptance on the German market since mid-2018. GPS and the large display can be a disadvantage for continuous fitness tracking because of their high energy consumption.
At a glance
Range of functions for remote control of the smartphone
Large display
Music player and GPS function included
High purchase costs
Sports and heart rate monitor watches are sometimes regarded as a special form of smartwatch. They form a bridge between fitness smart watches and smartwatches. Their extended range of functions offers GPS and training functions for several sports.
What about fitness apps on the smartphone?
The smartphone is also a competitor of fitness smart watches. Thanks to built-in motion sensors, the smartphone can detect and record movements. Samsung models also come with their own fitness app. With the device, the user can also count steps, record workouts and control the music. One disadvantage is the size: during training, the user has to put the smartphone in his pocket or in a separate container (wristband or hip pocket), or he keeps it in his hand.
When it comes to continuous recording of daily steps, there is the added complication that the user must always carry the smartphone around with them. That sounds easy, but in everyday life, people often put the device down on the table and unconsciously walk a few steps to the coffee machine, photocopier or wherever. This activity is then not recorded.
All in all, smartphones are rather unsuitable as fitness trackers and are only recommended for beginners. If you want to record your daily activities as completely as possible or train specifically, you are better off with a gadget on your wrist. For everyday life and occasional sports, a fitness smart watch is sufficient. Even for people who already have a high-quality watch, the fitness smart watch is preferable to a smartwatch. Professional athletes, on the other hand, will prefer the more accurate recording performance and extra functions of a sports watch.
Functions of a fitness smart watch
What should the small sports computers be able to do? The basic functions of every fitness smart watch include the pedometer, the calculation of distance and now also the calculation of calorie consumption.
Modern fitness smart watches can do much more. However, the equipment with additional features varies depending on the model and price range. Extras include the following functions, among others:
Heart rate measurement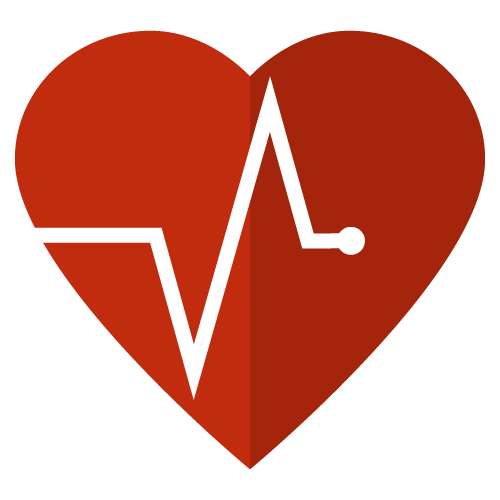 A heart rate sensor is now part of the standard equipment of a fitness tracker. A chest strap is not necessary. Fitness smart watches are equipped with an optical sensor on the back that rests on the skin when the user wears the watch. The sensor regularly measures the light reflections from the skin. Depending on how much blood flows through the skin, it changes. The recorded values provide information about the pulse. This method also enables 24/7 measurement of the heart rate. The user can see from this whether he is increasing his fitness level. The long-term heart rate measurement also makes the calculation of calorie consumption more accurate.
Daily goals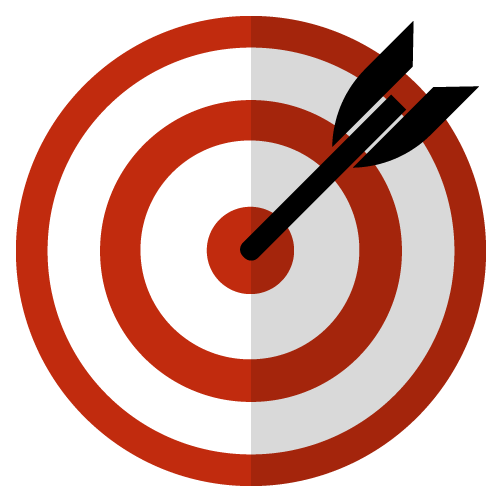 Daily fitness goals are part of the foundation of a healthy lifestyle. For example, the user decides to walk 10,000 steps a day. If the wristband has a display, the user can always see the progress. When the user finally successfully reaches the goal, he or she usually receives praise or a reward. Some models also remind the wearer that the set goal has not yet been reached.
Activity reminder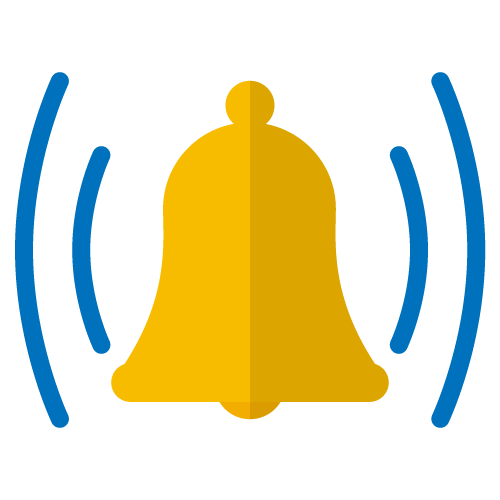 Many fitness smart watches report when the user has been inactive for too long and prompt a short period of exercise. This is done very discreetly via a vibration alarm. Users who work in jobs that involve sitting most of the time welcome this feature. They then take a short break, stretch their muscles, walk a few steps and thus get their circulation going again.
Distance measurement via GPS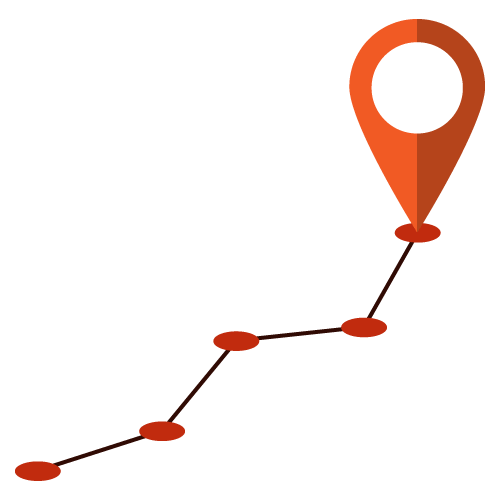 A relatively new feature is the GPS function. Every smartphone has it, but it is not a matter of course for fitness smart watches. One reason for this is the high energy consumption of this function. Some fitness trackers offer a practical energy-saving GPS mode. Here, the location is not recorded constantly, but after longer intervals. Although this measurement is not completely accurate, it saves the fitness smart watch battery. The Global Positioning System (GPS) enables a more precise recording of speed, distance and duration. The user can also record training routes and measure differences in altitude. The Garmin vívosmart HR+ is an example of a high-quality fitness smart watch with a GPS feature.
Sleep monitoring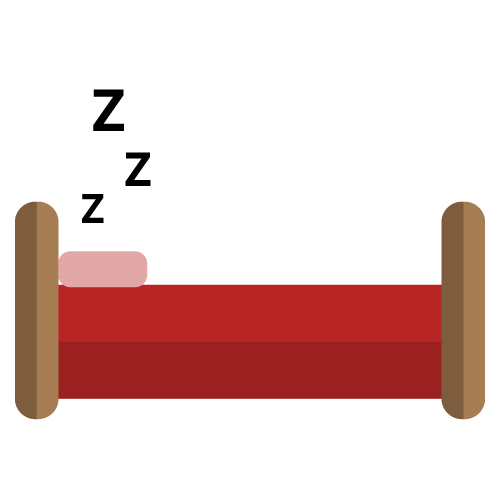 With sleep monitoring, the fitness smart watch registers the movements the user makes during sleep. This is provided that the user also wears the fitness tracker at night. Based on the recorded movements, the computer determines the light sleep and deep sleep phases. After transmitting the data to the app, the user gets an impression of his or her sleep quality. Some models make it possible to wake the user during the light sleep phase. According to sleep researchers, this wake-up time is much more pleasant for waking up and getting out of bed than waking up in the middle of a deep sleep phase.
Notifications (Smart Notifications)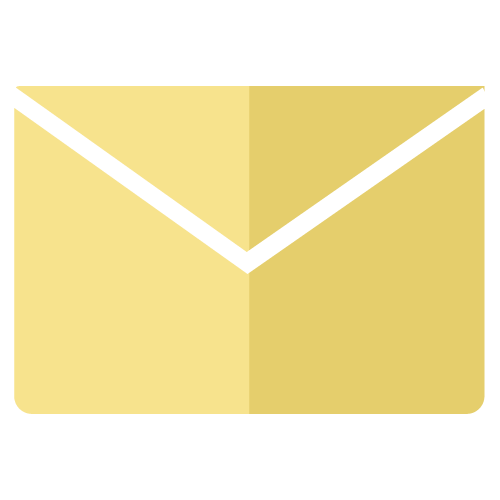 Many fitness smart watches in the higher price range can connect to the smartphone via Bluetooth and report the receipt of calls, text messages or messages from WhatsApp, Facebook and other messenger services on their display. The user can then decide whether to accept the call or answer the message. Pre-formulated sentences are available for this purpose, similar to what is known from the smartphone.
Music control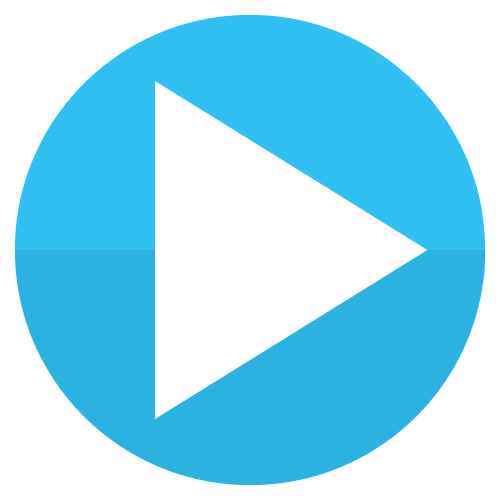 Everything runs better with music, and of course this also applies to sport. For those who like to have cool beats in their ears while exercising, the fitness smart watches come with a music player function. With simple models, the user has to take a smartphone or MP3 player with him. Music playback is conveniently controlled via the fitness smart watch. Other devices like the Samsung Gear FIT 2 Pro can store up to 500 tracks or stream music and playlists via Spotify.
Time and date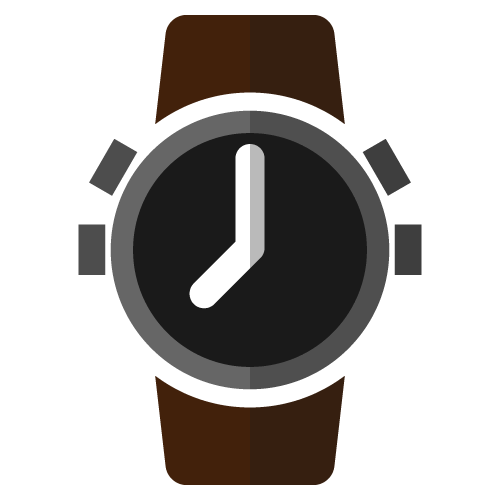 Models with a display often also show the date and time. This is not a "must-have" for an active lifestyle, but it is a nice addition. After all, it turns the fitness smart watch into a wristwatch at the same time. Often, an alarm or wake-up function is also integrated in this context. The wristband uses a vibration alarm to wake or remind the wearer at the desired time.
New trends in fitness wearables & sports watches
Wearables manufacturers are still innovating and naturally want to stand out from the competition by offering more additional functions. The Garmin vívosmart 4, for example, measures the oxygen saturation in the blood during sleep via a red light sensor and thus provides information about healthy or unhealthy sleep behaviour. The Fitbit Charge 3, in combination with the app, enables "health tracking for women", which is a cycle tracker.
Sports watches are heading in a similar direction as smartwatches. Samsung and Garmin are focusing on contactless payment via watch. The Koreans are also already thinking in the direction of eSIM. The watch receives its own SIM card (additional card). Accordingly, the user can only make phone calls or send messages via the watch and without a connection to the smartphone.
Buying advice – What should you look for when buying a fitness smart watch?
The selection of fitness smart watches is huge, and the price ranges from about 20 euros to 200 euros or even more. The devices differ in their range of functions, but also in technical features such as battery life, type of display, sensors and IP protection class. Last but not least, design, material, wearing comfort and compatibility with smartphones are important criteria in the purchase decision.
Range of functions
We have already presented the basic functions and extras in detail above. The basics like counting steps, measuring distance and calories burned should be included in the device. Sleep analysis and heart rate measurement are now standard features of most modern fitness smart watches. Otherwise, it is difficult to give general recommendations, as it depends on what the consumer wants to use the fitness tracker for. For a hobby runner, a fitness smart watch with GPS function is definitely worthwhile. However, those who primarily want to track the daily number of steps and calories burned can do without it. For fitness beginners who are interested in a healthier lifestyle, functions such as daily goals or sleep analysis are recommended.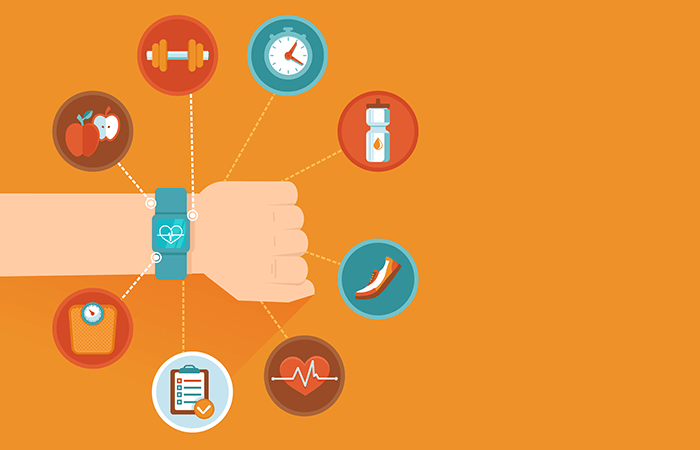 Price
Of course, the question of price always comes up when buying a new device. Simple devices of good quality are available from about 50 euros. Fitness smart watches in the middle price range cost between 80 and 150 euros. Beyond that, fitness trackers for 200 euros or more can be found in the shops. These are devices that have special functions for certain types of sports and thus already go in the direction of a sports watch.
On the online market in particular, you will also find countless no-name products that cost only 20 to 30 euros. These may look chic and high-quality, but according to user reports they fail even with simple features like step counting. The warranty and complaint services can also be poor. Experts therefore advise: Stay away from cheap articles!
Design
The design of the fitness smart watch is an important criterion because you may wear the device on your arm day and night. A small, slim band looks stylish and sporty. A model with a large display, on the other hand, can look quite clunky and bulky. In terms of functionality and ease of use, however, it scores better than a discreet band. In short, everyone has to decide for himself or herself which design he or she likes.
Material & wearing comfort
Most sports wristbands are made of silicone or silicone rubber. This plastic is skin-friendly, soft, but also durable. However, for wrist measurements, the user should wear the wristband relatively close to the arm. As a rule, the user wears the fitness smart watch around the clock. The band should therefore feel comfortable on the skin. It should also be possible to wear the wristband for longer periods of time without causing sores or inflammation.
Display
Here, the user has to choose between simple LED displays (e.g. Polar Loop 2), simple LCD displays (Garmin vivofit 3) and multi-coloured, high-resolution displays with touchscreen (Samsung Gear fit 2 Pro). With fitness smart watches with a display, the user does not necessarily need an app to read values such as number of steps and calories burned. But as convenient as a multifunctional display is, it also means more energy consumption and thus a shorter battery life.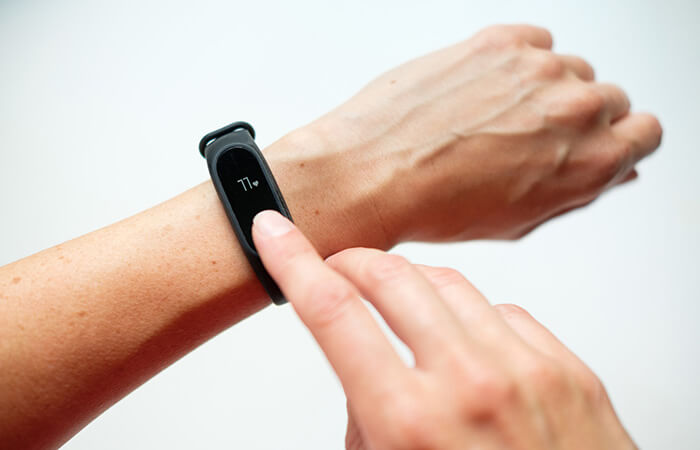 Battery & battery life
Long is good. Longer is better, much better! That is the motto when it comes to battery life. Who wants to charge their fitness tracker every evening? A battery with a long runtime also makes it easier for the user to record his or her movement activities continuously and without gaps.
The battery life of the latest devices is 5 to 7 days on average. Energy guzzlers are a large display and GPS. The latter noticeably shortens the battery life, but is very useful for running, for example.
Waterproofing and protection against dust
Protection against environmental influences such as water and dust is now a quality that consumers value in electronic devices. In the case of fitness smart watches, the focus is on resistance to water. Drops of sweat or rain should roll off the fitness tracker without any problems. The Fitbit Flex 2 is even waterproof to a depth of 50 metres, making it suitable for swimming. But not only swimmers benefit from a waterproof fitness smart watch. Those who like to be comfortable and don't want to take the band off every time they shower should also go for a waterproof model.
IP protection classes – What do the numbers mean?
IP stands for International Protection, but in English-speaking countries it can also mean Ingress Protection. The codes that identify the protection class are internationally valid. They are preceded by the letters IP, followed by two digits. The first stands for protection against foreign bodies (1 to 6), the second indicates protection against water (1 to 9). The higher the number, the better the protection. The IP68 protection class thus offers excellent protection against dust and water.
Compatibility with smartphones
Regardless of whether they have a display or not, most fitness smart watches require the user to have an app in order to use the full range of functions of the sports gadget. When deciding on a device, it can't hurt to take a look at the apps that the provider offers for the fitness tracker. Find out there whether there is an app that is compatible with the operating system of your smartphone. Only then will you be able to buy the fitness smart watch you want.