Brush cutter purchasing advice: how to choose the right product
The most important things in a nutshell
With a brush cutter you cut grass, weeds and brush. You can also reach all the corners that a lawnmower cannot reach.
A brushcutter with a petrol engine provides the greatest cutting power and also trims dense undergrowth. Electric motors are less powerful, but are sufficient for most gardening tasks.
Corded electric brushcutters have a limited operating range and are therefore more suitable for small areas. Petrol and cordless power scythes give you more flexibility.
To get the most out of your power scythe, several cutting tools, a comfortable carrying strap and a spare battery for cordless power scythes are useful accessories.
Always wear safety clothing to prevent hearing damage and injury.
Brush cutter – the energy-saving saviour for wild growth
Property owners, hobby gardeners or garden and landscape caretakers, they all know the problem: the lawn mower can't reach every corner. Weeds, small bushes and roots remain. A brush cutter provides a remedy: with this tool, wild growth can be easily removed. So your garden or property will soon look neat and tidy again.
Structure and function of a brushcutter
A brushcutter, the motorised form of the classic hand-held scythe, works with a rotating blade or thread. It is powered either by a petrol engine or an electric motor. The latter is available in a corded and a battery-powered version. The construction of each type of power scythe is basically the same: the tool has a 1.50 to 2 metre long handle to which a cutting head with a rotating cutting tool is attached. A front or rear motor ensures that the cutting tool rotates very quickly via a shaft.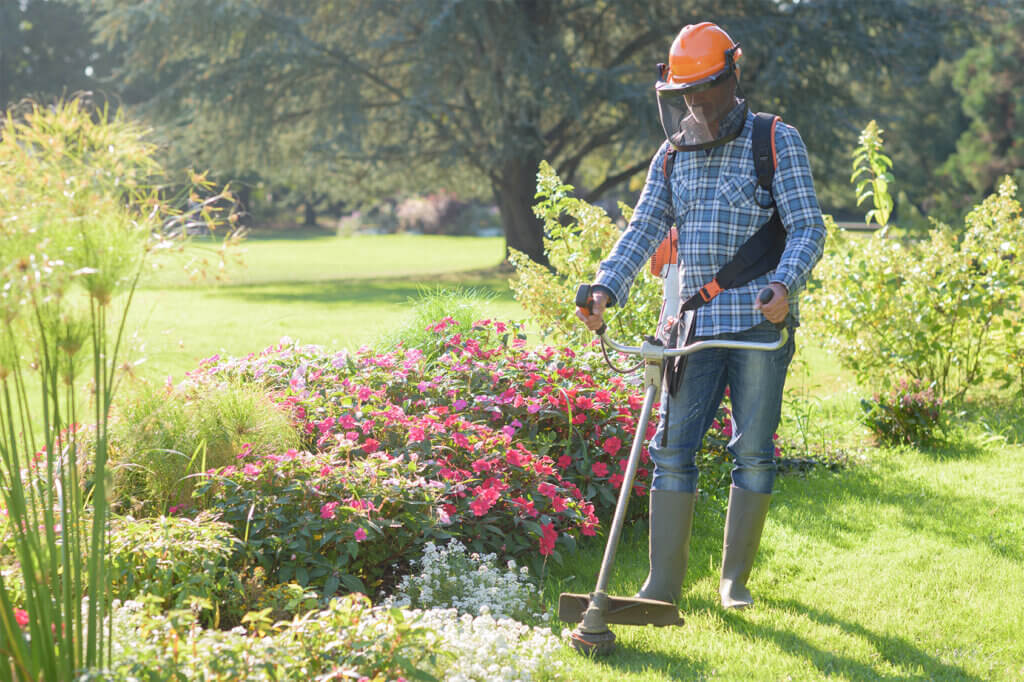 Power scythes work according to the free-cutting method: The cut material is processed by the high rotation of the cutting tool. A counter-blade, as in the case of scissors, is therefore unnecessary.
Possible cutting tools are
Thread head,
discs with plastic knives,
steel blade discs and
circular saw blades.
If you want to trim the lawn, it is best to use the string head; for thickets, knife discs are the better choice. You can replace the necessary tools on the cutting head as required.
With less powerful tools, the motor is located directly above the cutting head; with more powerful models, manufacturers position the large and heavy motor at the top of the brush cutter handle.
Lawn trimmer, brush cutter and brush cutter – The characteristics
In everyday use, the terms "brush cutter" and "brush cutter" are often used synonymously to distinguish them from lawn trimmers. However, brush cutters often specifically describe the models that are used for professional use due to their high performance. If you have never dealt with these devices before, this can cause confusion. In general, the three types can be distinguished from each other based on their power and the resulting intended use.
Lawn trimmer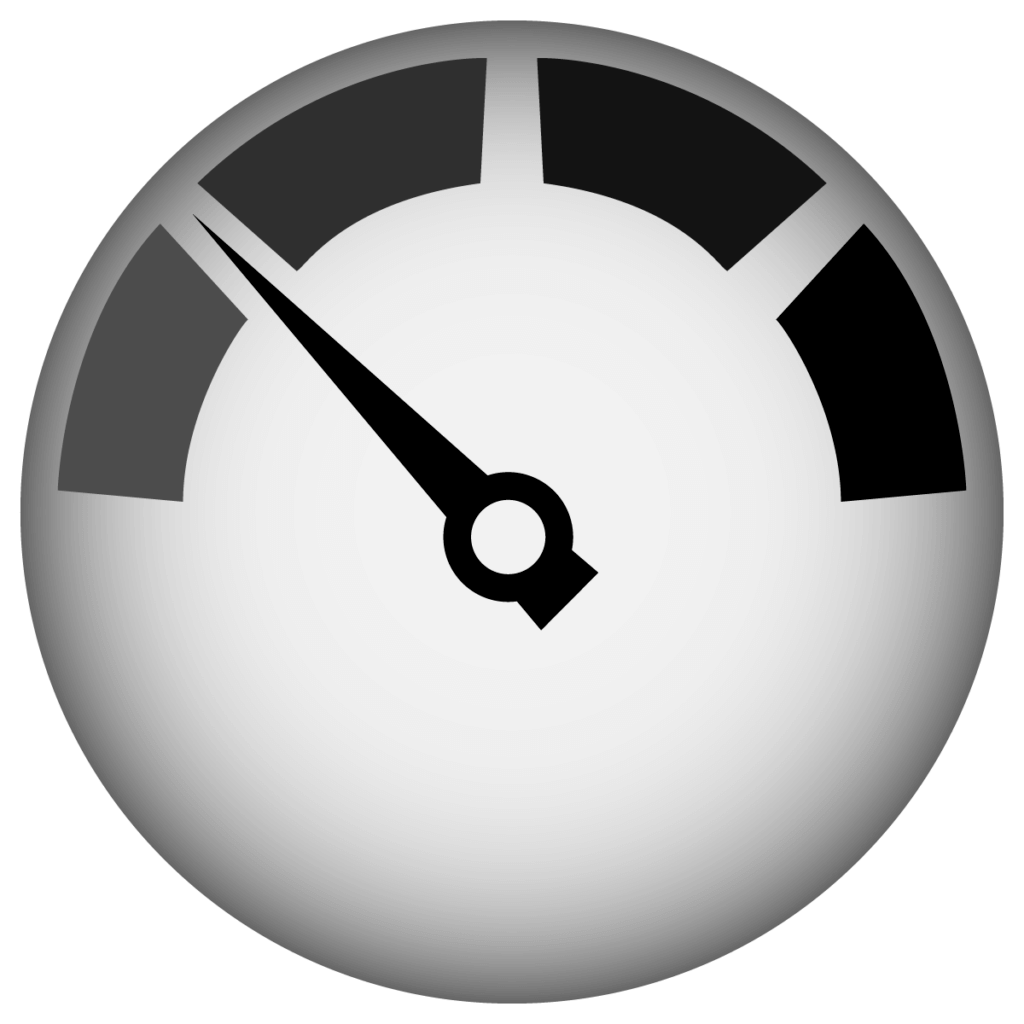 With lawn trimmers you can cut your lawn and its edges quickly and precisely. Of the three types of equipment, they are the least powerful. They cut with a robust nylon thread that is attached to a thread knob. Even if you hit stones or other obstacles while working, the thread will not break.
Motor scythe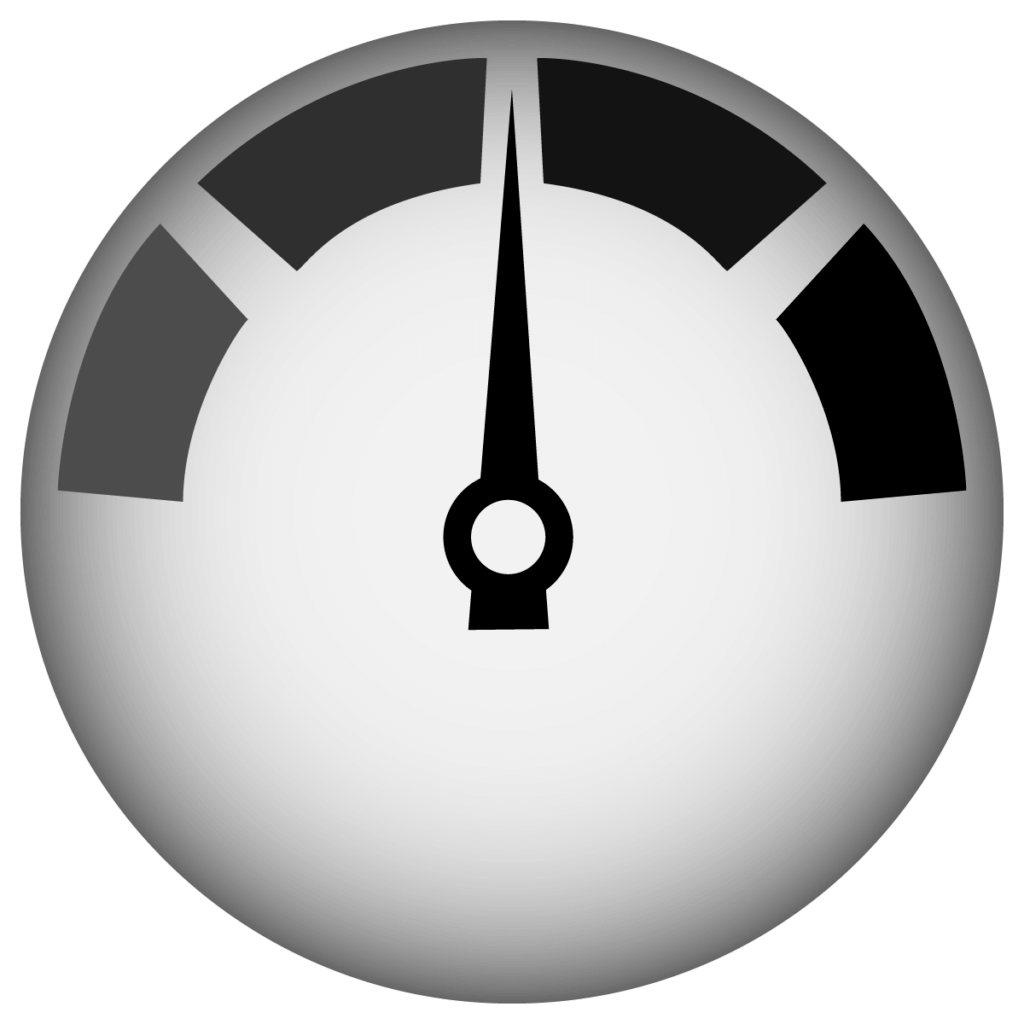 The next level are the large and more powerful power scythes. With these tools you can easily work on larger meadows, brushwood or shrubs. For this purpose, brushcutters use either a petrol or an electric motor. Apart from a string, you have a variety of cutting tools at your disposal, which you can replace if necessary.
Brush cutter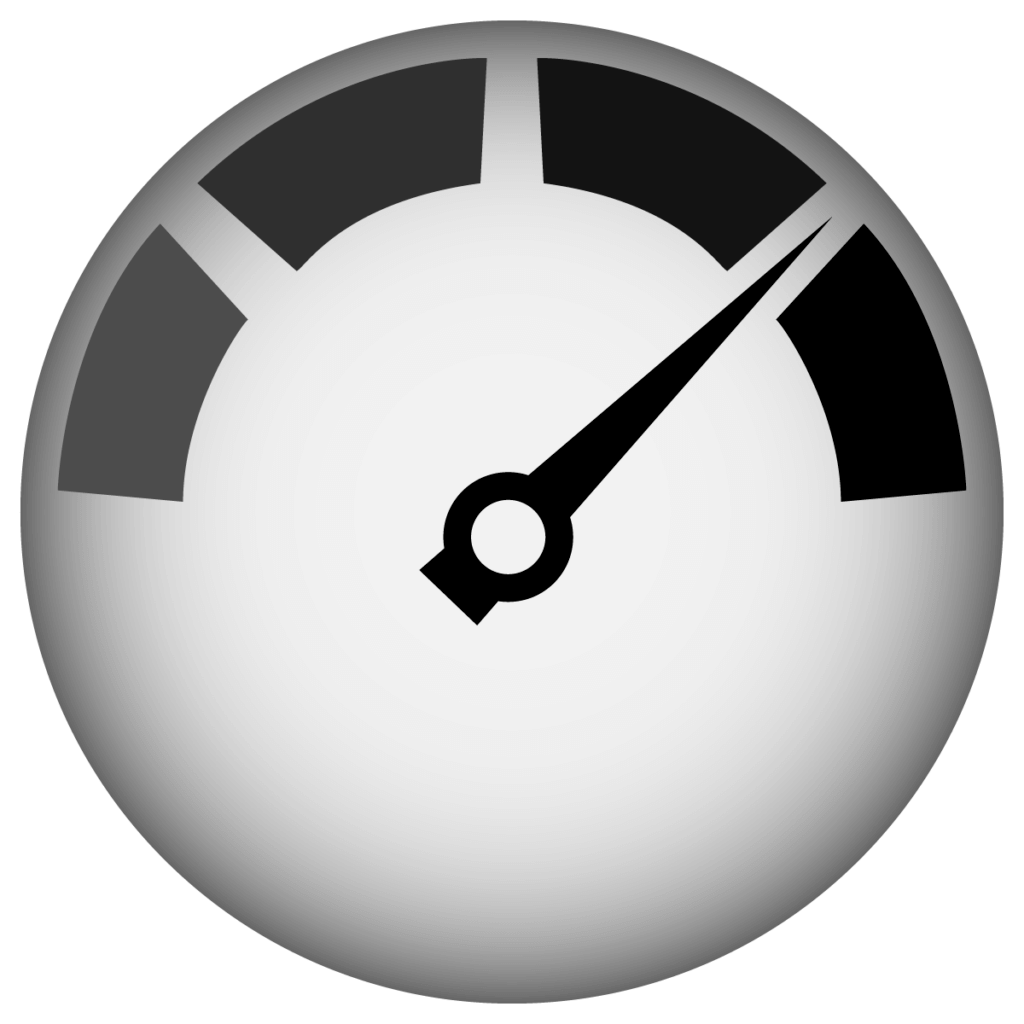 Brush cutters, the most powerful models, are designed for professional use, for example in a horticultural business. With these, you can work your way through brambles or unruly thickets.
These engines make gardening easier
With brushcutters you have the choice between electric drive, either by cable or battery, and petrol drive.
Power scythes with mains connection have an electric motor that is connected to the socket by a cable. You therefore have to make use of an existing socket and the length of the cable. In return, you never have to take a break to change the battery or refill the fuel. The power of electric brushcutters is usually between 500 and 1,500 watts. They also weigh little and work quietly.
Cordless power scythes also have an electric motor, but it is powered by a rechargeable battery. This means you can do your work without cables or a radius of action. On the other hand, battery-powered scythes are heavier than their corded counterparts. Although battery life has improved in recent years, it continues to decline over time. A good battery charges quickly, so you can use the device again in no time. While the average charging time of a cordless power scythe is about three hours, some models manage to be back in working order in far less than two hours. If you want to complete your gardening tasks without interruption, it is advisable to bring a spare battery with you.
Motor scythes with an internal combustion engine, i.e. petrol motor scythes, are the most common. As long as the tank is filled with sufficient petrol or a mixture of petrol and engine oil, you can use the device without restriction. Motor scythes with this drive, which can be either a two-stroke or four-stroke engine, have the highest power with wattages between 750 and 2,000 watts. While two-stroke engines require a petrol mixture that you have to mix yourself for optimum results, pure petrol is sufficient for the tank of a four-stroke engine. In contrast to two-stroke engines, four-stroke engines are not only quieter, but also produce fewer emissions. However, compared to electric engines, both engines are not only louder, but they also have higher emissions. Due to the petrol tank, these power scythes are the heaviest; if used for a long time, this can lead to back pain.
| | | | |
| --- | --- | --- | --- |
| | Cable bundle | Battery pack | Petrol |
| Performance | Medium | Weak | Strong |
| Freedom of movement | Restricted | Unrestricted | Unrestricted |
| Working time | Unrestricted | Short (longer with spare) | Unrestricted |
| Weight | Light | Medium | Heavy |
| Noise level | Quietly | Quietly | Loud |
| Emission | No | No | High |
A comparison of the drive types.
What to look for when buying a brush cutter
There is a wide range of brush cutters on the market; even the choice of drive is difficult for consumers. In the following, we outline the factors you should consider when making your purchase decision.
The drive: Depends on where you use it
Brush cutters are equipped with either a petrol or an electric motor, which in turn is supplied with power by cable or battery. Which type of drive is suitable for you depends largely on where you use the machine.
If you want to work on a large garden but do not have an outdoor socket, a corded brush cutter is not the right choice. A cordless model, on the other hand, gives you more flexibility, but you may need a spare battery for longer use. However, the power of electric brushcutters is sometimes too low for unruly undergrowth.
So if you need a lot of power to work on rough and unruly areas, as well as a high degree of flexibility, a petrol brush cutter is best. For a manageable garden, on the other hand, an electric scythe is the better choice. They are quieter and, as they produce no emissions on site, they are also more environmentally friendly. Whether you buy a corded electric brush cutter or a cordless brush cutter depends on how important freedom of movement is to you. If the cable does not bother you, choose a mains-powered electric brush cutter for smaller areas; to be flexible, go for a battery-powered brush cutter.
What else you should look out for in the drive
If you are considering a battery-powered brush cutter, another aspect is important: the battery itself. In some cases, the battery is not included in the scope of delivery. So pay attention to the accessories included if you want to avoid hidden extra costs.
Battery life is another criterion when choosing a cordless brush cutter. After all, it's frustrating when the battery runs out after a short time and you haven't even done a fraction of the work. A replacement battery helps, but it's best to make sure the battery is powerful from the start.
One battery, many tools

With some brands, it is possible to interchange the batteries of different devices. With BLACK+DECKER and Makita, you can use batteries from tools of the same class. For example, the 36-volt battery from BLACK+DECKER is used in brush cutters and the POWERSERIES Extreme hoovers. If you have a hoover from this product series, you can use its battery as a replacement for the brush cutter's battery if it is used up in the middle of the work process.
With a petrol brush cutter, the tank volume is relevant for the running time. A large tank is good for large areas so that you have to take fewer breaks to refill it. On the other hand, a smaller tank saves you weight, which in turn puts less strain on your body. The average tank capacity is about one litre; smaller tanks only have a capacity of about 0.7 litres.
Brush cutters are noisy
Depending on the engine, speed and cutting tool, a brush cutter can reach a volume of more than 100 decibels. In comparison, the decibel level of a normal conversation is only 65 decibels. A volume of about 100 decibels corresponds to the noise level of jackhammers and disco music. Since just a 10 decibel increase sounds like twice the volume, you can imagine how loud more than 100 decibels is. Permanent exposure can lead to permanent hearing damage. Therefore, hearing protection is necessary. Brush cutters with petrol engines are the most powerful and therefore louder than electric brush cutters. Petrol brush cutters with four-stroke engines tend to be somewhat quieter than models with two-stroke engines.
However, electric brush cutters are much quieter than their petrol-powered relatives. So if the buildings in your neighbourhood are close together, such a tool is the most considerate choice.
Weight makes a big difference
Depending on how large the area of use is or how much work you have to do, scything can be very time-consuming. In addition, you have to carry the tool during the entire working process. The weight therefore plays a decisive role. It is decisive for how pleasant gardening is: If it is too high, you will soon have to struggle with back pain
Electric brush cutters are lighter than petrol brush cutters, and mains-powered brush cutters weigh the least. According to the manufacturer, most petrol brush cutters weigh at least six kilograms. Note, however, that this figure does not include the weight of the cutting tool and the fuel. You have to add an extra kilogramme for this.
Due to the high physical strain, users use a sling that is adjusted to the individual body dimensions when sheathing. It allows you to work comfortably for a longer period of time. However, if the brush cutter is basically too heavy for you, even a carrying strap will not make any difference.
If you need a lightweight brush cutter and can do without maximum power, go for an electric brush cutter. If, on the other hand, you need the high power of a petrol brush cutter, you will find it more comfortable to work with a lighter model of this type in the long run.
Scope of delivery and useful accessories
While some brush cutters come with a wide range of accessories, some battery-powered models do not even come with the battery. So pay attention to the scope of delivery if you want to avoid additional costs.
Useful accessories are, for example, suitable cutting tools. At the very least, you should receive a nylon string so that you can use the brush cutter immediately if necessary. Other cutting tools such as a knife are also practical if you want to carry out different tasks in the garden. If a carrying strap is not already part of the scope of delivery, the additional investment is recommended so that you can use the device for a longer period of time despite its weight.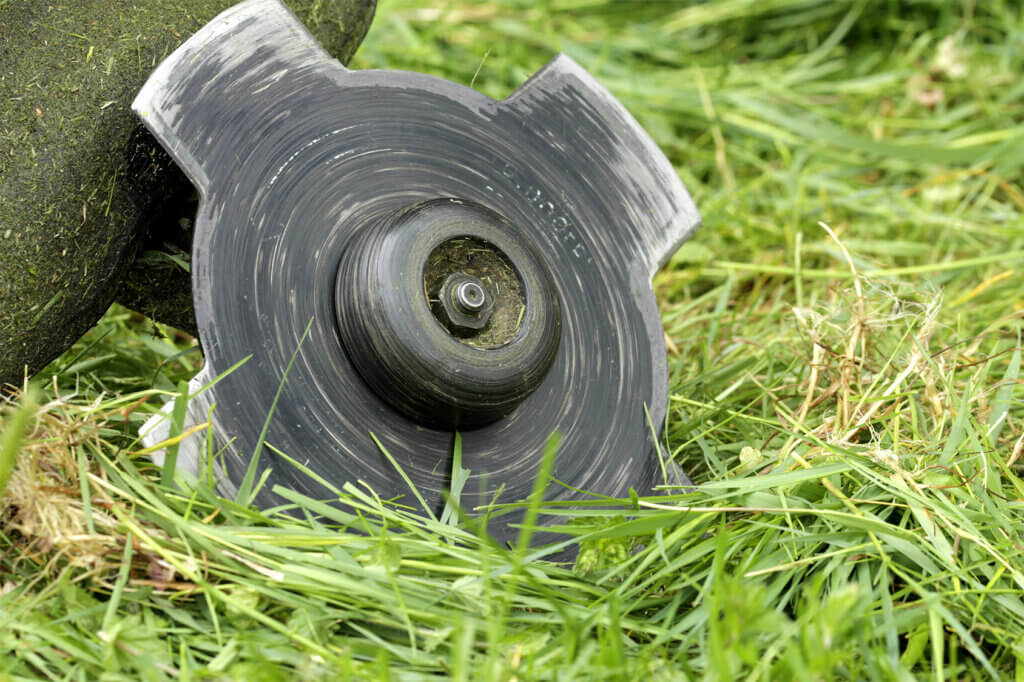 How much do brush cutters cost?
The price range between entry-level and professional brush cutters is wide, from 50 euros to several hundred euros.
Entry-level devices have a lower power of 500 to 800 watts and few accessories. With the exception of a string head, various cutting tools are rarely included in this price range. You will find electric brush cutters in this cost range more often than brush cutters with combustion engines.
The middle price range starts at about 100 euros and is suitable for the ambitious hobby gardener. From this price range onwards, you have the choice between brush cutters with petrol and battery motors as well as corded devices. They are more powerful, better made and have more features than entry-level models. These brush cutters are well suited for larger areas of use and for working in dense thickets. Make sure that different cutting tools can be easily exchanged.
The price of professional brush cutters starts at around 170 euros. In return, they convince with high-quality workmanship, performance and cutting quality. They are the closest in quality to the expensive high-performance brush cutters. In this price range you will only find petrol brush cutters. Professional brush cutters are the right choice for gardeners, landscapers and property owners who attach great importance to high performance and robust workmanship. For hobby gardeners with small to medium-sized gardens, these tools tend to be too powerful; for them, the extra cost is not worth it.
How to work safely with a brush cutter
If you want to use a brush cutter, you should first check whether the tool is damaged at the connection plug, the cable, the tool entries or the housing. The cutting tool must be firmly attached to the head of the device. It is also worth checking the terrain beforehand for loose stones that could be thrown away by the tool while working. Despite this precaution, a safety radius of 15 metres around the work site is sensible to avoid injuring other people in the vicinity.
Accidents are not uncommon when gardening: many of them happen because parts of the body are not sufficiently protected. Protective equipment is therefore mandatory to prevent injuries. This includes, in particular, face and ear protection.
A brush cutter sometimes throws small stones or pieces of earth; protective goggles do not provide sufficient protection. So-called shields or visors, which you can fold up or remove if necessary, are very effective as face protection.
Hearing protection is essential, as a brush cutter can be more than 100 decibels loud and cause lasting damage to the ears. For comparison, 100 decibels is the volume of a circular saw, 100 decibels of a chainsaw or a rock concert.
Gloves made of resistant material and cut-resistant trousers offer additional protection. If you do not have this at home, it is at least advisable that your body is sufficiently covered: wear long trousers as well as a long-sleeved top. Jewellery and loose items of clothing such as scarves can get caught in the bushes or in the unit itself; to be on the safe side, take them off before starting work. Sturdy, non-slip shoes are a must, especially on uneven terrain and slopes. Boots with steel toecap reinforcement are safest.