Fridge freezer purchasing advice: how to choose the right product
The most important facts in a nutshell
Fridge-freezers are compact and offer plenty of space for cooling and freezing food.
Compared to two individual appliances, they are cheaper to buy and use less electricity.
The most important criteria for buying a fridge-freezer are the size, the useful capacity and the energy efficiency class.
To ensure that the appliance does not consume an unnecessary amount of electricity, it is necessary to defrost the freezer regularly. The no-frost function and an automatic defrost make this work easier for users.
What is a fridge-freezer combination and what advantages does it offer?
Keeping food fresh requires sufficient refrigeration. That is why a refrigerator is part of the standard equipment in a kitchen. For some foods, however, this is not enough. For them, a freezer is necessary. But which model is best suited? Is a refrigerator with an integrated freezer compartment sufficient or is a whole freezer necessary? For consumers looking for a good compromise, a fridge-freezer combination may be the right solution.
As the name suggests, this is a combination of refrigerator and freezer in one cabinet. The two cabinets are placed one above the other, each with its own door. Depending on the model, the freezer section is located in the lower or upper area.
Cooling and freezing

With temperatures between +2 and +8 degrees Celsius, the refrigerator is suitable for defrosting and short-term food storage. In contrast, consumers can store their frozen food in the freezer at a minimum of -18 degrees Celsius for the long term.
Circulating refrigerant
To achieve the low temperatures needed to cool or freeze food, special liquids called refrigerants are used. The refrigerant circulates within the refrigeration equipment through a refrigeration circuit system. In the process, it absorbs heat at a special device, the so-called evaporator, until it evaporates. As it evaporates, the agent extracts heat from the interior of the appliance and the food until the desired degree of cooling is achieved. Depending on the model, the refrigerator and freezer of a fridge-freezer combination have one common or two separate cooling circuits.
In fridge-freezers with two separate cooling circuits, the temperatures for the refrigerator and freezer sections can be controlled separately; there is no temperature coupling between the two appliances. This means that, if necessary, users can switch off one refrigerator compartment while the other continues to cool. Likewise, they can increase or decrease the temperature of one part of the appliance independently of the other. In combinations with only one cooling circuit, on the other hand, the temperatures of the two cabinets are coupled to each other.
Combinations with two separate cooling circuits have the advantage that users can operate, defrost and clean the two appliance parts independently of each other, which is not possible with models with a common cooling circuit and refrigerators with an integrated freezer compartment.
Space-saving and energy-efficient
While the freezer compartment, with which many refrigerators are equipped, is usually very small, fridge-freezers offer significantly more space for freezing food. At the same time, most models are much more space-saving than two individual appliances, which is especially beneficial for consumers with smaller kitchens.
As a rule, consumers who buy a fridge-freezer combination instead of two individual appliances save not only space but also money. For one thing, fridge-freezer combinations are cheaper to buy than a fridge and a freezer.
On the other hand, the combination is also more energy-efficient, so electricity costs are also lower. Fridge-freezer combinations with a common cooling circuit are even more energy-efficient.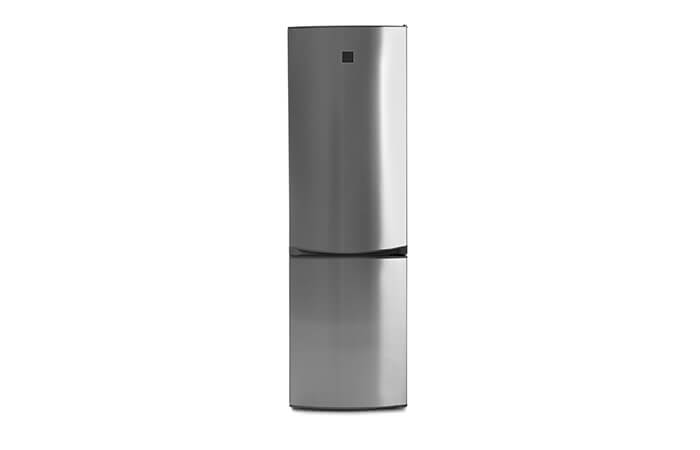 Of course, the practical combination appliances offer more than just advantages. Compared to a fridge with an integrated freezer compartment, for example, they are taller or wider, depending on the model, and therefore take up more space. One disadvantage compared to two individual appliances is that a defective partial appliance cannot be easily replaced.
Advantages
Lower purchase costs than two individual units
More space-saving than two individual units
Very energy efficient
Refrigerated and frozen food in one place
More capacity than refrigerator with integrated freezer compartment
Disadvantages
Defective sub-unit cannot be replaced
Higher or wider than a fridge with freezer compartment, depending on model
The most important purchase criteria: What you should look out for
In order to provide consumers with guidance for their purchase decision, we explain below some of the most important criteria they should consider when choosing their fridge-freezer combination.
Usable capacity: How much food should there be room for?
One of the most important criteria for buying a fridge-freezer combination is its capacity. It indicates in litres how much space is available inside the appliance for food and groceries. In the case of a fridge-freezer combination, the useful capacity is specified separately for the refrigerator and freezer sections. As a rule, manufacturers state the useful capacity of the refrigerator first and then that of the freezer.
Beware of confusion

In contrast to the useful capacity, which indicates how much food can actually be stored in the refrigerator or freezer, the term capacity refers to the total volume of the interior of the appliance.
The required capacity depends on the size of the household and the individual shopping and usage habits of the people living there.
Most fridge-freezers available on the market are designed for two- to four-person households. For a single-person household with average usage patterns, 80 to 100 litres of usable capacity for the refrigerator can be taken as a guideline. For each additional person living in the household, 40 to 50 litres are added. For the freezer, the guideline for the required usable capacity is 30 to 50 litres for a single household. For each additional person living in the household, about 15 to 25 litres more should be added.
The following table shows the guideline values for different household sizes. Readers should note that these are only intended as a guide.
| | | |
| --- | --- | --- |
| Household size | Net capacity refrigerator | Net capacity freezer |
| Single | 80-100 liters | 30-50 liters |
| Two people | 120-150 liters | 45-75 liters |
| Three persons | 160-200 liters | 60-100 liters |
| Four persons | 200-250 liters | 75-125 liters |
| Five persons | 240-300 liters | 90-150 liters |
An overview of the guide values ​​with regard to the required useful content for different household sizes.
The external dimensions: How much space do I have available?
Of course, it is not only important for the purchase decision how much content fits into the fridge-freezer combination. Depending on how much space users have available, models with different external dimensions come into question. If you have a lot of free space, you can consider buying a side-by-side or French-door fridge-freezer combination, which are very wide. Narrower, on the other hand, are freestanding units and built-in models, although consumers who opt for a freestanding combination have a lot more flexibility in terms of external dimensions.
While most freestanding fridge-freezers have a width of 50, 55, 60 or 70 centimetres, they vary considerably more in terms of size and depth. To give users a rough guide to the external dimensions and usable capacities of commercially available fridge-freezers, we show this information for some popular models:
| | | | | | |
| --- | --- | --- | --- | --- | --- |
| Model | Broad | Height | Depth | Net capacity refrigerator | Net capacity freezer |
| Neff KSF 977 A3 | 70 cm | 203 cm | 67 cm | 330 liters | 105 liters |
| Bauknecht KGN XL 19 | 70 cm | 195 cm | 76 cm | 302 liters | 148 liters |
| Bosch KGN39VI45 | 60 cm | 203 cm | 66 cm | 279 liters | 87 liters |
| Liebherr CNel 4813-SM | 60 cm | 201 cm | 65 cm | 243 liters | 95 liters |
| Miele KD 28052 ws | 55 cm | 181 cm | 63 cm | 210 liters | 84 liters |
| Samsung RB29HER2CSA | 60 cm | 178 cm | 67 cm | 188 liters | 98 liters |
| AEG SCB51421LS | 55 cm | 144 cm | 55 cm | 160 liters | 57 liters |
| Gorenje RF3111AW | 50 cm | 113 cm | 60 cm | 134 liters | 36 liters |
The dimensions and usable capacities of various freestanding models (sorted in descending order of the refrigerator's usable capacity).
The energy efficiency class: How much electricity does the appliance consume?
To ensure that fresh food stays fresh for longer, it needs constant cooling. Therefore, a fridge-freezer combination must be in operation around the clock. The electricity costs can be correspondingly high if the appliance has a high energy consumption. It is therefore worthwhile to pay attention to high energy efficiency when buying.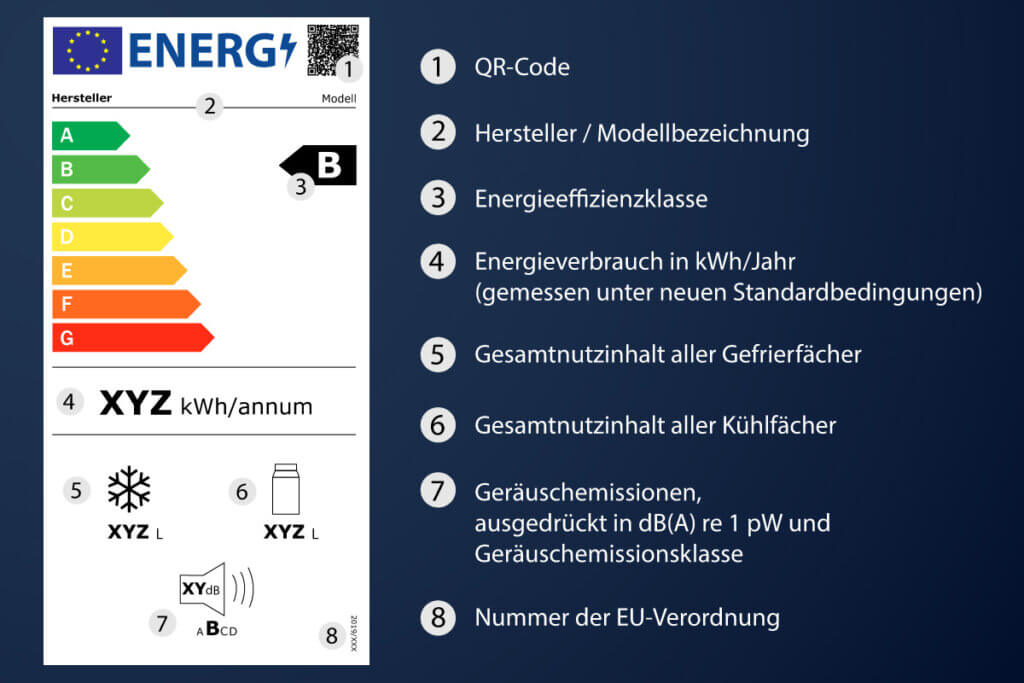 Like other large electrical appliances such as refrigerators, washing machines or dishwashers, fridge-freezers are labelled with an energy label that indicates, among other things, the energy efficiency class and the average annual electricity consumption of the appliance in kilowatt hours. This should make it easier for consumers to compare different models.
Regular defrosting and good filling save electricity

As the freezer's icing level increases, its cooling capacity decreases. Electricity consumption increases. So if you defrost the appliance regularly, you save energy and thus money. Users can also save energy by loading their freezer with as much food as possible. This is because the frozen food stores cold. The fuller the freezer compartment, the less energy is needed to maintain the low temperature.
Fridge-freezers are classified in energy efficiency classes A+++ (most economical appliances) to D (least economical appliances). However, according to the European minimum requirement, since July 2012 manufacturers have only been allowed to market new appliances that at least meet the requirements of energy efficiency class A+. Although this means that all available models are very energy-efficient, it is still worth looking at the energy class when buying a new appliance. Compared to an A+ appliance, users of an A++ model save around 25 percent energy. A fridge-freezer combination in energy efficiency class A+++ even consumes about 50 percent less energy than an A+ appliance. In the following, we illustrate the savings potential with an example. The three example models each have a useful capacity of 204 litres for the fridge and 76 litres for the freezer. We assume an electricity price of 29 cents.
| | | | |
| --- | --- | --- | --- |
| Energy efficiency class | A+ | A++ | A+++ |
| Annual electricity consumption | 270kWh | 202.5kWh | 135kWh |
| Electricity costs for 10 years | €783.00 | €587.25 | €391.50 |
| Savings in 10 years compared to A+ | – | €195.75 | €391.50 |
Comparison of the electricity costs of fridge-freezers in energy efficiency classes A+, A++ and A+++.
The noise level: How loud is the fridge-freezer?
The pumping around of the refrigerant produces a certain amount of noise. No refrigerator is completely silent, but there are differences between the various models. Users who spend a lot of time in the kitchen should pay particular attention to the operating volume of the appliance. A noise level of less than 40 decibels is recommended, which is roughly equivalent to a conversation at normal volume. Particularly quiet appliances achieve an operating volume of less than 35 decibels, which is comparable to the noise of an average room fan.
The climate class
The climate class of a fridge-freezer combination indicates the temperatures at which the appliance may or should be operated. The classification refers to the different climatic zones of the earth:
SN (Subnormal): +10 to +32 degrees Celsius
N (Normal): +16 to +32 degrees Celsius
ST (Subtropics): +16 to +38 degrees Celsius
T (Tropics): +16 to 43 degrees Celsius
A fridge-freezer combination can also belong to several climate classes. Most appliances on the German market belong to the two climate classes N and ST.
When choosing a location, users should consider the climate class of the fridge-freezer and the ambient temperature. The appliances work particularly energy-efficiently in cooler regions or rooms and thus save electricity. At the same time, the outside temperature should not fall below the lower limit of the appliance's climate zone, as this could lead to defects in the worst case. For example, an unheated garage is less suitable as a location for a fridge-freezer of climate class N, as the temperature there quickly drops below 16 degrees Celsius in winter, which in the worst case can damage the appliance. For such a location, users are better off choosing a Class SN appliance.
What types of construction can be distinguished?
In terms of their design, fridge-freezers can be divided into four different types, whose special features as well as advantages and disadvantages are briefly presented below.
Free-standing fridge-freezers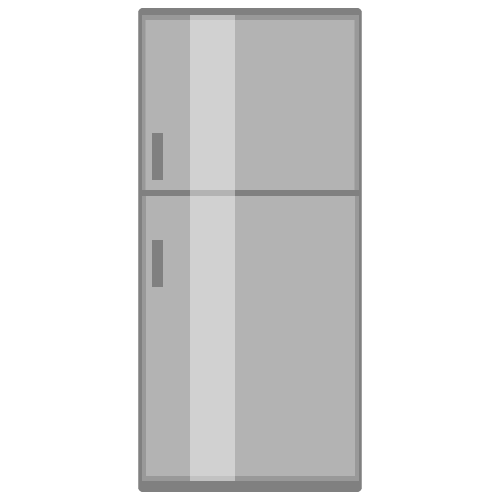 The free-standing fridge-freezer combination, also known as a floor-standing appliance, is a classic. The freezer and refrigerator are on top of each other, whereby the freezer section is located at the bottom of many models and is usually either the same size or smaller than the refrigerator section. Free-standing models score with more flexibility in the choice of location. Depending on the height, the fridge-freezer combination serves as an additional shelf or extended worktop. The market offers a very large selection of freestanding appliances in various designs. In addition, the installation and replacement of freestanding appliances is very simple and can be done without a specialist.
Advantages
Flexibility in the choice of location
Wide range of models
Can be used as storage space
Easy to replace
Disadvantages
Requires more space than a built-in model
Often louder than built-in units
Integrated fridge-freezers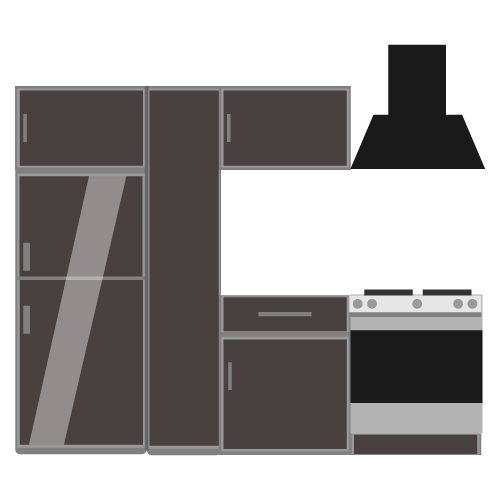 Integrated fridge-freezers, also called built-in fridge-freezers, blend seamlessly into the kitchen. To achieve this, they are covered with matching skirting boards and doors. However, installation usually requires a specialist. Replacing a defective appliance is also more difficult than with a free-standing model. In addition, built-in appliances are usually somewhat more expensive to buy than free-standing models. On the other hand, built-in fridge-freezers are usually more space-saving and users find them quieter. In general, they are recommended for consumers with a smaller built-in kitchen that already has a place for the fridge-freezer.
Advantages
Often more space-saving than free-standing units
Uniform look in the kitchen
Often quieter than free-standing units
Disadvantages
Specialist required for installation
Not easily replaceable
Often higher price
Side-by-Side fridge-freezers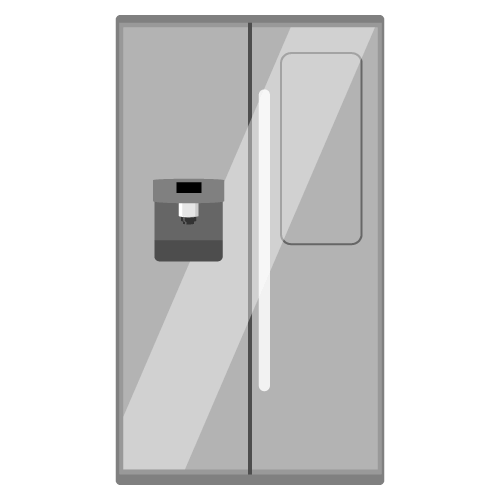 The side-by-side refrigerator-freezer combination is also known as an American refrigerator. It is characterised by the fact that two doors are arranged side by side. The refrigerator and freezer are therefore next to each other and are always the same height, but the freezer section is often somewhat narrower than the refrigerator section. Due to its size, the American refrigerator offers a lot of storage space, but it also takes up a lot of room. It is not suitable for small kitchens. In addition, it consumes more electricity than smaller built-in or floor-standing appliances and is also more expensive to buy. Inexpensive models start at 800 euros, luxury models cost up to 4,000 euros. However, it is practical to have two separate cooling circuits, which makes the refrigerator and freezer sections independent of each other. In addition, many side-by-side models are equipped with convenient extras such as a water and ice cube dispenser.
Advantages
Plenty of space for food
Two separate cooling circuits
Often equipped with extras
Disadvantages
Higher energy consumption
Comparatively expensive
Requires a lot of space
French-Door Refrigerators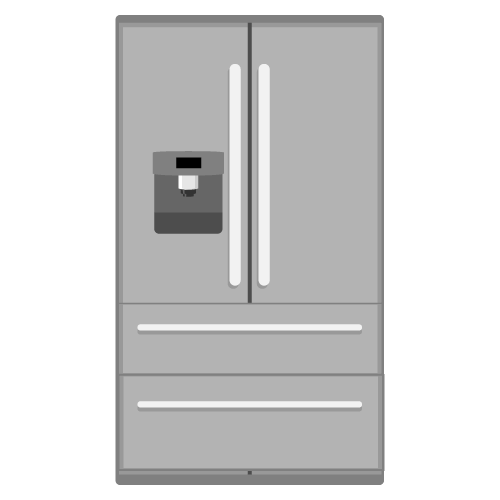 Similar to the American refrigerator, the French-door refrigerator has a double door. However, the freezer is not located behind either of them. Instead, it is found under the double door of the refrigerator section in drawer form. Like the side-by-side fridge-freezer combination, French-door models offer plenty of space for cooling and freezing food, but require a correspondingly large amount of space in the kitchen. The refrigerator usually has a useful capacity of between 350 and 600 litres. In terms of equipment with separate cooling circuits and practical extras, the French-door variant is similar to the American refrigerator. One advantage over side-by-side appliances is the width of the freezer drawers, which makes it easy to freeze large pizzas, for example. The best-known manufacturers of side-by-side and French door models on the German market include Samsung, Siemens and Bosch.
Advantages
Plenty of space for food
Wide freezer drawers
Two separate cooling circuits
Often equipped with extras
Disadvantages
Higher energy consumption
Comparatively expensive
Requires a lot of space
What functions do fridge-freezers offer?
Especially fridge-freezers from the higher price segment are often equipped with various additional features that provide more convenience. Among the most common are the following:
Automatic defrost
To prevent the cooling capacity of the fridge-freezer from decreasing and the energy consumption from increasing, it is necessary to switch off the appliance regularly and defrost it completely. Models with integrated automatic defrosting relieve users of this task. They defrost even when only a little ice has formed. To do this, the appliance temporarily increases the interior temperature to melt the existing ice. The defrost water is collected at the back of the appliance and directed to a container where it evaporates.
The no-frost function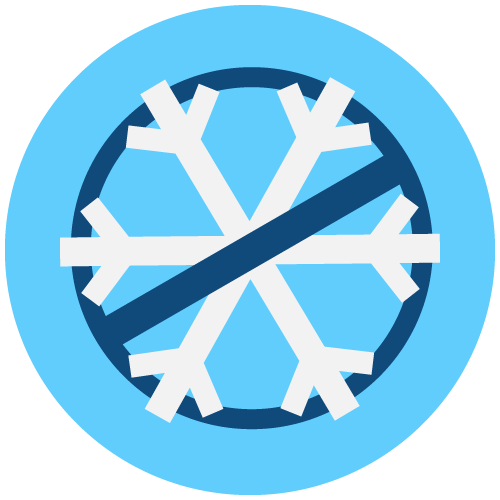 The term no-frost function is sometimes used synonymously with automatic defrost. In fact, however, they are two separate features. While the automatic defrost function takes over the process of defrosting, the no-frost technology prevents ice from forming in the appliance in the first place. To this end, refrigerator-freezers with no-frost technology have separate cooling fins that ensure that the humidity inside the appliance is reduced so that less ice forms. In addition, a fan distributes the cooling air evenly throughout the interior. The no-frost function does not completely save the user from defrosting, since opening and closing the door always causes an exchange of moisture and heat, so that ice forms on shelves. However, defrosting is less frequent. Ideally, a fridge-freezer combination should have both a no-frost function and an automatic defrost function.
The zero-degree zone in the refrigerator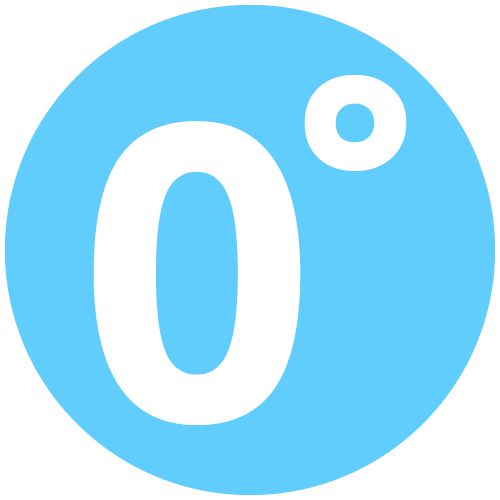 The so-called zero-degree zone is also known as the fresh-keeping zone, cold storage compartment or Vitasafe. In models with this feature, a third cooling circuit ensures that a temperature of up to zero degrees Celsius and a humidity of around 90 percent prevail in one area of the refrigerator, independently of the rest of the interior. This makes this zone particularly suitable for storing raw meat, fresh fish, poultry and vegetables, keeping them fresh for longer. However, users should not store sensitive foods such as tropical fruits or tomatoes here.
Warning signals
Models with a door alarm are very practical. With these, a warning signal sounds as soon as the temperature in the fridge or freezer suddenly rises. This happens when a door is left open for a long time or there is some other defect. In this way, users can react immediately, rectify the fault and thus prevent their food from spoiling. Refrigerator-freezers that are equipped with a display usually also show users the warning in visual form.
The ice cube and water dispenser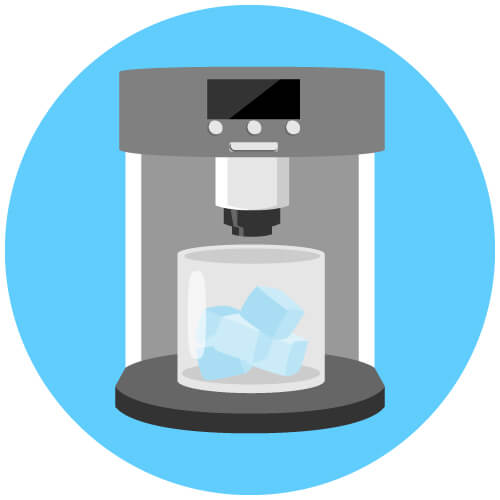 Side-by-side and French-door refrigerators from the higher price segment in particular are often equipped with an ice cube dispenser integrated into the refrigerator door. Depending on the model, the ice cube maker is supplied with water either via a fixed water connection or an integrated water tank. The fixed water connection is more convenient, as the tank needs to be cleaned regularly. Users should budget at least 1,000 euros for a fridge-freezer with ice cube and water dispenser. For that, they get plenty of space for cooling and freezing food and the luxury of cold water and ice cubes at the touch of a button. Users should note, however, that this function consumes additional electricity.
The blast chiller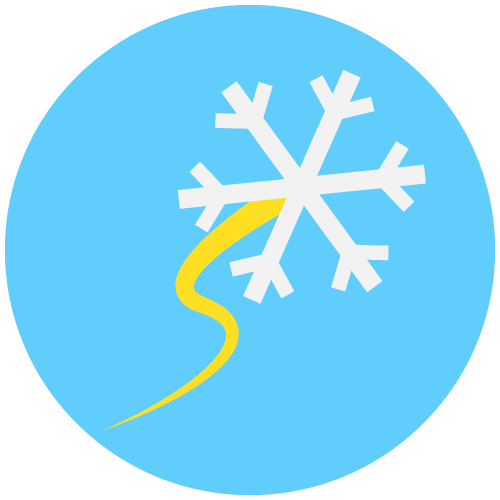 Consumers who regularly fill their fridge-freezer with larger quantities of fresh food will benefit from a blast chiller or blast freezer function. These features make it possible to increase the cooling or freezing capacity of the fridge-freezer for a short time in order to bring the freshly bought food to the desired storage temperature more quickly. After a certain time, the appliance automatically returns to normal operation.
The antibacterial coating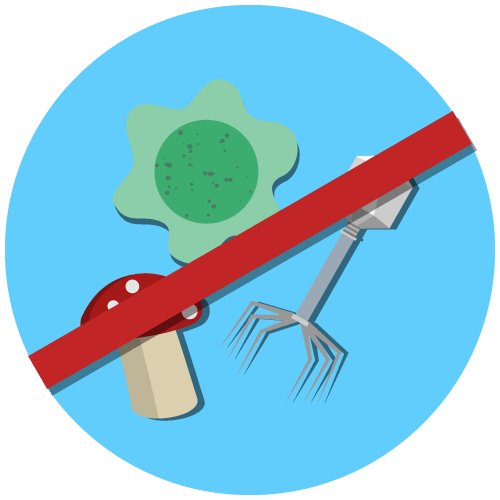 The cold inside a fridge-freezer already inhibits the growth of mould and bacteria. The interior becomes even more hygienic with a special antibacterial coating, usually consisting of nanosilver particles with a bacteria- and germ-killing effect. Such a coating makes it more difficult for germs and bacteria to settle in the refrigerator or freezer. However, it does not completely save users from having to clean their fridge-freezer combination. Nevertheless, they should clean the surfaces inside the appliance at least once a month.
Important information and tips on operation, maintenance and care
Questions often arise not only before buying a fridge-freezer combination, but also during its commissioning, maintenance and everyday use. We answer some of the most important ones in this section.
How do I make the best use of the temperature zones?
The air circulation in the refrigerator causes warm air to rise and cold air to sink to the bottom. This creates different temperature zones, each of which is suitable for storing different foods. If you sort your food correctly, it will stay fresh longer.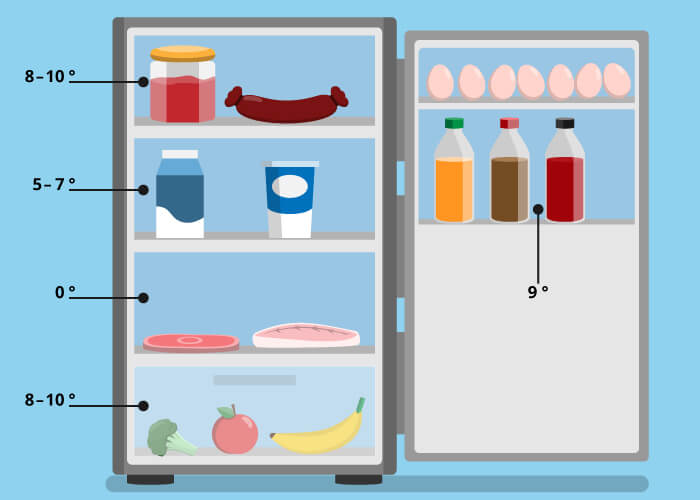 Top refrigerator compartment: The warm zone is well suited for ready meals, jam and smoked sausage.
Middle refrigerator compartment: Dairy products are well kept here.
Lower refrigerator compartment: The coldest zone is good for storing raw meat and fresh fish.
Fruit and vegetable compartment: Delicate fruit and vegetables are well kept here in drawers.
Door compartments: There is room for eggs, sauces and drinks in the refrigerator door.
What do I have to bear in mind when putting the refrigerator into operation?
With the exception of the built-in variant, no specialist is usually needed to set up a fridge-freezer combination. If consumers observe the following points, commissioning should go smoothly:
Remove the packaging and any transport locks.
Test whether the length of the power cable is sufficient. An extension cable should not be used under any circumstances, as in the worst case it can become too hot and burn out.
If the unit is transported lying down, oil can flow from the silencer into the cooling circuit. To prevent damage to the unit, it should be left to rest for a while before being put into operation so that the oil can flow back.
Rest period before commissioning

It used to be the rule that refrigerator-freezers transported in a horizontal position should rest for 24 hours before being put into operation to ensure that any oil that may have leaked out can flow back. In the meantime, this period only applies to older, used appliances. For modern fridge-freezers, a waiting time of 2 to 12 hours is sufficient. Consumers can find the exact time in the instructions for use.
Before using the appliance, clean the interior with lukewarm water and a mild detergent.
Then leave the doors open so that the moisture can evaporate.
After the waiting time, connect the fridge-freezer to the mains.
After 2 to 4 hours, the appliance will have reached its operating temperature and can be filled with food.
How do I clean and maintain my fridge-freezer?
The freezer and refrigerator store products that are intended for consumption. Good hygiene inside the fridge-freezer is therefore very important.
Additional features such as no-frost technology and an antibacterial coating make it easier for users to clean and maintain their appliance, but do not take it away completely. At least once a month, users should check their refrigerator for spoiled food, remove it and clean all interior surfaces with a damp cloth, lukewarm water and mild detergent. Ideally, all compartments can be removed and disassembled. Then users can simply have the dishwasher clean them.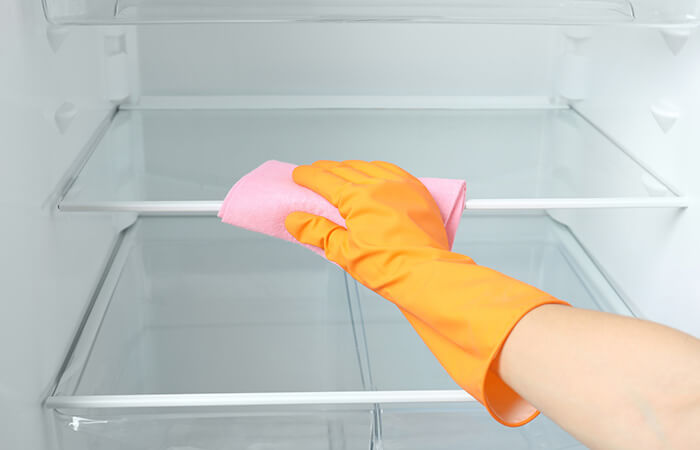 Stainless steel fridge-freezers are particularly susceptible to fingerprints, which are mainly found on the door near the handles. Accordingly, users often have to wipe the doors clean with a damp cloth. To prevent fingerprints, some models have a special anti-fingerprint surface.
How does defrosting work properly?
At the latest when a layer of ice of one centimetre has formed in the freezer, users should defrost it. Even fridge-freezers with No-Forst technology and automatic defrosting can build up ice from time to time. When this happens, these models also need to be defrosted. The best way for users to do this is as follows:
Remove all drawers and compartments.
Store the removed food in a cool place, for example on the balcony or in a cool bag in winter.
Switch off the appliance and disconnect it from the power supply.
Place a bowl of hot, but not boiling, water in the freezer compartment.
Alternatively, sprinkle some salt on the icy spots and leave for about 30 minutes.
Place a cloth or suitable container to collect the condensation at the bottom of the freezer.
Close the door.
After waiting 30 to 60 minutes, remove any ice residue with a rubberised scraper. Do not use sharp objects.
Finally, wipe out the interior with a little rinse water and leave to dry.
It is best to clear out the refrigerator as well

Even if the fridge-freezer combination has two separate cooling circuits, it is advisable to also clear out and switch off the refrigerator while defrosting the freezer section. Otherwise it will cool down and consume more electricity. Consumers can use this opportunity to clean the refrigerator.