Fridge purchasing advice: how to choose the right product
What you need to know
Fridges are one of the most energy-intensive appliances in our households.
There's an enormous range of different fridges on the market. This means you can get the perfect one for you, but also that choosing can be quite difficult.
Fridges that are too big will consume unnecessary energy. When buying a new one, make sure that it fits with your lifestyle.
Features like automatic defrost, cold storage compartments, and fast cooling can improve energy-efficiency as well as optimizing food storage.
Modern top-end fridges are often smart devices, meaning you can connect them to the internet and control them wirelessly.
An essential in every household
The road to healthy food and indulgent snacks often leads to the same place: the fridge. Fridges are one of the fundamental appliances you'll find in any homes, and have become an essential tool for preserving food. In fact, fridges are even more common in our homes than other appliances like washing machines and tumble driers.
A quick history

While refrigeration has been around for a long time, refrigerators only began their domestic takeover in Europe and the US in the 1950s.
Types of refrigerator
Fridges come in loads of different shapes, sizes, and designs. This means there's usually a model out there on the market to suit everyone's individual needs.
Standard fridge types
A different fridge type should be chosen depending on factors like available space and the size of your household.
Freestanding refrigerators
Freestanding fridges are extremely easy to install. This is because they require basically no installation – you just have to put them in your home and plug them in. They don't require any assembly and don't have to be fitted inside any cabinets. If you aren't bothered about having uniform surfaces in your kitchen, then you should definitely go for one of these models. Another convenient thing is that if you move, freestanding fridges are comparatively simple to transport. Due to this, a lot of people go for a freestanding model as a second appliance.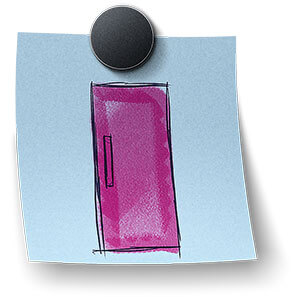 Freestanding fridges come in loads of different designs. From classic white to modern stainless steel, you'll be able to find something that looks great in your home.
While you can of course get full-size freestanding fridges, you can also get smaller tabletop models. These are great for small households. Freestanding fridges can come with and without a freezer compartment.
Advantages
Can be placed anywhere
Lots of different models and sizes
Relatively easy to transport
Easy to install
Disadvantages
Front won't match with your kitchen cabinets
Integrated fridges
This type of fridge needs to be installed into your kitchen units. They can either come with their own door or with an attachment that lets you fit a cabinet door onto their front. Both options mean you get a fridge that fits seamlessly into your kitchen, which makes for a classy, seamless aesthetic.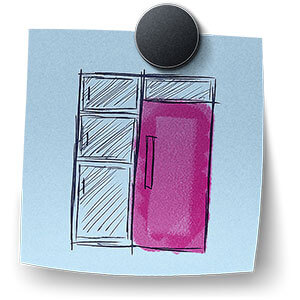 The main thing to consider when buying an integrated fridge is that it needs to fit into your kitchen units perfectly. This means that when it comes to choosing a model, you need to make sure the measurements fit your needs exactly.
There's a huge range of integrated fridges on the market. Just as with freestanding fridges, you can get models with and without freezer compartments.
Advantages
Space-savers
Blend in well with your kitchen
Lots of different models and sizes
Disadvantages
May need professional installation
Difficult to move
Under-counter fridges
These models are quite close in style to integrated fridges. However, unlike standard integrated fridges, they have a removable top plate. This means you can attach your own kitchen surfaces directly onto an under-counter fridge, which makes it really blend in. Under-counter fridges are quite short, not more than 3 feet tall (about 85cm), which means you can also put them directly under a pre-existing countertop. Unlike integrated fridges, they have feet on the bottom, which means you don't necessarily need to put them inside a furniture cabinet. The feet are usually adjustable, which means you can put the fridge on uneven surfaces.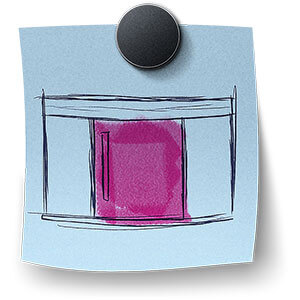 Just as with freestanding and integrated fridges, you can choose between full-size and compact models with or without a freezer compartment. Compact under-counter fridges are a great option for single households as they are very small.
Advantages
Space-savers
Cheaper than small integrated fridges
Lots of different models
Great as a second appliance or for minibars
Disadvantages
Limited features and functions
Limited storage space
Special fridge types
While most people will be fine with one of the aforementioned fridge styles, there are a few special types which you might be interested in. Read on for a quick overview.
Fridge-freezers
Fridge-freezers are 2-in-1 combination appliances – a great option if you're tight for space in your kitchen. The main advantage of a fridge-freezer compared to a fridge with a freezer compartment is space. Since the freezer part has its own door, you have much more space. Usually, fridge-freezers will have two or three freezer drawers, whereas freezer compartments in a normal fridge tend to be pretty small. If you're often freezing food, going for a fridge-freezer is a great idea. Likewise, the fridge part of the appliance will be big enough for a week's shop in most cases.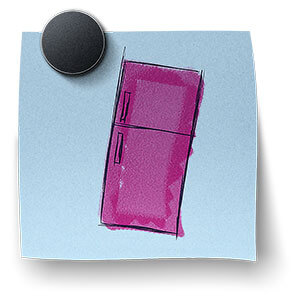 One of the main disadvantages of these combination appliances is that if one of the parts breaks, you'll have to replace the whole thing. Fridge-freezers come in a huge range of different styles and sizes, and can also come with the ability to integrate them into your kitchen cabinets.
Advantages
Much more compact compared to two appliances
Bigger freezer volume than standard freezer compartments
Cheaper than buying two appliances
Disadvantages
If one part breaks, you'll have to replace the whole appliance
Double-door fridges
This style of fridge-freezer is especially popular in the US. Rather than having the fridge and freezer parts on top of each other, they are side by side. Each part has its own door, which makes it look a bit like a wardrobe.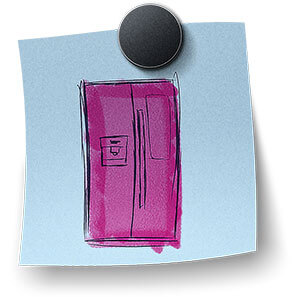 In the US, 2-in-1 double-door fridges are very common. In Europe, by contrast, you also frequently see individual appliances (one fridge and one freezer) with a system to connect them together.
Double-door fridges have a lot of storage space, but they also take up a lot of space. They're only really good for larger households (four or more people). Due to their design, they aren't the most energy efficient, but they are very effective as they have separate cooling circuits for the fridge and the freezer. Double-door fridges also often have a lot of extra features like water and ice cube dispensers, bar compartments, and Wi-Fi connectivity. These features of course command a higher price, and while they can be very luxurious, they aren't totally necessary.
Advantages
A lot of storage space
Innovative extra features
Dynamic cooling
Separate cooling circuits
Variable temperature zones for optimal storage
Disadvantages
Take up a lot of space
High power consumption
Relatively expensive
French door fridges
French door fridges are a variant of double-door fridges. They have a hinged door for the fridge section, and the freezer is usually located at the bottom of the appliance.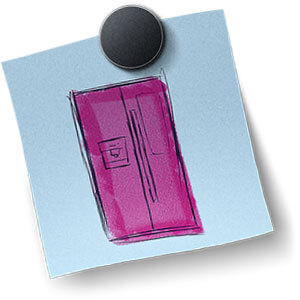 The main advantage of French door fridges is that they have a lot of storage space at eye level. Compared to classic double-door fridges, French door fridges take up less space, but you still should only go for one if you have a big kitchen. Just as with double-door fridges, these models tend to come with extra features like a water dispenser.
Advantages
Lots of storage space
Compact compared to double-door models
Dynamic cooling
Separate cooling systems for fridge and freezer
Extra features
Multiple temperature zones
Disadvantages
Relatively high power consumption
Relatively expensive
In addition, there are other different special types such as drinks refrigerators, wine refrigerators, or mini refrigerators.
Buying tips
When it comes to choosing a fridge, there are a few important things to consider. Since you'll want your fridge to last for years, you will want it to look and perform as best as it can within your budget. However, the model that comes first in review lists won't necessarily be the best option for you and your home.
There are a few factors that come into play when determining which fridge is best for you. To help you make an informed decision, we've detailed the most important things to consider below.
Size and capacity
The first thing you need to consider is how much space you have in your kitchen, and where exactly you want to put your fridge. This will determine what style of fridge you should go for.
The next thing to think about is how much capacity you need. Models with both a fridge and a freezer compartment will usually give separate capacities for each part.
Fridges with bigger capacities consume more electricity. As a general rule, each additional 3.5 cubic feet (100L) of capacity will increase power consumption by 20%. Due to this when choosing a fridge, it's very important to get a model with a capacity that corresponds as closely as possible to your needs.
Working out what capacity you need
For the average one-to-two-person household, you will need a fridge with between 3.5 an 5 cubic feet (100-140L) of storage volume. For each additional person, you will generally want to add 1.7 cubic feet (50L) in extra capacity.
When deciding on capacity, you'll also want to think about what you are storing in your fridge. For example, if you tend to use your freezer a lot, you will want a model with lots of freezer space. In general, a 1.7 to 2.8 cubic foot sized freezer (50-80L) will be good for a two-person household. If you use your freezer a lot, then go for a model with at least 3.5 cubic feet of space (100L).
The following table gives an overview of recommended capacity depending on household size:
| | | |
| --- | --- | --- |
| Household size | Recommended usable capacity (refrigerator) | Recommended usable capacity (freezer compartment) |
| 1 person | 2.8-3.5ft³ (80-100L) | 1-1.7ft³ (30-50L) |
| 2 people | 4.2-5.2ft³ (120-150L) | 1.4-2.8ft³ (50-80L) |
| 3 people | 5.6-7ft³ (160-200L) | 2.1-3.5ft³ (60-100L) |
| 4 people | 7-8.8ft³ (200-250L) | 2.6-4.4ft³ (75-125L) |
| 5 people | 8.5-10.5ft³ (240-300L) | 3.2-5.2ft³ (90-150L) |
Guideline values for fridge/freezer capacities depending on household size.
Energy consumption
Electricity consumption is always an important factor to consider as it determines the running costs of your appliance. It is also a great way to compare different models. It can really pay off to invest in an energy-efficient model, but beware that the most efficient appliances can command a higher price. We will go into further detail about this later on, as you can end up saving on electricity costs even if your fridge is more expensive initially.
Noise
Noise output shouldn't be underestimated when it comes to fridges. After all, most people put their fridges in their kitchens, which are also an important communal space in any household.
Noise is measured in decibels (dB). Most fridges will produce between 45 and 50 dB, about as loud as a normal conversation. If a model has anything less than 40 dB, it will be more or less silent. As a result, we recommend going for a fridge with a noise output of around 35 dB, which is about as loud as an indoor fan.
Build material
Another important thing to consider is what kind of material a fridge is made from. Most modern fridges have high-quality stainless steel doors. The inner shelves should be made from safety glass. It is shatterproof and scratch resistant. If you want a fridge with a bottle rack, make sure it is made from metal. Alongside these factors, there are also some features you should consider when choosing a fridge: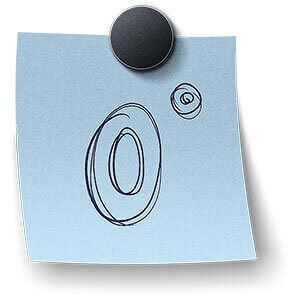 Temperature zones
Modern refrigerators often come with multiple temperature zones. Almost all fridges have cold storage compartments nowadays. These zones are just above freezing, which is perfect for storing fresh food. Different compartments sometimes also have variable humidity so you can preserve certain foods better. For example, meat and fish do well at 50% humidity, whereas fruit and veg stores better at 95% humidity.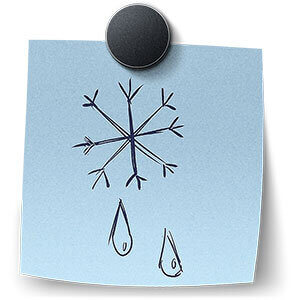 Auto defrost
The more a fridge ices up, the less effective it gets at cooling food (and the more power it needs to consume). Modern fridges now have an automatic defrosting system, which prevents ice from building up on the inside walls. To do this, the fridge will temporarily increase the temperature, and the melted ice runs off into a drain channel. Almost all fridges now come with this feature, irrespective of price point. However, not all models have an auto defrost feature for the freezer compartment.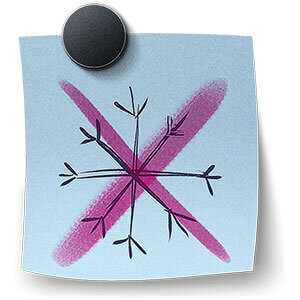 No frost
A no frost function prevents ice from forming inside the refrigerator. This works by reducing humidity using a ventilation system in the fridge compartment. When you open and close your fridge, warm air and moisture gets in, so having this feature along with auto defrost is really important for preventing ice from forming.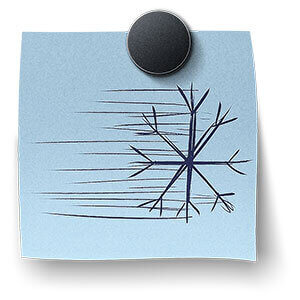 Fast cooling
A lot of foods will stay fresh for longer if they are constantly kept cool. Having the ability to blast chill your produce is extremely useful for this. Fast cooling considerably lowers the temperature in your fridge temporarily to quickly cool whatever you've brought from the store. You can also get this feature in the freezer compartment – it's often referred to as quick freezing.
Extra features
In addition to the important features detailed above, there are a few features you might also want to consider even though they aren't really essential.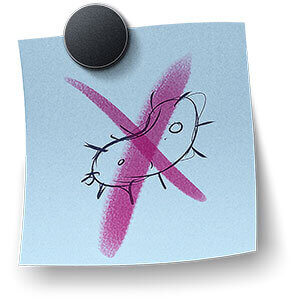 Antibacterial coating
Some fridges have an antibacterial coating which means your food gets stored extremely hygienically. This is usually a layer made using silver compounds which reduces the ability for germs to live in your fridge. However, the efficacy of these coatings is debatable – you'll still need to regularly clean the inside of your fridge.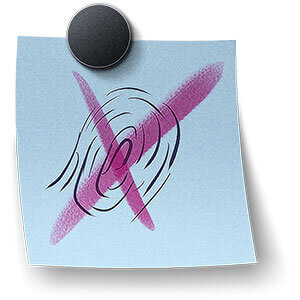 Anti-fingerprint coating
As great as stainless steel fridges look, they are extremely susceptible to fingerprint marks. Due to this, some models have a coating to combat this, which also means you won't have to clean the outside of your fridge as often.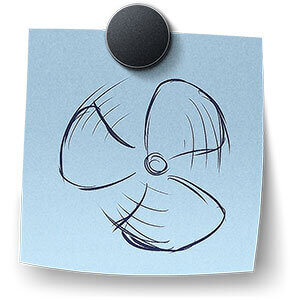 Fan
The air inside fridges often isn't distributed evenly. As a result, some manufacturers put a dynamic cooling system in their fridges to ensure the temperature is even throughout.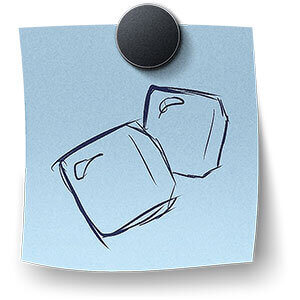 Water and ice cube dispensers
This is a luxury feature, often found on double door fridges. For it to work, your fridge will need to be connected to your mains water supply – some models do have a water tank, but you'll need to refill this and clean it regularly.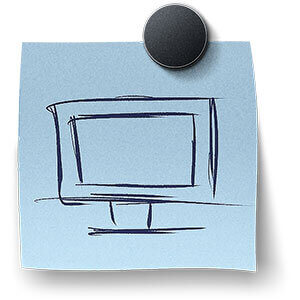 Display
Some top-end fridges have a display that indicates temperature and lets you control things like fast cooling. You can also get luxury models with LCD displays which show things like recipe apps and calendars.
Smart home connectivity
Nowadays, more and more home appliances can connect to the internet. This lets you control things like temperature remotely. Some models even let you access internal cameras so you can see what you have inside your fridge.
These new features aren't all gimmicks. In fact, even something like smart home compatibility can help you save energy. For example, if you can see what's inside your fridge without having to open it, you can save on cooling energy.
Energy consumption
Fridges are in constant use, 24 hours a day, 365 days a year. As a result, energy efficiency is an extremely important thing to consider when choosing a fridge. After all, energy costs can really pile up. A lot of countries will have a rating system for energy efficiency, which can be really helpful for showing which model is most efficient.
Saving energy
The information you get from the manufacturer or energy label about any fridge's energy consumption should always be considered as an average benchmark. How much energy your fridge consumes will also depend on how you use it. The following list gives a few tips to help you save on power costs with your fridge:
Fridges work best when filled. If you have a lot of empty space, your fridge will quickly fill with warm air when you open the door, resulting in extra cooling costs. Go for a fridge with a capacity that suits your needs to avoid having too much space.
The temperature inside your fridge doesn't need to be overly cold. Fridge compartments should be between 41 and 44.6 °F (5-7 °C), and freezer compartments should be 0 °F (-18 °C).
Try to avoid unnecessarily opening your fridge door, and don't leave it open.
Don't put warm food in your fridge – it will overwork the cooling system. It's much better to let your food cool down to room temperature first.
Don't install your fridge next to heat sources like cookers or radiators.
Temperature zones
When saving energy, it also helps to use the different temperature zones in your fridge. In fridges with internal fans, this isn't important as the temperature is even throughout. However, if your fridge doesn't have a fan, convection means that the fridge will be cooler at the bottom and warmer at the top.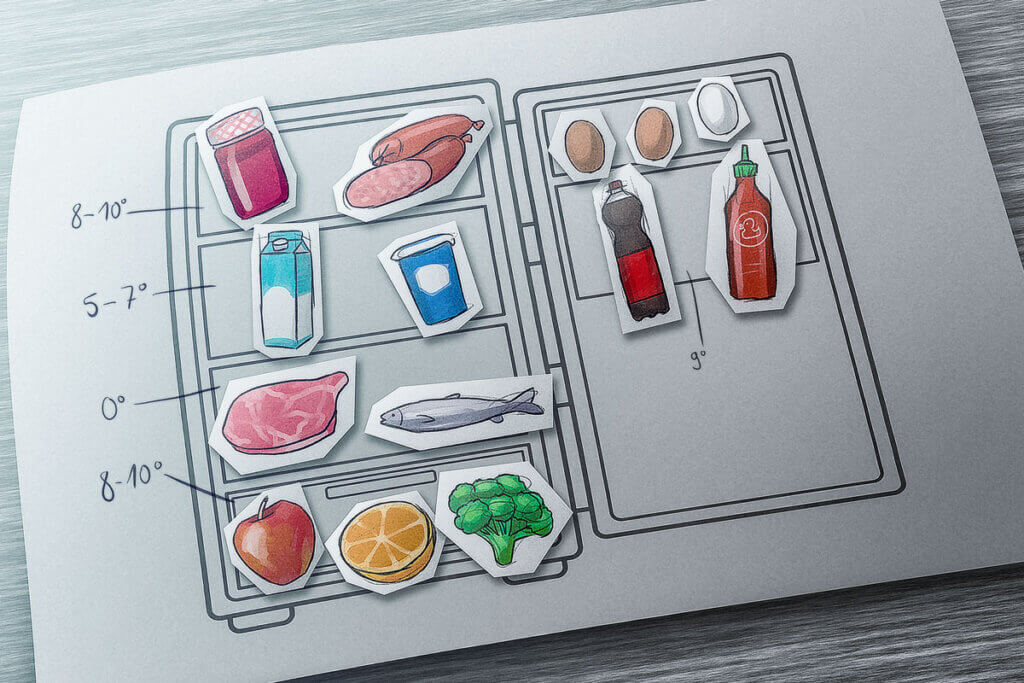 Upper compartment – warm zone: the temperature is between 46 and 50 °F (8-10 °C). Jam, packaged cheese or cooked food are all good here.
Middle compartment – middle zone: dairy products stay fresh for a long time at a temperature of about 41 °F (5 °C).
Lower compartment – cold zone: at about 35 °F (2 °C) this is the coldest zone in the refrigerator. This is optimal for storing raw meat and fish.
Vegetable drawer – special zone: the plastic drawer is covered by a glass plate at the top. This ensures that the cold air does not sink any further. The temperature in the vegetable compartment is again around 46 °F (8 °C). Vegetables and fruit stay crisp and fresh here for longer.
Door compartments: the temperature is relatively warm at around 48 °F (9 °C). The narrow compartments are good for drinks and sauces. The top compartment is great for eggs and butter.
How do fridges work?
Fridges keep things cool. To do this, they extract heat from inside and conduct it outside. There are several ways of doing this, but the most common method is using compression.
Compression cooling
Compression systems consist of an evaporator, compressor, condenser, and throttle. Heat transfer takes place using refrigerants. These are liquids that evaporate into gas under the influence of heat.
The evaporator is a system of tubes which – depending on the model – is located in the side walls, the floor, and the rear wall of the refrigerator. The liquid refrigerant inside flows into the refrigerator. When it comes into contact with heat from the interior, it evaporates into gas. In this form, it reaches the compressor, which is located on the outside at the lower rear of the refrigerator.
The compressor compresses the gas so that it heats up. It is then passed through the condenser. This is the coiled tube system located at the back of the refrigerator. As the refrigerant makes its way through the tubes, it releases heat into the environment. As it cools, it condenses, which means it turns back into a liquid. This is how it flows through the throttle. This lowers the pressure of the refrigerant once more. Then the refrigerant flows back into the evaporator and the cycle starts again.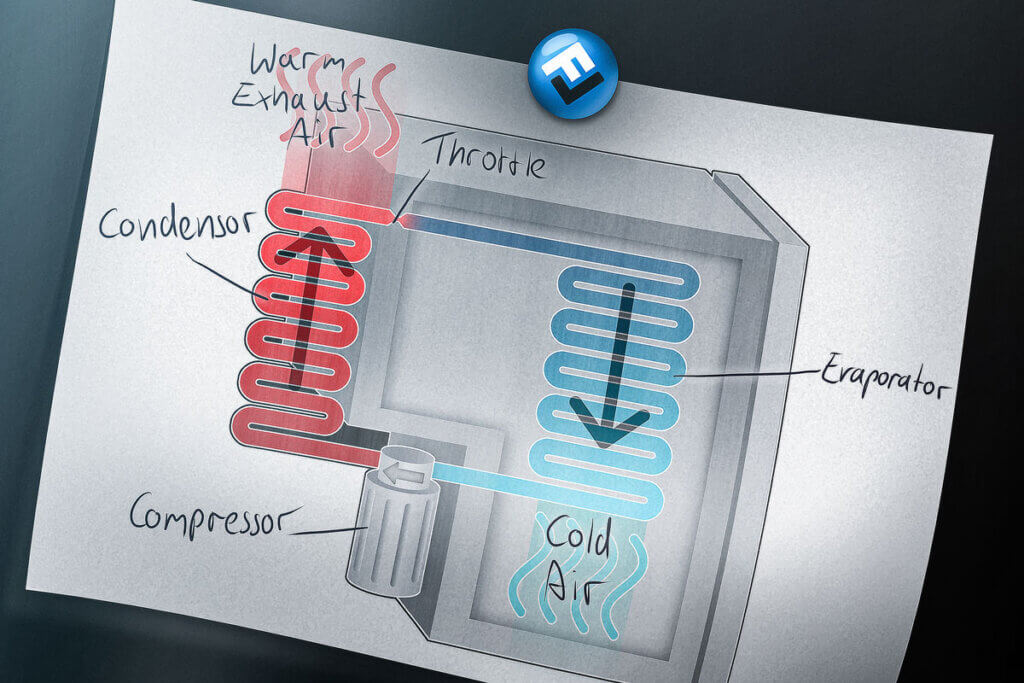 The main disadvantage of compression cooling systems is that they are quite noisy, as the compressor needs to be driven by a motor.
The silent alternative
Another method of heat transfer used in refrigerators is absorption. However, we're only mentioning this briefly as it isn't very common in conventional household refrigerators. In contrast to the compression, this cooling system runs silently. However, it consumes a lot of energy. Therefore, it is primarily used for mini refrigerators, cool boxes, and minibars.
---
Images 1-18: © FinalCheck