Stand mixer purchasing advice: how to choose the right product
What you need to know
Be it kneading, mixing, rating — a stand mixer can be of assistance for a large number of tasks in your kitchen.
A basic distinction is made between classic mixers, food processors and appliances with a heating element.
Depending on the make and model, the functions can range from just a whisk and a dough hook to special attachments such as a meat grinder, grain mill and juicer, which turn the stand mixer into a true multi-talent.
In addition to the capacity, power and stirring unit play an important role in the determining which model you should go for.
All-rounders for cooking and baking
After work, hardly anyone feels like cooking a complicated dish—be it a healthy salad, a fresh loaf of bread or a delicious cake. Although cooking and baking are fun, individual steps can be tedious. Kneading dough requires muscle power, and cutting peppers, carrots and the like demands time and patience. Stand mixers provide a remedy: they automate work that would otherwise be laborious to do by hand. Their range of functions extends from stirring and mixing to chopping, grinding, and juicing. The motor inside drives the tools, such as the whisk or the blender, so that the ingredients in the bowl are processed accordingly.
Slicing, grating, kneading, stirring — by combining a wide variety of functions in one device, all-in-one stand mixers take up less space in the kitchen than several individual appliances. Otherwise, over time, various appliances accumulate in a kitchen: from the mixer to the blender to the grater. Especially in smaller kitchens, space quickly becomes tight. With a compact, multifunctional stand mixer, you have more space in a tidier kitchen.
A stand mixer is therefore a practical all-rounder. With it, the individual work steps are not only easier, but also faster. While the machine is working, you can prepare other ingredients or take a short break. The newest models also boast an integrated heating function. Special steamers can be used to prepare dishes with vegetables or meat. Their diverse range of functions thus makes them the perfect appliances for anyone who wants to get a lot of work done as quickly as possible and doesn't want to get a new appliance for every step of the process. However, in order to avoid a large number of accessories gathering dust in the cupboard, you should consider in advance which tasks your stand mixer should be able to handle.
Major manufacturers for every price range
Entry-level models are available for as little as $100 to $200. Higher-quality models with a motor power of over 500 watts, on the other hand, cost at least $500. For stand mixers including a heating function, you'll pay between $600 and $1,300. Prices vary greatly depending on performance, range of functions and manufacturer. Among the well-known manufacturers are the following:
Bosch: stand mixers by Bosch are among the most popular.
Braun: Braun's appliances work on the principle of a pulse from below.
Kenwood: Kenwood is not only known for its classy Cooking Chef series, but also one of the pioneers in appliances with a heating function.
Philips: Philips appliances are in the lower to mid-price range.
KitchenAid: KitchenAid appliances have a classic, nostalgic design, and play in the upper league.
Models and functions
Unlike blenders, hand mixers and food processors, multi-talented stand mixers are suitable for various purposes. They are practical quick-change artists that, depending on the attachment, replace another individual appliance and save you quite a bit of effort. Their central element is the mixing bowl, in which the mixing tool driven by the motor processes the ingredients. Depending on the manufacturer and model, whisks, dough hooks and the like are already included. With integrated scales and a heating function that guides the user step by step through the preparation process, cooking becomes child's play.
The basic models
Stand mixers can basically be divided into three different categories. Depending on the area of application, a different variant is suitable.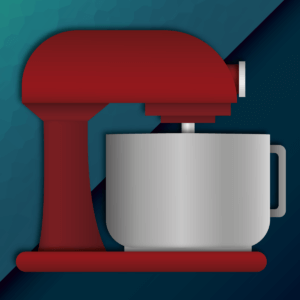 Classic mixers
Classic stand mixers consist of a motor block with a swivel arm and mixing bowl. Various tools such as whisks, dough hooks and beaters can be attached to the swivel arm to mix the ingredients in the bowl. So, they are similar to hand mixers in function, but they are stationary, so you don't have to hold them. This makes it possible to add the ingredients for a batter to the bowl one at a time without having to set the mixer aside each time. Mixers are also convenient when you need to mix certain foods for a particularly long time. Thanks to their large, heavy housing with a powerful motor, they are able to mix solid and liquid ingredients into a uniform cookie, shortcrust or bread dough or beat egg whites.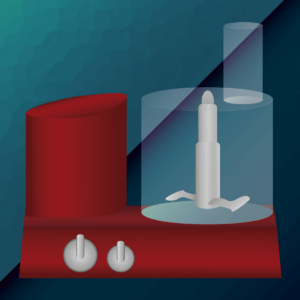 Food processors
Food processors are reminiscent of stand mixers in terms of their shape, but can be upgraded with attachments via several accessory connections, whether for pureeing, grinding, juicing, or cutting vegetables. Some of the attachments are already included, others can be purchased later. You pour the ingredients into the respective receptacle, where they are processed with the inserted tools or from above with the inserted accessories.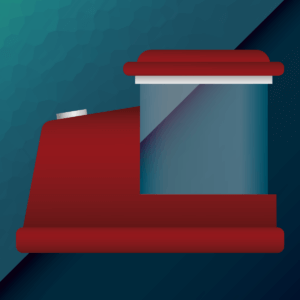 Stand mixers with heating function
If you don't want to prepare your meat or grated vegetables in a pan, you'd be well advised to use a stand mixer equipped with a heating element. These models chop, slice, blend, and on top of that are suitable for frying food or cooking with steam. You simply put the ingredients in the stand mixer, select an automatic program or set the duration and temperature manually, and the appliance does the rest, leaving you free to do other things while cooking. This eliminates the need for tedious stirring, such as of risotto, milk, or soup. Usually, these machines have an integrated scale and a display, for example, for the step-by-step instructions. Among the most famous, but also most expensive representatives of stand mixers with a heating function are the Kenwood Cooking Chef, the Artisan Cook Processor from KitchenAid, and the famous Thermomix.
The right tool for every task
Although the preparation of dishes takes place in one device which replaces many individual appliances, various attachments are necessary. With the right accessories, a stand mixer becomes a real all-rounder. Some manufacturers equip their devices with a wide variety of attachments included out of the box, others only equip them with whisks and dough hooks. It is possible to purchase additional accessories as needed. The following provides an overview of the most common dough, cutting and special tools:
| | |
| --- | --- |
| Whisk | The whisk, also called an eggbeater, is one of the basic features and is used for mixing light cake batter as well as beating egg whites or cream. By introducing air, the mixture becomes particularly airy. |
| Dough hook | A rotating dough hook mixes ingredients and can be used to prepare light (cakes) to heavy dough (pizza). For particularly heavy doughs such as for bread, a powerful motor with at least 1,000 watts is needed to fight through the tough mixture. |
| Mixing bowl | It makes sense to purchase an additional mixing bowl so that you can always use the machine, especially if you often cook elaborate dishes. This not only eliminates the need for tiresome decanting or temporary storage, but also rinsing during cooking and baking. In addition to the material (glass, ceramic, or stainless steel), it is also important that the bowl is heavy and not susceptible to scratches. |
| Flat beater | A flat beater is basically a mixture of the classic whisk and the dough hook. It is mostly used to process lighter doughs or to mix in ingredients that have hardly been chopped up. |
| Grating/slicing disk | This separate attachment is attached to the accessory hub of the motor and is used for slicing or chopping food. Most often, there are different metal disks intended for grating, grinding, and cutting vegetables, chocolate, or nuts. They are usually available in different sizes. For example, you can use them to thinly slice cucumbers or grate carrots. A pusher helps to press vegetables and the like onto the disks while they rotate. |
| Chopper | This attachment is reminiscent of a blender, but somewhat smaller. With a chopper it is possible to finely chop herbs and nuts. In this way, for example, pesto can be prepared in no time. |
| Mixer | A mixing attachment is usually placed above the stirring elements and is suitable for preparing creamy soups, milk shakes or smoothies. To prevent the liquid from sticking, the container should have grooves. You select the speed and operating time depending on the desired consistency. |
| Meat grinder | A meat grinder has a screw conveyor that is equipped with perforated disks. The pieces that are to be minced are simply placed in the feed opening, the funnel. With a meat grinder attachment, however, it is not only possible to produce minced meat or sausage meat; vegetables, fish or even cookies can also be shaped into the desired form. |
| Grain mill | A grain mill makes it possible to process coffee, spices, grain, legumes such as corn or buckwheat, and oily seeds such as linseed or sesame into flour. Users can choose from "fine" to "coarse" in terms of the degree of grinding. The attachment is placed on the accessory hub. |
| Juicer | A juicer can be used to make various fruit and vegetable juices. The carafe is simply mounted on the stand mixers. Users then place the halved fruit on the cone and press it firmly while the cone rotates. The juice finally flows through the opening into a container. |
| Emulsifying disk | Emulsifying disks consist of corrugated plastic disks that rotate around a central axis and swirl the ingredients rather than mixing them. In this way, two immiscible liquids, such as oil and water, are mixed together, for example to make mayonnaise. Depending on the speed, a different degree of emulsion is achieved. |
| Pasta attachment | Anyone who loves pasta cannot do without a pasta attachment. This is used to make different types of pasta, be it tagliatelle, spaghetti or fusilli. The device is usually supplied with different templates. Beforehand, the dough is rolled thin and cut into strips. |
| Ice cream maker | Ice cream fans will love an ice cream maker attachment. With a thermo-cooling container and stirring tool as well as a splash guard lid including a filling opening, nothing stands in the way of delicious ice cream creations at home. |
Overview of the most common dough, cutting and special tools.
What to look for when buying
In addition to their range of functions, the technical features of stand mixers also play an important role when it comes to choosing a model. When buying stand mixers, it's not just the size or appearance that matters, but also performance, user-friendliness, and the additional functions.
The right size for occasional users, hobby bakers and large families
Many consumers have reservations about purchasing a stand mixer because they are considered heavy and bulky. However, the appliances come in a variety of sizes. Therefore, before buying, consider how much space is available in your kitchen. If you move the appliance frequently, it shouldn't be too heavy. After all, large stand mixers weighing 22 pounds (10kg) are not as easy to move around the countertop or store in the kitchen cabinet as smaller models. Heavier appliances do, however, offer a decisive advantage: they're more stable when mixing heavy doughs than lighter models, which often end up on the shelf. Suction cups or rubber feet can help here by fixing the machine to the surface.
The capacity refers to the size of the mixing bowl. In order for the device to function optimally, you should observe the minimum filling quantity. In fact, processing small quantities turns out to be very difficult in large bowls. The capacity, sometimes referred to as the bowl size, depends first and foremost on the size of the household or the quantities you want to process:
Singles and couples: two to three quarts
Families with children: three to four quarts
Very large households: at least five quarts
Retro, simple, or functional
The main materials used are metal (stainless steel or aluminum), plastic and glass. A metal bowl is extremely robust, easy to clean and durable, but it is very heavy compared to a model made of plastic. Plastic bowls have the advantage of making less noise when stirring, although they're prone to scratches and discoloration. Stainless steel and other metals look more appealing, which is especially important when the stand mixer is permanently placed on the countertop.
So, each material has its advantages and disadvantages. Often, a combination of a plastic housing and a stainless steel bowl is also available. Some manufacturers also offer a glass bowl. Which design you choose ultimately depends on your own taste. For example, a retro model from KitchenAid is more suitable for a country-style kitchen, while a simpler model is ideal for a minimalistic decor.
Loud, louder, stand mixer

The noise level of a stand mixers ranges from 74 to 89 decibels. The loudest models even drown out washing machines during the spin cycle. By comparison, a vacuum cleaner produces a volume of about 75 decibels and a lawn mower of around 85 decibels.
More watts are not necessarily better
The power of the motor is specified in watts. Here, the more watts the motor has, the more it can handle. Usually, it's between 300 and 1,800 watts. But the value doesn't necessarily define the output at the end. For example, a model with good power utilization and a low wattage may be more powerful than a machine with a high value but a differently designed drive.
Depending on the application, you'll need different wattages. For example, if you frequently make bread dough, crush ice, juice, grind grain or cut up meat, you should go for a machine with at least 1,000 watts, as these jobs require a more powerful motor. For stirring cake batter, cutting fries, or grating cheese, on the other hand, a lower power of 300 watts or more is quite sufficient. Stand mixers with a large capacity should also be equipped with a more powerful motor to be able to process the larger quantities. You should also take into account how often you plan to use the appliance. If it is used almost daily, a higher power is important. However, if you only bake a cake every now and then, a lower wattage is fine. Bear in mind that the higher the power, the higher the noise level and the higher the price.
The right stirring system makes cooking a breeze
In addition to the motor power, the stirring system also plays a role in the quality of the cake or pizza dough. A whisk that only rotates in the center of a bowl will cause the dough to be thrown to the edge and not be processed further. Comparable to the movement of the moon, the whisk with a single axis of rotation thus doesn't rotate around itself, but around the center of the bowl. A dough scraper that you can use to transfer the remains from the edge to the middle of the bowl is essential here.
More convenient is a so-called planetary stirring system, in which the attached tool relates to the way the earth relates to the sun. The movement of the stirring tool doesn't coincide with the central axis, i.e., the stirring bowl, but is placed slightly beside it, but still parallel to the central axis. The stirring tool thus rotates around the center axis and simultaneously around itself, whereby the movements are always in opposite directions. Thus, while the stirring tool rotates around itself, its axis rotates clockwise around the central axis of the bowl. Thanks to this combination of movements, every area of the bowl is reached evenly.
In a so-called 3D system, the stirring tool performs its movements around two axes of rotation, namely the central axis of the bowl, around which the tool rotates as a whole, and the tool itself, which is attached to the motor hub and rotates around itself at the same time. The two axes are at an angle to each other and have a three-dimensional effect, which makes it easier to reach the dough and enrich it with air. Machines with planetary or 3D system are generally more expensive than those that rotate only in the center of the bowl.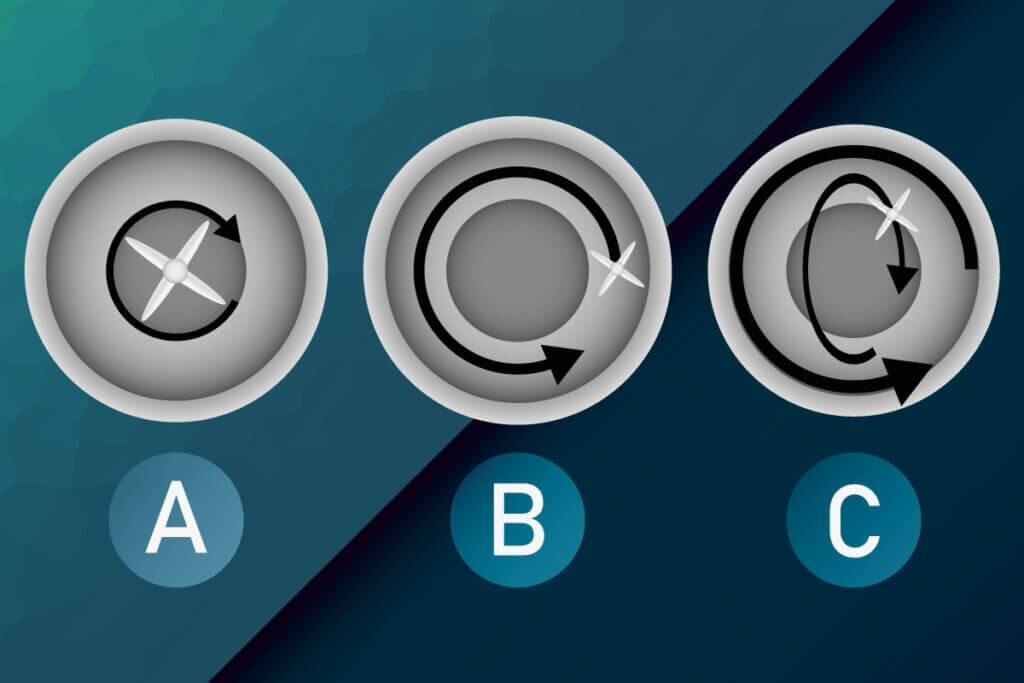 Rotate, slide, stepless
To process different kinds of food individually, the stand mixer should be equipped with several operating modes. If more accessories are used, more levels are necessary. There are usually two to ten operating levels. The more levels the stand mixer has, the finer settings are possible. In some appliances, the setting is made via a rotary knob, in others with a slider. In some cases, you also regulate the operation by selecting a preset program or steplessly.
With the turbo mode, for example, the machine runs at top speed as long as you hold the switch down. If you release the switch, the machine stops. This function is suitable for short processing of food, such as chopping nuts or herbs. Another common setting is the folding mode, for example for folding in beaten egg whites or cream. There, the machine stops automatically after two and a half revolutions.
The additional functions
Other useful additional features that increase the comfort level of cooking and baking are the following:
Splash guard: the bowl can be closed with the matching lid to keep the prepared food safe. Special lids also serve as splash guards while ingredients are being processed. Here, additional ingredients can usually be added through a small filling opening. A transparent lid also allows for observation during operation.
Integrated scales: in stand mixers with integrated scales, you don't have to weigh the individual ingredients before preparation, but you can place them directly into the mixing bowl. Ideally, the scale has a tare or additional weighing function that allows the display to be reset to zero again and again so that calculating isn't necessary.
Timer: if ingredients are stirred for a particularly long time, a timer is recommended. You simply set the desired time and don't have to worry about stopping the machine yourself. After the time has elapsed, an acoustic signal usually sounds.
Automatic cable rewind: An automatic cable rewind retracts the power cable so that the machines can be conveniently stowed away.
Cable compartment: if the machine isn't equipped with an automatic cable winder, it should at least have a cable compartment where the power cable can be quickly and easily stored when the device is not in use.
Wi-Fi connection: some models can be connected to Wi-Fi so that you can view the current status of the cooking or baking process on your smartphone or tablet. You can also use the app to obtain suitable recipes for your appliance.
Care and cleaning tips
A stand mixer that is easy to clean is a real advantage. Of course, the easiest way to clean is in the dishwasher. But not all parts are dishwasher safe. Smaller, delicate components such as blades and knives, for example, should generally be washed by hand. Dough hooks, whisks and the like, on the other hand, are often dishwasher safe.
To ensure you can enjoy your stand mixer for as long as possible, regular cleaning is crucial. Ideally, you should clean or at least soak the machine immediately after use so that food residue cannot dry on in the first place. For all parts that don't go in the dishwasher, the following cleaning tips will help:
Disconnect the appliance from the power supply to prevent accidental startup.
Remove splashes on the housing with a damp cloth and use a gentle cleaner for more stubborn dirt.
Use a toothbrush or a toothpick for tricky spots.
Vinegar and lemon will help remove stubborn oil and grease.
Avoid steel wool pads and harsh cleaners that will attack the material.
To clean the bowl, simply fill it with hot water and detergent, close the lid and run the appliance on high for 20 seconds to loosen all the dirt inside.
Meat grinders and slicing and grating discs require particularly thorough cleaning to prevent bacteria and mold.
Since the dyes contained in food can cause discoloration on attachments made of white plastic, it is recommended to wipe off the stains with a cloth and some cooking oil before cleaning.
Store the device and the attachments in a place where no dust can settle in order to avoid such contamination.
Safety tips
In terms of safety, the first thing to do is to only use foods that are expressly suitable for your stand mixer and respective attachment. Powerful, well-equipped models are now suitable for processing almost all foods. Depending on the type of dough, however, other power levels are suitable. Frozen meat can also be a problem for some mixers.
Keep in mind the following tips:
Pay attention to the specified minimum and maximum quantity: if you go below it sometimes results in improper processing. Exceeding, on the other hand, can cause the mixer to tip over.
Always adhere to the specified usage time, as overheating can occur if this is not adhered to.
Never reach into the rotating parts during operation to avoid injury.
Always close the bowl with a lid, especially when preparing hot foods such as soups.
Always ensure that the stand mixer is securely positioned so that it doesn't move around on the countertop.
When using sharp blades, safe operation is paramount. Therefore, high-quality stand mixers have certain safety mechanisms that minimize the risk of injury:
Locking function: with the help of the locking function, the machine can only be switched on when all components are firmly attached. In addition, the mixer stops as soon as the lid is opened.
Shutdown function: The shutdown function prevents the machine from overloading or overheating. The motor switches off automatically in an emergency.
---
Image 1-4: © FinalCheck