Ironing board purchasing advice: how to choose the right product
What You Need to Know
Classic ironing boards are designed for ironing while standing. Since they are height-adjustable, the lowest setting also allows you to work while sitting.
Ironing boards for steam stations need a large shelf and a high load capacity.
It is important that the ironing board is stable. This is ensured, among other things, by a heavy weight and four-point feet.
Covers that reflect the heat of the iron ensure that the laundry is heated from both sides.
For wrinkle-free laundry
For many people, ironing laundry is an unpleasant task: mountains of ironed clothes often accumulate at the weekend. However, a wrinkled shirt or blouse cannot be smoothed out with a flick of the wrist. You can only manage large creases with a good iron, the right technique and a lot of patience. A suitable surface for ironing makes the process much easier: that's why it's hard to imagine a household without a sturdy, high-quality ironing board. Users can choose between simple models consisting of a frame and an ironing surface as well as ironing boards with a variety of extra functions. In addition, some models are especially suitable for steam ironing stations. If the ironing board matches the iron, the work is easier and faster, so that users can soon devote themselves to other tasks.
While some people want to remove the iron from their field of vision as quickly as possible, there are others who like to iron a lot. For these, premium ironing equipment is a sensible investment.
Extreme ironing – the special sport

So-called extreme ironing originated in Great Britain in 1997. It is an extreme sport in which practitioners attempt to iron as much laundry as possible under demanding conditions using an iron and ironing board. The sport is practised in mountains, on, in and under water, in aeroplanes and during parachuting or even during a marathon. Since 2002, there has even been a world championship.
There is more than one ironing board
Folding ironing boards have been around for more than 100 years. Modern standing ironing boards are still based on these models. So-called active irons are standing ironing boards with special additional functions. There are also small models, wall-mounted models and ironing systems.
Stand ironing board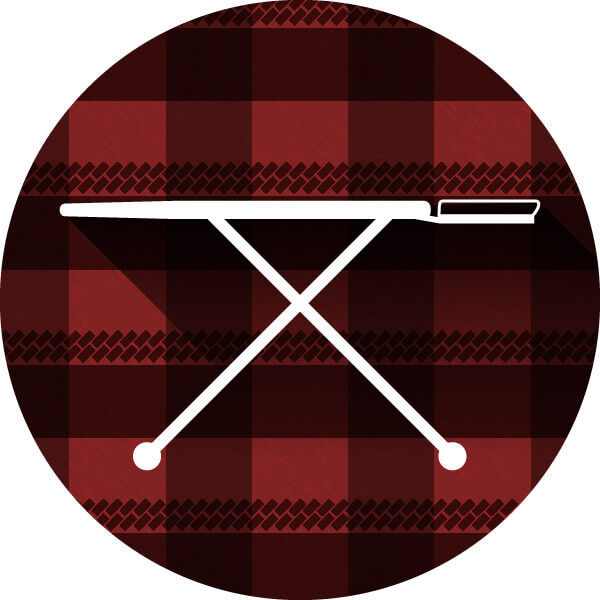 The standing ironing board is the classic version without any special additional functions: It consists mainly of the ironing surface and a frame to which two crossbars are attached, some with four-point feet. Four feet provide more stability. Some models are also equipped with a power socket or a cable holder. The ironing board has a shelf for a steam iron; larger models offer space for a steam ironing station. The frame is usually made of metal and the cover is made of conventional cotton.
Table ironing board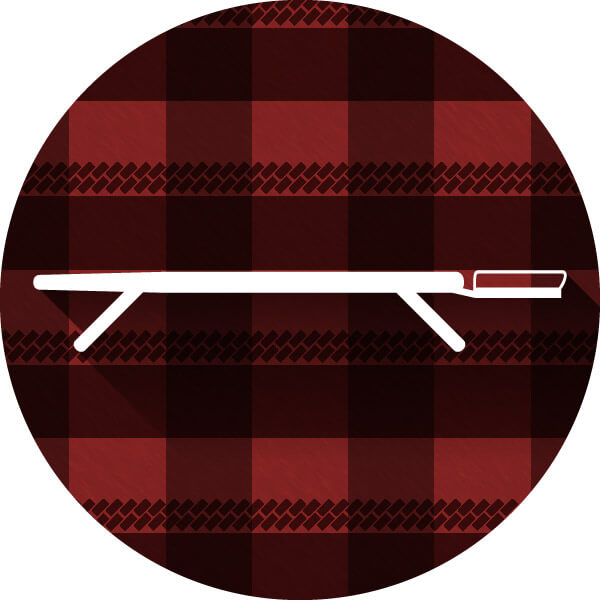 A table ironing board, also called a mini ironing board, has only small legs with a height of a few centimetres, in contrast to conventional ironing boards. It can be placed and used on any sufficiently large surface. After ironing, the mini ironing boards are particularly easy to store. They are an inexpensive and space-saving alternative that is very suitable for students. However, table ironing boards are poorly suited for large and wide laundry, such as a duvet cover.
Wall-mounted ironing board
In this version, the ironing surface is attached to a room wall and has a folding mechanism. For ironing, the board can be quickly folded down and at the end of the ironing process simply folded back up towards the wall. Although users are tied to a fixed ironing space, thanks to the folding process the ironing board is quickly ready for use. However, the room must be large enough for the board to be folded up to its full length. For large items of laundry, this type of ironing board is sometimes impractical, depending on where it is installed.
Active ironing board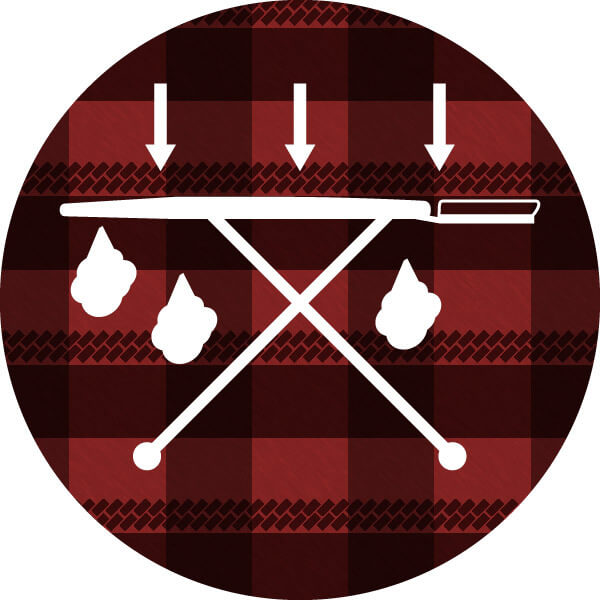 An active ironing board is an ironing board with up to three special additional functions: a suction function, an inflation function and a heating function. The suction function fixes the laundry on the ironing surface so that users no longer have to keep the garments smooth. At the same time, the suction function removes excess condensation. The fan creates a cushion of air between the ironing surface and the clothes. Some active ironing boards heat the entire ironing surface with the help of the heating function: the ironing time is reduced and condensation evaporates.
What is an ironing system?
An ironing system is an ironing board with an integrated steam iron and numerous additional functions, including the three functions of an active ironing board: the suction, fan and heating function. In most cases, the ironing board has a water tank, which is removable in some models. Other possible extras are a limescale protection water filter, a pulse steam function and an automatic switch-off or special ironing board covers. Ironing systems also score points with a short heat-up time. They are particularly suitable for professional use, but frequent ironers with high demands will also get their money's worth with an ironing system. However, the price is correspondingly high: ironing systems usually cost between around 600 and 1,700 euros. What's more, they are large and heavy: they are almost impossible to store in small flats.
Ironing board and ironing system in comparison
Ironing boards are much cheaper than ironing systems: Prices start at around 20 euros, but quickly exceed the 100-euro mark depending on the range of functions. In addition, most models are foldable and can therefore be stored in a space-saving way – ideal for small living spaces. Many additional functions of ironing systems are also available in high-quality ironing boards, such as the suction and blower function. In addition, special covers can be purchased.
For those who only iron occasionally, neither a premium ironing board nor an ironing system is worthwhile. Those who do not place a high value on special features can also choose a simple model. Users who want to iron as efficiently and comfortably as possible are recommended to choose an ironing system instead of a separate premium ironing board with steam ironing station. You do not necessarily pay more for an ironing system in the premium class than for two separate components.
Ironing board
Choice between simple and feature-rich models
Cheaper to buy
Easy
Can be stowed away to save space
Ironing system
Ironing board and steam ironing station in one
High purchase cost
Large and heavy
Functional


What alternatives are there for those who don't like ironing?
Getting out the ironing board, setting it up and quickly ironing the laundry is an unpleasant task, especially for ironing muffleurs. For them, as well as for those who iron only occasionally, there are alternatives. Instead of an ironing board, an ironing blanket can be used on a large table. If you want to do without an iron completely, you can use a steam brush. This is a device for steam-ironing clothes. It is ideal for freshening up clothes, for example to take them with you on trips. However, a steam straightener only removes light wrinkles. In addition, there are inexpensive automatic ironers such as shirt or trouser ironers as well as expensive models such as steam ironing presses. Automatic ironers can do almost all the work. Such household appliances usually work with hot air as well as a mould over which the garment to be smoothed can be placed.
What to consider when buying
An important factor in choosing an ironing board is the iron or steam ironing station you use: For example, if the shelf is too small for the ironing station, it cannot be placed within reach when ironing. The height of the ironing board must be chosen according to your height. Left-handers, on the other hand, need a model that is comfortable to use with their dominant hand. The following criteria will help you choose a suitable ironing board.
Well-known brands

Bosch | Brabantia | Eurogold | Laurastar | Leifheit | Miele | Rowenta | Siemens | Tefal | Vileda | Wenko
Dimensions
Three values are important for the dimensions of the ironing board: the dimensions of the ironing surface, those of the iron rest and the overall dimensions of the ironing board. Determining the ideal overall size of the ironing board requires weighing up comfort and storage space.
If the ironing board is too small, it is difficult to iron larger items of laundry such as bed layers or clothes that require a lot of ironing, such as shirts, without wrinkles. Users have to constantly hold and move the item of laundry, unless it is an active ironing board that sucks in the laundry. With classic ironing boards, an ironing surface with a width of at least 120 centimetres and a minimum depth of 40 centimetres is recommended. Due to the suction function, active ironing boards can be a few centimetres narrower without negatively affecting the ironing result. The larger the ironing surface, the heavier the entire ironing board can be stored.
The iron rest must offer enough space, especially if a steam station is used. For example, if a steam station is 50 centimetres long and 30 centimetres wide, it can only rest on a correspondingly large shelf.
Height adjustability: for body-friendly ironing
When it comes to height, ironing board manufacturers mainly focus on adjustability. The ironing surface rests on a frame that moves within a certain adjustment range, depending on the model. This is approximately between 70 and 100 centimetres. Ideally, the height adjustment is stepless or at least has as many steps as possible. The ironing board can be adjusted to your own height, which is easy on your back and arms. On the lowest setting, it is sometimes possible to iron while sitting down.
Some models can be adjusted hydraulically. This method is more comfortable than adjusting an ironing board manually to the ideal working height, but the hydraulics prevent it from collapsing. Hydraulically adjustable models are therefore mainly recommended for those who have a fixed ironing location, such as a washroom.
How important is the weight?
The weight of an ironing board is largely related to its stability. Light ironing boards are easy to transport, but less stable. In addition, the load capacity is often lower than with heavy models: A large steam iron or steam ironing station is unsuitable for ironing boards that weigh less than five kilograms. Even a steam station filled with water reaches this weight on average. Heavy ironing boards weighing more than ten kilograms hardly wobble and can be loaded more, which is practical when ironing. One disadvantage is that carrying and storing these designs is difficult, especially for petite people.
Owners of a conventional steam iron and those who only iron occasionally can easily choose a lightweight model weighing less than five kilograms. Most ironing boards that are suitable for steam stations weigh at least six kilograms. For users of steam ironing stations who value an easily transportable ironing board, a weight of between six and nine kilograms is recommended.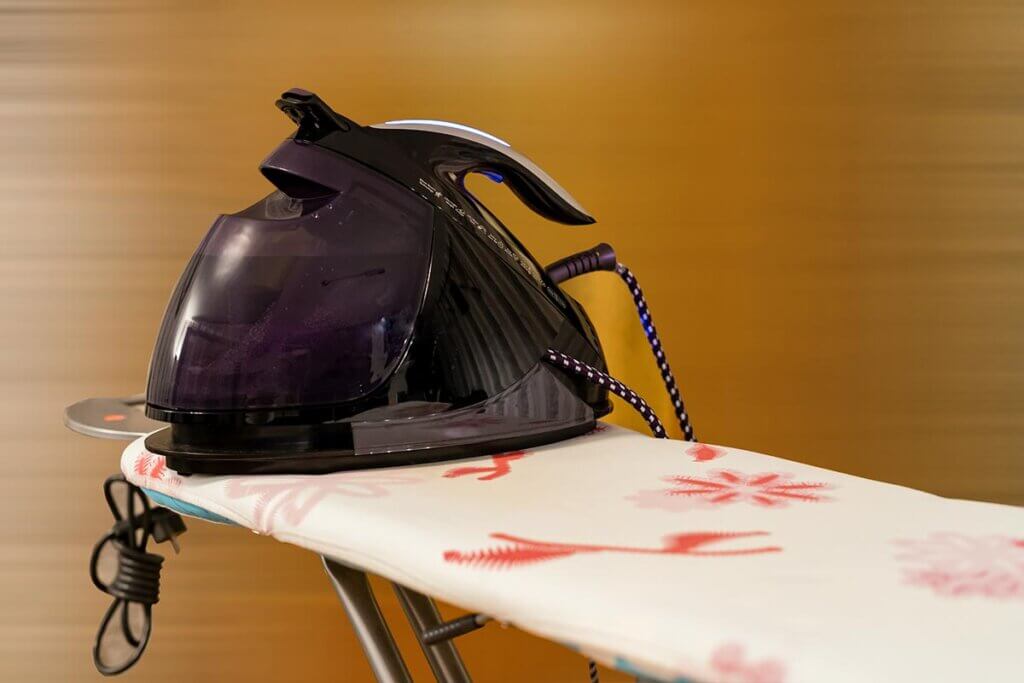 What are typical ironing board materials?
Ironing boards basically consist of a frame with legs and the actual ironing surface, which is covered with a cover. The frame is usually made of metal or plastic. For those who use heavy steam ironing stations, it is advisable to choose a metal frame and ironing board. A well-made metal frame is more stable and sturdy than plastic models, even on different surfaces. The base of the ironing board is either made of wood or expanded metal mesh, with the wooden version usually being used on older or inexpensive models. On top of this is a padding made of foam, which is covered with a cotton fabric. There are also ironing boards with a frame made entirely of wood, which is protected from external influences by a protective layer. However, these models are rarely height-adjustable.
Practical additional functions
Some ironing boards have a power socket right next to the iron rest. If the mains cable of the steam iron is too short, the connection acts like an extension cable and thus saves users from having to look for a power strip. A cable length of around 190 centimetres is recommended for comfortable ironing. The longer the power cables of both items, the more freedom of movement the ironers have. To prevent them from tripping over the cables, manufacturers add a cable holder to the equipment. In such a cable guide, the power cable can be hooked in easily and is thus effectively out of the way.
After use, most ironing boards can be folded up and stored away. However, to prevent them from accidentally folding apart, ironing boards have a transport lock. This feature is an important safety aspect for households with children, as a sudden unfolding can injure the little ones. Other extra features include fold-out shoulder corners, over which shirt shoulders can be placed, and a fold-out clothes rail.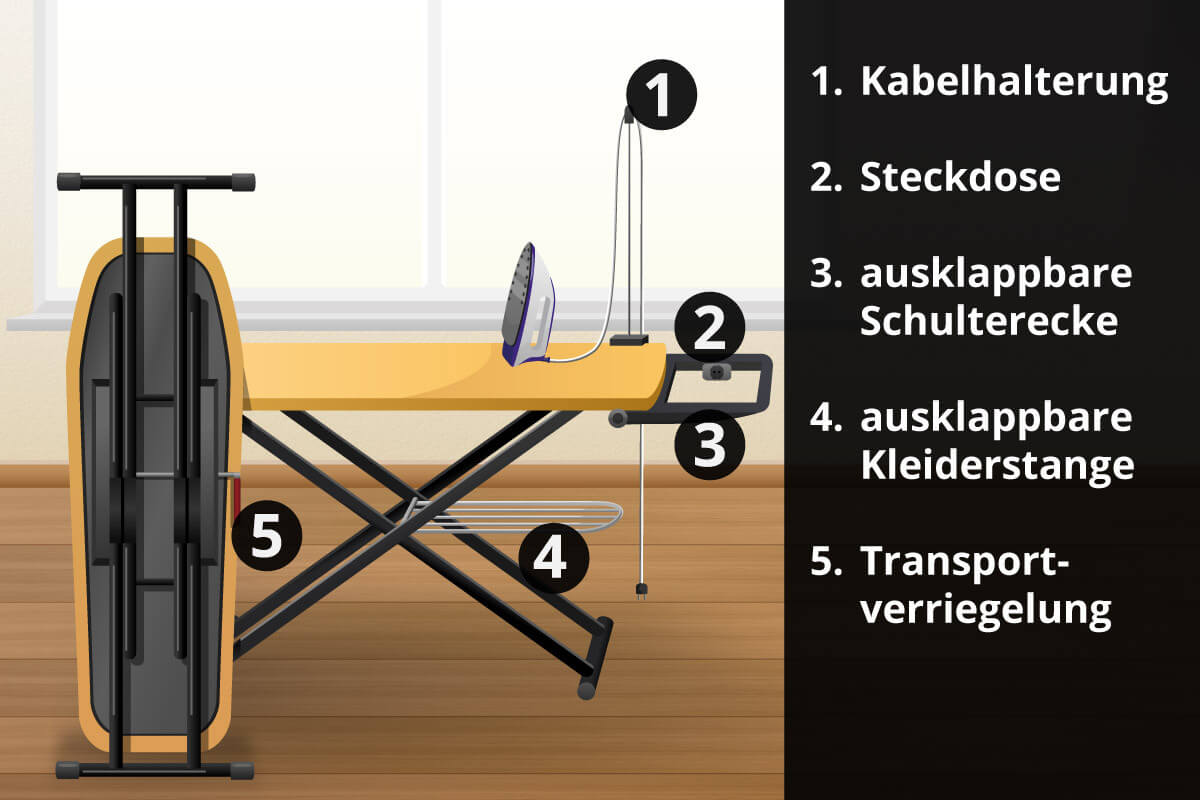 The special functions of active ironing boards
The suction, fan and heat functions are reserved for active ironing boards. The suction function, also known as the extraction function, fixes the laundry items on the surface so that they do not slip during ironing and wrinkles are easier to remove. In addition, the function sucks away the condensation water.
The blower function creates an air cushion between the ironing board and the textiles. This not only allows the iron to glide over the clothes more easily, but it also puts less stress on delicate clothes. The suction and inflation also has a drying effect.
The heating function is not available on all active ironing boards. It heats the entire ironing board so that the laundry dries from both sides and no condensation can form from the steam. However, steam ironing is necessary with this function, as the clothes dry too quickly without steam and are then more difficult to iron.
Which ironing boards are suitable for steam stations?
You do not need a particularly feature-rich ironing board to iron with a steam station. As long as the steam station has enough space on the shelf and the ironing board is stable and resilient, a simple model can also be used for ironing. However, steam stations produce significantly more steam than steam irons, which is why it must escape through the ironing board cover. An additional collection tray for the condensation water is also an advantage. However, to take advantage of the steam station's high ironing performance, an active ironing board that can handle the steam perfectly is recommended. Thanks to functions such as the suction, blower and heating functions, the laundry is not only quickly smooth and dry, the steam also does not drip onto the floor. With an integrated socket and a connection cable of at least 180 centimetres, users can move around more freely without accidentally pulling the steam station to the floor.
What is important about the ironing board cover
Every ironing board comes with a matching cover. Covers of inexpensive ironing boards are usually only made of simple, heat-resistant cotton. A disadvantage of this variant is the condensation that collects in the cover when ironing with steam and prevents the textiles from drying. If the cotton cover is steam-permeable, this problem does not occur. With colour-fast covers, the laundry is spared unwanted colour stains.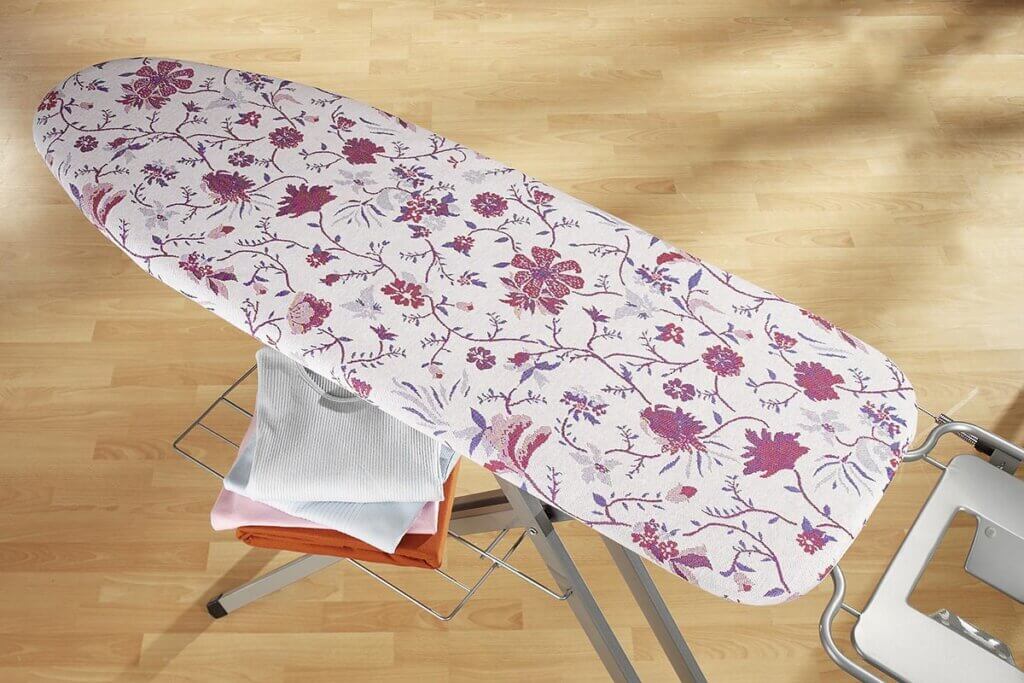 Manufacturers of high-quality ironing boards sometimes equip the covers with additional features. These include the "thermo-reflect" function, where the covers reflect the heat of the iron and thus heat both sides of the laundry. The cotton is coated with a metallic layer for this purpose.
Removable covers are an advantage: They can not only be washed if necessary, but also replaced. Users can, for example, retrofit the ironing board with a heat-reflecting cover. It is important that the cover fits the ironing surface exactly. Wrinkles and uneven spots in the stretched cover are visible on the ironed clothes. When buying a new cover, it is advisable to measure the ironing surface exactly.
Useful accessories
There are various accessories that go with the iron and ironing board to make the work easier. Depending on your ironing habits, equipment and physical condition, some extras are more useful than others. However, a sleeve board, a drip tray and a standing aid are practical for many ironers.
Sleeve board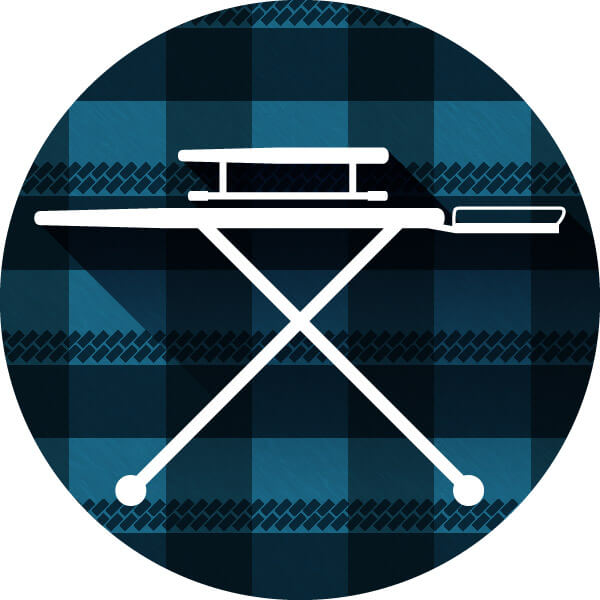 A sleeve board is a small and narrow ironing board to be placed on top of the regular ironing surface. It is used for ironing shirt and blouse sleeves, but also collars and trouser legs. Even the infamous crease of suit trousers can be ironed exactly on a sleeve board. When smoothing ruffles, the support is also an advantage. Sleeve boards therefore make work much easier for frequent ironers.
Collecting tray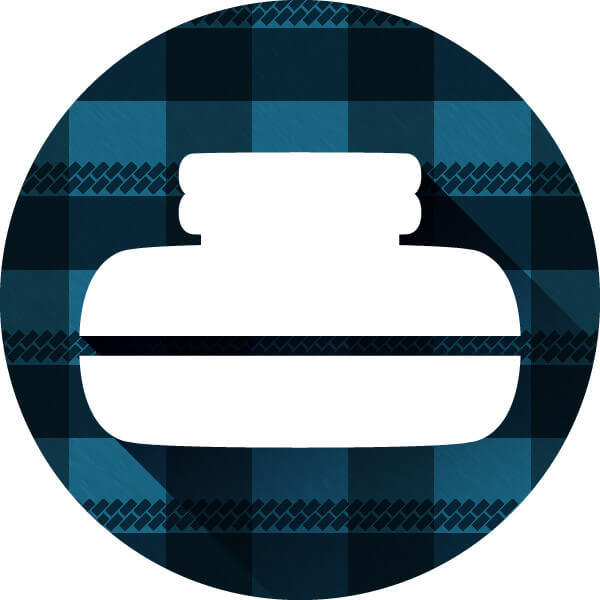 A lot of steam ironing results in the accumulation of condensation. If the ironing board is not an active ironing board that can easily dissipate the steam and dry the surface, the moisture will collect over time under the cover of the ironing board and drip to the floor. A collection tray under the ironing surface that directs the water to a collection container is therefore useful.
Standing aid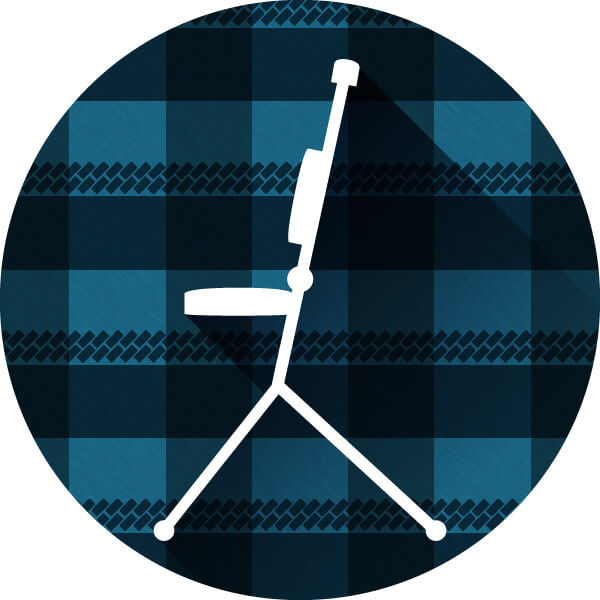 A standing aid relieves the body during time-consuming ironing sessions. It is not a full-fledged seat, but a small seat on a stable frame. Some models also have an upholstered backrest. The standing aid takes on most of the body weight that would otherwise rest on the feet and is easy on the back. The height can be adjusted in various stages, depending on the product.
Tips for relaxed ironing
Anyone who values crease-free laundry can hardly avoid regular ironing. There are a few practical tips to help you cope with this unpleasant task.
Tip 1: Pay attention to the care instructions
Every item of laundry has a textile label with symbols that provide information about the permitted cleaning and care methods. Some types of fabric can only be ironed at low temperatures, while others will be damaged on contact with an iron. Look for the iron symbol on the label. If there is one dot under the iron, ironing on low is allowed. If there are two dots, ironing at medium temperature is possible. Three dots even make ironing under high heat possible.
Tip 2: Aluminium foil instead of thermo-reflective covers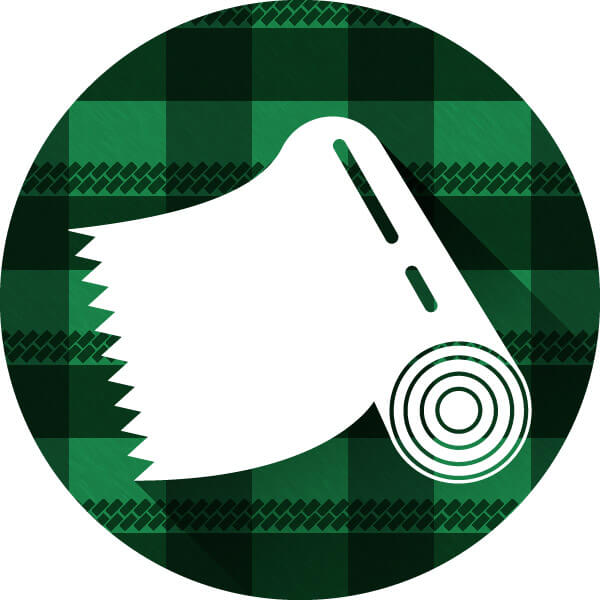 If you don't have any thermo-reflective covers for the ironing board, you can recreate the effect yourself with aluminium foil. To do this, place the aluminium foil between the pad and the cover, then iron as usual. The aluminium foil reflects the heat of the iron back so that the laundry is exposed to heat from both sides and thus dries faster. If the cover cannot be removed, you can place the aluminium foil between the ironing board and a blanket.
Tip 3: Decide on an order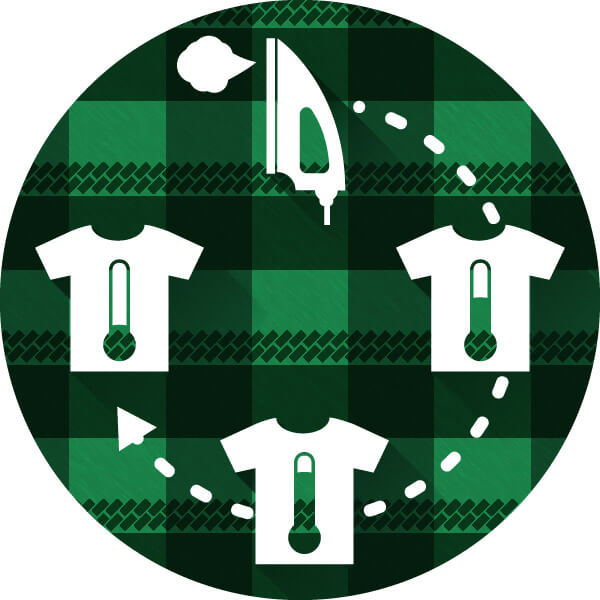 Before you iron the first garment, it is advisable to let off steam to loosen any scaling. Then start with the garments that need the lowest ironing temperature, and work your way up to the laundry that can withstand high temperatures. Particularly small items of laundry can also be ironed at the end with the residual heat. For individual items of laundry, it is a good idea to iron difficult areas such as button bands and trouser waistbands first, followed by large areas.
Tip 4: Removing creases more easily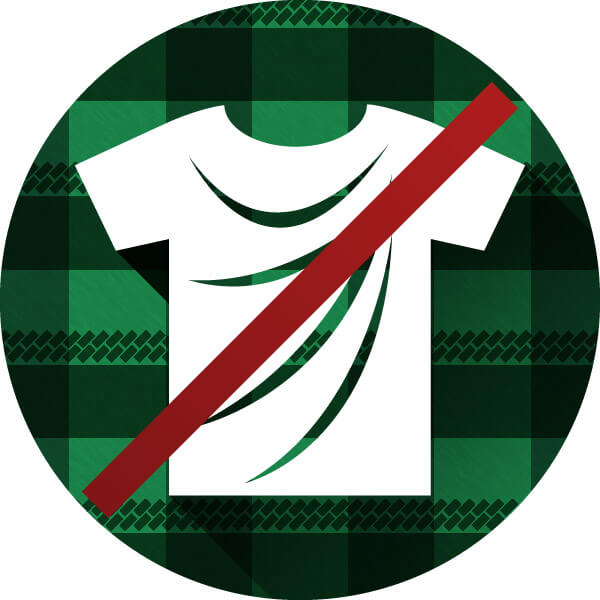 To remove creases more easily, it helps to shake out the wet garment and let it dry on a hanger. The actual smoothing is easier when the laundry is slightly damp. That is why many irons have a spray function. Use this or a separate spray bottle to lightly moisten the piece of laundry and the wrinkles will be gone more quickly.