Router machine purchasing advice: how to choose the right product
What You Need to Know
Router machines are used to cut grooves, dowel holes or similar recesses in a workpiece.
The routers are mainly used on wood, but can also work on plastic and light metal.
A router machine consists of a base plate, a router basket with lateral lifting columns and a collet chuck to which the router head is attached.
The power and depth setting as well as extras such as a rip fence or a router compass are crucial for a clean routing result.
The tools should be regularly cleaned of dust and chips to ensure their functionality.
For creative and pragmatic people
Routing is part of the everyday work of professional do-it-yourselfers. But many hobby DIYers also don't want to do without tools like the router machine in their workshop. These technical all-rounders enable you to mill straight lines as well as fancy curves of any kind in wood. Even plastic and light metals such as aluminium can be processed with a router machine. For example, when building a cabinet, you only need to change the router head to switch from routing a necessary groove to a fancy decoration.
Thus, users who take renovations into their own hands or who enjoy making furniture are well advised to use a router machine. Even occasional do-it-yourselfers can quickly complete rather tedious tasks with a simple device: In this way, edges are flattened and dowel holes milled in no time at all. Practical extras such as a rip fence and various depth settings as well as exchangeable router heads enable not only precise but also even work. In addition, routers lend a professional look to the hobbyist's home work.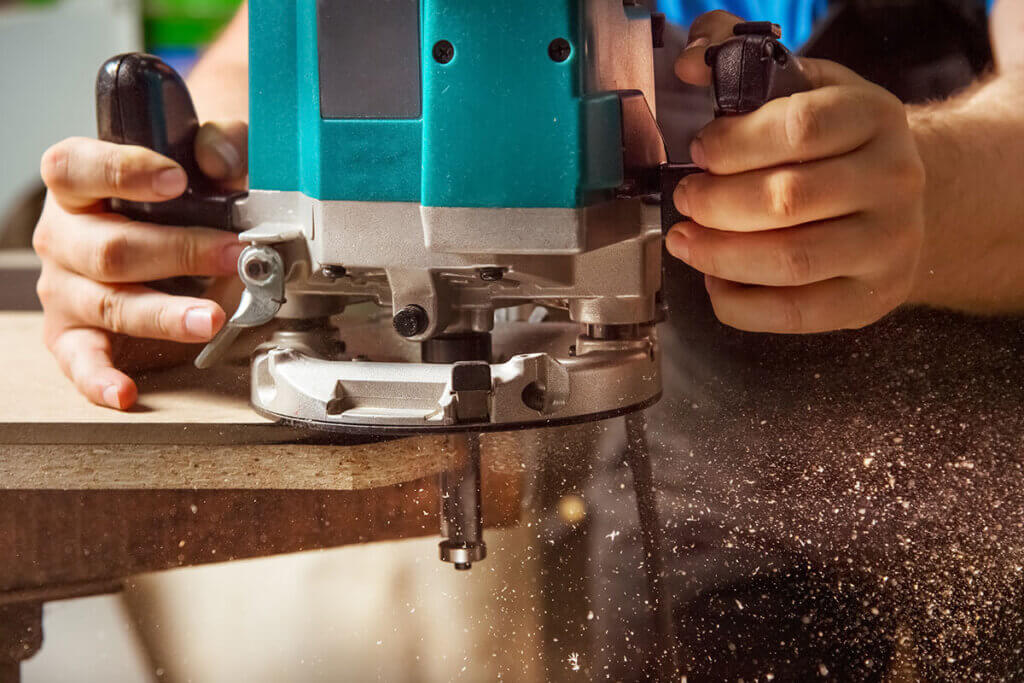 What is a router machine?
A router machine is an electronic tool used for working on wood and other, softer materials. The tool is not permanently mounted in one place, but is manoeuvred over the workpiece to be machined without a guide rail. Optionally, however, a router machine can also be fixed in a table holder. Thanks to two side handles, the device can be guided over the workpiece in a controlled and careful manner. If you prefer to work quickly or more roughly, you will also find models that have a pistol grip and can be operated with one hand.
How does a router machine work?
Router machines are powered either by a mains plug or a rechargeable battery. Depending on the purpose, different router heads are suitable: pointed, rounded, curved or angular heads that either cut straight lines or filigree curves into the material. Depending on the work you are doing, you can change the milling head. The cutter is moved slowly and carefully over the workpiece; the cutter head bores into the material and hollows it out according to its shape.
Intended use
Router machines are not only used in professional workshops, but also in private hobby rooms. Since the machines are available in different price ranges, even occasional do-it-yourselfers can use a router machine to process wood in their own homes without hesitation.
What is a router machine used for?
First and foremost, a router machine is suitable for working on wood. You can use the router to work on and profile edges, to create decorations with or without templates, and to cut tine joints, grooves or dowel holes. This means that you can not only rework and restore existing furniture, but also design new furniture from scratch. In addition, you can work on plastics and light metals with a router machine. All you have to do is attach an appropriate router head and adjust the speed to the material. For example, too high a speed can cause burn marks on sensitive materials.
Which router machine is suitable for whom?
Router machines are suitable for anyone who enjoys DIY and wants to be particularly creative. For occasional DIY enthusiasts and beginners, there are models for less than 100 euros that offer all standard functions and are best suited for occasional use. Advanced hobby DIYers should look around at models in the price range of 100 to 300 euros. Those who regularly do DIY and are looking for good quality will find what they are looking for here. High-quality workmanship ensures a long service life. Professional do-it-yourselfers and craftsmen should go for a model costing more than 300 euros. If you often mill as a hobby, you are also well advised in this price category. With particularly high-quality router machines, you can work very precisely so that mistakes are almost impossible.
Structure
A router machine has a simple design. On the underside of the cutter head, i.e. the housing, there is a base plate for placing the router on the workpiece. In the middle is the collet chuck, to which the replaceable router head is attached by means of a spindle lock. Two handles are mounted on the side – on some models only one pistol grip – as well as two plunging or lifting columns, thanks to which the tool can be moved from top to bottom.
Handle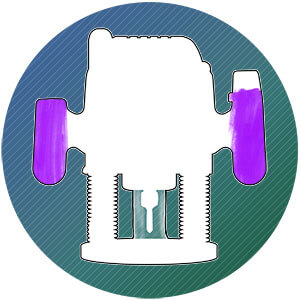 Most router machines are controlled by two handles, one on the left and one on the right of the machine. These are either in the form of a knob or ergonomically shaped. Some models have a pistol grip that can be operated with one hand. There is usually a button on the right handle to switch the unit on or off. The switch can therefore be easily reached with the thumb or index finger.
Base plate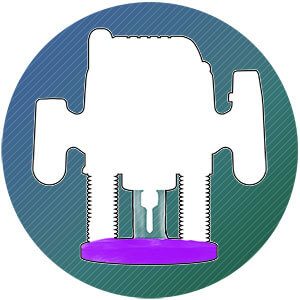 The base plate is attached to the lower end of the router machine, so the machine stands on this plate. Underneath the base plate there is usually a replaceable plastic plate, thanks to which the unit can be moved smoothly over the workpiece. The plate is connected to the motor of the router via the lateral columns. There are two holes in the base plate where accessories such as a guide rail can be mounted.
Spindle lock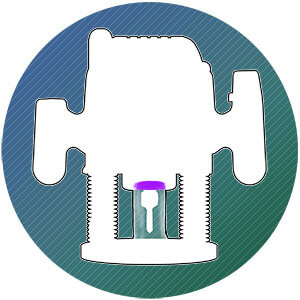 Press the spindle lock on the router to prevent it from turning when you loosen the collet nut with a spanner. You must loosen the nut to remove and replace the cutter head. Use the spindle lock to lock the router spindle so that you can loosen the nut.
Collet chuck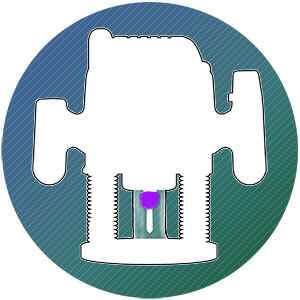 The collet connects the cutter head to the machine's motor. As the collet ensures the smooth running of the head, it should be replaced as soon as a defect becomes apparent. Oils and greases should not be used so that the milling head can be fixed as firmly as possible in the collet. Depending on the place of production, manufacturers specify the size of the collet either in millimetres or in inches.
Plunging or lifting columns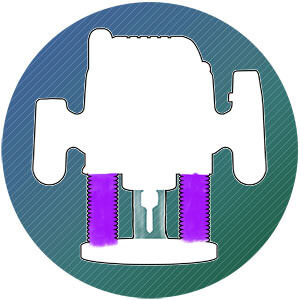 Plunging columns, also called lifting columns, are the connecting pieces between the housing, called the router basket, and the base plate of the router machine. The columns are not rigid, but movable thanks to a spring or damper mechanism. In this way, you can move the router to the desired point with the router head raised and lower the head onto the workpiece there. To ensure good functionality, the columns should be greased regularly.
What should be considered when buying a router machine?
When buying a router machine, you should pay particular attention to the power and the adjustment options. These two factors are decisive for the result. For example, the depth settings and the collet chuck should meet your expectations. The shape of the handle and a light weight contribute to the easy handling of the router machine. Certain additional functions, such as a soft start, and extras, such as a rip fence and a guide rail, make DIY particularly easy, even for beginners.
Power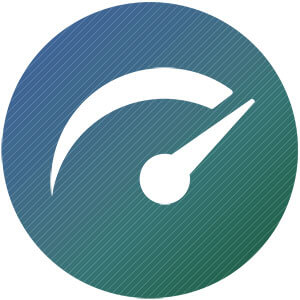 The power of router machines usually ranges between 700 and 1,700 watts. If you only use the router in manual mode, less than 1,000 watts is recommended so that you can still control it sufficiently. For a stationary router machine, more than 1,000 watts are advisable. A soft start ensures that the speed increases only gradually.
Depth settings
These settings enable precise work; they determine how far the router head should penetrate the workpiece and fix this value with a locking knob. At best, the milling depth can be adjusted in millimetre increments. With particularly high-quality devices, you can change the setting in 0.1-millimetre increments.
Collet chuck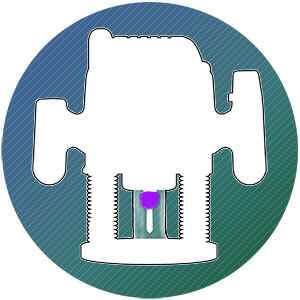 The size of the collet varies depending on the model. The most common dimensions are 6, 8 or 12 millimetres. Only in a few cases do manufacturers use a collet size of 4 or 10 millimetres. The most common size is 8 millimetres; most accessories are also designed for this size.
Weight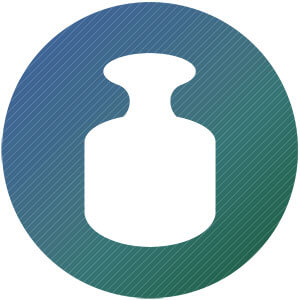 Router machines with a metal casing are heavier, but also more robust than models with a casing made of hardened plastic. Lightweight units are easier to handle but less durable than routers made of metal because of the constant vibrations. As a rule, router machines weigh between 1.5 and 4.5 kilograms.
Accessories and extras
The following features make using a router machine easier and are not standard equipment:
Rip fence: this tool is placed on the edge of a workpiece and is used when several grooves are to run at the same distance.
Guide rail: For very straight lines, the router is pulled along a rail. It can also be used in combination with a rip fence.
Router compass: This elongated template is fixed on one side so that the router machine can be moved in concentric circles. This allows you to mill uniform curves.
Anti-slip mat: A large rubber or vinyl pad is placed under the workpiece. This prevents it from slipping while you are working.
Stop ring: The ring sits either above or below the cutting edge and causes the router to penetrate only as deep as desired without having to use a stop.
Templates: Round and square templates help to mill a straight line or a fancy pattern.
Metres or inches, that is the question

If you buy a router machine in the United States of America, you should pay attention to how big the collet is. US manufacturers measure their collets in inches. The usual measurements are 1/4 inch, 3/8 inch and 1/2 inch; in the metric system this corresponds to approximately 6.35, 9.53 and 12.7 millimetres respectively. Since this does not correspond to the European standard measurements, the local milling heads are rarely compatible with US models.
Notes on the use of router machines
To achieve the best results, make sure that you use the correct router head when working on the workpiece and that you guide the router machine carefully and cautiously. There are various router heads, some of which are included in the scope of delivery of a router machine. Most heads, especially the more specialised models that are used less frequently, usually have to be purchased separately. Make sure that you always take certain safety precautions and use the machine properly, no matter which router head you use.
Router heads
Router machines are versatile. There is a suitable router head for every type of work. Various standard heads are included in the scope of delivery of the machines, while most have to be purchased separately.
Milling heads are available in two different material versions: high-speed steel and carbide. The high-speed steel is more suitable for softwood, as it heats up easily. In addition, the milling heads blunt more quickly, which is why they are usually cheaper. Nevertheless, you will achieve good overall results with a milling head made of high-speed steel. Heads made of carbide are usually more expensive, but more durable. With carbide milling heads you can also machine harder wood and plastics.
The most common router heads for router machines include the following:
Flush router: This router head is ideal for routing edges flush to produce clean transitions between edges.
Rebate cutter: This cutter head is used to produce rebates, which are mainly used for drawers.
Chamfer cutter: With this head you correct unsightly or sharp cut edges by milling an even chamfer, i.e. a bevelled surface.
Hollow core cutter: This head is used to create grooves with a semi-circular cross-section.
Groove cutter: These heads are most commonly used and are used to create grooves in workpieces.
Profile cutter: The cutter head is suitable for milling small ornaments in furniture and similar pieces of wood.
Tine cutter: The head is used for trapezoidal recesses and is also called a burr cutter.
More specialised router heads for router machines include the following:
Quarter round cutter: The quarter round cutter offers the possibility to mill a quartered round. It should only be used with a thrust ring.
V-groove cutter: This rather rarely used cutter head is needed to engrave workpieces or to mill lettering and motifs.
Insert milling cutter: This head can be used as a flush or slot milling cutter with a thrust ring. As soon as one side is too stressed, you can turn it.
Tips for working with router machines
For a precise routing result, it is advisable to rub candle wax or curd soap on the edges to be worked on beforehand so that there is less friction when routing. To ensure the longevity of your router machine, always keep an eye on the lifting columns. A lot of dust collects on the sides, which affects the functionality of the columns when the grease mixes with dirt. During the milling process, use the suction nozzle of the equipment to suck in the dust that accumulates directly. To do this, simply connect a hoover to the socket to ensure an extraction rate of almost 100 percent.
Safety measures
Router machines are devices that should only be used under certain safety precautions. Observe the following points to avoid any risk of injury:
Never take your hands off the machine during the work process.
Put on safety goggles to protect your eyes from dust and chips.
Wear hearing protection as milling machines can be noisy up to 110 decibels.
Fix the workpiece with screw clamps.
Connect a suction cup to the spigot to have a clear view of the surface.
In the case of heavy workpieces, put on safety shoes if necessary.