Self-cleaning oven purchasing advice: How to choose the right product
What You Need to Know
During pyrolysis, dirt is decomposed by high temperatures.
Temperatures of up to 500 degrees are generated inside the oven.
The process takes place without oxygen, so there is no fire.
Most pyrolysis ovens are built-in appliances.
The best pyrolysis ovens in comparison
Dirt to ash – cleaning by pyrolysis
When an oven is used, dirt is inevitably produced in the process. No matter whether you braise a roast for hours or just prepare a frozen pizza in it, after a certain time deposits will form in the cooking chamber of the appliance. Especially grease residues that have not been wiped away burn into the surfaces over time and are difficult to remove. The oven has to be cleaned by hand, an annoying and time-consuming affair. With a pyrolytic oven, on the other hand, all you need to do is press a button. As soon as the pyrolysis function is activated, the oven takes over the cleaning.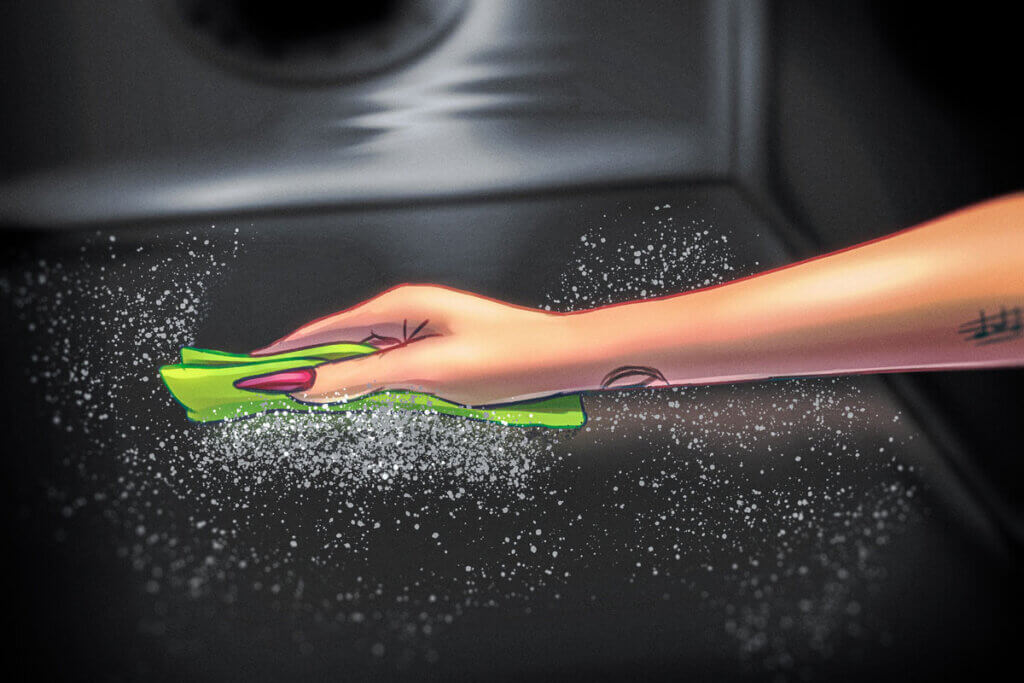 What exactly is pyrolysis?
The word pyrolysis is of ancient Greek origin and is composed of the terms pyr (fire) and lýsis (dissolution). However, fire does not occur during pyrolysis because the process takes place without oxygen. Instead, organic compounds are split or dissolved by heat. Pyrolysis processes have been known for a long time and are used in the production of charcoal, the coking of coal and in the chemical industry. What is new is the use of this process in ovens. Appliances with a pyrolysis function are called "self-cleaning". When the function is active, the very high temperatures of up to 500 degrees Celsius dissolve the residues into ash. Users only need to wipe out the cooking chamber briefly afterwards.
Who is a pyrolytic oven suitable for?
An oven that is used often gets dirty more quickly. This makes a pyrolytic oven a sensible purchase for anyone who uses their oven often and does not want to invest a lot of time in laborious cleaning. Such an appliance is particularly worthwhile if you use it to prepare greasy dishes such as roasts or chicken. However, if you tend to cook on the cooker and rarely turn on the oven, you can do without the pyrolysis function. Consider how often you use the oven to justify the higher cost of this feature.
What are the advantages of pyrolysis technology?
First and foremost, it saves time. Stubborn, burnt-on food residues no longer have to be soaked for hours and there is no need to wipe and scrub. After pyrolysis, only the ash is removed from the cooking chamber. In addition, aggressive chemical cleaners are no longer necessary. Consequently, no cleaning agent residues remain. If the function is used regularly, the unpleasant odours typical of burnt-on food residues do not develop.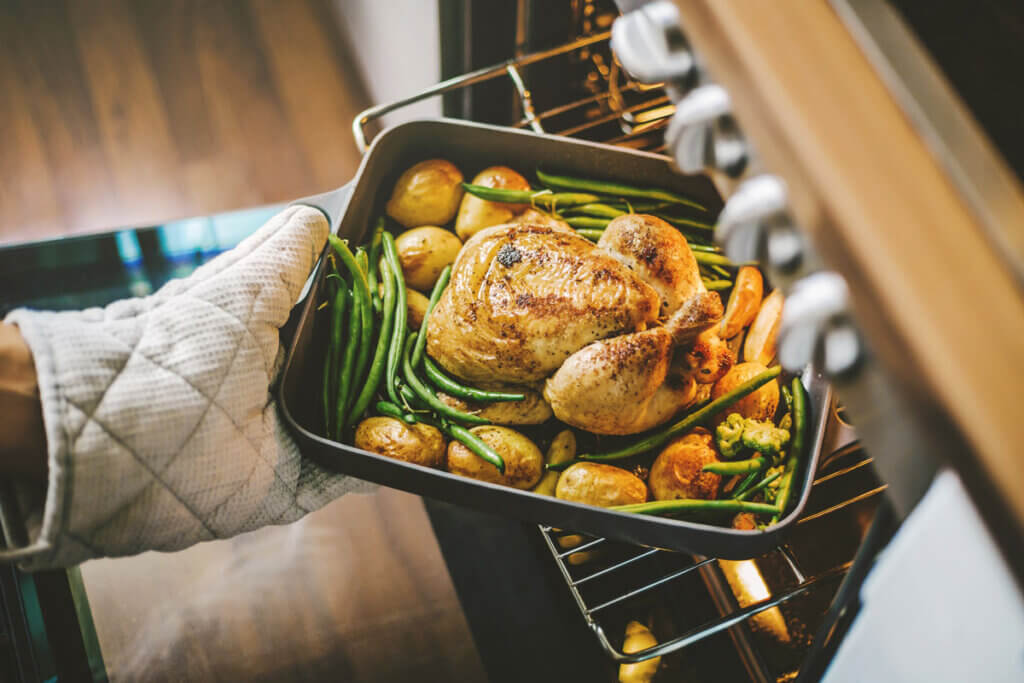 What are the disadvantages of pyrolysis?
A pyrolytic oven is more expensive than a comparable good appliance without this function. The high temperatures required for the process also have an impact on energy consumption. Heating up the oven can consume more than six kilowatt hours. Therefore, pay attention to the energy efficiency class. An appliance in the highest class pays off more in the long run and is more environmentally friendly. Another disadvantage of these ovens is that baking trays, racks and other accessories are often not suitable for pyrolysis. These must be removed before cleaning and, if necessary, cleaned individually. Some models also have individual parts such as slide-in rails, which are also not designed for pyrolysis and have to be dismantled. So if you want to spend as little time as possible cleaning the oven and accessories, you may have to buy new ovenware. Only pyrolysis-resistant, enamelled accessories can be cleaned as well.
Common assumptions about pyrolysis
Safety concerns are among the most common questions asked about pyrolysis. In particular, the high temperatures required for pyrolysis unsettle many users. Furthermore, buyers are interested in the energy consumption of the appliances and the costs incurred.
Pyrolysis is bad for the environment
To reach the necessary temperatures of up to 500 degrees Celsius, the oven has to heat for one to three hours, depending on the degree of soiling. If the level of contamination is high, one cleaning consumes as much energy as a 10-watt LED left on continuously for 25 days. If you get electricity from renewable sources, this high energy input is not harmful to the environment. In any case, you should pay attention to the energy efficiency class of the appliance. Apart from the high power consumption, however, pyrolysis has the advantage that no aggressive chemical cleaners are used.
Pyrolysis is dangerous
Many users will certainly feel a little queasy at the thought of leaving an oven running unattended at such high temperatures for several hours. However, there is no danger of someone opening the oven during this process, because as soon as the programme starts, the oven door locks automatically. On some models, however, the oven door can get very hot. Check with a specialist shop or online to find out which appliance solves this problem satisfactorily. The ovens also have a safety cut-out and a child safety lock, so that nothing can happen if used correctly.
Pyrolysis ovens are expensive
In fact, the practical technology comes at an extra cost, ranging from 250 to 800 euros, depending on the oven model. When heating up, the additional energy costs become noticeable. About one to two euros are due for this each time. However, these costs are negligible, because with average use, self-cleaning by pyrolysis is only necessary five or six times a year. Cleaning by hand also has its price, especially if expensive special agents are used.
Do not use any cleaning agents at all in a pyrolytic oven

By choosing a pyrolytic oven, you are committing yourself to this type of cleaning. Do not pre-clean the oven with cleaning agents. If any residues of the cleaning agent are heated during the subsequent pyrolysis process, harmful fumes will be produced.
There are hardly any accessories for pyrolytic ovens
You don't have to buy special dishes, but only enamelled cookware can be cleaned during pyrolysis in the oven. All other trays, grids and rails should be removed. Non-stick coated dishes must never be left in the oven. The coating will otherwise be destroyed and toxic gases will be produced. Non-enamelled accessories must therefore be cleaned by hand. If you already have enamelled cookware or are buying new, the second big advantage of the pyrolytic oven comes into play: the accessories no longer have to be cleaned by hand either. All major manufacturers of kitchen appliances offer cookware that can be cleaned in the oven during pyrolysis.
Pyrolysis creates unpleasant odours
When food residues are heated at high temperatures, odours can develop. Some users report that although the oven is clean, the kitchen smells of burnt food and smoke after the process. This can happen when larger food scraps are decomposed by the pyrolysis process. Before use, make sure that no coarse residues remain in the cooking chamber. Many manufacturers address the problem of odours with particularly good insulation. Ultimately, the great advantage of a pyrolytic oven is that the oven is really clean after the self-cleaning process. Unlike conventional ovens, there is no dirt that continues to burn in with each baking process and causes unpleasant odours.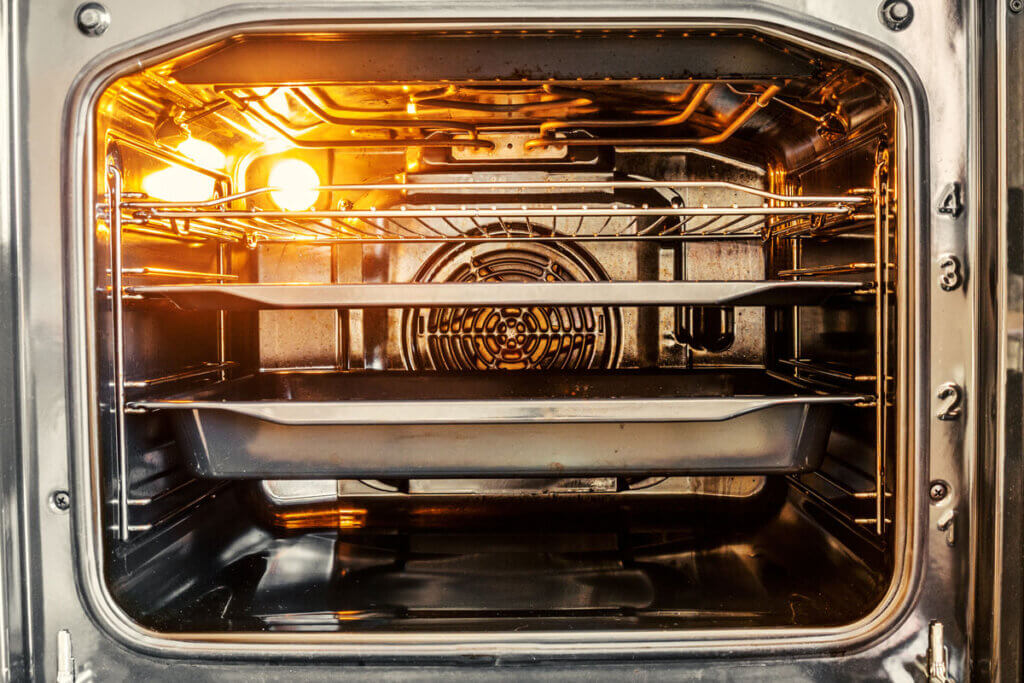 What to look for when buying a pyrolytic oven
Three factors play a role in choosing an oven: the space available, the size of your household and your cooking habits.
Designs
Note that most models are built-in appliances. They are integrated into a cooker cabinet. If you are redecorating your kitchen anyway, this option is best for you. Freestanding models, in most cases stove/oven combinations, can be placed more flexibly in the kitchen. It is always a good idea to measure the kitchen sufficiently before buying, so that the oven can be installed without any problems.
Modern ovens have good insulation and often also side cooling fans that prevent adjacent kitchen furniture or appliances from getting too hot. Nevertheless, a pyrolytic oven in particular should not be placed next to a refrigerator or freezer, because the heat increases the energy demand of the refrigeration unit.
Caution when connecting the oven

For safety reasons, a pyrolytic oven should only be connected by a professional, at a cost of 35 to 50 euros. This way you are on the safe side – also financially. If damage is caused by an oven that you have connected yourself, the insurance will not pay.
Functions
Various functions make it easier to use the oven and extend its range of applications. Before buying, consider which function is important to you personally.
Automatic function
With this function, the oven automatically sets the heating mode, temperature and cooking time. Users only have to tell the appliance what they want to bake or cook in the oven. The dish is selected from a list. Depending on the model, it is possible to go into even more detail with the specifications. For example, the weight of the food can be specified. This function is interesting for cooking beginners, time savers and all those who simply do not like to cook.
Quick heat-up
Many dishes should first be put into a preheated oven. The quick heat-up is a boost function and shortens the time the oven has to preheat. As soon as the correct temperature is reached, the appliance switches to the heating mode you have selected. Thanks to the booster, this optimum temperature is reached shortly after the oven is switched on. This saves you time during preparation.
Child safety lock
The pyrolysis function in particular should not be turned on by careless children's hands. Accidental activation results in high, unnecessary energy consumption. In addition, the hot oven door can pose a danger to children. In an oven with a childproof lock, the buttons can be locked. The control panel can then neither be operated intentionally nor unintentionally. This also prevents you from accidentally changing the settings yourself, for example when wiping the control panel clean. All pyrolytic ovens are secured with an automatic lock so that the oven door cannot be opened during the process.
Timer programme
The timer function allows you to set the start and end of the baking or cooking process. The counting down clock can be seen on the integrated display. In addition, an automatic switch-off function is recommended so that the oven always switches off after a certain time if no one activates the control panel.
Heating modes
The number of possible operating modes differs from appliance to appliance. The right heating mode has a great influence on how well a dish turns out.
Circulating air and hot air
With this function, the hot air is distributed in the cooking chamber by a fan at the back of the appliance. This allows the heat to reach all levels quickly, which makes it possible to heat several trays. This setting is good for dishes that need to stay in the oven for a long time, such as lasagne or roulades.
Top and bottom heat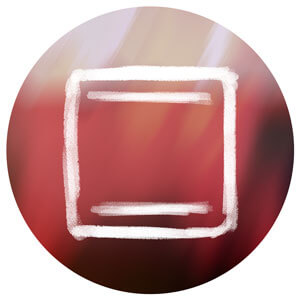 Two heating elements heat the oven from both the bottom and the top. This way, the heat reaches all sides of the dish. This function is versatile and is suitable for baking cakes and biscuits, but also for baking rolls or pizza.
Separate upper and lower heat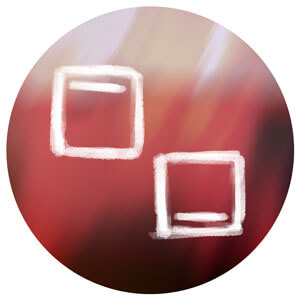 Here, heating is either from above or from below. Heating from above is particularly suitable for gratins and casseroles. Heating the underside is particularly useful for preparing cakes and pies.
Grill function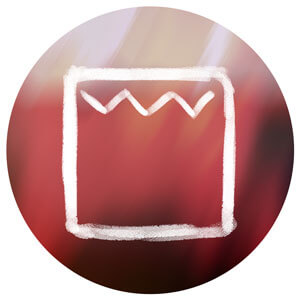 This setting heats a heating element in the upper part of the oven, which acts much like a grill. It is useful when you want to brown, bake or grill food. The grill function is particularly suitable for steaks, casseroles and vegetables.
Steam cooking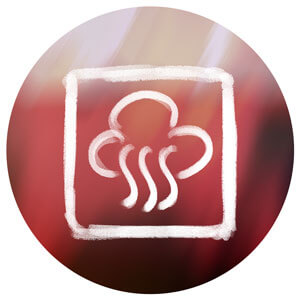 Steam cooking
Here food is cooked by evaporating hot water in the oven. This makes bread or chips crispy on the outside and soft on the inside. Moreover, thanks to the gentle preparation, flavours and vitamins are preserved. The function is also ideal for fish.
Control panel
The control panel on built-in appliances is located above the door. There are usually two rotary controls for selecting the programme and setting the temperature. Many modern ovens have a touch display on which the settings and functions can be conveniently selected by hand. Some ovens are Wi-Fi enabled and can be controlled via an app. Thanks to this technology, you'll never have to worry about accidentally leaving the oven on again.
Capacity
The size of the oven cavity is a very important factor when choosing an oven. Which volume is the right one depends on the size of your household and how elaborate your cooking is. For example, if you often use a large casserole, you will need a lot of space in the oven. However, a large oven can only fit in a kitchen that has enough space for it. Larger ovens use more energy but have a larger capacity, so you may need to use them for less time than a small oven, depending on the situation.
| | | |
| --- | --- | --- |
| Capacity | Height | Widhtr |
| Small (27 to 35 litres) | 38 bis 45 centimetres | 59 centimetres |
| Standard (54 litres) | 60 centimetres | 59 centimetres |
| Large (60 to 79 litres) | 60 centimetres | 59 centimetres |
The usual sizes of ovens
A large-capacity oven is usually no larger in external dimensions than a standard oven. The larger capacity is achieved by a different arrangement of the heating elements and the control technology.
Interior equipment
As with all ovens, the elements in the interior of a model with pyrolysis differ. Standard elements are baking trays, a rack, a roasting tray or a fat pan. With additional accessories, the cooking space can be used even better. Additional equipment elements are slide-in shelves, telescopic pull-outs, hanging racks, grids or even a baking trolley.
When buying a new oven, make sure that it is equipped with the practical telescopic pull-outs. Baking trays or grids that rest on the movable rails can be easily pulled out and pushed back in again. This is not only more convenient, but above all prevents a tray from tipping over when it is pulled out. Telescopic pull-outs are available as full or partial pull-outs. Depending on the equipment, you can pull out all or half of the tray from the oven.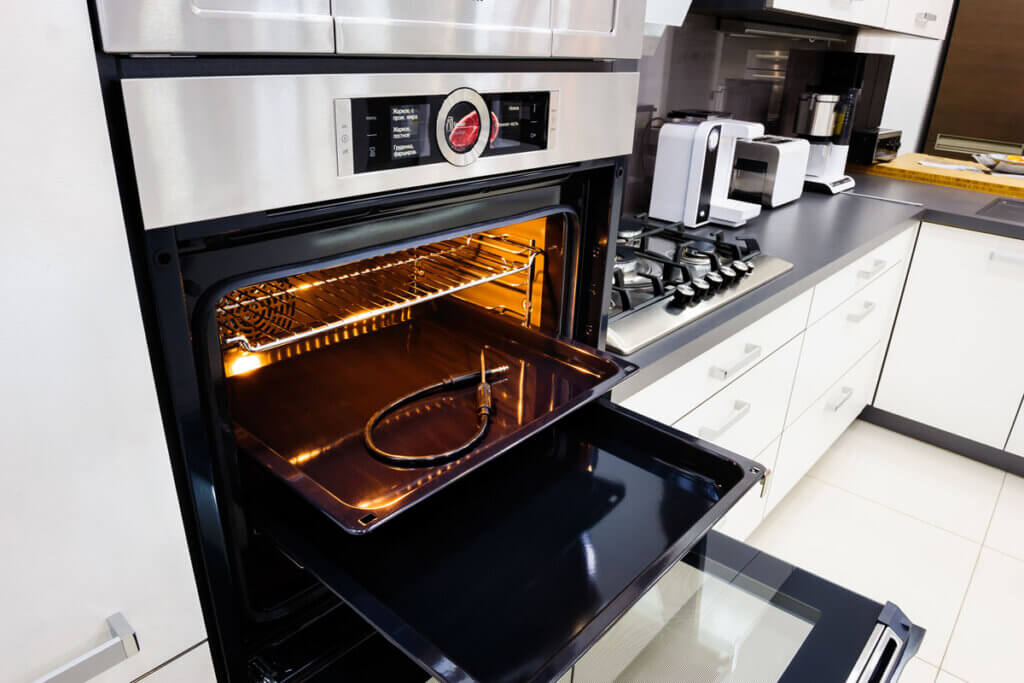 With a so-called baking trolley, the door is pulled out of the oven together with the rack and baking tray, which are mounted in holders on the inside of the door. The principle is similar to that of a drawer and is particularly ergonomic.
Energy efficiency class
The energy efficiency class indicates the power consumption of an appliance. Although there are classes A, B, C and D, you are unlikely to find an oven with a C or D label in the shops. Even ovens with the lowest power consumption A+++ are relatively rare. Most appliances are offered in the A or A+ classes. Remember that A appliances use up to 30 per cent more electricity than A+ appliances.
Which manufacturers offer pyrolytic ovens?
All well-known manufacturers of kitchen appliances offer ovens with self-cleaning functions. It is not always clear from the product names which type of cleaning an appliance has. Pyrolytic ovens from Siemens are called activeClean. At Bosch, Series 6 and 8 appliances have pyrolysis. At Miele, the EP Active and BP ranges are equipped with pyrolysis. The manufacturer also sells accessories under the name PyroFit.
How much does a pyrolytic oven cost?
You will need to budget at least 200 euros for a new oven; cheaper models are hard to find in the shops. Pragmatists who are not looking for an appliance with special functions will certainly find what they are looking for in the medium price segment of 500 to 700 euros. However, hardly any models in this price range are equipped with the pyrolysis function. Ovens with the practical self-cleaning function are available from around 800 euros.
Alternatives to pyrolysis
If you are sceptical about pyrolysis, but definitely don't want to continue cleaning your oven by hand, it is worth taking a look at other self-cleaning functions and cleaning aids:
Hydrolysis
Cleaning with steam is available in various versions. In most cases, the oven base is moistened with a mixture of water and washing-up liquid and the cleaning function is activated. Alternatively, you place an ovenproof container with the same mixture in the cooking chamber. Some models have a bottom tray into which you can put the water. Check the instructions for use to find out which steps you need to follow.
Catalysis
Ovens with a catalysis function have a special internal ceramic coating. In most models, only the back is coated, but there are also appliances that are completely ceramic. The ceramic surface has coarse pores and therefore absorbs grease splashes that evaporate during the baking process due to the heat. Self-cleaning therefore takes place automatically during baking. Normal operating temperatures of around 200 degrees Celsius are sufficient for this. However, the ceramic wears out over time and catalysis is less thorough than pyrolysis.
Tips for use
Pyrolysis cleans the oven without your intervention. Nevertheless, you need to make a few preparations before activating the cleaning function. Pay attention to the following steps:
Before each use, remove loose food residues in the cooking chamber and on the accessories.
Be sure to remove all non-stick trays and moulds from the oven.
Only enamelled accessories can remain in the oven.
Remove the water tank from an oven with a steam function.
Check the seal so that no heat escapes from the oven.
Ventilate well during cleaning as fumes are produced which irritate the mucous membranes.
Keep children and pets out of the room.
Do not touch the oven door and remove flammable objects such as cloths from the handle.
How often should pyrolysis be performed?
Pyrolysis should be carried out about four to six times a year if the oven is used on average. How often cleaning is actually necessary depends on your cooking habits. If the oven is used daily, it will become dirtier and need to be cleaned more often. Remember that each use of the pyrolysis function involves high energy costs.