Electric folding bike purchasing advice: how to choose the right product
What you need to know
Electric folding bicycles have electric motors and a mechanism that allows them to fold up.
Electric bikes are divided into three categories: pedelecs, speed pedelecs and e-bikes.
Small-sized city bikes as well as mountain bikes are available as foldable variants.
Above all, the range of the battery and the power of the motor are important features to consider when choosing a suitable electric bike.
With the folding mechanism, the bike can quickly be stored in a space-saving way.
Relief for cyclists
As their name suggests, folding electric bicycles have two decisive advantages over conventional bicycles: they are foldable and have an electric motor. The electric motor helps you ride faster and climb hills more easily. The folding mechanism ensures that the bike takes up little space, for example, when transporting it by bus or train or when it is stowed in the trunk of a vehicle.
Electric folding bikes are available in different versions. You can choose from practical and compact city bikes for shorter trips, as well as touring bikes that are suitable for longer distances and off-road use.
Saved extra costs

Usually, folded bikes count as hand luggage on public transport, so you can save the extra cost of a bike ticket.
Different types of electric bikes
First of all, you need to know what type of electric bike is best for you. The term e-bike is often used as a generic term for all bikes with motors, but very few bikes called e-bikes are actually e-bikes. Infact, pedelec bikes are far more common. These differ from e-bikes both in terms of performance and legal category, and are also the best-selling types of electric bikes.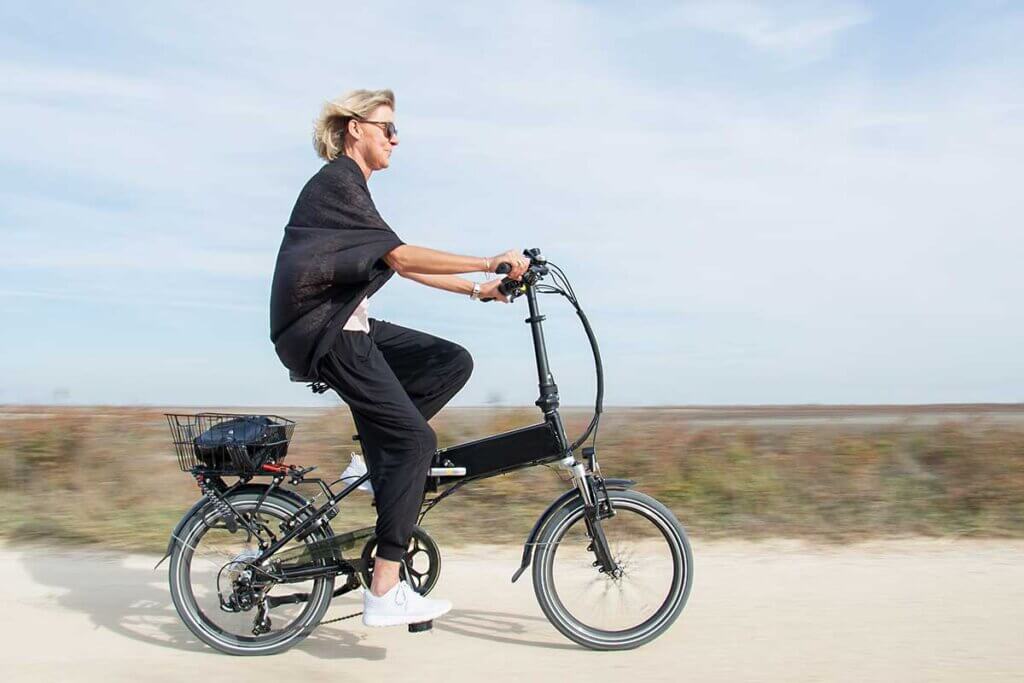 Pedelecs
The electric motor in a pedelec assists you as you pedal, making it easier to move forward. As soon as you start pedalling, the motor helps you to get going. This is particularly useful when starting off or climbing hills. The faster the bike gets, the more the support from the motor decreases. At a speed of 16 to 20 mph (25 to 32 kmph), it switches off completely. Usually, the same legal regulations apply to pedelecs as to conventional bicycles.
Speed pedelec
In bikes known as S-pedelecs, the motor supports the rider up to a speed of 28 mph (45 kmph). Depending on which country you live in this can change the legal category of the bike. In some countries, speed pedelecs are considered motor vehicles, for which a separate licence plate is required. In some parts of the USA, riders need an M1 or M2 driver's license, which also applies to mopeds or scooters, for example. In the UK, riders need to have passed a CBT course or have category AM or P on their existing drivers licence. In addition to compulsory helmets, there is typically also a ban on riding on cycle paths: S-pedelecs can only be used in road traffic. Please check with your local authority regarding corresponding regulations.
E-bike
The e-bike is, in a sense, a hybrid of the two aforementioned variants. The electric motor propels the bicycle without any additional muscle power up to a speed of 16 miles per hour. That's why, it can legally be considered a moped which, like S-pedelecs, can make an insurance plate and a helmet mandatory. A special driving licence is usually not required. However, there are also e-bikes that reach 45 kilometres per hour. The same rules apply to them as to speed pedelecs, so they also require a driving licence.
Optional assistance

As a rule, you can decide for yourself whether you want to use the motor's assistance (power-on-demand). You can easily switch off the drive for particularly short distances or if you want to save the battery on a tour because there are more difficult stretches ahead. In such a case, however, please note that you will have to use more muscle power to operate an electric bicycle, as they are considerably heavier than conventional bicycles.
Which type is suitable for you?
Before choosing a model, you need to make sure that it meets your requirements. If you want to use the bike primarily for everyday use and short distances, you should focus on other details compared to a bike for longer tours. Range and battery capacity is an important component. Also pay attention to whether the bike can be adjusted to your height. Very tall people often have to make concessions in terms of comfort on compact city bikes for longer distances.
Weight
Weight is particularly important if you have to carry you bicycle frequently, for example to your home or office. Some models can be carried over the shoulder with a strap when folded. Some manufacturers even offer special transport bags for their bikes. You should expect any bike to weigh at least 44 lb (20 kg), although there are some that are less heavy. These lighter models usually have aluminum frames.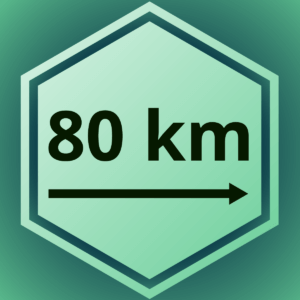 Range
The maximum distance that any bike's electric motor can assist you depends on the battery capacity. The more ampere hours the battery has on a full charge, the further you can travel. As a rough guideline, you can assume that eight to ten ampere hours will be needed for a range of 30 miles (50km). However, this is influenced by a number of factors: the number of times you stop and start, how steep the route is, and what your tire pressure is like.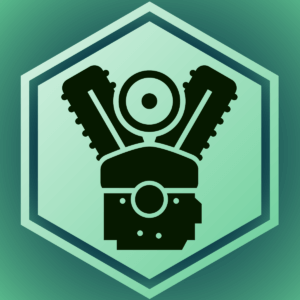 Motor
The motor drives the rear wheel. Both city bikes and mountain bikes usually have a 250 watt motor. You will need a particularly powerful motor if you want to ride off-road or cover distances with steep inclines. Hub motors are common. They are installed on the rear axle and are dirt resistant and waterproof. Compared to cheaper front motors, they provide good stability when riding and high traction on wet surfaces, but are very expensive to remove and maintain.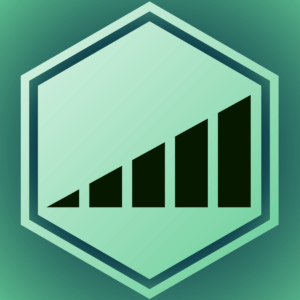 Assistance
In addition to gears, which most electric folding bicycles have, many models also allow you to change how much power you want from the motor. Some bikes offer three, others up to seven different power levels. For example, you can set it so that the motor only switches on when you're starting off and if you're going up a steep hill, but not during regular travel. This can save battery power.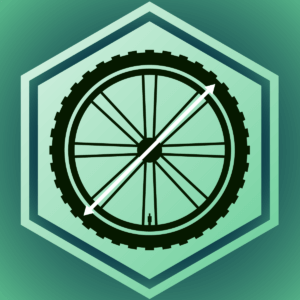 Wheel diameter
Electric folding bicycles come in lots of different shapes and sizes. One of the primary differences between models is wheel size. City bikes are usually equipped with small wheels with a diameter between 16 and 22 inches. This makes them manoeuvrable in city traffic and keeps the dimensions compact when folded. Trekking or mountain bikes for adults have tires with a diameter of 26 or 28 inches. When folded, they are generally larger than city runabouts, but can be easily stowed in the trunk of your vehicle, or in a roof box, for example.
Note the maximum load

Smaller city bikes in particular are often not as resilient as mountain bikes, for example. Most of them have a maximum load capacity of 220 or 265 lb (100 or 120 kg). If you are heavier or ride with a lot of luggage, you should look for a more robust model. Exceeding the weight limit can affect the performance of the motor.
Quality is crucial
Just as when purchasing a conventional bicycle , you should pay special attention to the quality of certain components on electric bikes. For example, you should not only keep an eye on how far you can get with a complete charge of your bike battery, but also how long it takes to fully charge the battery. However, it is not only the electronic components such as a long-lasting battery or a powerful motor that are necessary for long-term riding pleasure. Above all, pay attention to brakes that are smooth to operate and grip reliably. Especially at higher speeds, which you can reach more quickly with an electric folding bike, good braking is essential.
Gear shifting is also an important feature on a bicycle. If you don't want to always rely on the electric motor or your battery level is low, multiple gears help you to better manage different terrains and gradients. This is why many folding electric bikes are equipped with a multi-stage gear system – seven or eight gears are quite common. Keep in mind that derailleur gears are exposed and are therefore usually more prone to damage. On the other hand, they are often relatively easy to repair, even by amateurs. Hub gears are firmly installed in the rear wheel and are somewhat heavier than derailleur gears. They are a little more sluggish, but also cheaper.
For a carefree ride, you will also want a comfortable saddle. Many models are equipped with a gel lining that is soft and provides comfortable padding when riding on uneven surfaces. In addition, the seat should be equipped with good suspension to compensate for bumpy roads.
Independent light

Like any other bicycle, folding electric bicycles also need equipment that is approved for traffic according to local road traffic regulations. Among other things, they must have a front and a rear light. In this context, note whether the current for the light is fed from the battery. Otherwise you could suddenly find yourself in the dark if the battery is empty. E-bikes with a dynamo will always light up, no matter what the battery level is.
The folding mechanism
One of the most important details of the electric folding bike is the mechanism with which the bike can be folded. This is located directly on the frame, so that the bicycle can be folded more or less in half. This mechanism has a safety lever so that you cannot accidentally activate it while riding.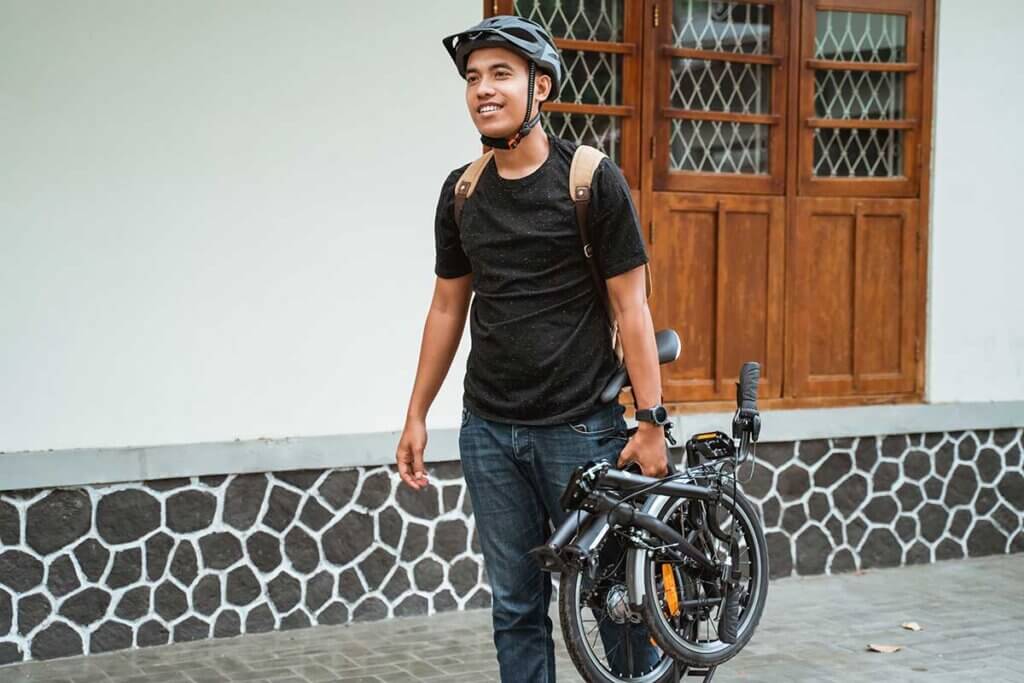 Many of these bikes can be folded into a handy format in just a few easy steps. Once you have practised a few times, you will be able to fold your bike in less than half a minute. Alongside a central folding mechanism, a lot of bikes will have foldable handlebars and pedals. You can loosen the seat post with a lever handle in order to push it down smoothly.
Foldable mountain bikes often aren't more than 3 feet (1m) long when folded, city mikes are usually even less.
---
Image 1: © buinus / stock.adobe.com | Images 2-6: © FinalCheck | Image 7: © Odua Images / stock.adobe.com