Internet radio purchasing advice: how to choose the right product
What You Need to Know
Internet radios provide you with music wherever there is a stable Internet connection.
Almost 30,000 radio stations from all over the world are available to you.
The variety of stations gives you access to a wide range of music genres and languages.
In addition to the basic functions, many Internet radios offer extras such as an alarm clock or a Bluetooth interface.
Accessories such as a remote control or a repeater increase the convenience.
Radio use in Germany
Radio is a popular mass medium in Germany. Many users listen to music programmes, spoken word contributions on certain topics or broadcasts of events such as the German Football League. In addition, radio is perfect as a companion medium for other activities: Unlike television, listening to the radio is also possible on the go and during other tasks. For example, many people enjoy listening to the radio while cooking, eating, sunbathing in the garden, cycling and especially driving. While the importance of linear television, i.e. live programming, is steadily declining, users continue to remain loyal to the radio.
How many people listen to the radio in Germany?
A survey by the statistics portal Statista from 2019 shows that 36.51 million German citizens listen to the radio every day, as well as 12.57 million almost every day. Another 10.53 million said they tune in from time to time; 5.47 million said they rarely use the medium. Only 5.52 million never or almost never listen to radio programmes. Radio thus remains the most used music medium in Germany.
At first glance, this seems a little strange, since there are many media alternatives to listening to the radio: linear television, media libraries, streaming providers like Netflix or Amazon Prime and the internet. But it's the last point that makes it interesting: with its sheer endless variety of websites and media content, the internet is not just competition for radio, but instead modernises and expands the medium of radio. Internet radios differ from classic radio models and DAB+ devices in that they do not receive radio waves broadcast from transmitter masts, but require an Internet connection via LAN or WLAN. This results in the following advantages:
Very large selection of radio stations
No broadcasting limits of classical radio stations, but worldwide reception Huge variety of music and reports as well as languages
Constant reception quality, i.e. no noise or crackling due to weather conditions or leaving the reception area
Free reception of all radio stations
Future-proof, because even the repeatedly discussed switch-off of the proven FM broadcasting technology would have no consequences.
What characterises an Internet radio?
The term internet radio is used to describe two different things: On the one hand, it refers to radio stations that broadcast their programmes either exclusively or additionally via the Internet. On the other hand, the term also refers to the end devices with which reception of these broadcasts is possible. If the device is an internet radio, it is sometimes also referred to as web radio or WLAN radio. In our comparison, we refer exclusively to the receiving devices.
Internet radios make you forget the disadvantages of the outdated analogue radio technology, enable clear, noise-free reception and convince with a huge programme selection regardless of where you are. But what are the technical requirements for radio reception via the internet? And how exactly does internet radio differ from other types of reception such as DAB+ and FM?
Reception via the Internet
Reception of radio stations via the Internet is the transmission path that gives Internet radio its name. It requires an Internet connection, ideally a DSL flat rate. The use of mobile data in a mobile phone tariff is also possible: firstly, however, the connection speeds are often too low for interference-free reception and secondly, these are not usually flat-rate tariffs. After the contractually agreed data volume has been used up, the internet speed is then throttled to such an extent that radio reception is no longer possible.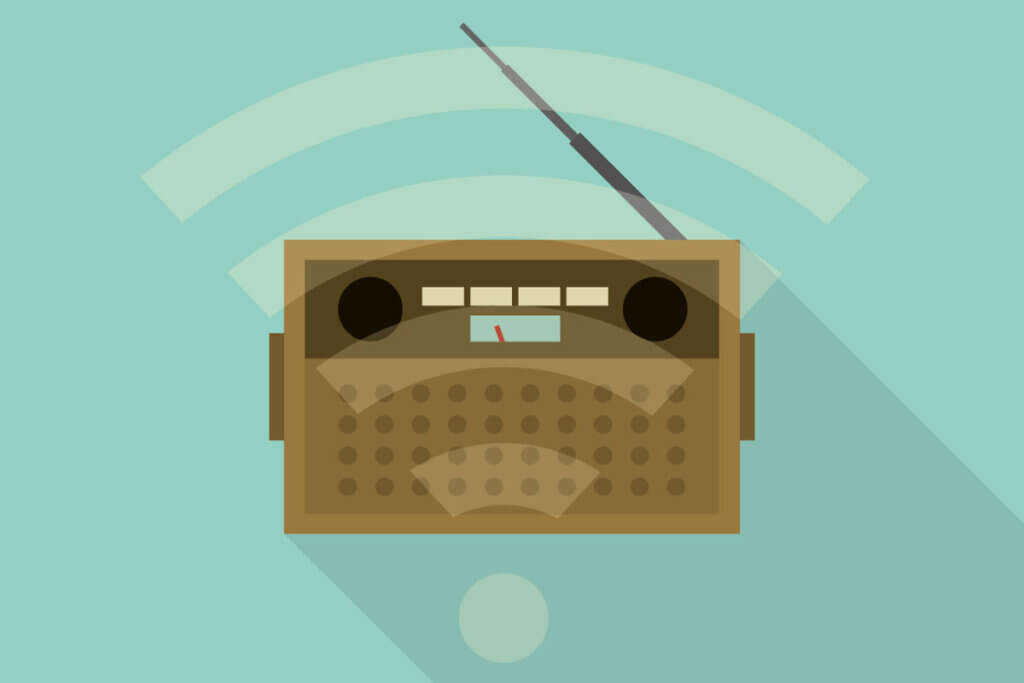 You connect the Internet radio to the router via LAN or WLAN. Other reception paths such as FM or DAB+ can be available in addition, but do not have to be. Compact devices with rechargeable batteries can be used flexibly and taken from room to room. Stationary, mains-operated models, on the other hand, are ideal if you have high demands on sound quality. Internet radios in the form of hi-fi modules for installation in the stereo system are also available.
Any radio station, no matter how small, that has a sufficiently fast and stable internet connection can make its programme available on the internet. It doesn't matter if you are a lover of music that is not very mainstream, if you want to continue listening to the station you discovered on holiday at home, or if you plan to learn a new language or improve your feeling for the language by listening to a foreign station: All this is possible.
These stations can be received from any PC, laptop, smartphone or tablet. The prerequisite is a stable Internet connection. However, it is necessary to manually call up a website or use an app to start playing a web radio. With a stand-alone internet radio receiver, use is less complicated: you can save the stations to programme positions and then call them up or change them with just a few entries, as with a classic radio. There is no need to search for stations. Another advantage is that the technology is future-proof because updates are constantly available via the Internet and there will be no switch-off, as is sometimes planned with FM technology.
Unlike FM or DAB+, a one-to-one connection must be established from the server of the radio station to each receiver. While this makes little difference to listeners, for broadcasters it means that the cost of transmission depends on the number of receivers. For terrestrial broadcasters, on the other hand, the costs are constant whether 100 or 100,000 people tune in. The number of listeners is theoretically limited by the bandwidth and transmission is more expensive than broadcasting radio signals.
Pro points
Huge variety of stations
Very good sound quality
Future-proof
Analogue reception via FM
Analogue transmission via ultra-short wave (VHF) is the classic way of broadcasting radio. Since the beginning of the 20th century, analogue radio has worked as follows: Switched on and tuned to a suitable frequency in the ultra-short wave range (VHF) between 87.5 and 108.0 megahertz (MHz), users hear music and spoken word contributions with a changing sound quality. These signals are broadcast from very high transmitter masts distributed at many locations in Germany. However, the range is limited, so you usually cannot receive a station from Bavaria on the North Sea. The transmission technique is sometimes known as frequency modulation (FM).
exempted old radio from the 60s
Reception quality also depends on weather conditions, the distance from the transmitter masts and the terrain in which you are located. For example, noise can occur when you move away from the reception area of a transmitter. Mountain and valley locations can also affect the reception quality of analogue terrestrial signals.
A positive aspect of FM technology is that the radiated signals can be received by an unlimited number of devices. It therefore does not matter how many listeners tune in to the current programme.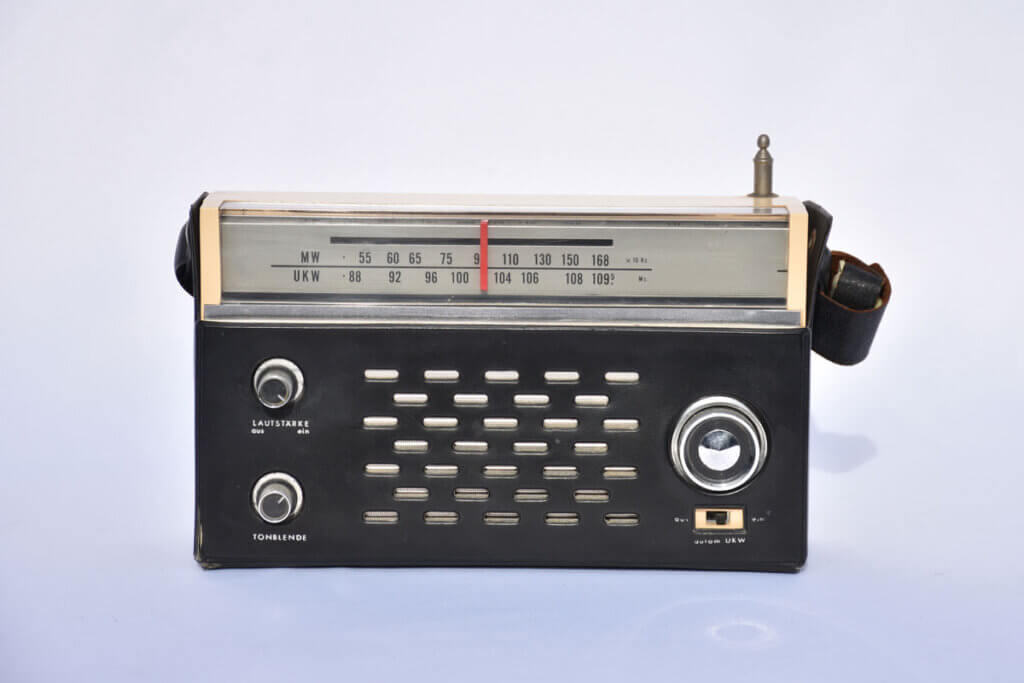 It is true that there have already been several discussions about switching off this transmission path. However, on the one hand, the user numbers in Germany are still very high: a lot of radio is still listened to via FM both in one's own four walls and especially when driving. On the other hand, the digital radio standard DAB+ has not yet been able to establish itself in Germany. A switch-off of the analogue transmission standard in the short to medium term is therefore unlikely.
Pro points
Unlimited number of receivers can be used simultaneously
Drawbacks
Lower reception quality
Regionally limited choice of stations
Long-term switch-off possible
Digital reception via DAB+
The abbreviation DAB+ stands for "Digital Audio Broadcasting", which indicates that it is a digital broadcasting channel using aerials. The transmission is therefore comparable to FM, but using a new. digital technology. The plus makes the difference to the first generation, DAB, which has already been switched off, clear. Radios that only have FM or DAB receivers cannot process DAB+ signals.
However, there are some models that can be upgraded to the new standard via firmware update. DAB+ devices are often marketed as "digital radios". Therefore, always pay attention to the transmission standards when making a purchase decision.
Danger of confusion: digital radio designation
Sometimes both radios with DAB+ reception and radios with DAB+ reception only are called digital radios.
Also with this technology, as with FM broadcasting and in contrast to internet radio, the number of listeners who tune in to a station via DAB+ is irrelevant. DAB+ was developed to enable better and constant reception quality. In addition, the intention is to make radio programmes available nationwide which otherwise can only be received regionally via FM to a limited extent. Examples of bandwagons in the introduction are, for example, the private radio stations Radio BOB! and sunshine live.
Has the DAB+ reception channel become established in the meantime?
The station selection for DAB+ is still regionally limited. In addition, many users are frustrated by the fact that the signal used for this technology is comparatively weak compared to FM. This leads to reception problems indoors: uninterrupted reception is often only possible near a window. Another shortcoming is that the advertised high sound quality can only be achieved if several stations do not have to share the available bandwidth, which stands in the way of a wide variety of programmes.
Technical range

The value indicates what percentage of German households or people could receive a radio station via the respective technology if they wanted to.
These problems explain why the technology has not yet been able to establish itself nationwide. According to Stiftung Warentest, DAB+ only had a technical reach of 16 per cent in 2018, which puts the standard far behind FM reception at 93 per cent.
In order to increase penetration, the German government has decided that all car radios put on the market from the end of 2020, as well as FM radios that can display additional information via the "Radio Data System" (RDS), must also contain a DAB+ module.
Pro points
Partially better sound than with other types of reception
Unlimited number of receivers possible at the same time
Drawbacks
Low market penetration
Variety of stations varies from region to region
Reception problems in closed rooms
Buying criteria
When buying an Internet radio, there are a few criteria to consider. We have summarised the most important information for you, for example, on performance, operation and sound quality.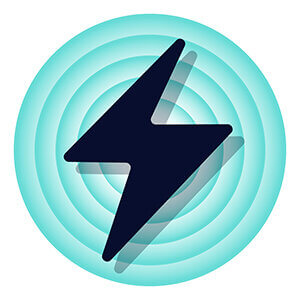 Power
The power of a radio, given in watts, is one of the most important purchase criteria. The so-called Root-Mean-Square method makes it possible to determine the power. Here, the entire acoustic frequency range is tested according to a standardised procedure. However, this information does not allow any direct conclusions to be drawn about the sound quality: for example, it is not possible to distinguish between mono and stereo sound.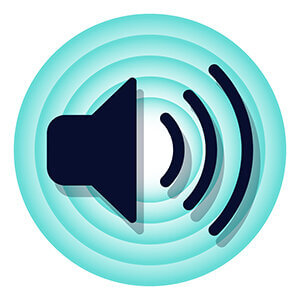 Volume
The volume, on the other hand, allows direct conclusions to be drawn about the performance. As the power increases, so does the volume, expressed in decibels (dB). Only with a powerful model can you turn up the volume control all the way without suffering a loss of quality. However, you should also adapt the power to your living situation and think about your neighbours.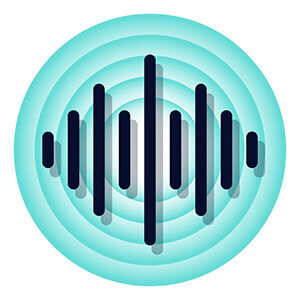 Sound quality
In terms of sound quality, you will have to make concessions with some units. Compact models often do not come close to the sound quality of a hi-fi system. However, this is not the decisive criterion for many people. Rather, what counts for users are space savings, a modern design and a good price-performance ratio. The quality also depends on the station being streamed. A bit rate of 128 kilobits per second (kbit/s) is considered the minimum value to achieve the playback quality of a CD.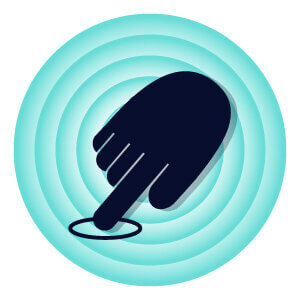 Operation and Display
You can operate the unit, for example, by using pushbuttons to search for stations that are shown on the unit's display. In some cases, you can place your favourite stations on station buttons, as on a car radio, to reach them more quickly. Alternatively, touch screens are built in, which you can use to programme and select stations by pressing or gesturing with your finger.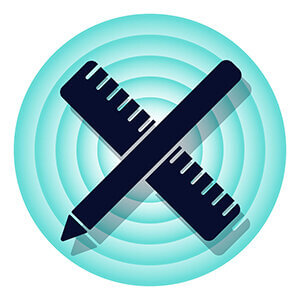 Workmanship, size and design
For many users, high-quality workmanship and an attractive design are important. A high-quality appearance with perfect gap dimensions and a haptically excellent operating experience without rattling keys contribute to satisfaction. However, the design perception is very subjective: while some users prefer a modern and fresh appearance, others like vintage designs based on old tube radios. Most models are designed for stand-alone use. A few variants, on the other hand, are intended for integration into a hi-fi stereo system and have correspondingly different dimensions.
Interfaces and connections
Generally speaking, the more connections, the better. The presence of many different interfaces makes you flexible in the use of the Internet radio. We list the most important connections below.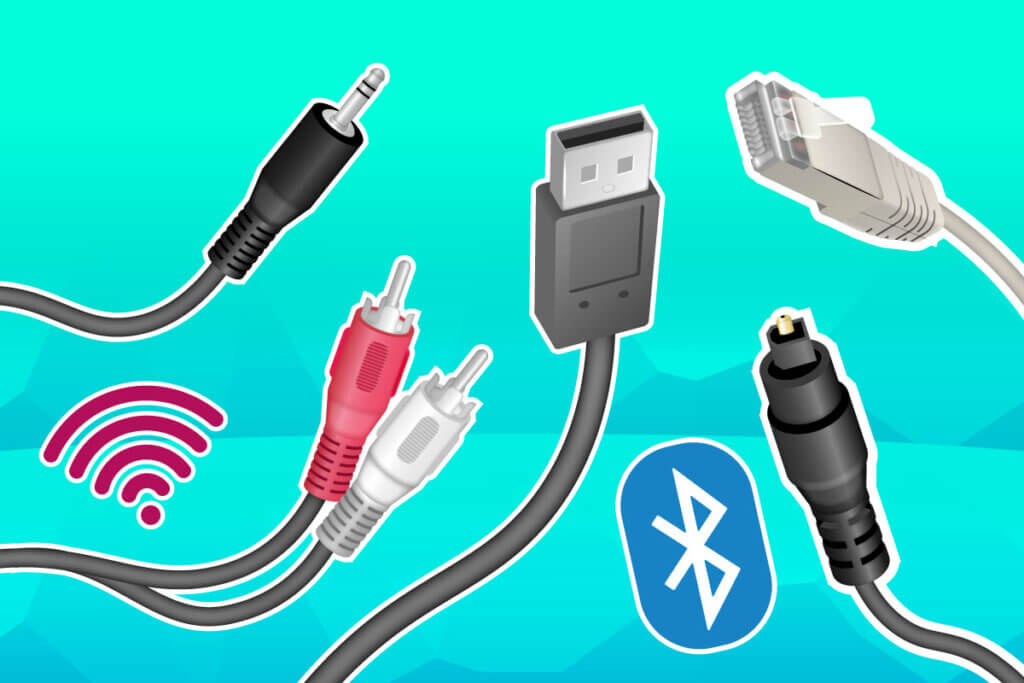 LAN: If the radio is always in the same place and within range of the router, we recommend connecting the device to the Internet via cable. This eliminates potential interference in the radio connection. However, many compact models do without this interface and make do with WLAN.
WLAN: This interface is also part of the basic equipment. With WLAN, you are flexible with regard to the installation location. If it is missing, you have no choice but to connect the radio permanently to the Internet via LAN cable. However, this makes the device hardly portable. Moreover, in this case it cannot be operated in several rooms like a compact FM radio.
USB interface: This allows you to connect smartphones, USB sticks, external hard disks or other electronic devices to your Internet radio, thus turning it into an MP3 player with which you can play your favourite music.
3.5-millimetre jack: The 3.5-millimetre jack is an interface for connecting wired headphones – handy if you want to enjoy music loudly without straining your neighbours' nerves.
Bluetooth: Bluetooth is the modern variant when it comes to connecting headphones, and wireless ones at that. You can also connect external speakers that have this wireless technology for an even richer sound. Furthermore, with Bluetooth it is possible to stream music from your smartphone.
AUX: AUX stands for auxiliary. This tried and tested interface, usually in cinch format, enables the analogue connection of music players of various types. This could be a cassette deck or a record player, for example. In this way, you can retrieve music treasures long thought lost and play them back on your modern Internet radio. Some manufacturers also refer to such an interface as a "line-in".
TOSLINK: This is an optical sound input that enables the highest sound quality. Users can recognise this connection by the red LEDs. It is mainly found in the high-priced hi-fi sector. You may know it from connecting a TV to a soundbar. The interface is not a must, but it is a nice extra.
Reception types
Finally, you should take a look at the available reception paths. Essential is the reception path Internet, not infrequently FM and DAB+ are added.
Comfort and additional functions
If you are still undecided when looking for a suitable Internet radio model, you can make your purchase decision dependent on comfort functions, such as operability by means of a remote control or app, as well as other additional functions.
Are remote controls or apps useful?
Many manufacturers have suitable solutions in their repertoire for convenient operation. For example, a remote control is often included in the scope of delivery, which you can use to change stations, adjust the volume and make other settings from your sofa. If your Internet radio supports remote control via an app, install the corresponding software on your smartphone or tablet. You can then search for new stations, for example, without having to access the control panel of the radio. As a rule, the iOS and Android operating systems are supported.
Is it possible to integrate music streaming services?
Some models offer the option of receiving music streaming services such as Amazon Music, Spotify, Napster, Tidal or Deezer directly via the device. This allows you to choose from a huge database of music titles or even podcasts and play them legally. In some cases, the use of these services is free of charge. The breadth of the music selection and whether you have to endure advertising between the individual playbacks often depends on whether you opt for a paid tariff.
CD player
As modern and practical as music enjoyment via stream and MP3 files is: many music lovers want to fall back on their CD collection, which they have put together with much love. This quickly brings back fond memories, for example of a past holiday. Therefore, it would be practical if your Internet radio could read and play CDs without additional hardware. Some models from the German manufacturer sonoro, such as ELITE, LOUNGE and PRESTIGE, have this function on board.
Sleep timer and alarm clock
Do you like listening to the radio to fall asleep? Then the sleep timer function is just right for you. Select a time period of 30, 60 or 90 minutes, for example, after which the radio automatically switches off. This way, you can fall asleep to your favourite music or an audio book, but you won't be woken up in the middle of the night by a radio that is still blaring.
Conversely, it is extremely practical if the Internet radio has an alarm clock function. This way, you can wake up in the morning with your favourite music or radio station and start the day in a good mood.
Sound quality
Ideally, the Internet radio itself already has a convincing sound. Are you dissatisfied with the sound quality after a purchase or are you already planning to expand the sound by adding additional speakers or integrating a stereo system? Then you have the following options:
Use headphones
In many cases, using headphones will improve the sound quality. Here you can choose between in-ear and on-ear models. This way, you can enjoy music late into the night without incurring the resentment of your neighbours. The use of classic wired headphones is possible, for example, when working at a desk, but you cannot achieve comprehensive freedom of movement with this solution.
This is where more modern wireless versions come in: thanks to Bluetooth technology, you can move around the house flexibly without having to forego the musical pleasure in your ears.
Connection with stereo system or loudspeakers
If suitable interfaces are available, you can connect your Internet radio to an existing stereo system via analogue or optical cable and benefit from the sound advantages of the hi-fi tuner. Connecting an active, i.e. power-supplied, loudspeaker can also improve the sound.
Alternatively, modern Bluetooth boxes and newer hi-fi systems offer the option of connecting devices such as internet radios wirelessly. Depending on the Bluetooth range, this makes you more flexible and saves you the hassle of wiring through rooms and walls.
Multiroom function
The Multiroom function allows you to enjoy music throughout your home. Connect a Multiroom-enabled Internet radio to your existing hi-fi system or active speakers to stream music synchronously to different rooms over the network. So you can listen to your favourite station wherever you are. Even across several floors, in the garage or garden shed. Many DIGITRADIO models from the German manufacturer TechniSat are capable of this technology. In this way, you can integrate your existing hi-fi system, for example, into the Internet age with all its possibilities.
Well-known brands

TechniSat | Silvercrest | Hama | Bose | Teufel | Philips | Medion | Logitech | Roberts | LG | Western Digital | sonoro
---
Image 1: © Daniel Berkmann / stock.adobe.com | Image 2: © TRFilm / stock.adobe.com | Images 3-8: © FinalCheck