Mobile phone for elderly purchasing advice: how to choose the right product
What You Need to Know
With their large control keys and simplified functions, senior citizens' mobile phones are specially designed to meet the needs of older people.
The easy handling of the senior mobile phones ensures that even inexperienced users can quickly find their way around.
Thanks to the emergency call button with stored emergency contacts, seniors are prepared for any emergency.
Particularly long battery runtimes ensure permanent availability.

Mobile phones, smartphones and apps for senior citizens
Sooner or later it hits everyone: Sight, hearing and fine motor skills deteriorate. This can be remedied by mobile phones for senior citizens, which combine the latest technology with ease of use and make telephoning and texting comfortable. In addition, apps for seniors reduce the complexity of the applications. In the meantime, there are even smartphones for seniors on the market. While users with senior citizens' mobile phones can only send SMS or MMS, make calls and use the emergency call function, senior citizens' smartphones also provide internet access, which simplifies surfing, writing e-mails and other internet functions while on the move or travelling. Smart models also have the advantage of a customisable user interface.
Age is no protection against being online

Studies show that digital mobility is important in old age. Seniors appreciate digitalisation above all because it makes coping with everyday life easier and enables a certain degree of comfort. Seniors keep active contact with the environment via the internet. The network provides timetables and makes travelling easy. The bottom line is that the Internet can contribute to the well-being of "silver surfers" and simplify everyday life.
The senior mobile phone is intended to compensate for age-related limitations. High-resolution displays, fast processors and powerful cameras are usually not included in the equipment. More important than high-tech are the stability of the housing, a long battery life and, above all, an emergency call function so that help can still be called in the event of a fall or accident. Some models are even equipped with a charging station so that older people do not have to plug in the charging cable first. The volume can also usually be set higher than regular mobile phones allow.
Elderly, disabled or otherwise restricted people should always carry a phone with them in case of emergency. After all, when going down to the basement or leaving the house, emergency situations can arise in which help must be called for as quickly as possible. Mobile phones for seniors should be particularly easy and safe to use so that they can still be used in emergency situations. For this reason, they have large displays and function keys, some of which are even illuminated or have an acoustic signal, as well as age-appropriate user interfaces. These and other advantages are listed again in the following overview:
Pro points
Easy to operate
Emergency button for quick help
Larger, partly illuminated buttons
Speed dialling function for the most important contacts
Partly equipped with table charging station
Also suitable for children and people with disabilities
Less expensive than smartphones
Drawbacks
Mostly no internet
No app download
Usually no camera
What a mobile phone for seniors must be able to do
According to a survey by the Federal Statistical Office, 50 per cent of the over-65 generation surfs the Internet every day. Mobile phones for senior citizens are specially designed to meet the needs of this age group. As a highly simplified mobile phone, however, it can also be used by children, people with disabilities or in cases of temporary illness. Their range of functions always remains operable even with limited motor skills or sensory perception.
Although mobile phones and smartphones for seniors have been on the market for several years, technology, design and apps still show some potential. For example, mobile phones for seniors can become even simpler and safer. The most important requirements for mobile phones for seniors include simple operation, larger buttons or a larger display, robust workmanship, emergency call and speed dial buttons, an ICE or security function and the longest possible battery life.
Robustness and ease of use
Simplified senior mobile phones with extra-large displays can accommodate larger keys, symbols and menus in large letters. There are also senior smartphones on the market with a flip-up keyboard that folds over the touchscreen. Some smartphones even come with a stylus for touch screens, as finger pressure operation can cause problems in old age.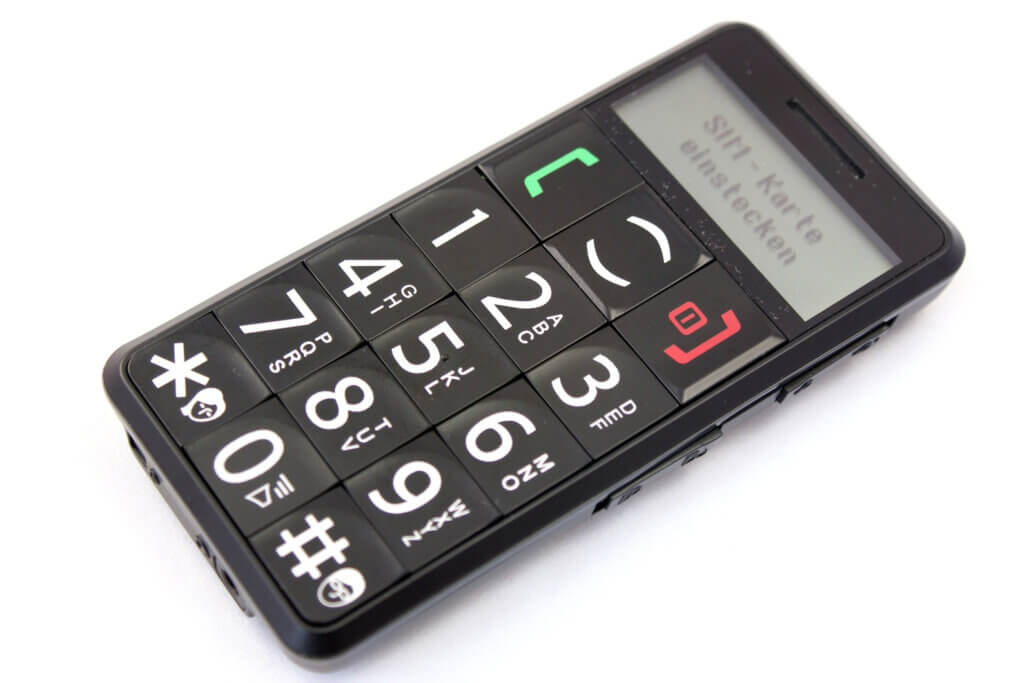 Another criterion that a mobile phone for seniors must fulfil is shock resistance. The mobile phone should be prepared for all eventualities of old age. After all, things will fall down more often or the mobile phone will have to withstand falls from the owner. In these cases, it is important that it remains functional. Additional protection can be achieved with sturdy mobile phone cases.
Sophisticated emergency call function
The emergency call button on the senior citizen's mobile phone attempts to call a stored contact or send him or her an SMS or voice message. After pressing the emergency button, the senior citizens' mobile phone calls a list of emergency numbers one after the other until someone is reached.
However, if the mailbox answers, the emergency call function breaks down on some models. To get around this shortcoming, the called party must press a certain key on some models to confirm acceptance of the call. If the key is not pressed, the emergency call function tries to reach the next contact. However, not all models have resolution strategies for the emergency call function. In such a case, at best no emergency number is stored where a mailbox can pick up the call.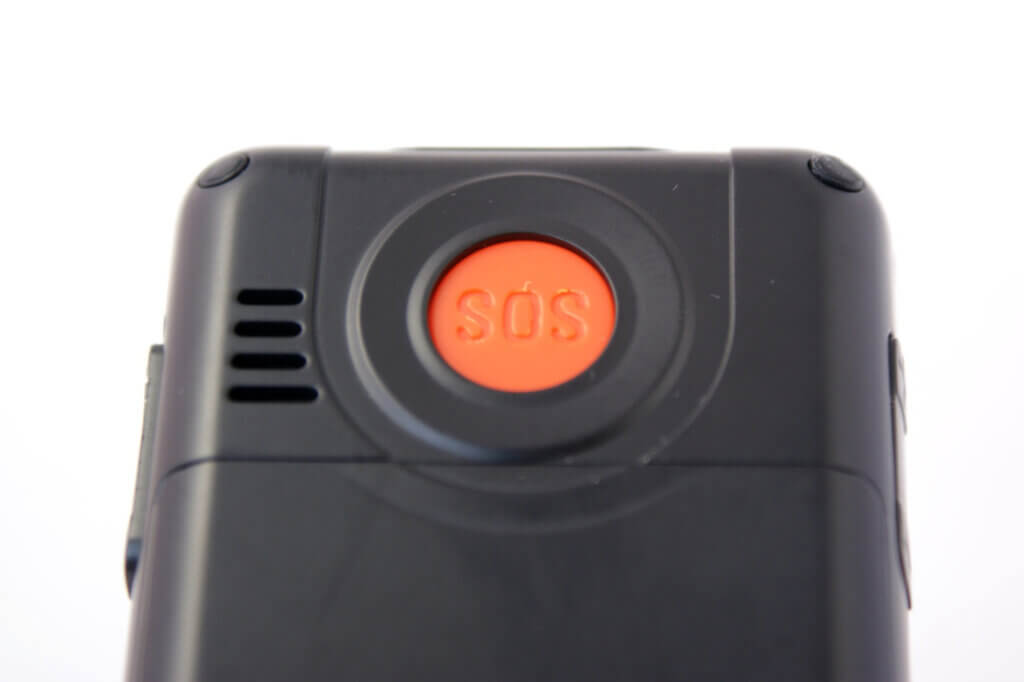 These are the most important decision criteria for the emergency function:
The emergency button is located on the back of the device.
Emergency calls can still be cancelled if they were made by mistake.
It should be possible to store three to five emergency numbers.
Ideally, the stored emergency contacts are called automatically.
At the same time, an emergency text message should be sent.
ICE function for medical data
The ICE is a memory in the senior citizen's mobile phone in which comprehensive information about the mobile phone owner is stored. With the ICE function, medicines, allergies, intolerances, contact details of relatives and medical histories can be stored. In emergencies, the important data can be quickly retrieved by helpers via the patient's ICE function. It is important that the data is updated regularly.
2G, GSM or dual-band?
Inexpensive mobile phones for senior citizens are usually devices with 2G technology. This means that only basic functions are available to users. However, low-cost telecommunication technologies do not always work in the holiday country. If you are travelling abroad with a mobile phone for seniors, you should choose a GSM or dual-band mobile phone. A dual-SIM mobile phone can also be advantageous for seniors when travelling abroad, so that they can use the home SIM card and the foreign SIM card without the hassle of switching.
Hearing aid support
Many mobile phones for seniors can be used by people with impaired hearing. However, it is advisable to test the compatibility with your own hearing aid before buying. In addition to using the hands-free system, hearing aids can sometimes also be connected to the senior citizens' mobile phone via Bluetooth.
Analogue versus digital

While the use of an analogue hearing aid can cause annoying noise, digital hearing aids do not cause such difficulties. Nowadays, most hearing aids are digital versions.
How much does a mobile phone for seniors cost?
A very basic Ü60 mobile phone costs about 20 to 40 euros. Senior smartphones, on the other hand, are in a different price range, costing between 150 and 250 euros. A mobile phone contract makes less sense in most cases, as seniors usually stay in their own homes, where a landline is usually installed. The use of a prepaid card is therefore the more recommendable option.
Alternatively, old mobile phones can be converted into a mobile phone for seniors or a smartphone for seniors using a free launcher app. However, it is important to ensure that the phone has a powerful battery that allows it to remain switched on for at least 24 hours.
Senior apps for conventional smartphones
If you buy a regular smartphone, you can adapt it to your own needs with apps for seniors. Special "senior launcher" for Android operating systems replace the normal mobile phone control by creating a new interface that at least meets the demands of seniors. However, interested parties should always consider whether the smartphone can actually replace a very basic senior citizen's mobile phone in an emergency.
Launcher apps for individual customisation
With regular Android smartphones, the user interface can be customised almost at will. A launcher app replaces the pre-installed user interface with a different one. Users choose an interface that best suits their needs. Many launcher apps are free of charge, which makes them an alternative especially for small budgets.
For easier handling of the smartphone, the Simple Launcher simplifies the interface. Important functions such as contacts or chats are placed in clear tiles. An emergency call function is also integrated. The free app is easy to configure and is free of advertising. Simple Mode has a similar structure, but is even simpler. Important applications, contacts and some system settings can be arranged in large tiles on several screens.
However, the launcher apps can also produce errors. For example, sometimes an unnecessary amount of data is sent or security risks are overlooked, while other launcher providers remove functions and reduce the smartphone's range of functions to a simple mobile phone. Samsung already offers an integrated solution on all delivered smartphones: the alternative interface "Simple Mode" available as standard can also facilitate access for older users.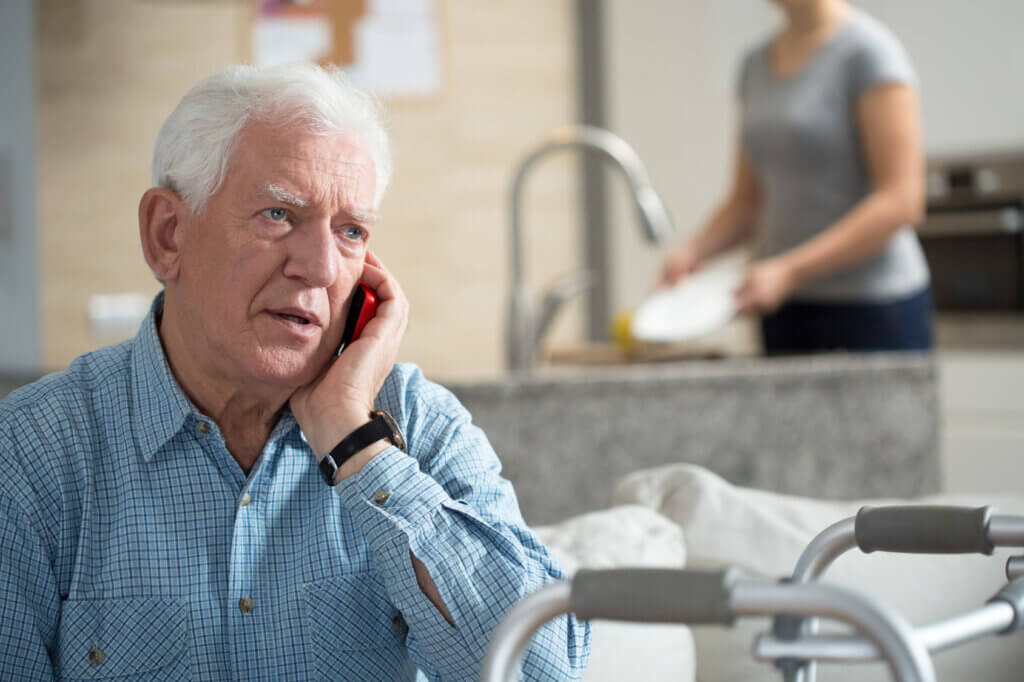 In the case of senior launchers, the following aspects should also be taken into account:
Although the everyday operation of the smartphone is simplified, that of the standard apps is not. The launcher cannot change their font size or function display. However, Android offers a basic function by default to increase the size of the system font. This is sometimes also possible in individual apps such as WhatsApp.
The unlock function of the smartphone can become a problem if it is difficult to use the fingerprint sensors or code entries. However, this display lock can be deactivated.
Emergency app with GPS function
GPS BodyGuard becomes the main centre for emergency calls on the smartphone. The free app can automatically send the current position and a call for help to a stored contact when the off button is pressed several times. In addition, the usual emergency numbers are stored. Additional triggers for emergency calls can be set up. The app is also equipped with fall detection.
Emporia for Android Smartphones
The Upper Austrian manufacturer Emporia developed an app to make smartphones more comfortable and easier to use. The Mach dein Handy einfach (Make your phone simple) app is intended to make it easier not only for senior citizens, but also for digital newcomers under the age of 65. Emporia puts a simplified interface on the smartphone: large, high-contrast fonts, clear colours and self-explanatory symbols make the smartphone display clear.
For the clarity of the display, the app resorts to design language as well as large icons and control surfaces. The three main pages are structured into a home screen, a personal screen and an app screen. The most important apps are arranged right on the home screen: Camera, Photos, Phone, WhatsApp, SMS and Word. Other central settings, such as mobile data, the alarm clock or the WLAN connection can also be controlled via the Emporia app. All notifications are displayed collectively in the Info Centre. In addition, the app makes it impossible to move or even delete apps by mistake.
Built-in emergency mode
An emergency mode is built into every smartphone as standard. With the Samsung Galaxy, for example, an emergency call is made by pressing the power button three times. Some mobile phones already show emergency information on the lock screen. If a number is stored, the call can be made all the more quickly.