Language translator purchasing advice: how to choose the right product
What You Need to Know
Language translators for school or university should definitely include common dictionaries to provide an appropriate vocabulary.
If you like to travel a lot, it is best to choose a language translator that is compact and battery-operated so that you can remain independent of a power socket.
For children, language translators with functions such as a vocabulary trainer and word learning games are ideal for memorising new vocabulary.
Users who often have to translate longer texts are well advised to use a scanner pen, as this eliminates the need to type in sentences.
If you not only want to translate words, but also know how to pronounce them, you should use a language translator with voice output.
Communication and understanding
Everyone who likes to travel knows the moments when a local tries to explain something with his hands and feet because the mutual understanding of the language has quickly reached its limits. A common language is the prerequisite for verbal communication. Barriers therefore quickly arise when different cultural groups meet. This is not only true for the spoken language; there are also regional differences in sign language. However, since universal communication is needed in a world that is increasingly networked, so-called language translators – practical, compact devices that are used in such situations – can help. Language computers are, on the one hand, electronic dictionaries and translators and, on the other hand, classic PCs that enable mute people to communicate with others.
This broad definition results in a wide range of uses for language translators. They translate individual words or entire texts into the respective target language and thus help users to learn a particular language or to communicate better when travelling or in a business environment. Some models also offer learning aids and vocabulary trainers, making language translators equally interesting for adults and children.
The advantage over smartphone apps is that many models also work offline and can therefore be used even in remote areas without incurring network usage fees. For children who do not yet have their own smartphone, a language translator can be a helpful support in English, German or French lessons. In addition, there are some devices that have a voice output so that the correct pronunciation can also be practised. High-quality devices even offer the possibility of training for official language certificates such as the TOEFL test.
Learning languages through play

Many children find it difficult to learn a language at school. Language learning computers with special functions such as vocabulary trainers and word learning games can be a very good support. In some models, the memory can be expanded using SD cards so that the translators can be used for several school years without having to delete previous data.
How do language translators work?
Language translators come in a variety of designs. However, the basic mode of operation is similar for all models: First, the word or sentence to be translated is entered into the device. Speech is entered either manually via a keyboard or via a scanner pen, with which you can scan words or entire texts and transmit them directly to the device. The entered text is then translated into the desired language and, depending on how it works, displayed as text or delivered via a voice output. The advantage of voice output is that the correct pronunciation is also provided directly. To learn a language, there are tools with integrated vocabulary trainers or even games, which make learning vocabulary particularly easy – not only for children.
What are the advantages of language translators?
In the meantime, there is a whole range of possibilities for translating parts of texts flexibly and quickly into different languages. They range from conventional dictionaries and encyclopaedias to apps and voice assistants such as Alexa or Siri to special websites and online applications such as Google Translate, LEO or Linguee. Language translators differ from all the above examples in that they often do not require an internet connection, but deliver results much faster than conventional dictionary searches. In addition, the devices are much smaller and handier than dictionaries and encyclopaedias. The additional function of voice output helps with correct pronunciation.
Which language translator models are available?
Language translators can be distinguished in particular in terms of the voice input of the text parts to be translated. On the one hand, there is the possibility of entering words or whole sentences manually via a keyboard, and on the other hand, there are models with special scanner pens, with the help of which the text parts are read in for translation. In addition to manual input and the scanner pen, there are also models that offer acoustic speech recognition. Most of these devices also have a voice output, so that they make it much easier to communicate with locals, for example. Make sure that the translated texts have been recorded by native speakers to ensure authentic pronunciation.
Language translator with manual input
With manual speech input, words or sentences are typed in using a small, integrated keyboard. While some models have the keyboard under the display, more modern devices already have a touch display. Due to the very compact size of the language translators, the keys are correspondingly small, which can be a hurdle especially for physically impaired or elderly people. In addition, the words to be translated must be spelled correctly – which may cause problems for users with spelling difficulties.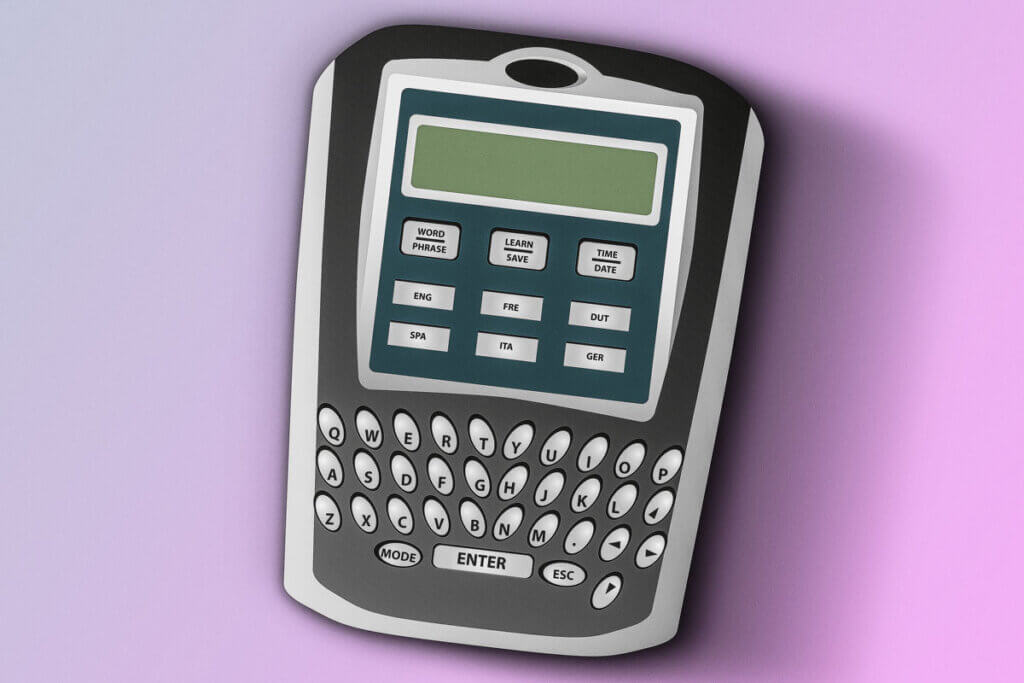 This can be remedied by special models with a word recognition programme. For mute people, a language translator with manual input is optimal if it has acoustic speech output, as this makes it easier for them to communicate with other people. There are also models that are specially built for people with amyotrophic lateral sclerosis, or ALS for short, and work by eye control.
Pro points
Easier to remember words by typing them in manually
Models with voice output
Special models for ALS sufferers
Can be used for all text sources
Drawbacks
Difficult handling due to small keys
Typing of longer texts very time-consuming
Correct spelling is required
Language translator with scanner pen
Scanner pens work with a special word recognition system; if they are held over the words, the pen scans them and translates them into the desired target language. The great advantage is the quick translation of longer texts and the ease of use, which is particularly beneficial to people with disabilities. However, a scanner pen quickly reaches its limits with handwritten notes, posters, signs and certain fonts. In addition, the words must be within scanning range.
Pro points
Particularly fast translation of longer texts
Easy to use
Drawbacks
Words must be within scanning range
Does not recognise all fonts and handwritten notes
What should you look for when buying a language translator?
Whether you are travelling, learning a language, studying or going to school: depending on what you want to use the translator for, other criteria are relevant to you. In addition to the most important functions, you should pay particular attention to the vocabulary included, the size and the operation of the device.
Functions
The functions depend entirely on the purpose of the language translator. Some of the most important and mostly basic functions include the following:
Speech output
Translators with speech output are particularly useful for users who do not know phonetic spelling but still want to know how certain words or phrases are pronounced. Dumb people also benefit from this feature, as it makes it easier for them to communicate with others. If subtleties in pronunciation are important to you, you should make sure that the voice prompts have been recorded by native speakers. Computer-generated announcements are not recommended, as they often distort the pronunciation.
Speech recognition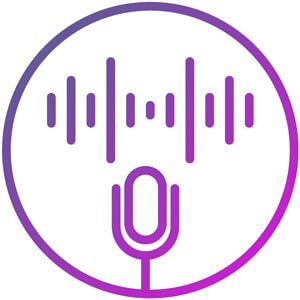 Some models work with speech recognition. This allows you to train your pronunciation. In addition, the devices are particularly easy to use because you do not have to type or otherwise use your hands. As soon as you speak into the device, it displays the words you have said – at least if the pronunciation is understandable.
Quick keyword search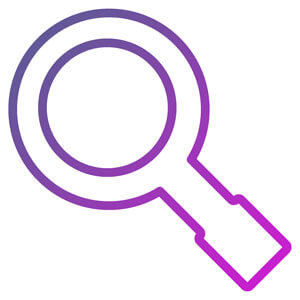 When typing manually, many models offer a quick keyword search that suggests words as soon as they are typed, similar to autocorrect. This means you don't have to type in the whole word, but can select the desired word from a list of suggestions. In this way, you save time and effort, especially on devices with a keyboard and without speech recognition.
Sentence examples and phrases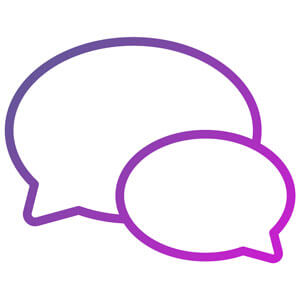 Especially for users who want to learn a language or have to write a text in a foreign language, a translation only offers real added value with usage examples and context – this also includes meaningful translations of idioms that make no sense when translated literally. In most cases, sentence examples or idioms are integrated into the quick keyword search. Optionally, they can be selected from a general list.
Multi-Language Search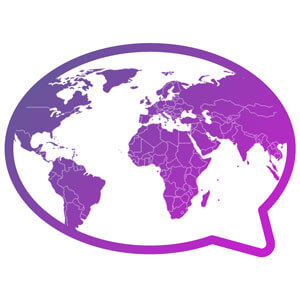 If you often want to translate words and sentences into various languages, you will benefit from the Multi-Language Search. It searches all installed languages simultaneously without having to select a desired language in advance. This is particularly interesting if several languages are spoken in one country or if you are travelling on business and want to communicate with several clients at the same time.
Vocabulary trainer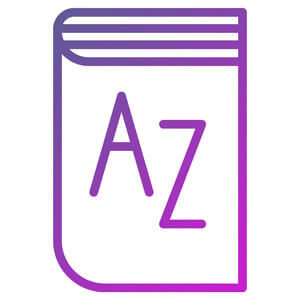 When learning a language, learning vocabulary is unavoidable – an integrated vocabulary trainer regularly queries selected vocabulary and thus replaces classic flashcard systems. For both adults and schoolchildren learning a new language, an integrated vocabulary trainer is very helpful. Since the devices are very small and handy, you can learn vocabulary at any time and from any location and constantly expand your language skills.
Word learning games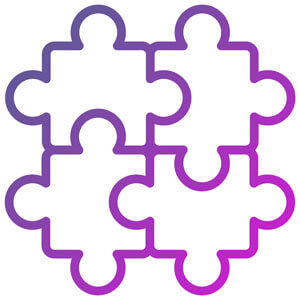 Especially for school children, learning vocabulary by rote is often tedious and not always productive – it is usually easier to learn in a playful and interactive way. For this purpose, special models offer word learning games that teach words for specific areas and thus lead to success faster and more effectively than the vocabulary book. Phrases and frequently used sentences can also be learned playfully in this way. Even adults can learn a foreign word or two.
Vocabulary
When choosing a language translator, it is also important to consider the word base used, i.e. which dictionaries were used for the translator. Particularly in the case of language translators for children used at school, it is often important to ensure that the correct dictionaries, such as PONS or Oxford, are used. Devices that serve several languages often list a misleading number of words, as not only basic forms but also inflected forms are listed.
Some devices, for example, offer more than 50 languages; the number of words included is therefore difficult to compare among models. For this reason, the dictionaries used are a good indicator of the value of the devices and their suitability for school and study. It can also usually be assumed that language translators that support several languages contain fewer vocabulary words for each language than, for example, devices that support only one or two languages, due to the amount of memory available.
Size
Size also plays a significant role in the situations in which the language translator will be used. For school and work or for language learning at home, size is certainly not an important criterion; here you can go for a correspondingly larger model with a clearer display. This makes it easier to use interesting functions such as word learning games. However, if you want to take the device with you when you travel, a compact model is a good choice.
It fits in any pocket

Especially when travelling, a device with compact dimensions of about 14 x 2 x 8 centimetres is recommended, as it can be carried comfortably in a trouser pocket. The Dictionary bookmark is particularly slim. The lightweight is based on the Collins English Dictionary and explains English terms with synonyms. Although this limits its functionality, it is very helpful for expanding your English vocabulary.
Battery or rechargeable battery
Language translators can be battery or rechargeable – both types have advantages and disadvantages. Battery-powered devices always require a power socket or USB connection for charging, while battery-powered language translators promise independence in this respect. However, you must always have spare batteries within reach. In addition, replaceable batteries are less sustainable than rechargeable batteries. Rechargeable batteries in the common AAA or AA battery format are particularly practical, as they can be replaced and recharged as needed.
Exciting additional functions

In addition to translating words and texts and displaying sample sentences for better understanding, there are other interesting functions that can be helpful in everyday school or travel life: Conversion of units of measurement, photo translations, noise suppression for better speech recognition, a synonym selection or the automatic translation of messages.
Which language translator suits me?
Especially for exams at school or university, translators are usually checked in advance and checked for approved dictionaries. For example, it may be that only language translators are allowed that provide synonyms for individual words, but do not display the direct translation. Corresponding devices have a price of about 100 euros. Manual text input is recommended so that you do not have to speak into the device during an exam. If you are looking for a language translator for your travels, you should look among compact lightweights such as those from the manufacturer Pearl or the Vasco Mini and consider a battery-powered device to remain independent of electricity. Extra compact models are also offered by Langogo or Buoth. Some models, such as the Langogo Minutes Online, also offer both voice output and voice recognition; this is especially practical for communicating with locals.