Soundbar purchasing advice: how to choose the right product
What You Need to Know
As flat as modern televisions are, their sound is often just as flat.
A soundbar compensates for this shortcoming: its larger resonance body ensures fuller sound and rich bass.
In addition to TV sound reproduction, soundbars are also suitable for playing music from devices such as smartphones or tablets.
Some models come with an additional subwoofer, in sound desks all parts are built in internally.
The more connection options for external devices such as game consoles, hard disk recorders, set-top boxes, digital cameras or smartphones, the better.
Some models have to be connected by cable, newer ones can also be paired wirelessly.
Soundbars – rich sound for flat screens
Soundbars are speaker systems that are primarily used in combination with TV sets to enhance their usually somewhat flat sound. Depending on the design, they consist of a single or several components. In the first case, all components are integrated in an elongated box. Thus, the subwoofer is also located in the narrow cabinet, which naturally allows it to develop a smaller sound volume. In the latter case, there is a separate subwoofer in addition to the stereo main speaker. This produces deep, rich bass and, thanks to its larger dimensions, a fuller sound volume.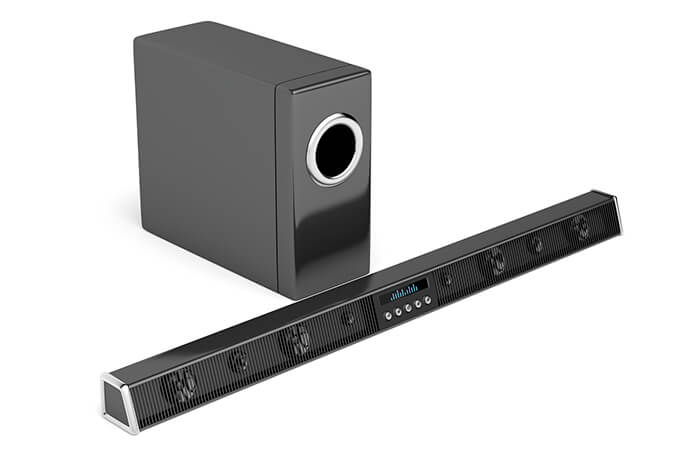 A soundbar is a simple and usually cheaper alternative to a conventional surround system. A single speaker with a rectangular cross-section in the shape of a bar imitates surround sound. These new types of loudspeakers significantly improve the sound of flat-screen TVs. Because of their increasingly compact design, flat-screen TVs are limited in what they can do: As the screens have increasingly flatter dimensions, they offer little space for speakers with a sufficient resonance body to deliver rich bass and powerful sounds. Of course, TV manufacturers are trying to produce satisfactory sound through the TV speakers as well. However, there are limits to what they can do for the reasons mentioned above. A soundbar helps to break out of this predicament and provides a more rounded sound result.
Big advantages are the space savings compared to large sound systems with several speakers and the very simple installation: some devices only need a power connection and a cable connection to the TV set or can even be paired wirelessly. There is no need to lay metres of cable to the front, rear and centre speakers, as would be necessary with a 5.1 surround system. The speakers are roughly the same width as a TV monitor and are therefore not very noticeable. To imitate the two stereo speakers, manufacturers must not go below a certain minimum width, otherwise the stereo effect will not be achieved. In terms of width, users choose a suitable model according to their screen diagonal.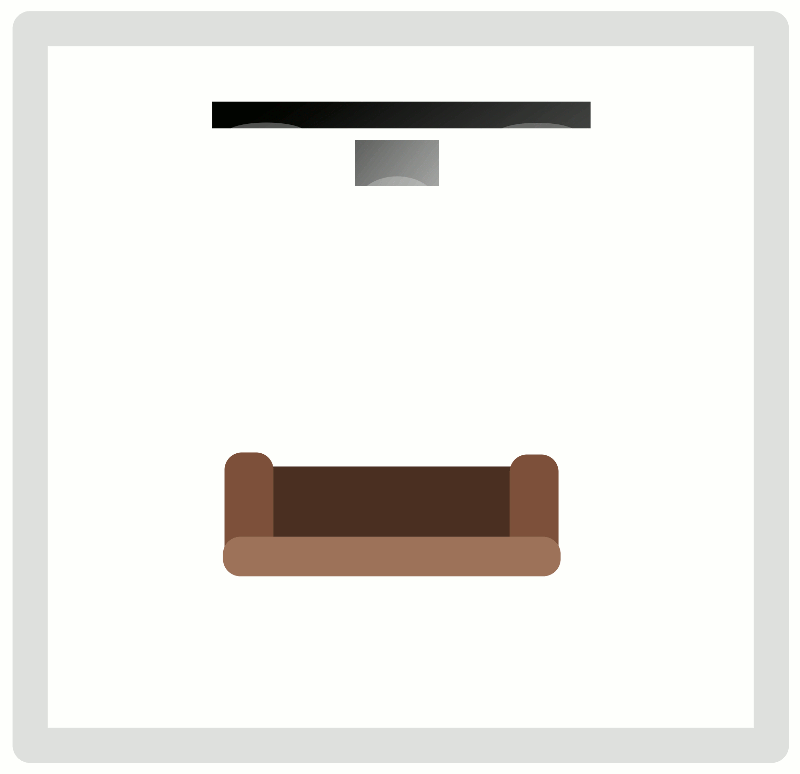 Unlike a 5.1 sound system, with a soundbar one speaker is enough to produce an optimal sound result.
Buying criteria: Performance, connections, transmission technologies
When making a purchase decision, the type of intended use and thus the performance of the soundbar plays an important role. The larger the room to be sounded, the higher the power of the unit should be. For smaller rooms of 15 to 20 square metres, models with an output of 50 to 100 watts are usually sufficient. For rooms of 25 square metres or more, systems with 200 to 300 watts are recommended.
Performance data in watts and power consumption

Contrary to a widespread misconception, the wattage specifications on loudspeaker cabinets do not refer to the actual power consumption, but indicate the maximum power that cabinets can absorb from the signal source (for example, the TV set or amplifier) without suffering damage. The actual power consumption is usually significantly lower, between 40 and 100 watts in total. Users can find more precise consumption information in the product description or on the product packaging.
Multiroom systems: Sound throughout the house
The system known as multi-room enables users to transmit their favourite music to speakers distributed in different rooms of the house. In principle, it was already possible to transmit music to several rooms of a house with analogue systems. Every AV receiver and every stereo amplifier that allowed several pairs of speakers to be connected was suitable for providing music to at least one additional room in the house. The main disadvantage was the inconvenient operation: users could only control the volume from the room in which the receiver or amplifier was located. In addition, users could only play the same music in all rooms.
Digital systems: convenient and flexible
Modern, digital multi-channel amplifiers, on the other hand, connect users to all sound sources in any number of rooms: both by cable and wirelessly. They then play the music wherever there are speakers: whether from a mobile phone, smartphone, the home music collection on a network hard drive, internet radio or a streaming service such as Spotify or Deezer. Owners of such systems can either connect all speakers in parallel or define individual Multiroom zones. This can be a room or a floor, for example. Even individual tracks with a different volume in different zones are possible in this way: a sports broadcast is playing in the kitchen and jazz music in the living room, controlled via a central app. At the touch of a button on a remote control or in an app, the music can be "taken" to another room. This means a significant increase in comfort.
Connections and transmission technologies: wired or wireless
Users have several options for connecting their TV sets to the soundbar. We present the different connections.
HMDI: Loss-free sound when using the right cable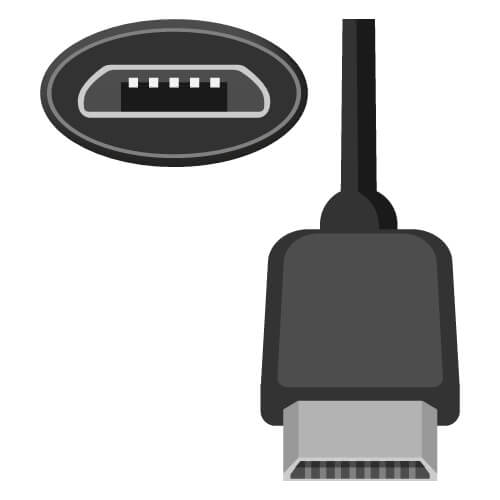 High Definition Multimedia Interface (HDMI) is the standard format for lossless transmission of video and audio signals. These are transmitted in only one cable. If users want to use this transmission technology, they need to purchase an HDMI cable from version 1.4 onwards. These cables are capable of audio return channel technology (ARC), which enables bidirectional sending and receiving of data. In this way, not only video but also audio signals are transmitted via the HDMI cable, for example from the set-top box to the TV and from there to a soundbar.
TOSLINK: Optical connection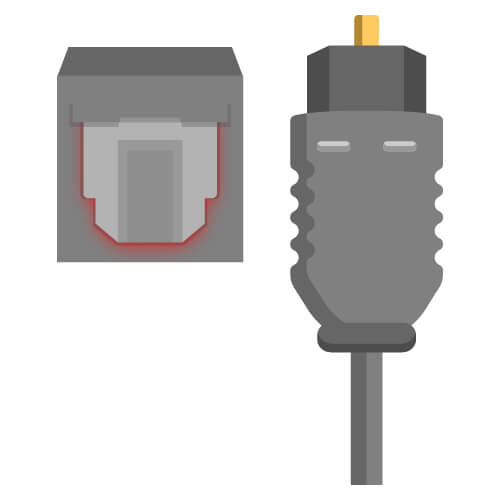 In addition to the digital connection via the HMDI standard, it is also possible to connect the soundbar via an optical cable. This connection is called TOSLINK after the inventor Toshiba. Users can easily recognise these connections by the red LEDs used. Thanks to them, a characteristic red glow can be seen at the TV connection or at the end of the connected cable. The connection itself is protected by a flap, as otherwise dirt could impair the transmission of the light signals.
In addition, there is the so-called S/PDIF technology: a digital 3.5 mm jack plug is used at the output of the unit, and the TOSLINK interface is used at the input. Caution: both variants are sensitive to bending and dirt. Advantages are the insensitivity to electromagnetic fields, such as power cables, and hum interference.
Ground loops

Humming loops are noises that can occur in audio systems. They usually originate from broken mains, Cinch, Scart or loudspeaker connections. Users should not repair such faults themselves, but have them repaired in a specialist workshop. A defective or insufficiently shielded connection cable can also be to blame for the misery. This applies to all electrical cable connections, regardless of whether they transport analogue or digital signals. TOSLINK cables provide a remedy, as they transmit data digitally without the signal being affected by magnetic or electric fields.
Electrical (analogue) cable connection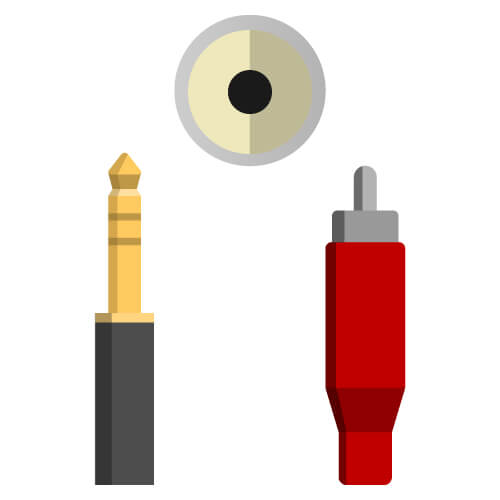 A traditional method of connecting audio equipment to loudspeaker systems is to use 3.5 millimetre or RCA cables. With this outdated connection method, it is especially important to pay attention to the quality and sufficient shielding of the cables. Otherwise, electromagnetic fields from nearby power or data cables can cause ground loops.
USB connection: Playing music from USB sticks or external hard drives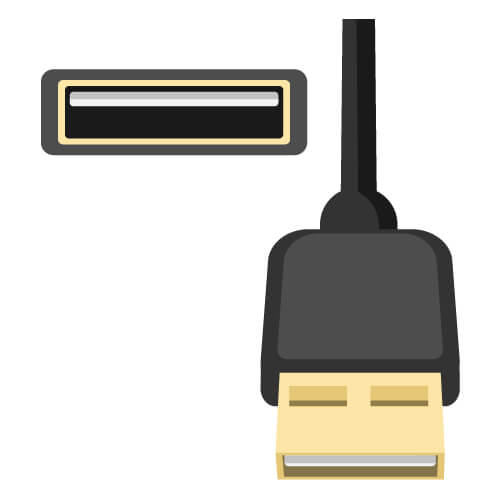 If the soundbar has a USB input, users can easily play music from a USB stick or an external hard drive. Common formats such as AAC, MP3, WAV, OGG or FLAC are usually supported.
WLAN functionality: no tangled cables and music enjoyment from the network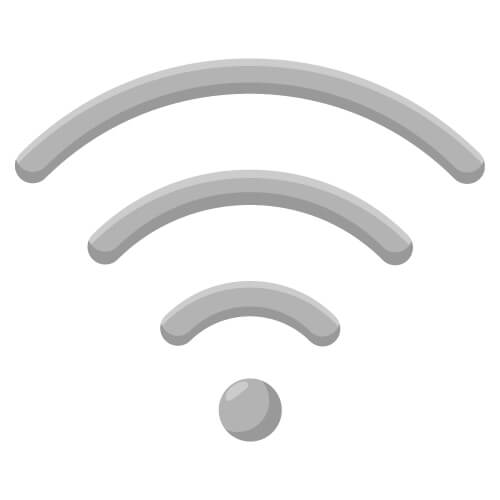 In most cases, a soundbar is connected to the TV set via an HDMI cable. On the other hand, a subwoofer, which may be part of the set or added later, is often connected wirelessly. The connection via WLAN offers such a possibility. Another function concerns music streaming: the WLAN connection gives users access to the music library stored on a network drive. They also have direct access to music streaming services such as Spotify or Deezer and can enjoy music from over 10,000 online radio stations if they wish.
Bluetooth: music streaming from smartphone, tablet and laptop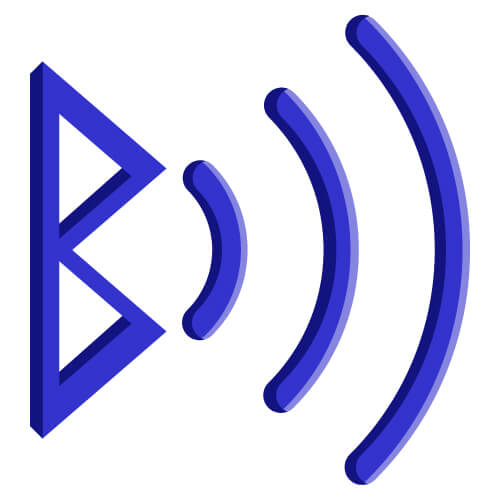 Bluetooth technology makes it possible to pair a mobile phone, tablet or laptop wirelessly with the soundbar. Depending on environmental conditions, such as interfering walls between the Bluetooth signal source and the receiver, the maximum distance to the transmitter is about ten metres.
NFC: Establishing connections automatically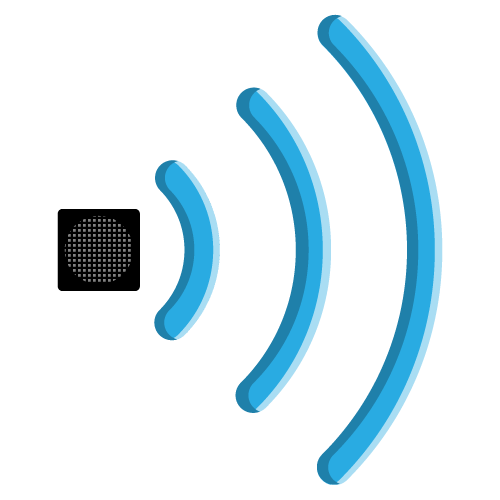 Near Field Communication (NFC) is a transmission standard for exchanging data over very short distances. Since transmissions are possible over only a few centimetres, users must hold the devices very close to the contact point or place them directly on the device. If they place a smartphone or tablet equipped with this technology on such a contact surface, certain connection information is exchanged. This eliminates the need to manually switch on the Bluetooth or WLAN connection: with the help of the information, the devices are able to perform the pairing on first contact without any further action on the part of the user.
Digital multi-channel audio formats
When choosing the right device, users should also pay attention to which digital multi-channel formats are supported by the soundbar. This is especially important for home cinema enthusiasts who want to enjoy high-resolution images as well as digitally recorded audio tracks in the best quality. In addition to the signal source (Blu-ray disc or streaming portals) and the soundbar, the HDMI cable is also of great importance: it must support the transmission of the audio tracks. Standard audio formats are Dolby Digital, Dolby Virtual Speaker, Dolby TrueHD, DTS and DTS HD. Meanwhile, new surround sound formats such as Dolby Atmos and DTS:X are increasingly finding their way into soundbar technology. The latter technologies imitate surround sound, although they only rely on a soundbar installed frontally and possibly an external subwoofer.
User groups: Which models are suitable for which users?
Depending on the type of application, frequency of use and room size, different soundbar models at different prices are suitable for different user groups. The best-known and most popular manufacturers include:
Bose | Denon | Harman Kardon | JBL | LG | Loewe | Philips | Raumfeld | Samsung | Sonos | Sony | Teufel | Yamaha
In general, the larger the room to be played, the more power is needed. In the following, we show which soundbars with their respective specifications are best suited to which user groups.
Casual users: For occasional TV watching and music listening
TV owners who are annoyed by the flat sound coming out of the speakers on flat screens should try a soundbar with stereo 2.0 sound. Almost all of these devices have a small subwoofer built in, so there is no need to set up an external bass speaker. Simple soundbars are available from about 70 euros. Users connect them to the TV via HMDI cable. If they also want to play music from mobile devices such as smartphones, tablets or notebooks from time to time, they should choose a model with wireless connection technologies such as WLAN, Bluetooth and NFC. With WLAN and Bluetooth technology, the price also increases: these soundbars are available from around 130 euros upwards and are therefore suitable for users who only occasionally watch TV or consume music. They are also wonderful as a second device for the guest room.
Music enthusiasts with a soft spot for hi-fi
Prospective buyers for whom, in addition to good sound quality for films, high-quality stereo music reproduction is especially important, will go for a soundbar model with amplifier power and high-quality chassis equipment, i.e. a large number of speakers, like those found in "sound projectors" (see below). Soundbars that also play back high-resolution audio formats (hi-res audio) are available from around 300 euros. Optionally, sound lovers can buy an additional subwoofer.
Film lovers: 2.1 system or a little more?
Film lovers go for a somewhat larger system to bring a soundbar with surround sound function into their living room. These 2.1 sets consist of a soundbar module and an external subwoofer, which sound fans can place either to the left or right of the TV. If a sufficient number of connections are available, DVD and Blu-ray players as well as game consoles can also be connected to the TV and sound system. Mobile devices for streaming music can be connected wirelessly to such models. They should expect to pay between 150 and 300 euros.
For demanding film and series junkies, it can be a bit more: Their demands will be met if they choose a model that supports Dolby Atmos or DTS:X technology. This way, different sound tracks can be positioned at different places in the listening room. Installing additional speakers is no problem either, as a separate sound signal is fed in for each speaker, allowing spatial sound to be output, for example, during a helicopter flyover. High-class models of this kind are available in a price range starting at 800 euros. Examples of such devices are models from the Teufel Cinebar series or the devices called sound projectors from the company Yamaha, which have a large number of chassis speakers.
Different terminology: Confusion among consumers
The individual manufacturers sometimes refer to their speaker models as soundbars, soundbases, soundplates or even sounddecks. But what are the differences between these terms and the systems behind them? We explain.
Soundbars: Compact systems in front of the TV set
The term soundbar refers to an elongated, horizontal loudspeaker unit with a very small depth. It can easily be placed in front of the TV stand, but users can also mount it on the wall below or above the TV. Because of the small enclosure volume, these soundbars are often delivered in combination with a subwoofer. This set is necessary to produce a rich bass sound. This subwoofer is now often connected wirelessly to the soundbar, especially in newer models. However, wired systems are still available.
Pro Points
Comparatively inexpensive
Can be mounted on the wall above or below the TV set
Drawbacks
External subwoofer must be set up and connected
Cannot serve as a stand for the TV set
Soundbases, soundplates, sounddecks: many names for one type of construction
The devices advertised under the names soundbar, soundplate or sounddeck are actually a subcategory of soundbars. These are models with a much greater depth and a comparatively robust housing that allows the flat-screen TV to be placed directly on top of it. The subwoofer, which is essential for the bass sound, is integrated into the cabinet of these models. It is a so-called downfire subwoofer, which, in contrast to a frontfire unit, emits the pressure waves downwards rather than forwards. Sound decks use the floor as a sound reflector. Therefore, wall mounting, which eliminates the floor space, is out of the question.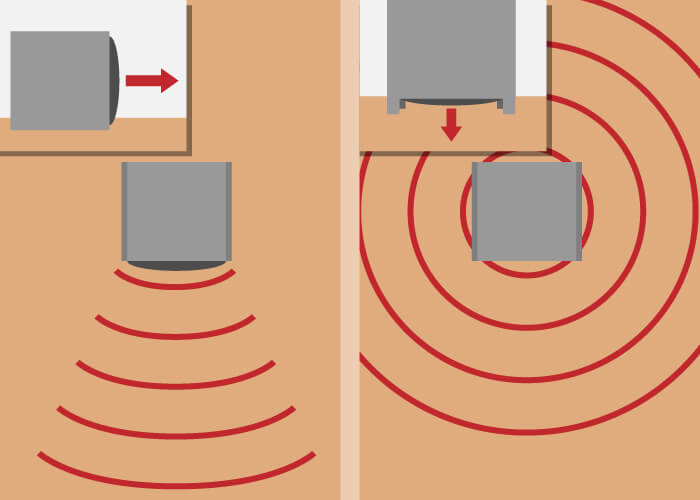 Pro Points
Space-saving thanks to integrated subwoofer
Positioning of the TV on the unit is possible
Drawbacks
Comparatively expensive
Due to the downfire bass, wall mounting is not possible
Different variants of soundbars
Users have a choice of three different technical designs when deciding which one to buy:
Classic single-unit soundbars
Soundbars with subwoofer
Surround soundbars ("sound projectors")
Single-unit soundbars: Practical compact devices with easy installation
A stereo soundbar combines two speakers in one cabinet and is thus able to replace two stereo speakers. This variant, advertised as a 2.0 device, has no internal or external subwoofer. Here, prospective buyers still have to distinguish between passive and active models, with the former hardly playing a role. Such single-device soundbars are suitable for small rooms, the majority are comparatively inexpensive and satisfy the average TV viewer.
Passive soundbars: cumbersome and hardly common
The passive versions do not have their own amplifier. To play music, they need an external AV receiver or amplifier. Since in this case it is necessary to connect an external device, all the advantages of a "modern", i.e. active soundbar, are lost.
Active soundbar: the modern classic with its own amplifier
In active soundbar models, the speakers and electronics form a compact unit. No further amplifying components are necessary, the sound comes directly from the box. The connection to the TV set with a cable, for example an HDMI cable, is sufficient. Some models can also be connected wirelessly to TVs, smartphones or tablets. Here it is important to distinguish whether the devices work with real reflections or whether they make use of the properties of psychoacoustics, i.e. the bouncing of sound. For most models, the latter applies. Real reflections are only provided by special devices called sound projectors (see below).
Soundbars with subwoofer: internally installed or as an external device
Most of the models available on the market have a subwoofer built into the cabinet. This is a so-called downfiring subwoofer, which emits the sound downwards and uses the installation surface as a reflection surface to amplify the bass. In most cases, these are soundbases rather than soundbars, as a greater depth is required for the bass speaker. The advantage lies in the compact form: All necessary components are housed in one cabinet. Ideally, users place these units under the TV. Besides a power connection, only – if the box is not wirelessly coupled – a digital connection cable is necessary.
Various manufacturers sell soundbars with a separate subwoofer under the model name "2.1". This is best placed to the side of the TV or on the floor. Whether it is ultimately placed to the left or right of the TV is irrelevant for the bass sound. The exact distance from the TV is also irrelevant in a normal-sized living room. Soundbars with external subwoofers are suitable for lovers of action movies and bass-heavy music. Watch out: Some manufacturers also refer to soundbars with integrated but no separate subwoofer as 2.1 systems.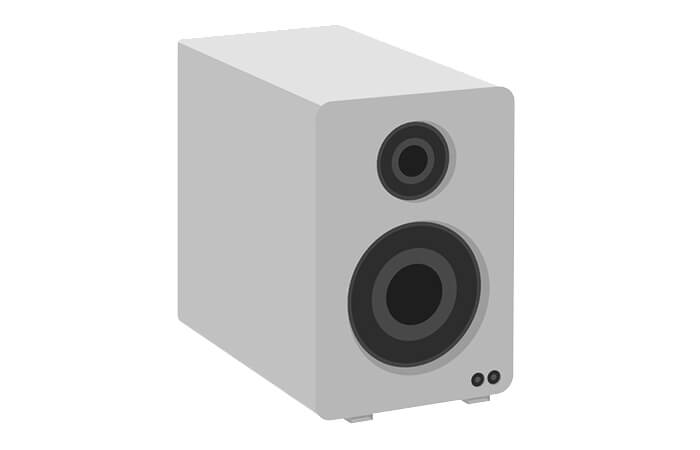 Virtualisers: simulate three-dimensional sound from front systems
Devices with a virtualiser function offer effects such as Dolby Virtual Speaker or virtual sound modes from third-party suppliers. With the help of a virtualiser, the systems calculate surround sound, which is output by only two speakers instead of the usual five for surround sound. The speakers built into a soundbar, which are actually only front speakers, also take over the sound output of the rear speakers and the centre box. Room walls can further enhance the spatial sound effect. Another technology from Dolby Laboratories, which is also used in the soundbars of various suppliers, is Dolby Atmos, a surround technology that theoretically allows an unlimited number of sound tracks. It is backwards compatible with 5.1 and 7.1 systems and can deliver an individual sound signal to each of the speakers. This technology is also used in soundbars by various users.
Surround soundbars: Effect is created virtually
A soundbar is capable of approximately replacing a home cinema system by imitating surround sound. However, "real" surround sound can only be achieved with a 5.1 or 7.1 system, as the users are not really surrounded by speakers, but rather the device is sounding them from the front. In terms of sound, the soundbars come close to the surround systems. However, small sound differences remain and are due to the lack of separate speakers.
Special case of sound projectors: many small, individually controllable speakers
A special case in the field of soundbars are the devices developed by the manufacturer Yamaha and called sound projectors: As with the classic soundbars of the competition, they are elongated loudspeaker cabinets that users place either in front of or underneath the TV set, depending on the depth. What is special about this system is that each of the built-in speakers – there are up to 40 of them, which is many times more than in normal systems – is individually addressed by a digital signal processor to generate its own sound signal. To provide users with the best possible surround experience, sound reflections from all the walls in the room are specifically used to project the sound to the respective part of the room as if from an invisible loudspeaker. However, this only works without wall hangings or shelves interfering with the sound. A great advantage of the system: due to the targeted sound reflections, the surround sound can be experienced at its best intensity for any position in the room, regardless of where you are sitting. The latter two variants are actually more something for hardcore film fans with a frequently used home cinema.
Installation location and set-up
Depending on their design, the soundbar models are suitable for various installation or wall-mounting options. Whether free-standing or permanently mounted: Soundbar owners are best advised to place their system – as well as the TV – centrally on the wall. Ideally, the sound should be able to spread out freely. Even a table in front of the sofa can have a negative effect on the sound. Ideally, the sound bar should be placed at ear level in the sitting position. An external subwoofer should be placed a few centimetres above the floor and have a distance of about ten centimetres to the wall on its rear side. Ideally, the bass speaker should have its own feet that give it the ideal height.
Soundbar versus soundbase: different mounts
Soundbases should not be mounted on the wall for aesthetic reasons due to their high installation depth. They would protrude several centimetres further than the TV set. A place on the TV table, directly below the TV set, is therefore optimal. If the model has a downfire bass, it can use the TV table as a sound box.
With soundbars, on the other hand, it depends on the construction. They have a much less deep body and could therefore find space below the TV hanging on the wall. Most of these very compact units do not have a downfire bass: if they did, the bass would be emitted downwards without reflection when mounted on the wall and would lose power. These models rather use a frontfire bass or can be upgraded with an external subwoofer.
Setup and convenient control options via CEC
After setting up, the user either connects end devices such as the TV and the soundbar directly to each other by cable or establishes the connection wirelessly. In the latter case, settings have to be made via the control menu of the TV set. However, the manufacturers have come up with something. With the help of CEC technology, many devices can be used with only one remote control. This eliminates the need to use one remote to control the TV programme and another to control the volume, which would lead to annoying remote control juggling on the couch.
CEC technology

CEC (Consumer Electronics Control) is a standard that allows users to control all components of a TV set. In this way, they can control CEC-compatible devices, such as TV and soundbar or TV and set-top box, with only one remote control.
Furthermore, when using an HDMI cable from version 1.4, for example, the soundbar switches on automatically when the TV is switched on. The individual manufacturers market this technology under various proprietary names, such as:
EasyLink (Philips)
Viera Link (Panasonic)
Anynet+ (Samsung)
BRAVIA Sync (Sony)
Simplink (LG)