MP3 player purchasing advice: how to choose the right product
What You Need to Know
MP3 players are portable devices for playing various audio formats, primarily MP3 files.
Some players are also able to play back pictures and videos.
Since MP3 players are smaller and lighter than smartphones, they are more suitable for listening to music in everyday life.
MP3 players can be attached directly to the body with a clip or wristband sleeve.
For athletes, a waterproof model with easy handling is suitable, while music enthusiasts should go for a model with high-resolution audio.
A technical revolution
In 1998, the MP3 player took on a great legacy. It is considered the successor to portable cassette and CD players, which shaped an entire generation. This is how the MP3 player began its success story and had a lasting influence on mobile music listening in the early 2000s. Today, the MP3 player is far from thinking about retirement. The small musical companion is still in demand. In times of smartphones and tablets, the MP3 player offers an advantage that the technical big guns cannot compete with: Compactness. Even if the devices are behind the latest technology in terms of functionality, they are unsurpassed in being conveniently stowed in your trouser pocket or attached to your clothing. With MP3 players, you can listen not only to music, but also to audio books and podcasts. If your device supports other formats, videos or even games are no problem either.
Although the product range has shrunk in the meantime and manufacturers rarely bring out new models, there is still a large selection of players. Since MP3 is still the common format for compressed music files, the MP3 player has not lost its relevance. In this respect, the devices are still up to date and therefore the perfect choice for music enthusiasts.
Pro Points
Very compact
Low weight
Extremely robust
Long battery life
Good value
Drawbacks
Only audio files playable
No streaming possible
The device "Who is Who?"
The word "MP3 player" is a collective term often used to describe a portable player for media files. The first MP3 players actually only played audio files in MP3 format, but other audio formats such as WMA and Ogg Vorbis were soon added. Many modern players are also suitable for displaying pictures and even play videos.
Practical and functional: the MP3 stick
An MP3 stick is an elongated, oval-shaped device that can only play audio files. On one side, the player has a cap that conceals a USB port. This allows you to connect the MP3 player to a PC or laptop like a USB stick and transfer the music. The files are saved on an internal memory, which can usually be optionally expanded with a microSD card. The player has a headphone jack and, depending on the model, a small display that informs you about the current track. Usually a AAA battery or a rechargeable battery of the same format is needed to power the stick. You have to replace the battery regularly and remove the rechargeable battery to charge it. The advantage of these very practical devices lies in their independence from cables: neither a USB nor a charging cable is needed for operation, as is the case with players with a permanently installed battery.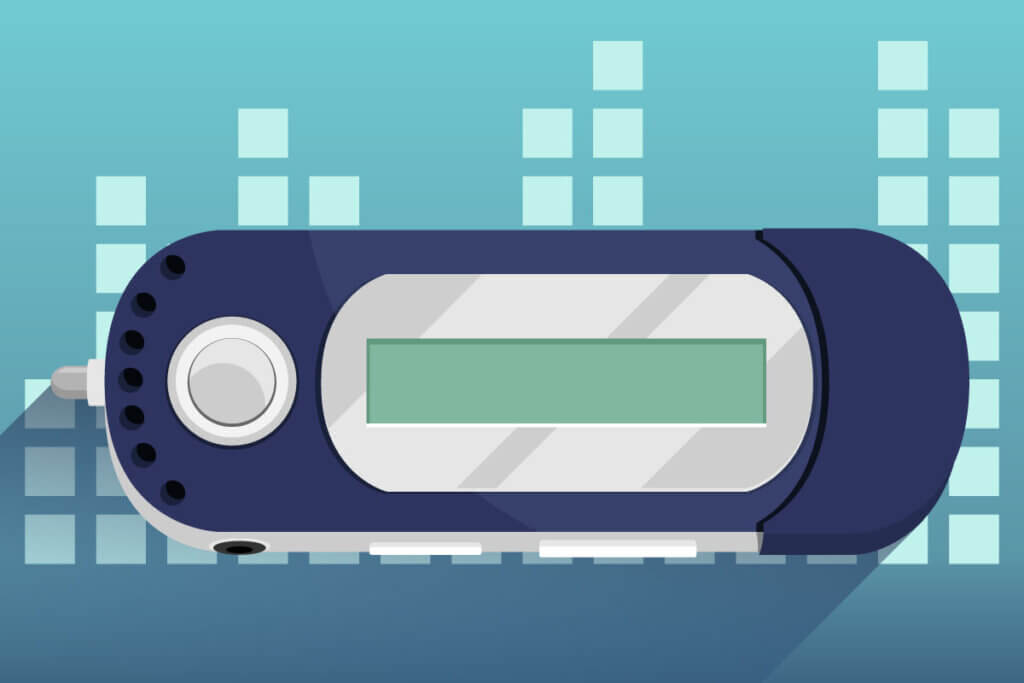 The forgotten distinction: The MP4 player
Nowadays, many different MP3 players can be found. Strictly speaking, audio and video players and multimedia devices are MP4 players. MP3 players can play MP3 files, but they cannot display pictures or videos in MP4 format. Since 1998, the term MP3 player has been used for all devices. Over the years, the players have evolved technically and additional formats and apps have been added to the user contingent. Even though the name has been adapted to the state of development, the vernacular has stuck to calling the universally known device an "MP3 player". For this reason, the following buying guide is based on the assumption that the name has been standardised.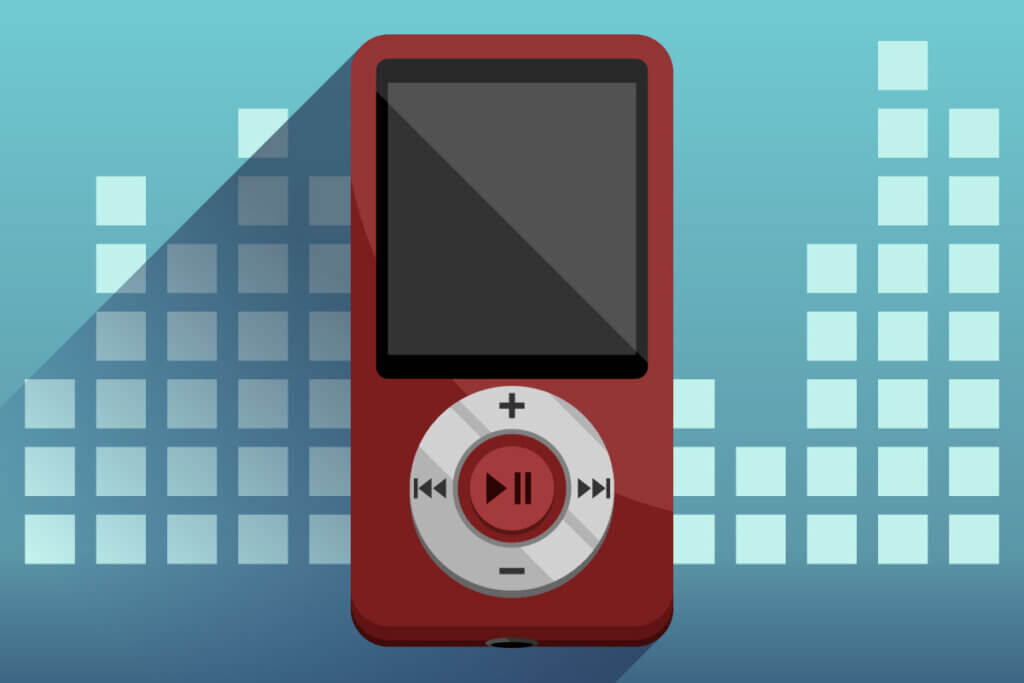 What should be considered when buying an MP3 player?
When buying an MP3 player, you should first be clear about what you want to use the device for. Depending on this, you can decide how much memory the player of your choice has, how long the battery will last and how big or heavy the model should be. You should also decide in advance which file formats your player should support and whether you will also use applications such as the calendar, address book or camera. In this case, go for a device with a display that meets your requirements. Extra functions such as Bluetooth or WLAN are useful additions to connect your player to other devices or to transfer data as quickly as possible. Last but not least, you can think about accessories: Films, cases and bags ensure optimal protection for your MP3 player.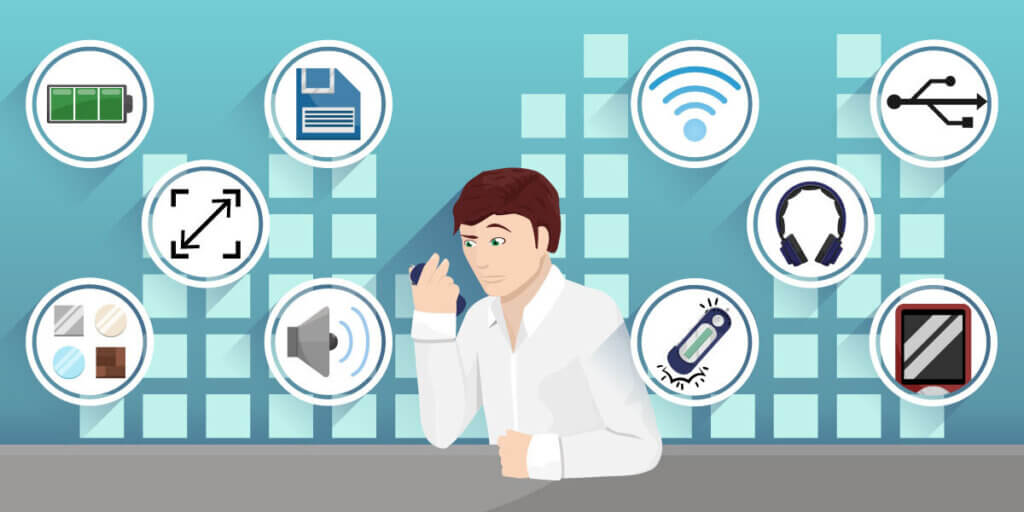 Long-lasting music enjoyment: the battery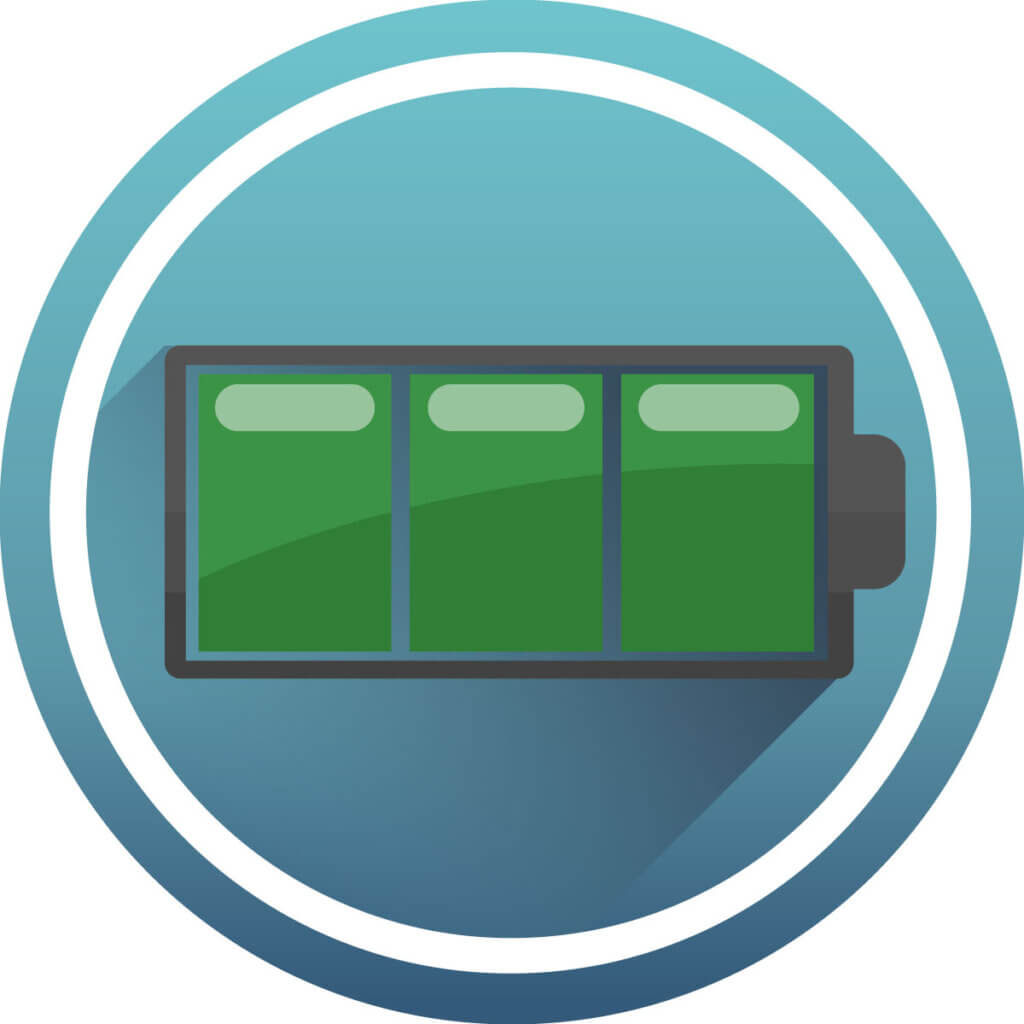 Newer MP3 players usually have a USB port to which you connect the charging cable. This allows you to charge the device either at the USB port of a PC or at the wall socket. Depending on the battery model, the charging time of an MP3 player is between 1 and 8 hours.
Some devices are also fast-charging: approximately the first third of the battery charges particularly quickly. Since most batteries are permanently installed, you must contact the manufacturer or a repair service in case of an emergency. A charging cable is not always included in the delivery. However, you can buy one later or use your mobile phone charging cable as an alternative, provided the connection is compatible. Car charger cables or USB cables for PCs and laptops are also available.
More life for more music

Most devices have a built-in lithium-polymer battery. These batteries are more sensitive to overcharging than lithium-ion batteries, for example, and can lose charging capacity as a result. It is advisable to recharge the polymer batteries frequently and not to let them become deeply discharged regularly. In addition to regular recharging, cool storage increases the lifespan of MP3 player batteries. Do not expose them to extreme temperatures under any circumstances.
How long does an MP3 player battery last?
Most current devices have a two-digit battery life of between 15 and 45 hours. Very inexpensive models can have a runtime of 5 to 7 hours, while higher-class models sometimes play music for over 100 hours. Battery life also depends on how you use the player. If you watch videos regularly, you can expect the battery life to be reduced by a third.
Music over music: the memory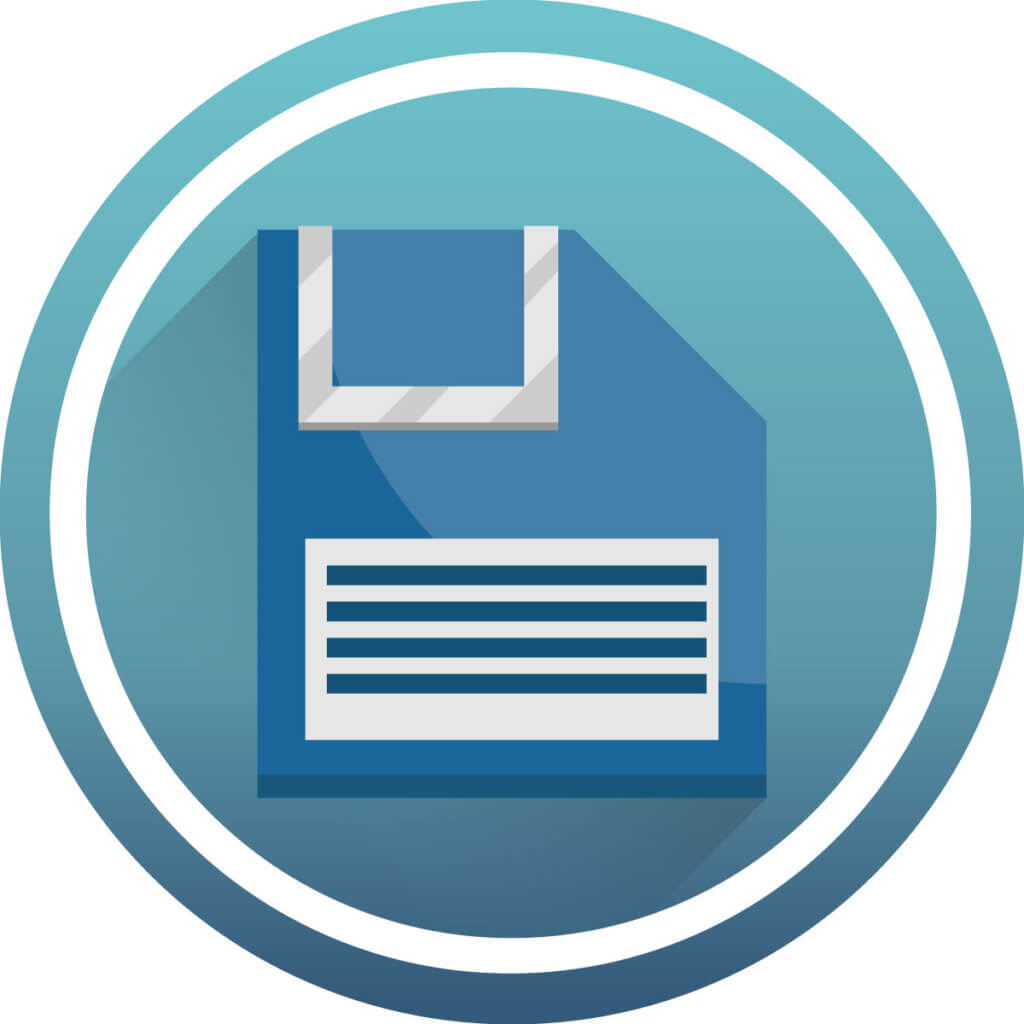 When buying, pay attention to the type of memory: flash memories work quickly and provide a large capacity. Also, unlike mechanical hard drives, they are less susceptible to shock. If you don't know how much memory you will need before you buy, MP3 players with SD card slots are a good option. This allows you to add a microSD card to the device and expand the memory by up to one terabyte.
What is the storage capacity of an MP3 player?
The storage capacity of modern MP3 players ranges from a few gigabytes in the single-digit range to 256 gigabytes. Inexpensive models with around 4 gigabytes can store about 1,000 music tracks and play them for up to 70 hours. More expensive MP3 players have much more storage capacity: devices with 128 gigabytes offer enough space for about 30,000 songs and more than 2,000 hours of music. Apple's iPod Touch, with its 256 gigabytes, provides much more space for media files. The only thing you have to remember here is that player models like the iPod need the storage capacity so that you can save videos or install apps.
Big music in a small package: the dimensions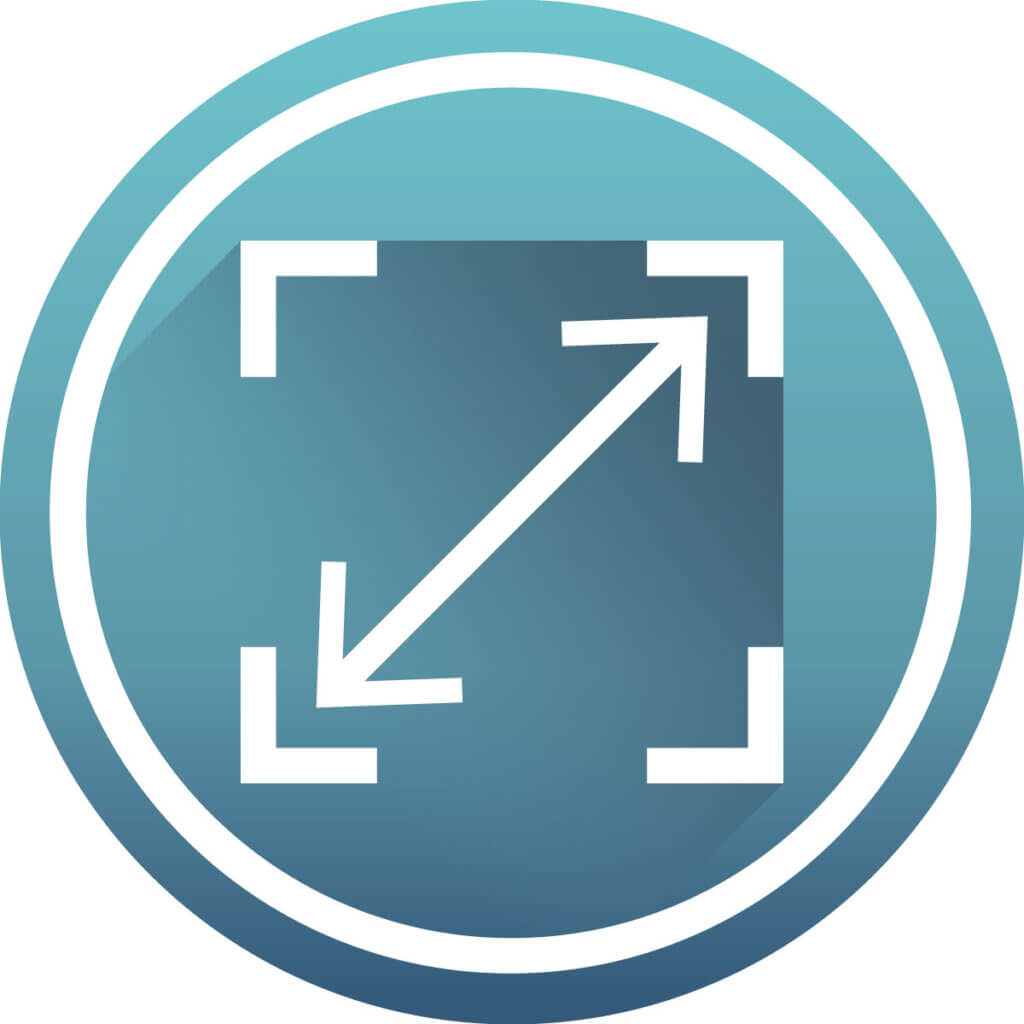 An MP3 player not only provides music anytime and anywhere, it is also particularly handy. Particularly in comparison to smartphones, MP3 players impress with their compact design and low weight. The smallest models measure just 2 by 2 centimetres and weigh only 10 grams. Larger multimedia models, on the other hand, can measure around 12 by 6 centimetres and weigh 100 grams. This means that such MP3 players come close to the dimensions and weight of a small smartphone.
The stuff music is made of: the material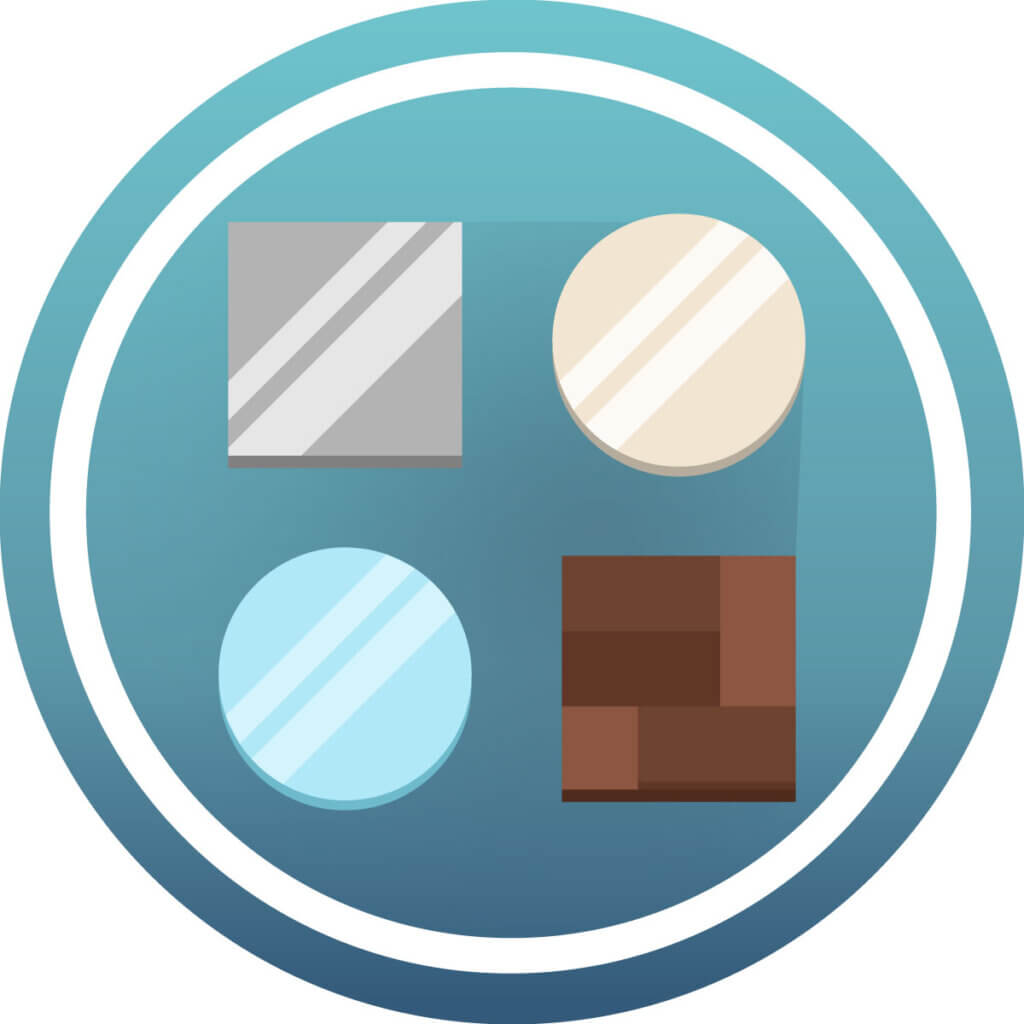 An MP3 player should be robust, shockproof and durable to withstand daily use without damage. Above all, the material of the housing must protect the technology inside. Manufacturers use various materials not only to protect MP3 players from external influences, but also to make them as light as possible.
Plastic: In most cases, the plastic polyvinyl chloride (PVC) is used for the housing because it is strong and light. In addition, plastic is comparatively cheap. However, because it can scratch quickly and is not as durable as other materials, manufacturers use metal-plastic mixtures for some models.
Metal: Manufacturers often use stainless steel or aluminium. In general, metal is particularly robust and shock-resistant, although aluminium can bend easily. MP3 players with metal housings cost more on average than those with plastic housings.
Wood: Some special models have a wooden housing. This is usually a wooden casing that encases a metal or plastic core. The casing gives the player a special look, but it is also very expensive and not always sustainable. Therefore, pay attention to the origin of the wood.
Glass: Multimedia devices are equipped with larger displays, in some cases even with a touch screen. The displays of the more expensive models are made of glass and are correspondingly sensitive to bumps and falls. A large operating surface offers easy handling, but should be protected accordingly.
A code for more protection


Some manufacturers indicate the protection class of the housing on the packaging. This is conveyed by the IP code, consisting of two digits: The first digit stands for protection against foreign bodies, the second digit expresses the waterproofness. The higher the digit, the better the protection.

Example: IP57

The digit "5" indicates that the player is well protected against external influences. The "7" indicates that the device is waterproof.
Enjoying music: the volume control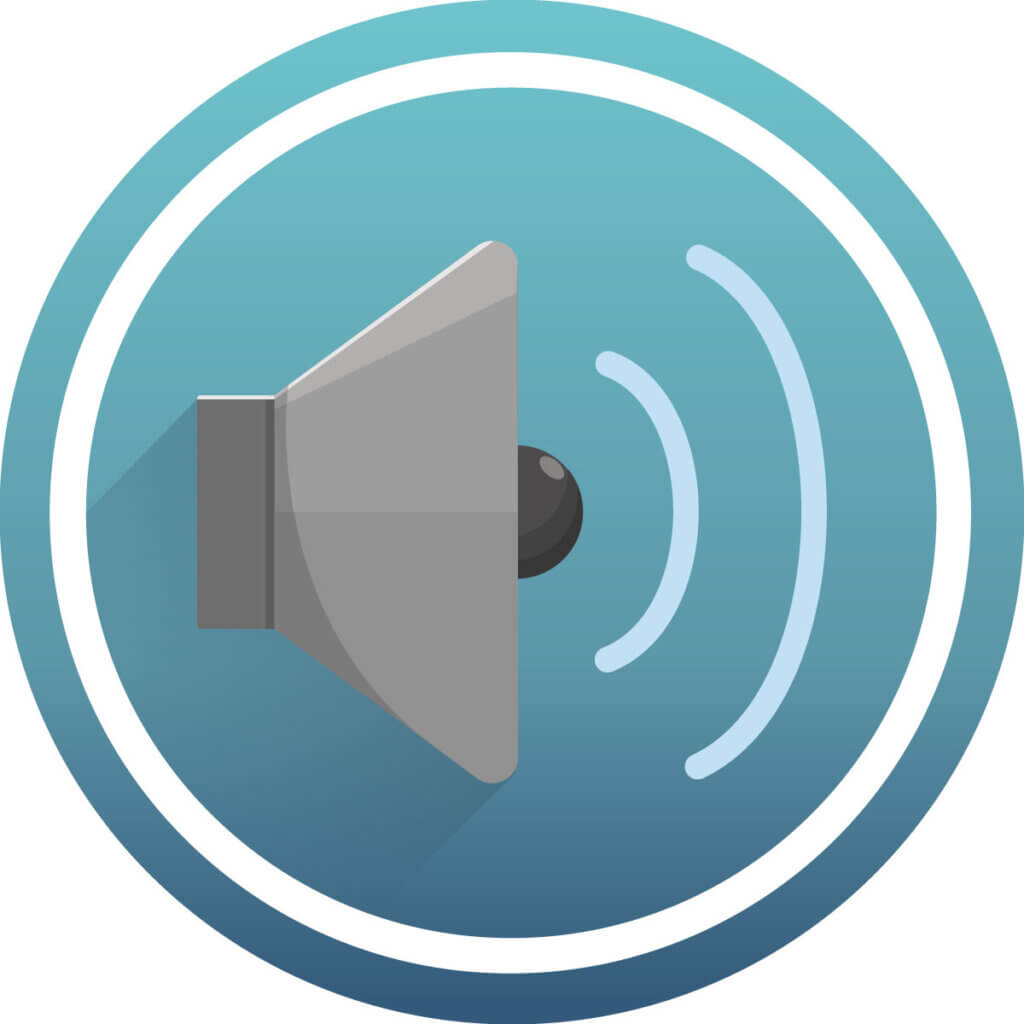 Many MP3 players have an automatic volume control, the so-called "Automatic Volume Control" (AVC). This mechanism automatically adjusts the volume of the music to the ambient noise. If your MP3 player has an equaliser, you can do the fine-tuning yourself: Tune the sound of the music to your preferences or the genre.
What is High-Resolution Audio?
High-end models that can be had for a four-figure sum, such as the Walkman from Sony, have High-Resolution Audio (Hi-Res). MP3 players with this technology support uncompressed audio formats. To save memory, the conventional audio format is compressed. Hi-Res, on the other hand, enables a comparatively natural sound reproduction as if from a music studio.
Keeping an eye on the music: the display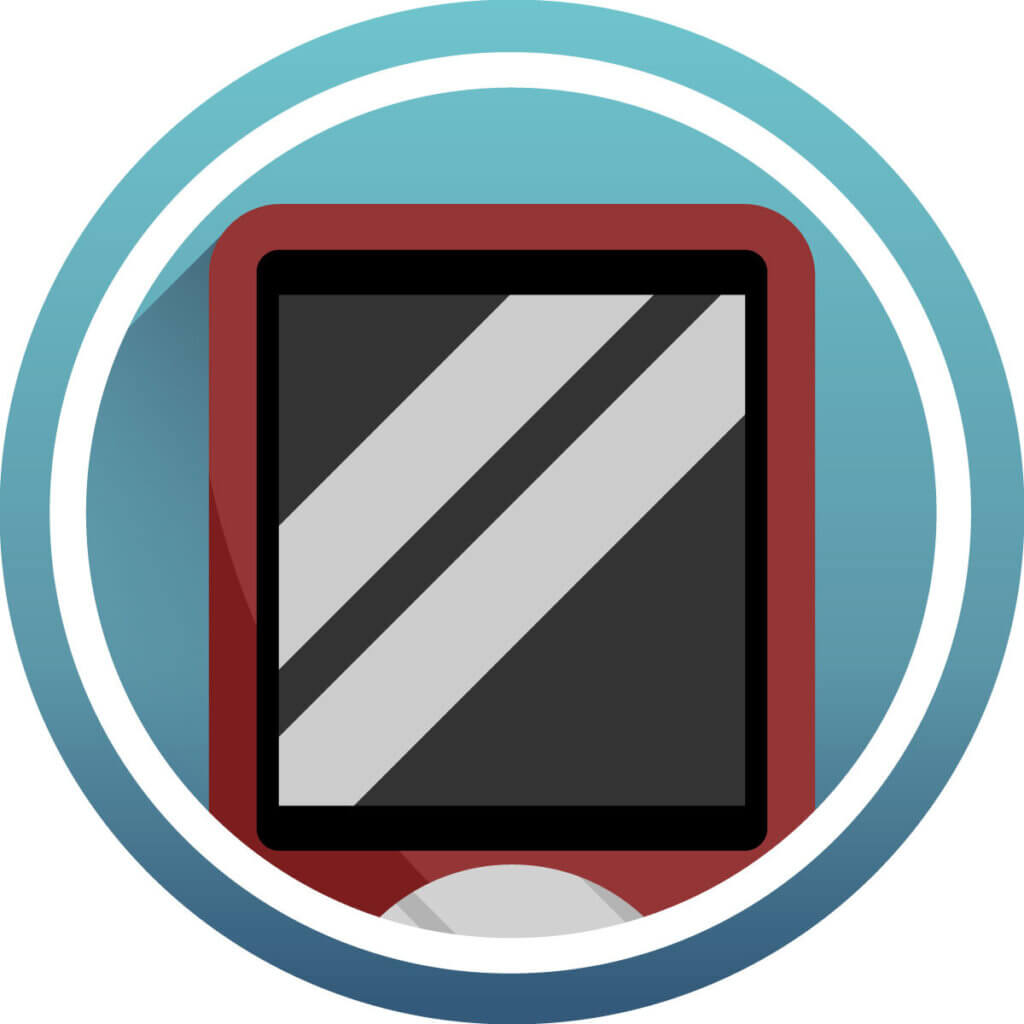 A good display is especially relevant if you want your MP3 player to do more than just play MP3 files. First of all, the size of the display is of interest: For playing back pictures and videos, the screen should be at least 2 to 2.5 inches. To navigate through the menu and get a simple overview, a 1-inch display is sufficient. In this case, the resolution is also not too significant. Common players with a display have a resolution of 96 by 64 pixels up to 1,280 by 720 pixels. A resolution of 320 by 240 pixels is sufficient for attractive video playback on a corresponding display.
Last but not least, the display technology is relevant. This has an impact on colour representation and power consumption. Small, monochrome displays for menus and titles only use light-emitting diodes (LEDs), whereas multimedia players use LCD displays to ensure a sharp and colourful picture.
Important!

Not every MP3 player with a display can play videos. Only the supported formats can provide information about this. So pay attention to the manufacturer's specifications.
Players without a display: These models are usually very small and do without a display in favour of practicality. You operate the easily stowable MP3 player using a maximum of five buttons.
Player with display: The screen is usually colourless and informs you about the current track and any playlists. It is operated via buttons or a touch-sensitive control panel.
Player with touch screen: These multimedia devices are reminiscent of a smartphone. They usually have the same functions, which can be operated via a high-resolution colour display.
Music connects: the connections
MP3 players usually have a 3.5-millimetre jack input for headphones and a USB port. Some models have an additional audio output that can be used to connect directly to a stereo system via cable. A line-in input allows you to connect a microphone to the player.
A USB cable connects the player to a PC or laptop. The players use the USB standard 2.0, which transfers data at a speed of 35 megabits per second. With the connection, you not only transfer data, but also charge the device. Be aware that some manufacturers may use their own connectors. For Apple products, for example, you need a corresponding cable from the company with the apple emblem.
Music to your ears: headphones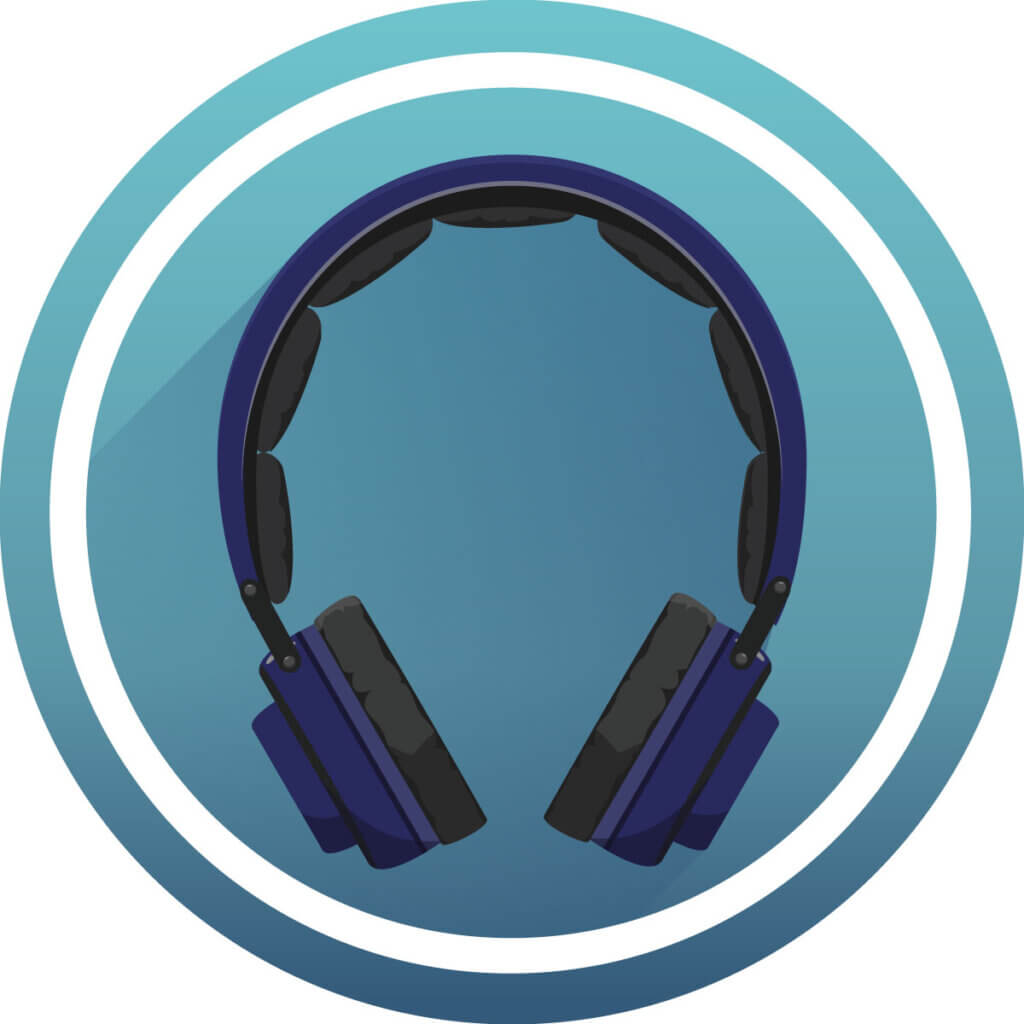 Headphones are included with most products. Depending on the price range of the MP3 player, the headphones may be of good or poor quality. You can easily replace the headphones, as the jack inputs are the same on most models. Pay attention to any deviating manufacturer's specifications.
In-ear headphones are placed directly in the ear canal, while over-ear and on-ear headphones rest on the ears. People who are thirsty for movement can use sports headphones that are attached behind the ear. Bluetooth headphones are recommended for those who like it comfortable and without cables. Please note that your MP3 player must be Bluetooth-enabled. Otherwise, you can also connect most Bluetooth headphones to the device via cable.
2-in-1 player

The special feature of some headphones is that they combine an MP3 player and headphones. The player is integrated into the headphones, so you only need to carry them with you to listen to music.
The musical extra: the additional functions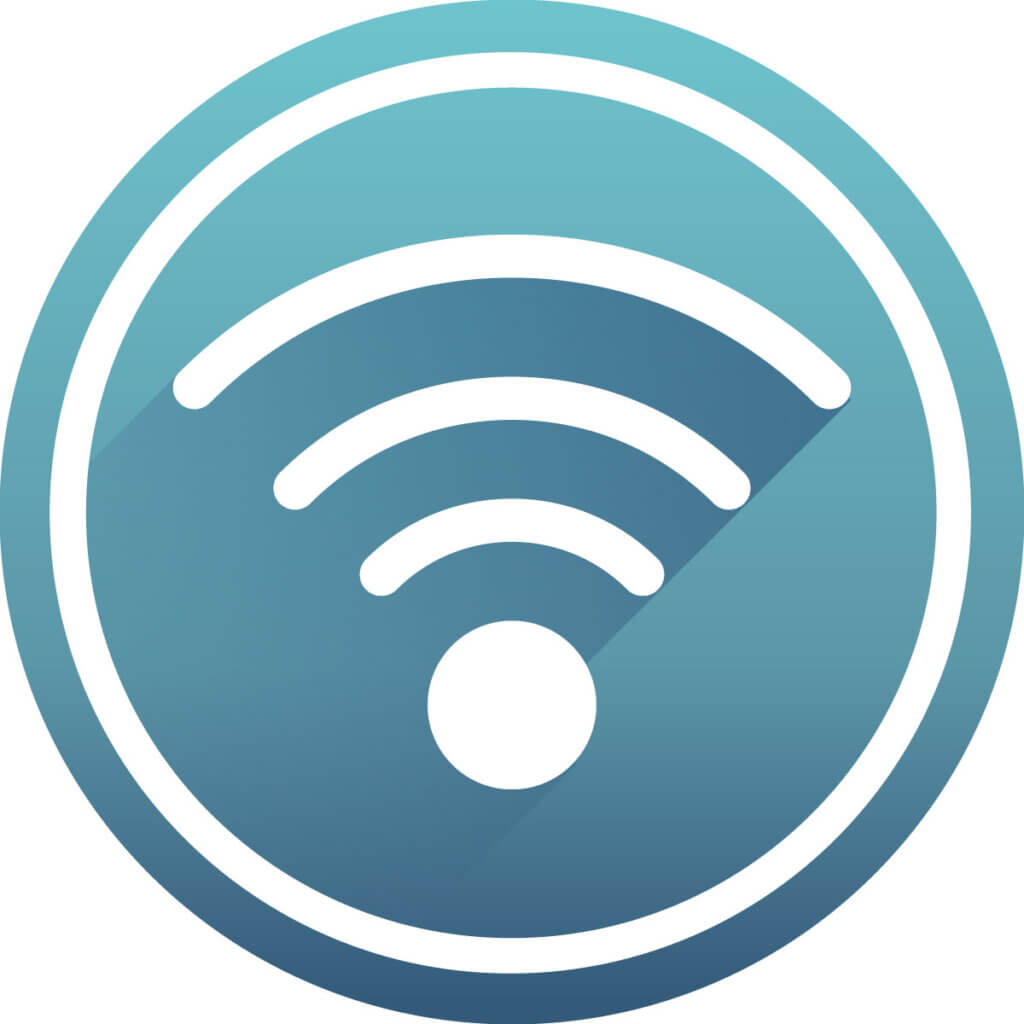 When it comes to extra functions, Wi-Fi and Bluetooth are particularly relevant for convenient and uncomplicated use. If your PC and the player are connected to the same WLAN network, you can transfer music files and, if necessary, apps within the local network. If your MP3 player has a browser view, you are free to use the Internet.
You can connect your player to a mobile speaker, wireless headphones, the car radio or a PC or laptop via Bluetooth. The connection is particularly suitable for transferring small amounts of data such as pictures or songs. For sending large files, a cable connection is recommended, as the transfer rate is higher here. If your MP3 player does not have Bluetooth capability, this is not a problem: you can retrofit the function with a Bluetooth adapter, such as the Bertronic BC100. Connect the adapter to the headphone jack of your player and the model is able to connect to audio output devices via Bluetooth. However, data transmission is not possible with the adapter.
Modern MP3 players also receive radio stations. The built-in FM transmitter ensures interference-free FM reception, so you can listen to various radio programmes on the go.
Safe music: protection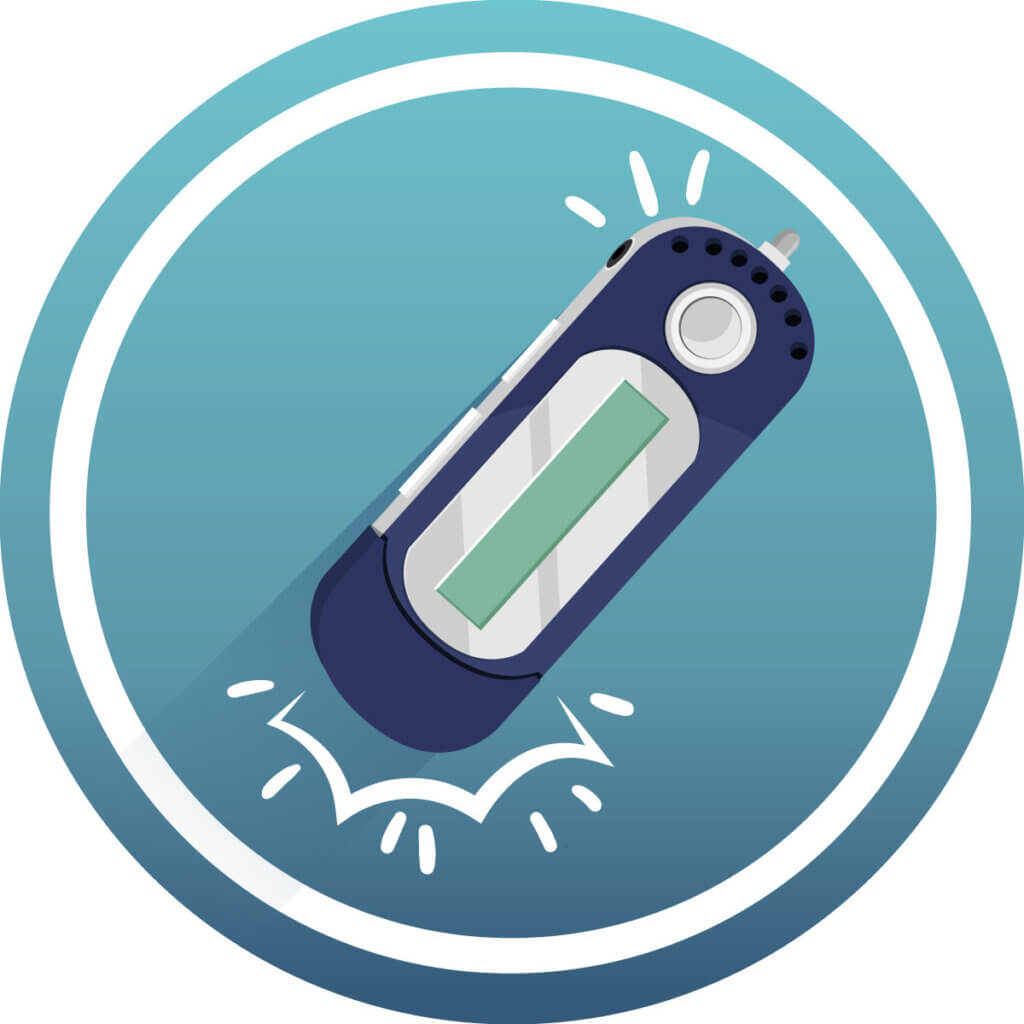 You can offer your MP3 player optimum protection with films, cases and sleeves. If you have a multimedia device with a touchscreen or larger display, you should consider applying a protective film. Stick it on the display to protect it from scratches. The thin, transparent films do not hinder the operability of the MP3 player in any way. If you are not happy with the film, you can remove it at any time without leaving any residue.
A cover or case protects the entire device from external influences and damage in the event of a fall. Players without a display or with a small display are also protected in this way. The choice is manifold: from hard cases to silicone and fabric covers, there is something for every taste. Smaller MP3 players can be integrated into sports wristbands, for example, or attached to clothing with a clip. This is particularly practical for keeping pockets free. Some manufacturers, such as AGPTek, offer suitable sports equipment for your MP3 player. With a sleeve that attaches to your arm, you can always access your player even when running.
Who is an MP3 player for?
Whether you are doing sports, travelling or on your way to work, with an MP3 player you can access your favourite music quickly and easily. The small devices are suitable for every situation and every outfit, as they can be carried comfortably in your trouser pocket or on your clothes. MP3 players are therefore suitable for all those who don't want to get out their smartphone to listen to music. They also conserve the memory and battery of your smartphone and can be used for other purposes. Some MP3 players can also produce a better sound than the smartphone, as all functions are designed solely for this purpose. This offers you a completely new, loss-free music experience. The combination of practicality and functionality ensures not only convenience, but also optimal sound.
Sportsman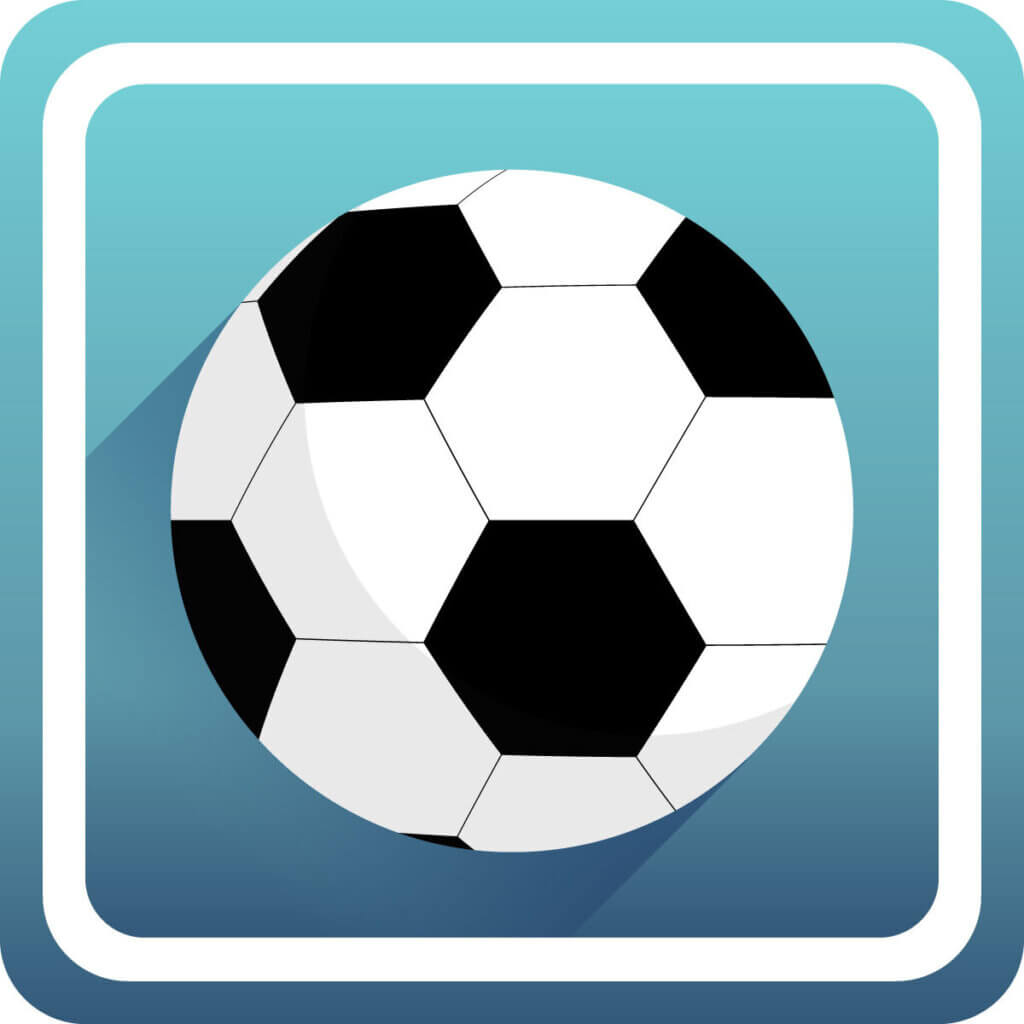 Sportswear does not always have enough space to accommodate a smartphone. Ideally, the hands should also remain free. Lightweight MP3 players can be placed in a small pocket, attached to clothing with a clip or worn directly on the body in a case. Special sports devices not only function as step and kilometre counters, but are also waterproof. In combination with waterproof headphones, you can also use these players while swimming.
Music enthusiasts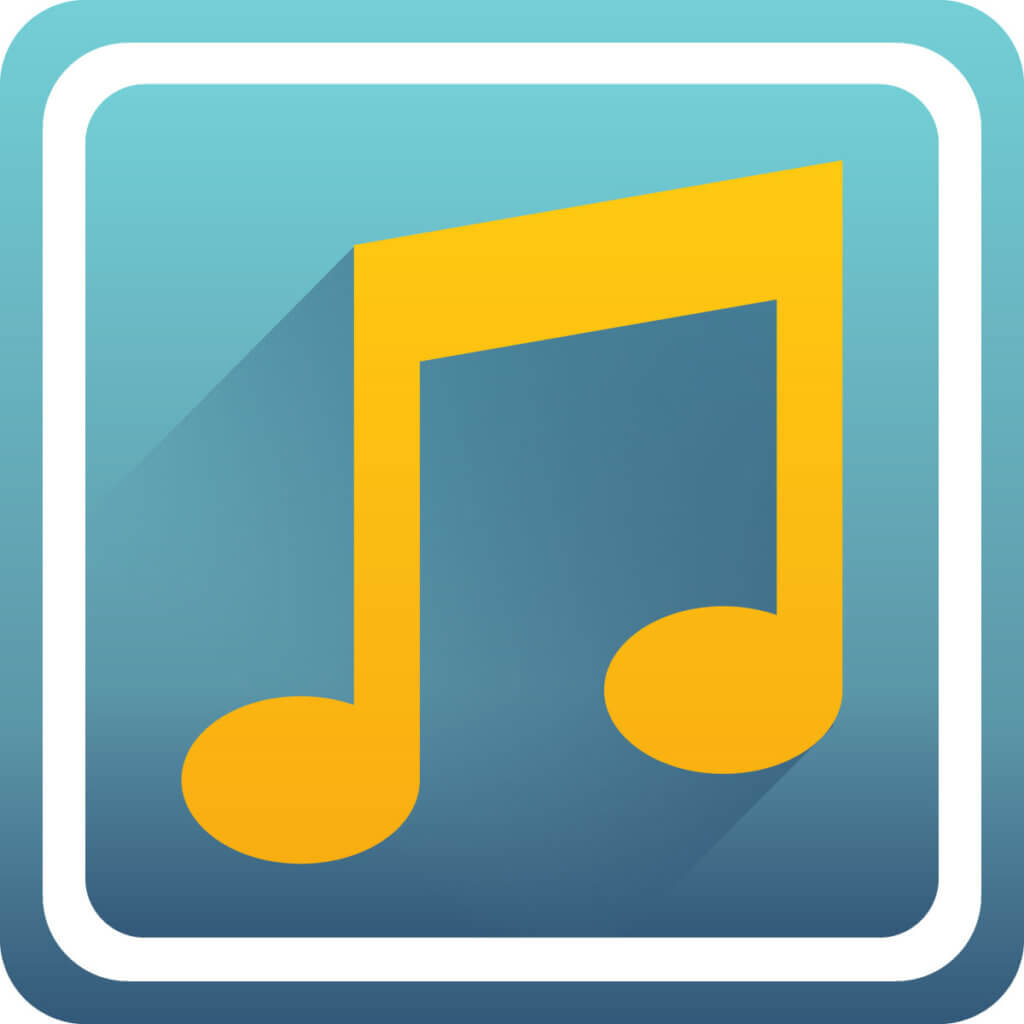 MP3 players are great for people who just want to enjoy music or listen to music in better quality without being interrupted by apps or incoming calls. To enjoy the highest high-fidelity quality, you need more than a simple smartphone. Some players can not only play compressed MP3 files, but also offer lossless audio formats as well as uncompressed music. This allows songs to be enjoyed in their purest form.
Travellers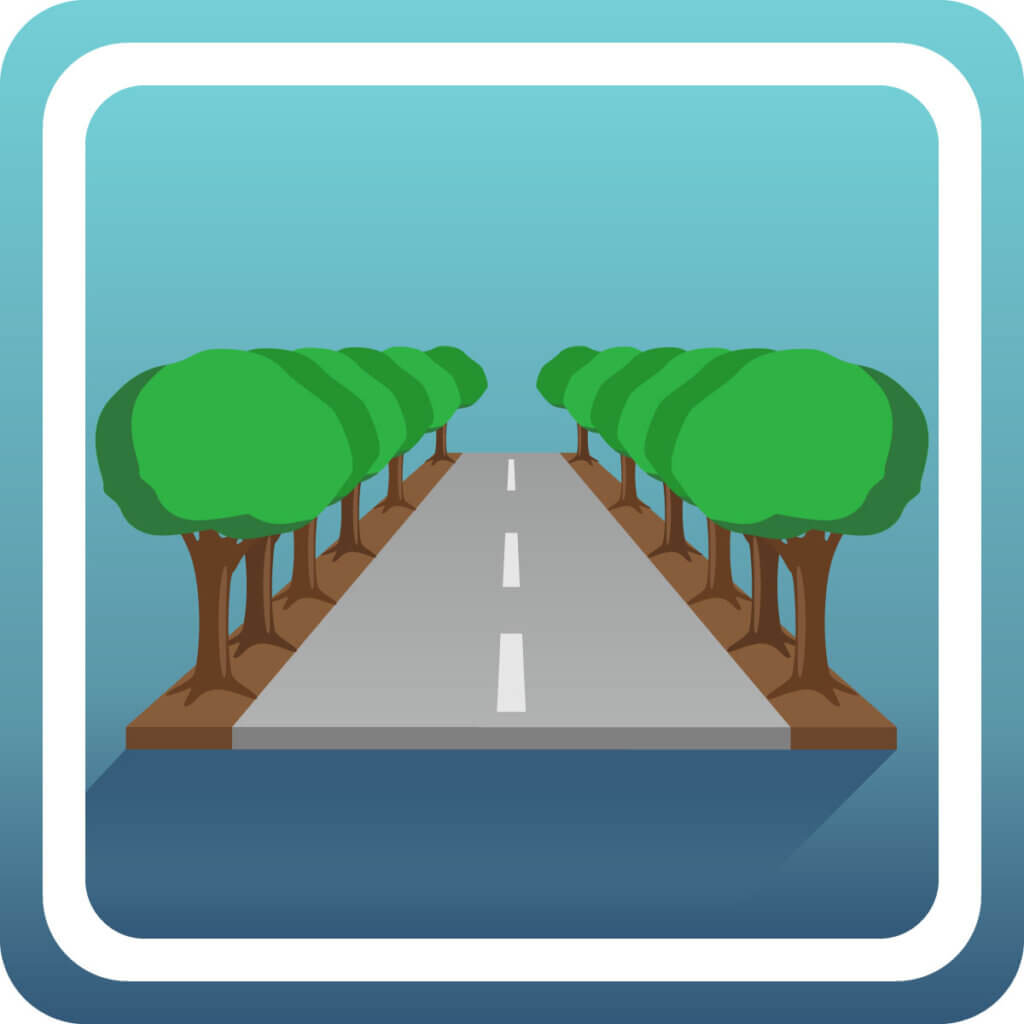 For longer trips and journeys, listening to music or audio books is a good option. Because of its compactness, an MP3 player is perfect for any journey. Since the smartphone is not used, you save battery power for any emergency situations. Inexpensive player models have all the basic functions and can be operated intuitively with just a few buttons, even when you are on the road. A small MP3 player fits in any pocket and can be quickly recharged via USB from a power bank. Sufficient battery life ensures hours of music accompaniment.
Children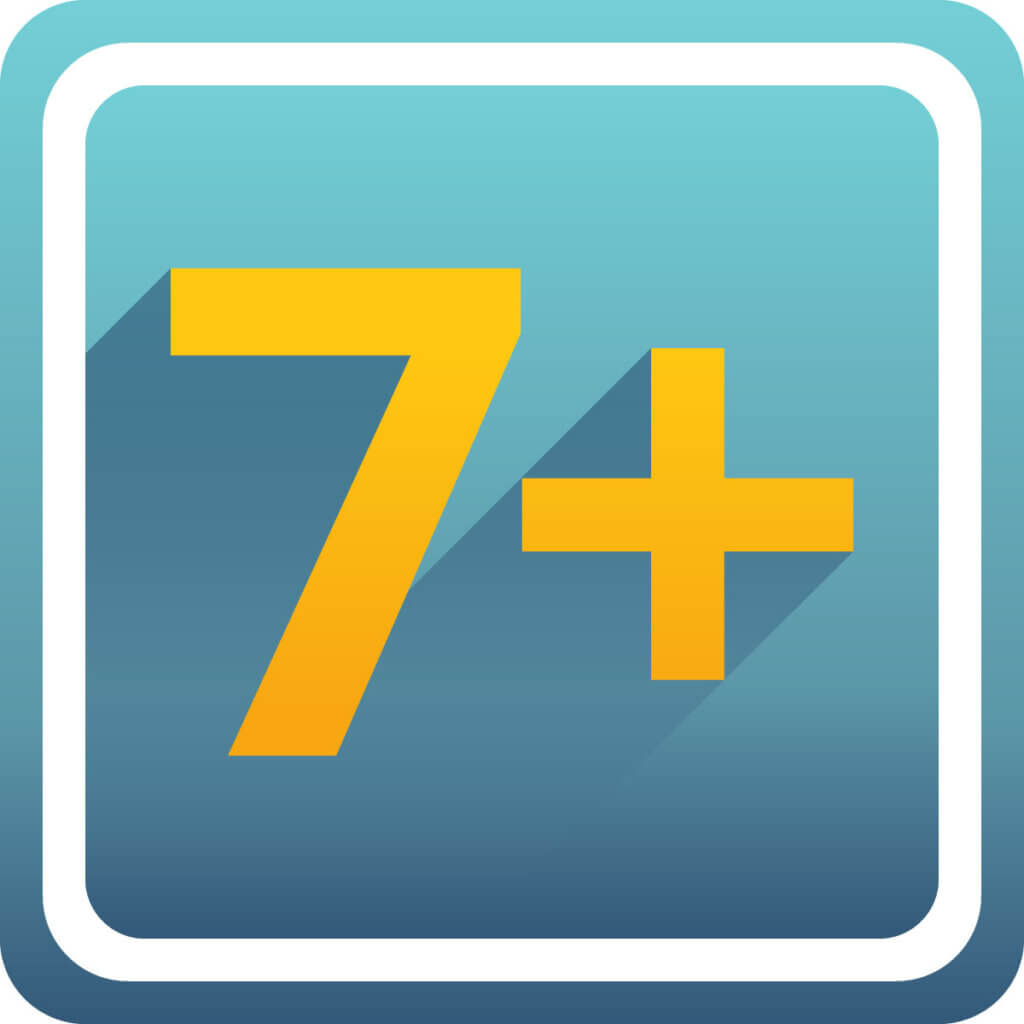 MP3 players are a sensible alternative to smartphones for children. Especially at a young age, children should not yet have regular use of a smartphone. MP3 players are suitable for introducing them to technology and giving them the opportunity to listen to music on the go. With the appropriate model, they can also watch videos or play games. Devices for children are usually colourful and easy to use.
What is an MP3 file?
Audio files always contain components that the human ear cannot perceive. The inaudible frequencies are compressed in an MP3 file so that more songs can be stored on a player. The more components that are filtered out, the greater the compression.
The final degree of compression is given in bit rates, which in turn give an indication of the technical quality of the file: The larger the file, the higher the quality of the content. CDs usually have bit rates of 1.4 megabits per second. MP3 files vary depending on the degree of compression; however, bit rates of 128 to 192 kilobits per second are common. They can also be as large as 320 kilobits per second and occupy correspondingly more memory.
MP3 is the most commonly used file format for digital music. However, some models also play other file formats: for example, the AIFF format used by Apple or other encodings, such as ACC, WAV or M4A. If it is a premium model with High-Res sound, uncompressed formats such as FLAC, AAX, MQA, DSD or files compressed with Apple Lossless are no problem. Basically, the more formats an MP3 player supports, the more flexible you are in the choice of sources from which you obtain your music.
How do I manage the files on the MP3 player?
To store music on your MP3 player, you need to connect it to a PC or laptop. Optionally, you can also use the WLAN-connected home network. However, for large amounts of data, a cable connection is recommended. As soon as the player is connected to the PC, a removable disk appears. When you open it, you have access to the MP3 player's memory. You can then easily transfer the desired songs from your PC to the player using drag-and-drop. Some manufacturers offer management software that allows you to organise your music, audio books and podcasts, as well as purchase and download them if necessary, even without a connection to the player.
Apple, for example, only allows music management via its in-house software iTunes. iPod Nano, Touch and Co. can only be controlled via this software. At the beginning of the 2000s, Apple used copy protection: this prevented you from playing titles that you purchased on iTunes on other MP3 players. In the meantime, it is possible to play titles purchased on iTunes on devices without Apple.