Tablet purchasing advice: How to choose the right product
The most important facts in brief
Tablets are powerful small computers.
Tablets are not only suitable for entertainment, but also for productive work.
Inexpensive tablets are available from 40 euros. High-end devices cost up to 1,000 euros.
There are not only tablets with Android or iOS, but also models with a full Windows operating system.
If necessary, users can buy accessories such as a screen protector, a tablet case or an additional keyboard.
A device for every household
Although everyone now owns a smartphone, tablets enjoy great popularity. Whether from Apple, Samsung, Huawei or another manufacturer, most households now have at least one tablet.
What is a tablet?
A tablet is a small computer similar to a smartphone. It is also operated via a touch screen. However, the screen of a tablet is larger, which is why it is only suitable for making phone calls to a limited extent. On the other hand, it is ideal for reading, streaming video, playing games, listening to music and researching on the internet. It can even control other devices in the home if they are Smarthome-enabled. Unlike a notebook, a tablet does not have a keyboard, but it is possible to connect an external keyboard.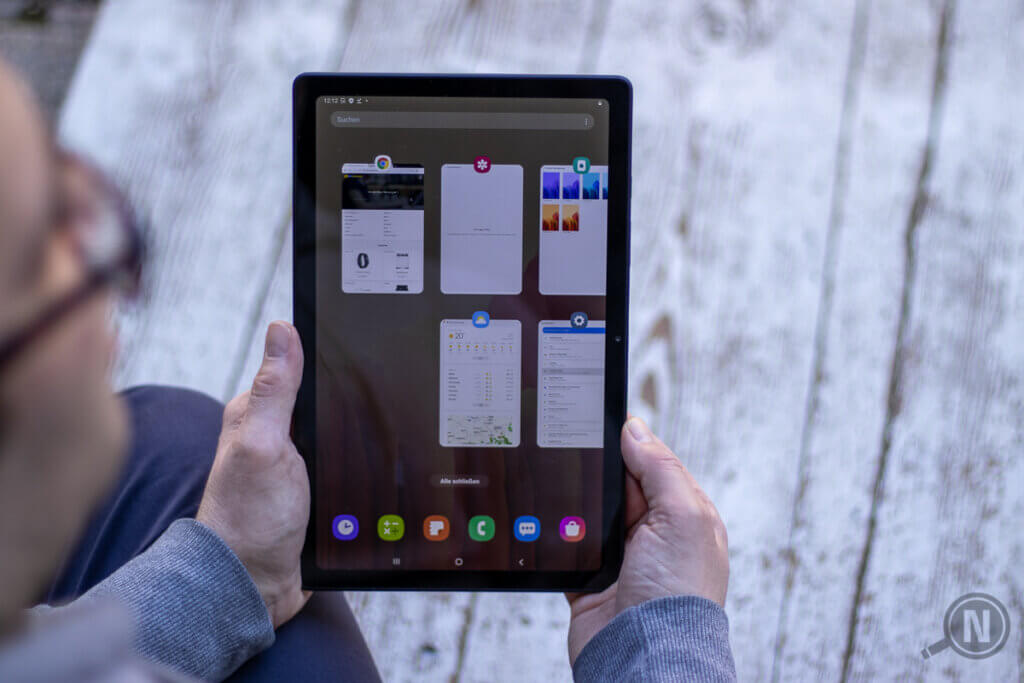 Handy and flexible: what tablets can do
Whether in a professional environment or at home, a tablet has many advantages. Because it has internet access, you can check emails, surf the web, watch videos or upload your own content. In addition, every tablet is equipped with a camera. So you can also take your own pictures and videos with it. The device is also suitable for playing computer games and reading e-books. A large number of available apps allow you to expand your options at any time. Another advantage is that the device is quickly ready for use: it wakes up from sleep mode within a fraction of a second and can thus be used immediately. Operation is very simple and clearly laid out. Last but not least, its low weight and small size make a tablet ideal for mobile use.
How to find the right tablet for you
Tablets come in different price categories. The purchase price depends, among other things, on the range of functions and features.
Lowest price range: up to 100 euros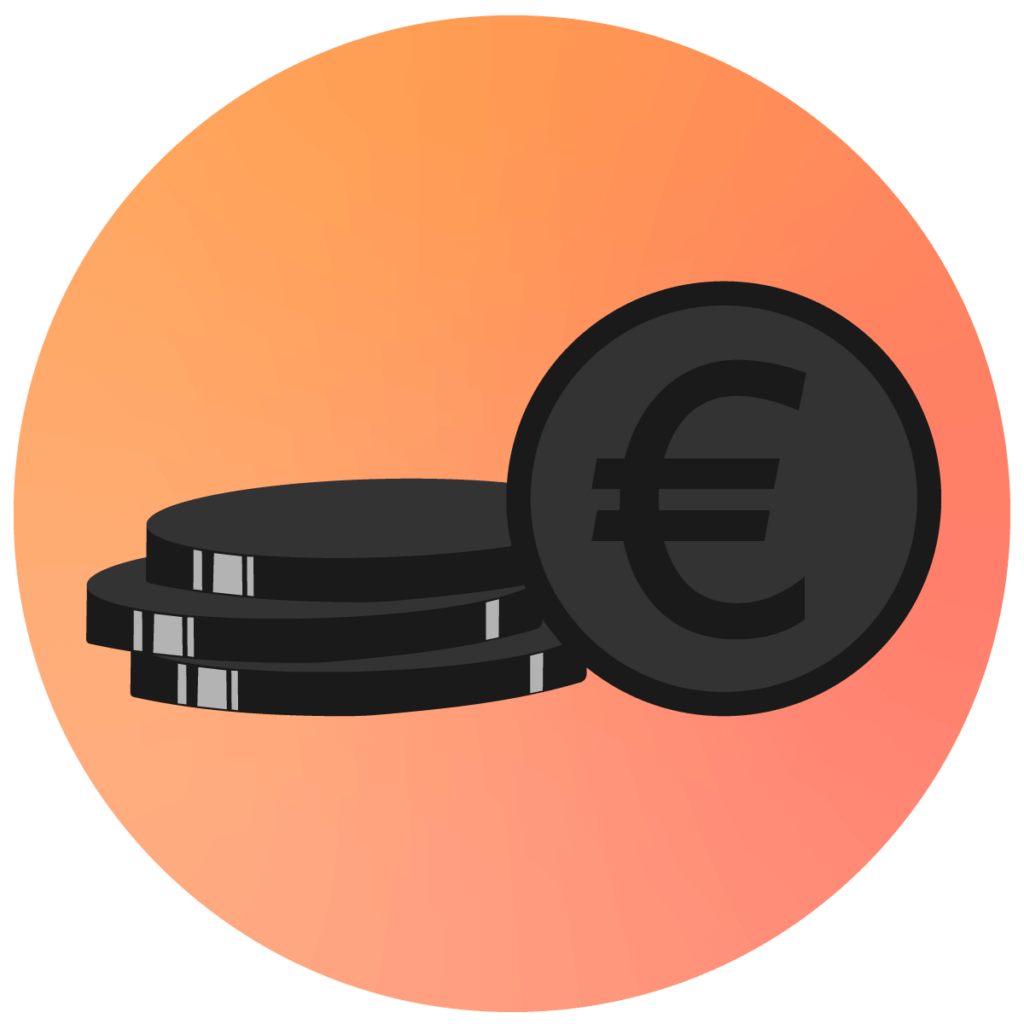 If you don't have a lot of money and don't need an overly powerful device, you can get a tablet for as little as 40 euros. Although these devices are inexpensive, they also offer much less than higher-priced models. The screen resolution is poor, the app selection small and the battery weak. A tablet of this type is mainly suitable for occasional users who use it to call up websites or write emails, but do not want to play games or work extensively.
Low price range: up to 200 euros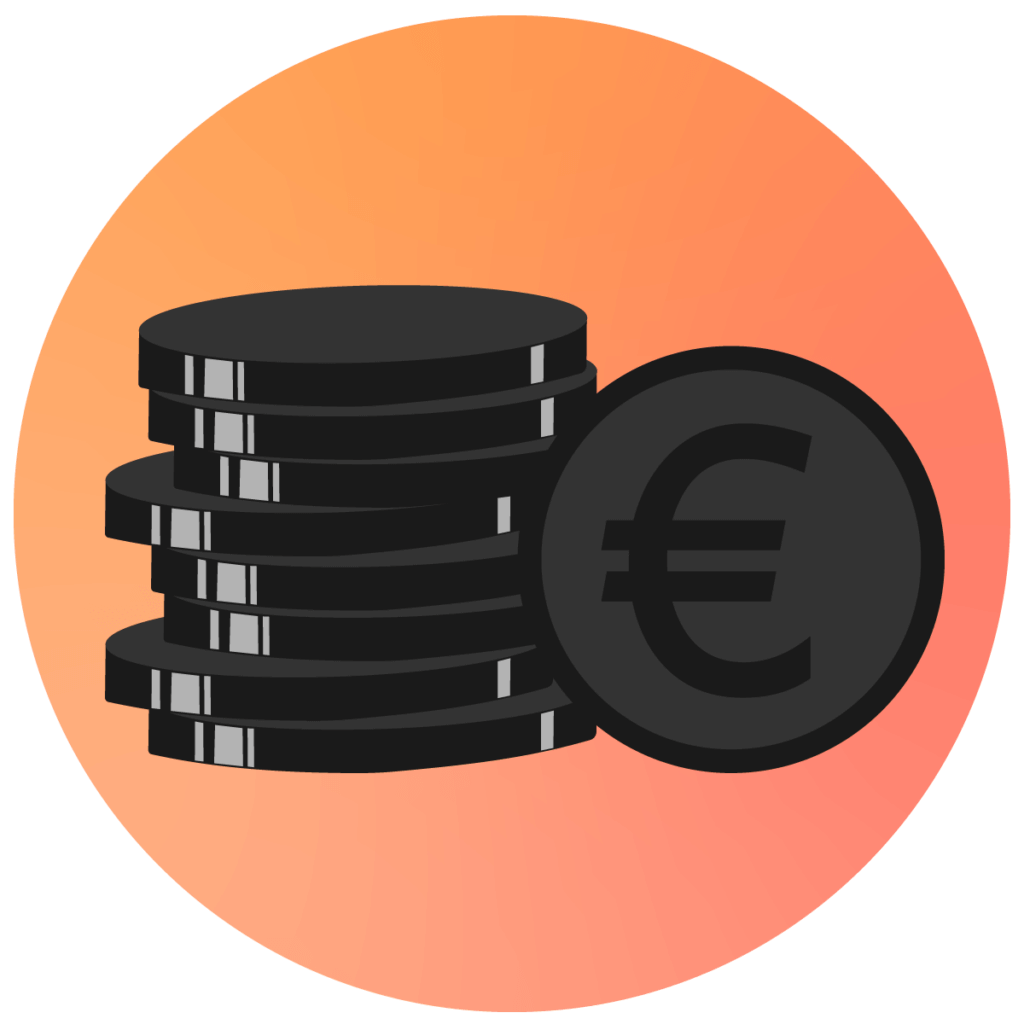 Tablets costing between 100 and 200 euros offer more than those in the lowest price range. They are better made, have a higher screen resolution and an internal memory of up to 64 gigabytes. Processors with eight cores and a working memory of four gigabytes are also realistic in this category. For regular everyday use, the tablets are well suited. However, if you want a device for work or intensive gaming, you should go for higher-priced models.
Middle price range: up to 500 euros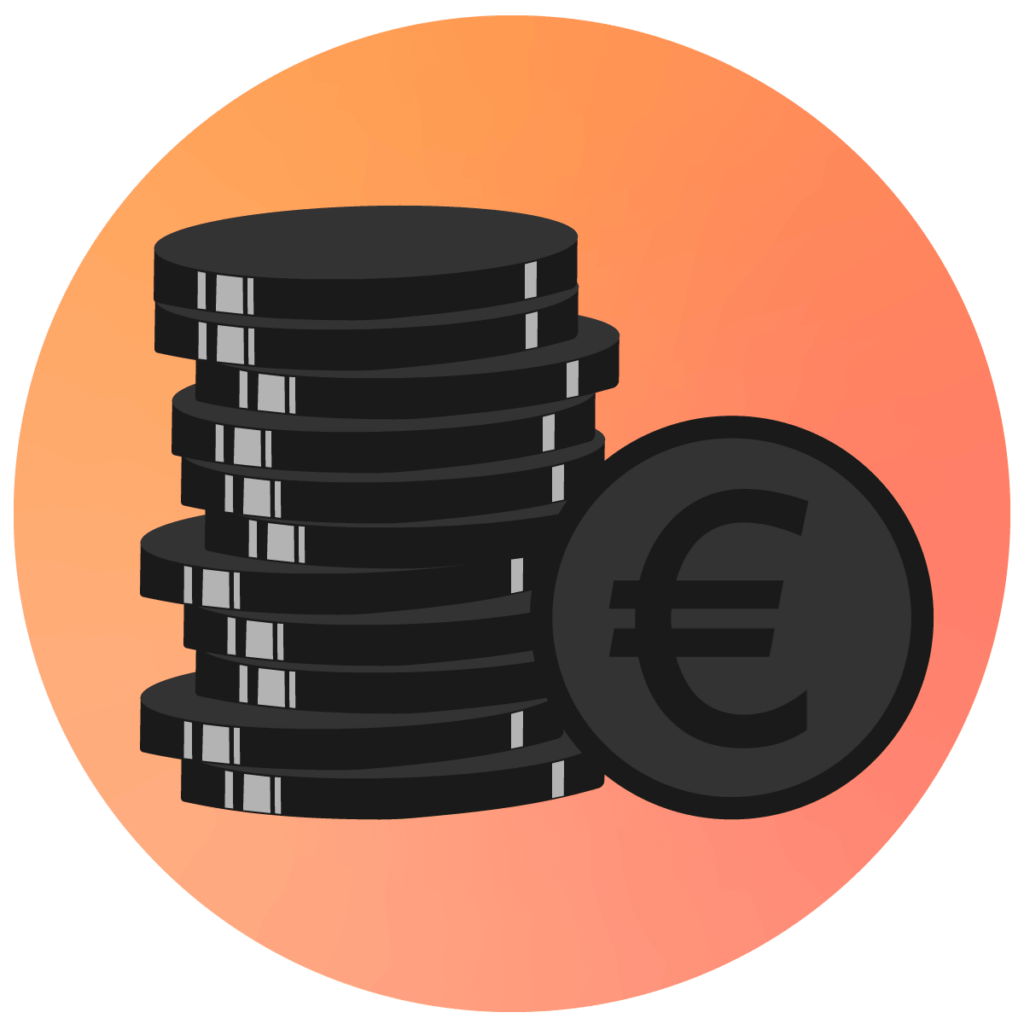 In the price range from 200 to 500 euros, consumers get a lot for their money. The design of the devices often distinguishes them from cheaper tablets, for example, with a particularly thin frame around the display. A full HD display is the minimum in this price range. Users can expect good sound, a long battery life and convenience features such as a fingerprint scanner. In addition, the tablets work faster, which is why they are also well suited for games and occasional, productive work.
Upper price range: over 500 euros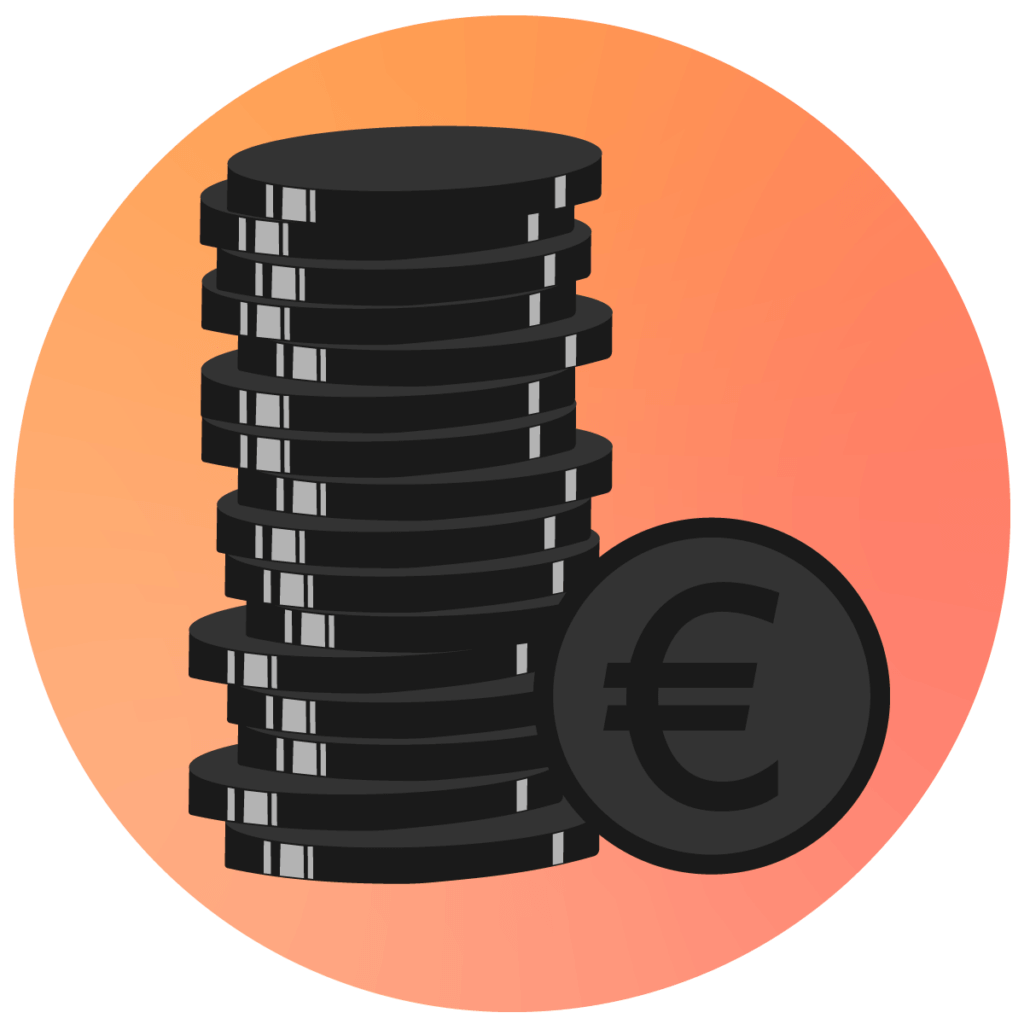 If you want to replace your laptop with a tablet, you should go for a high-end device in the price category above 500 euros. Here you will find models like the Microsoft Surface Pro or Apple's iPad, whose performance comes close to that of a laptop. With an external keyboard and mouse, they can even be used like one. Fast processors, such as the Intel Core i7, an internal memory of up to one terabyte and a working memory of 18 gigabytes are also possible with the top models.
The software of a tablet
The most obvious difference between tablets is their operating system. This not only determines how user-friendly a model is, but also which apps run on the device. Three different operating systems are used on tablets: iOS, Android and Windows.
iOS
Apple tablets run iOS, which is much more closed than Google's operating system. It is compatible with other Apple devices and enables easy data exchange. Although the apps can only be purchased from Apple's App Store, it does offer a wide range of entertainment options. Apple devices are among the most expensive on the market. However, if you already own an Apple computer, it is worth buying an iPad because of its high compatibility.
Android
Android has become as popular an operating system for tablets as it is for smartphones. It was developed by Google as open-source software and, in addition to simple, fast surfing on the internet, also allows you to stream films and series. The apps can be purchased via the Google Play Store. Android tablets come in different models and price ranges. Most models are cheaper than iPads, but also offer high-quality technical features.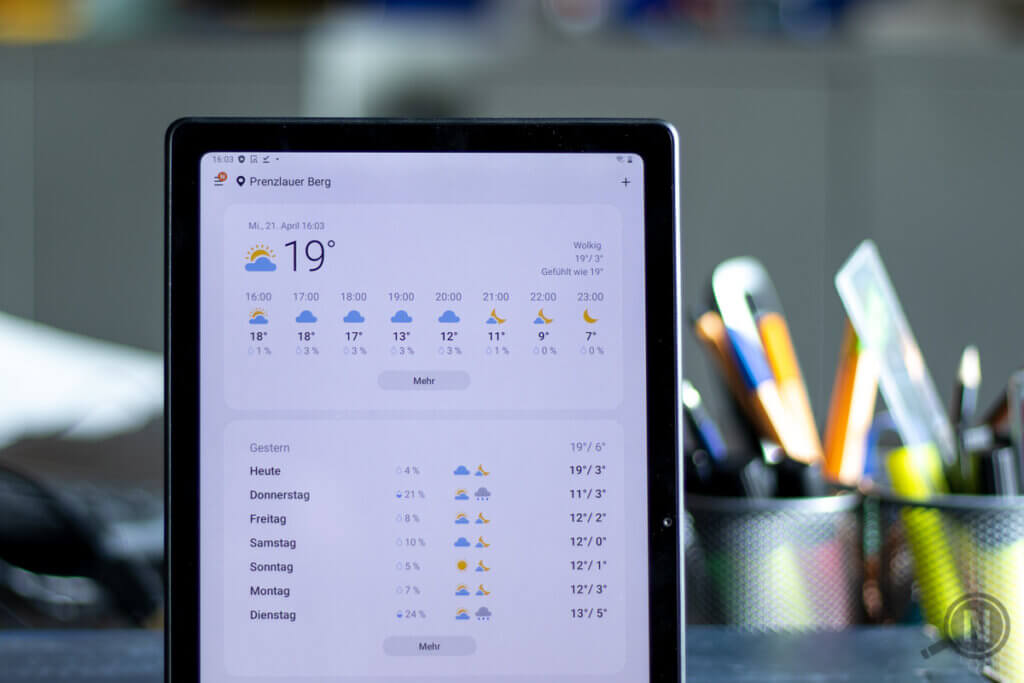 Windows
Tablets with Windows are ideal for working. Unlike iOS and Android versions, they run not only apps with a limited range of functions, but the full desktop versions of applications such as Word, Excel and Photoshop. However, both Windows itself and most Windows programmes are designed primarily for use with mouse and keyboard. Therefore, operation via the touchscreen is sometimes difficult. Users should also bear in mind that Windows places higher demands on the computer's performance than mobile operating systems. Inexpensive Windows tablets are often correspondingly slow. Only in the price range above 500 euros does this operating system become interesting for tablets.
Fire OS
Amazon uses an adapted version of Android called Fire OS for its Fire tablets. The most important difference is that the Amazon Appstore is set up on Fire OS devices instead of the Google Play Store. The selection of apps in Amazon's own app store is relatively limited. However, technically savvy users can install almost any app from Google's store on their Fire tablet. Tablets with Fire OS also do not use Google Assistant like other Android devices, but Amazon's own voice assistant Alexa.
The hardware of a tablet
With tablets, the hardware is less of a focus than with other computers. Nevertheless, it plays a decisive role in determining performance and user-friendliness. Not only are components such as the screen and the connections, which are clearly visible to every user, decisive, but also components hidden inside the device, such as the processor and the RAM.
Internal memory
The tablet's memory is where all your data and apps are stored. High-quality devices have up to one terabyte of internal memory, while inexpensive models often have only 64, 32 or 16 gigabytes. However, users never have all of the storage space available for their own data, as the operating system and apps also take up capacity. If the available storage space is not sufficient, most Android devices offer the option of expanding the memory with a microSD card. This option is not available with iPads.
Working memory (RAM)
The working memory, also called RAM (Random Access Memory), is a kind of intermediate memory. Running programmes store the data they are currently working with there. When you switch off your tablet, the data in the RAM is lost and has to be reloaded. The RAM size for tablets is usually between two and eight gigabytes. The larger the RAM, the more applications you can use at the same time.
Battery
The battery life depends on the storage capacity of the battery on the one hand and the power consumption of the tablet on the other. The display consumes the most power – and the bigger and brighter it is, the more. Games are also often real battery guzzlers: a heavily loaded graphics card requires a particularly large amount of energy. Internet use via WLAN or the mobile network also consumes a lot of power. In contrast, tablets require little power when idle. So if you leave your device in your pocket most of the time, a few days may well pass between two charging processes.
Tablets with a long battery life can be used for up to eight hours before they need to be recharged. The majority of devices last six hours. You should avoid models with a shorter battery life.
Performance and processor
To ensure that websites and e-books load smoothly, the device should have a powerful processor. The more processor cores and gigahertz it has, the faster it is. Two cores and at least a clock speed of one gigahertz is standard for most tablets today. In this context, however, it is also important that the processor and its performance reserves are used optimally by the operating system.
Ports
Most tablets have several ports that they use for charging, connecting peripherals and transferring data. USB is most commonly used. The important thing to remember about USB is that there are different transmission specifications that affect the speed of data transfer, as well as different plug connections independently of these.
For a long time, a micro-USB connection was common for tablets, which is smaller than the USB-A connections known from desktops. However, newer devices rely on USB Type C. These ports are similarly small, but have the advantage that it does not matter which way the plug is turned. This not only makes them more user-friendly, but also more durable, as the sockets are less likely to be damaged by being plugged in the wrong way.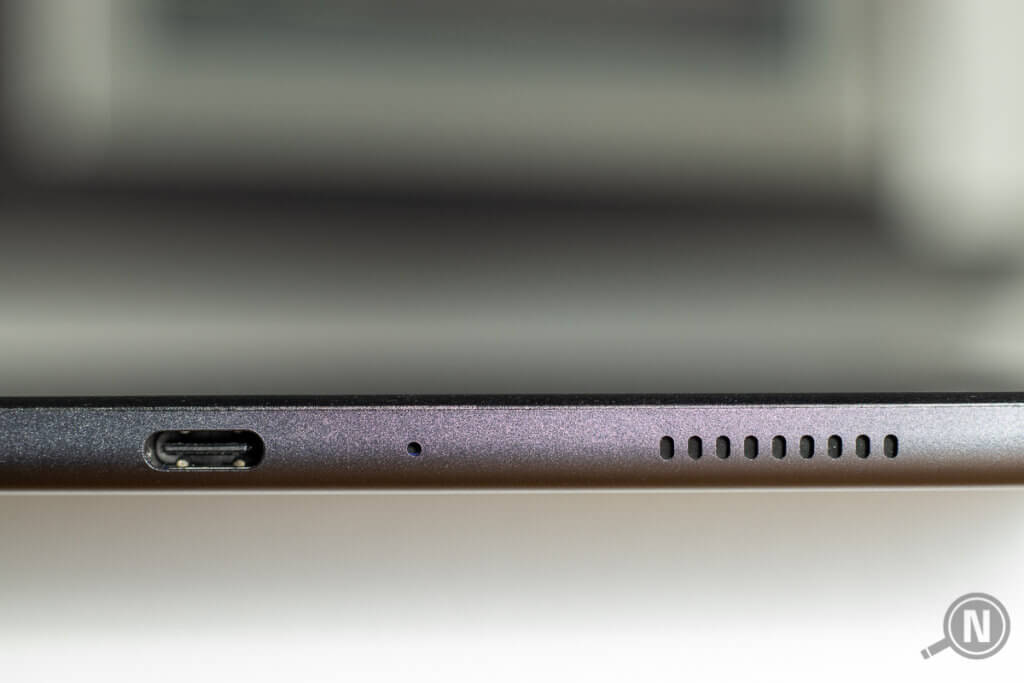 USB 2.0 is currently the standard for data transmission. This allows a data rate of up to 480 megabits per second. However, some tablets now also support the newer USB 3.1 standard, which enables a significantly higher data rate of up to 19 gigabits per second. However, this has been rare so far.
For the wireless connection of accessories such as headsets or keyboards, tablets usually have a Bluetooth module on board. If you want to use your tablet with an external monitor or a TV, you should look for a micro-HDMI port.
Data connection
Tablets can be connected to the internet either via the mobile network or via WLAN. Cellular is mainly for connectivity on the go, while WLAN is mainly useful at home. Mobile radio requires a SIM card and a contract with a mobile phone provider. Currently, the fastest mobile phone standard is LTE; ideally, the tablet should support this. UMTS, the older standard, is too slow for today's web. Models with the even faster successor standard 5G are currently (summer 2020) not yet available. Although 5G is mentioned in some product descriptions, a closer look at the technical details shows that WLAN is meant.
Size and weight
Tablets come in a wide range of sizes. Large tablets are more than 30 centimetres long and have a display with a diagonal of 12 inches. However, they also weigh more than half a kilogram. These tablets are primarily intended for domestic use. Smaller tablets with a display diagonal of 10 to 11 inches, on the other hand, are designed for on-the-go use. There are also much smaller or larger tablets available: mini tablets with a 7-inch display, for example, resemble a large smartphone, while oversized tablets with a 14-inch display can be used more like a compact laptop with a detachable keyboard.
Display
If you want to view photos or videos on your tablet, the resolution should be right. Many tablets are now equipped with Full HD (1,920 x 1,080 pixels), some only with HD (1,280 x 720 pixels). Newer devices even offer 4K resolution (4,096 x 3,072). To ensure that you always see everything well on your tablet, the display brightness is also crucial. It is specified in candela per square metre. A tablet should have at least 400 candela per square metre so that the screen can also be read in the sun. High-quality devices have 500 to 600 candela per square metre.
Camera
You can also use your tablet for video chats or to record videos. Compared to smartphones, the camera on tablets usually has a lower picture quality. Most tablets are equipped with both a main camera and a front camera. The quality of the main camera is important in the first place. High-priced models have a resolution of twelve megapixels or more, while inexpensive devices often have only eight megapixels. For the front camera, even two megapixels are usually sufficient, but it can be more – especially if you often participate in video calls.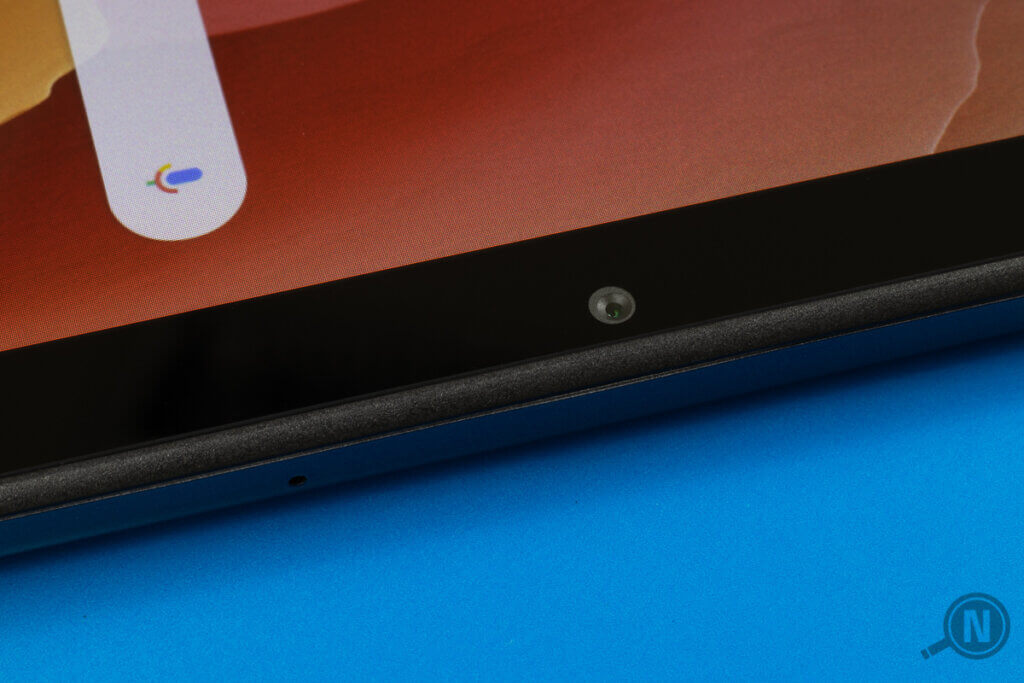 For more fun and security: accessories
A wide range of tablet accessories is available in the shops. Among other things, you can protect your device with a display foil or a case and expand your input options with a keyboard or a pen. A car cradle turns your tablet into an on-board entertainment system, and a docking station into a desktop replacement.
Sleeves, bags and cases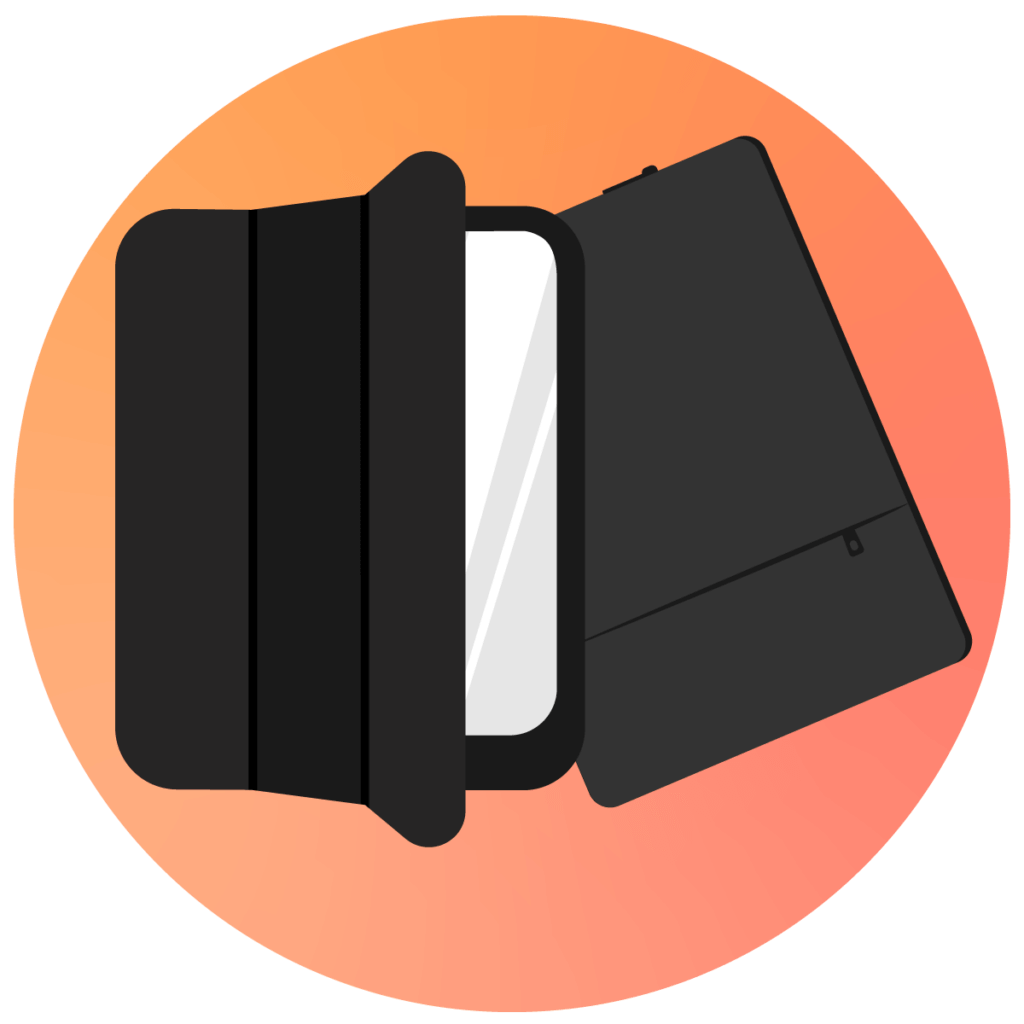 A protective cover is a good way to shield your tablet. There are different types of cases: Cases are usually made of silicone or plastic and only cover the back of the tablet. Cases, on the other hand, are made of textile and protect the device on both sides; to use it, you have to take it out of the case. If you use the tablet on the go, a case is useful because it offers more protection and usually has a handle as well as a carrying strap. The screen diagonal is decisive for choosing the right size.
Screen protector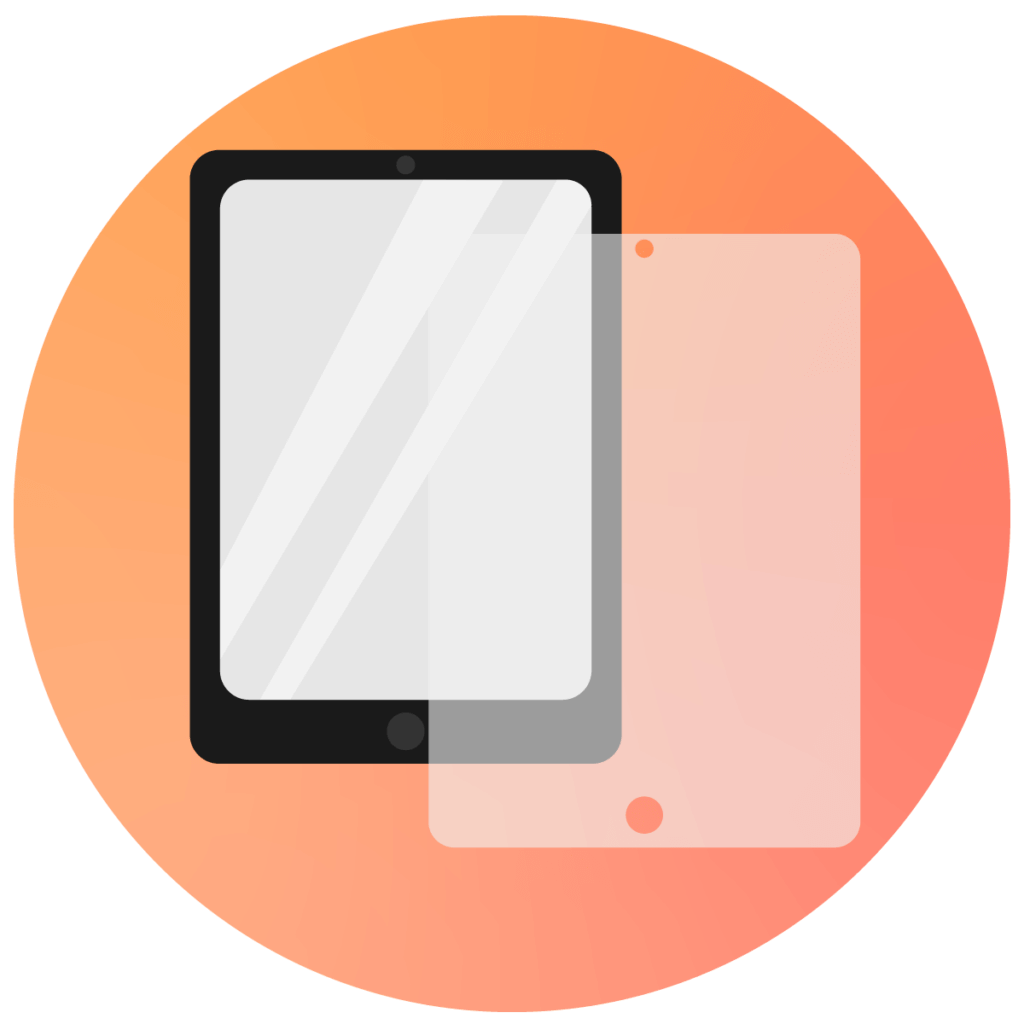 The display of a tablet is very sensitive, which is why protection is usually worth the investment. This is a thin, transparent protective film that is precisely adapted to the screen. It does not interfere with the use of the device and is usually easy to apply or remove. Some of these films also provide the screen with an anti-reflective coating.
Pens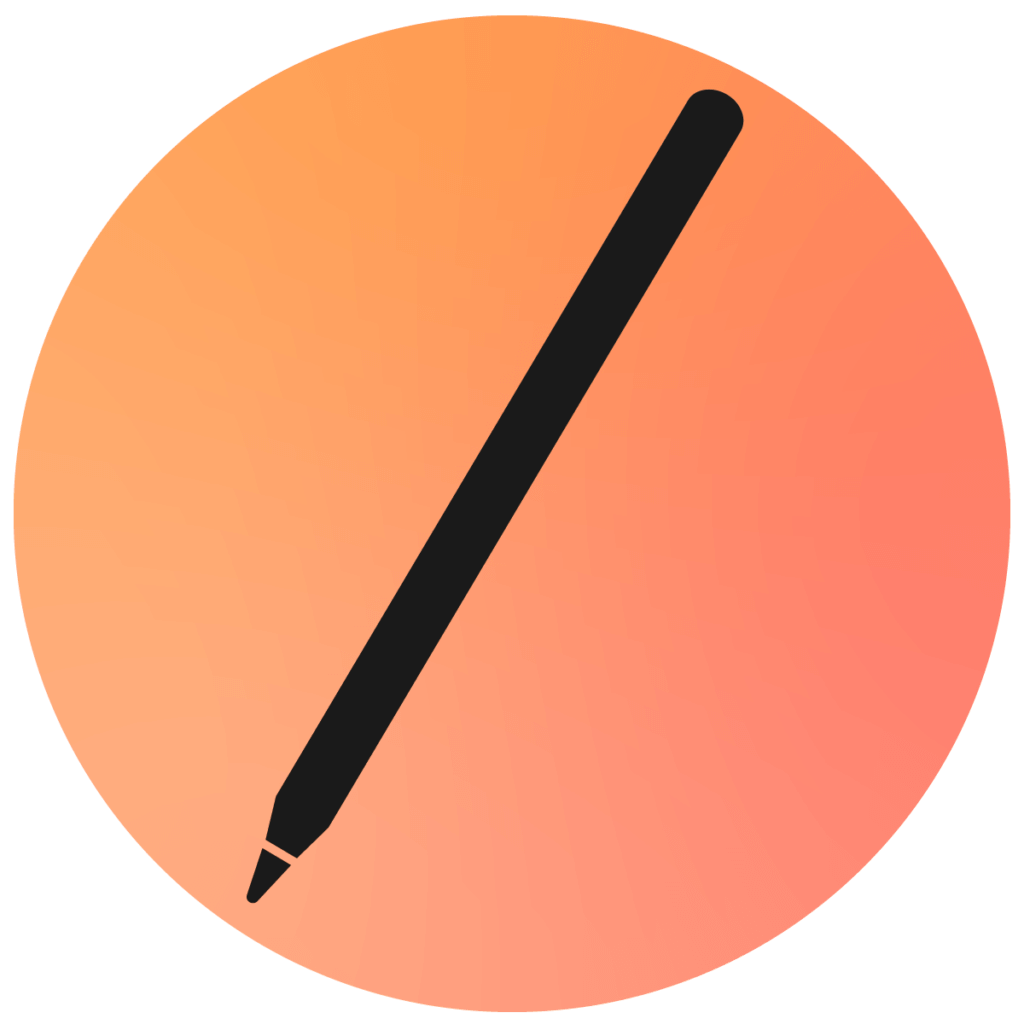 To prevent your tablet from being constantly covered with fingerprints, we recommend buying a touch pen. These pens are specially designed for touchscreens and enable fast and precise operation. They are now offered by all manufacturers and are usually compatible with every tablet. In addition, there are special pens for writing and drawing, such as the Microsoft Surface Pen and the Apple Pencil, which usually only work with the devices of the respective manufacturer.
Keyboard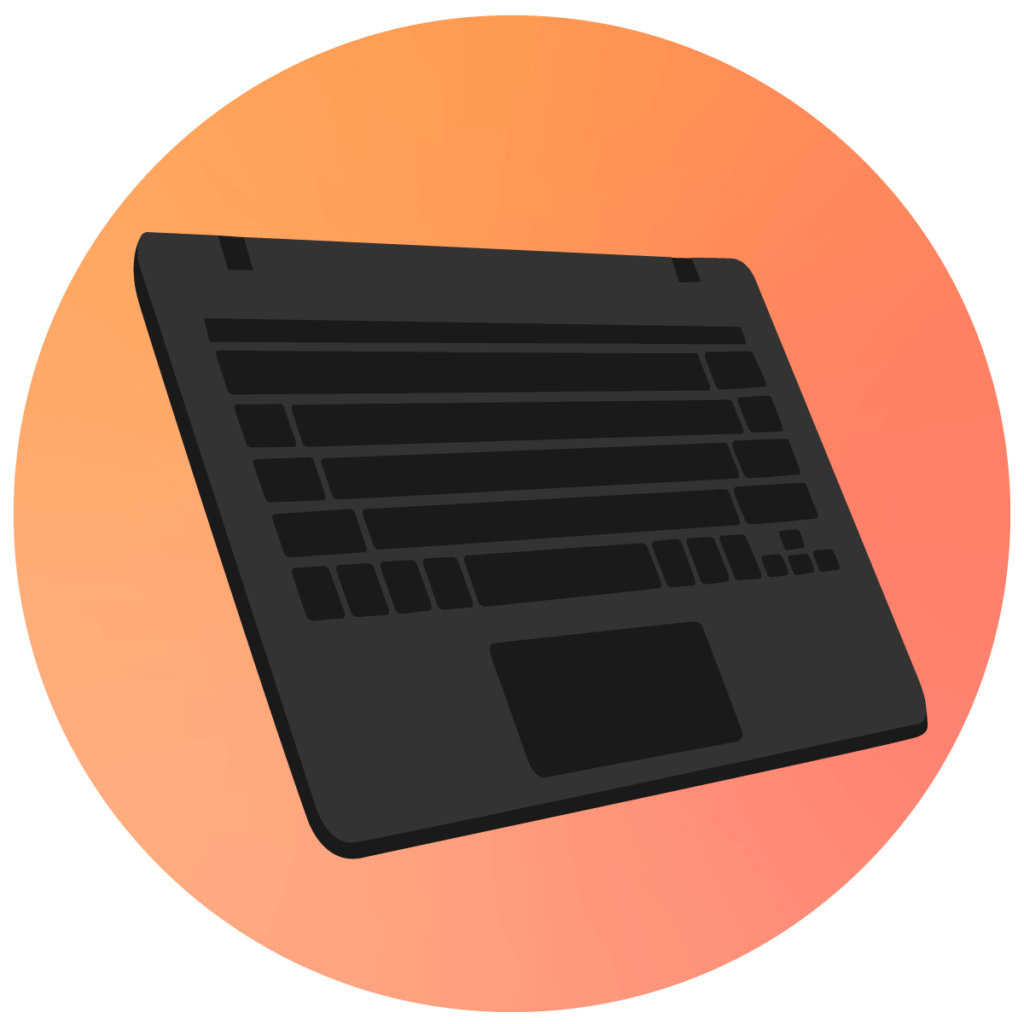 If you prefer to use real keys, you can easily buy them with your tablet. It is common to use small, handy Bluetooth keyboards that can be connected wirelessly to the tablet. They are usually offered in the form of a case, which combines the advantages of both. However, it is usually also possible to connect an ordinary USB keyboard to the tablet using a USB-OTG adapter.
Docking stations and holders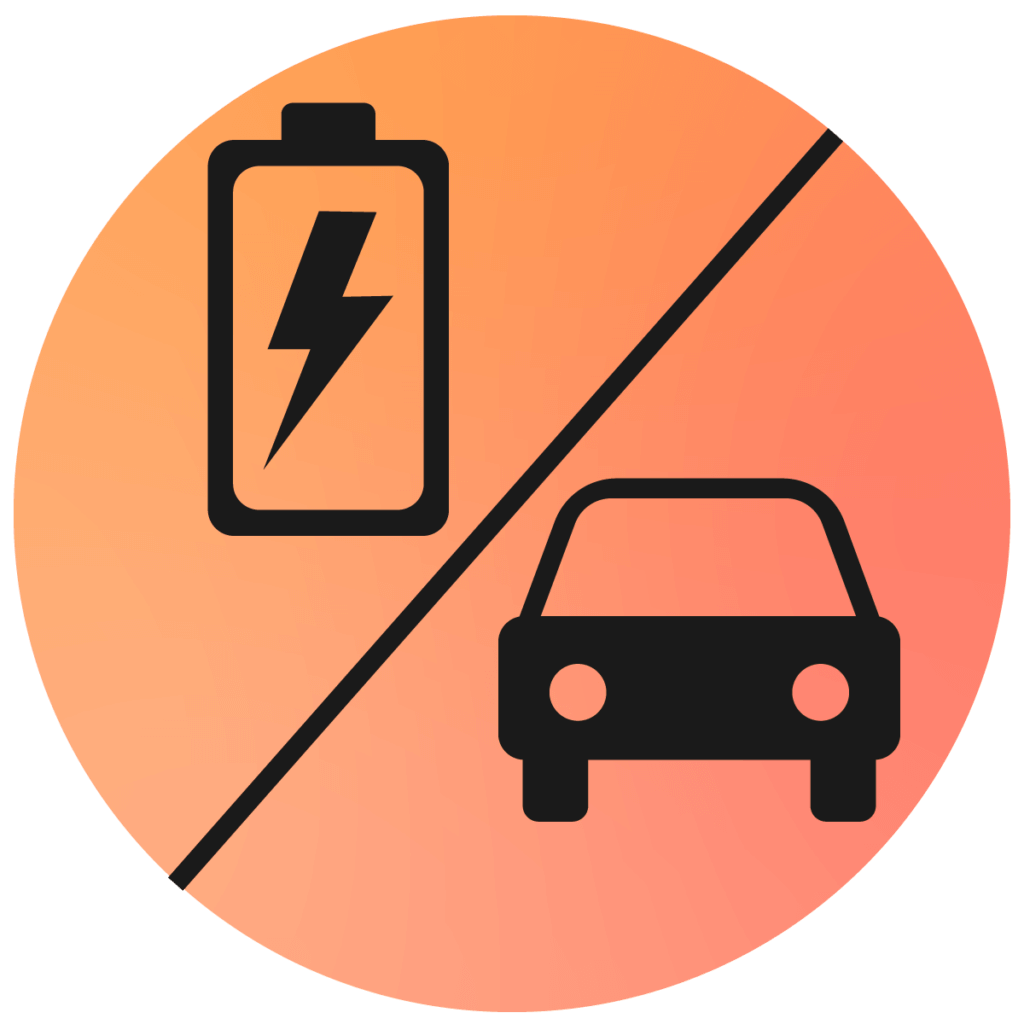 Due to their lightness and compactness, tablets are very well suited as entertainment media in the car. With special holders, they can be securely attached to the windscreen, the dashboard or the headrest of the front seat. In this way, they can serve as a navigation system, telephone or entertainment device in the car. With a docking station, you can connect your tablet to a screen, keyboard, mouse and other peripherals and use it at home or in the office almost like a desktop PC.