Apple MacBook purchasing advice: how to choose the right product
What you need to know
Apple MacBooks have their own operating system, macOS. It is very user-friendly, secure, and reliable.
Apple offers the MacBook Air in a 13-inch size, while you can get the MacBook Pro in either a 13, 14, or 16-inch version.
MacBooks are powerful computers thanks to Apple's own M1 processing chip.
MacBooks are available with different display sizes, processing power, storage, and RAM.
Expert technology
Do you know the name of the chief Lenovo or Microsoft designer? Probably not, and you wouldn't be alone in not knowing. Outside of the computer industry, the only widely know name is Jonathan Ive, former chief Apple designer. Alongside the late Steve Jobs, he is the best-known person behind the brand. This has good reason: product design is of paramount importance over in Cupertino, and design is one of the company's greatest strengths. Apple design strictly adheres to the mantra 'form follows function'. User experience takes center stage: in other words, for Apple, computers need to adapt to humans, not humans to computers.
It is then no wonder that you can see a fastidious approach to design with MacBooks. From the high-quality frame workmanship to the user-friendly operating system, Apple leaves no stone unturned with their high-power laptops. MacBooks are premium quality notebooks that just work, with no ifs and no buts. Broadly speaking, MacBook users won't encounter the same frustrations as Windows users get when their devices don't work properly.
MacBook models
Apple released the first MacBook in 2006 and has dominated the notebook market ever since. Currently there are two main types of MacBook available: the MacBook Air and the MacBook Pro.
MacBook Air
The first MacBook Air was released in 2008 as the thinnest laptop in the world. It was a revolutionary product at the time, and, since then, Apple has continued to raise the bar for ultralight laptops. The second-generation design was released in 2012, followed by the third in 2018. A fourth-generation design is expected within the next year or so. The current-gen MacBook Air with M1 chips was released in 2020 and is 0.63 inches (1.6cm) thick when folded together and weighs 2.8 pounds (1.29kg). Hence, what you get is top-of-the-range technology in a lightweight package.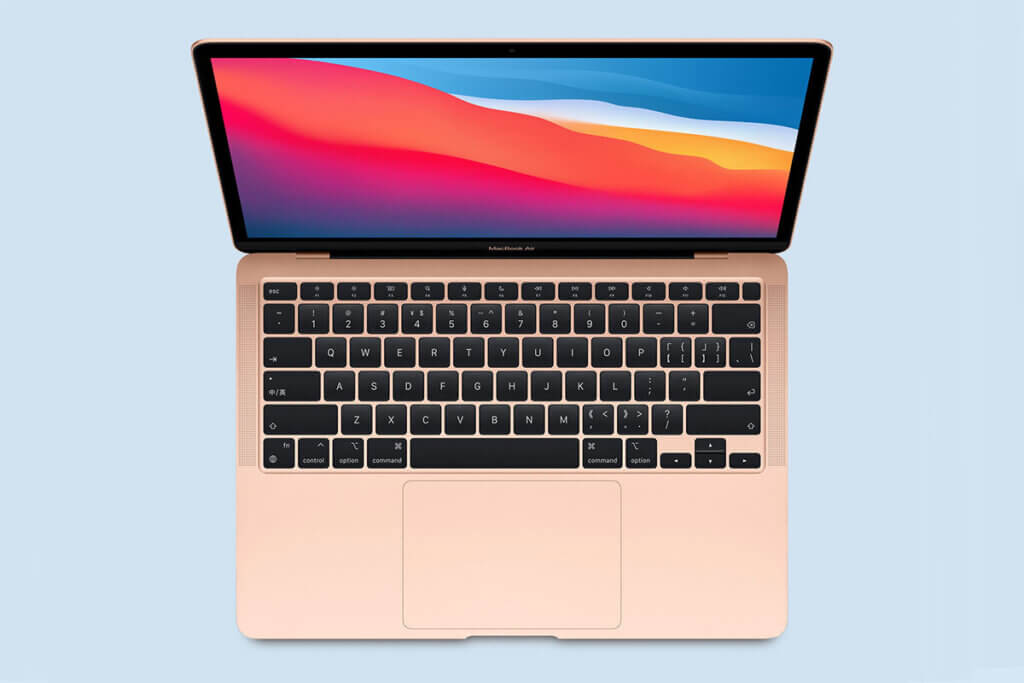 The base MacBook Air models come with either 256 or 512GB SSDs, but you can optionally upgrade to as much as 2TB. In terms of RAM, you can chose either 8 or 16GB. All new MacBook Airs are fitted with Apple's own M1 chip – the only difference in models is that the base version has a 7-core GPU rather than an 8-core one (both have 8-core CPUs). Charging and external connections work via two Thunderbolt ports. MacBook Airs also have a TouchID (fingerprint) sensor, a high-definition camera, a 3.5mm headphone jack and a lithium-polymer battery that provides up to 18 hours of charge. macOS is pre-installed and thanks to the Sidecar feature you can use your iPad as a second screen. Apple also advertises the environmental friendliness of the materials used in the MacBook Air: the display is mercury and arsenic-free, and the housing is made from 100% recycled aluminum.
13-inch MacBook Pro
The current 13-inch MacBook Pro was released in late 2020 and has the M1 chip. Design-wise, it is the same as the previous gen Intel models which means it comes with a Touch Bar. The Touch Bar is essentially a mini touchscreen which can help you navigate around macOS. Apple hasn't produced MacBooks with the controversial Butterfly keyboard since 2019, so the 13-inch Pro has a scissor keyboard. In terms of performance, the 13-inch Pro is very similar to the MacBook Air. The difference between the two is that the Pro has fans which means it can keep cool to maintain processing speed, whereas the fanless Air needs to slow down to prevent overheating when doing long tasks. Due to the fans, the 13-inch Pro is heavier than the MacBook Air.
In addition, this MacBook Pro comes with more storage of several terabytes, revised speakers, a newly developed cooling system, an improved graphics card, and a larger battery. While the 16-inch MacBook is a little heavier and larger than its predecessors, most users should be mild-mannered when it comes to the improved and innovative inner workings of the Apple notebook. Intel is doing its part with its latest generation of processors.
13-inch MacBook Pro
The 13-inch MacBook Pro appeared on the market just one year later than the 16-inch variant and represents the fifth generation of the MacBook Pro with the larger partner model. The 13-inch model offers you the same features as its "big brother": here, too, you type comfortably on a scissor-action keyboard; this has become so popular that Apple no longer makes products with butterfly action. The memory has also been expanded. You can now choose between 256, 512, and 1,024GB. In addition, you can choose between a MacBook with an eighth- or tenth-generation Intel processor.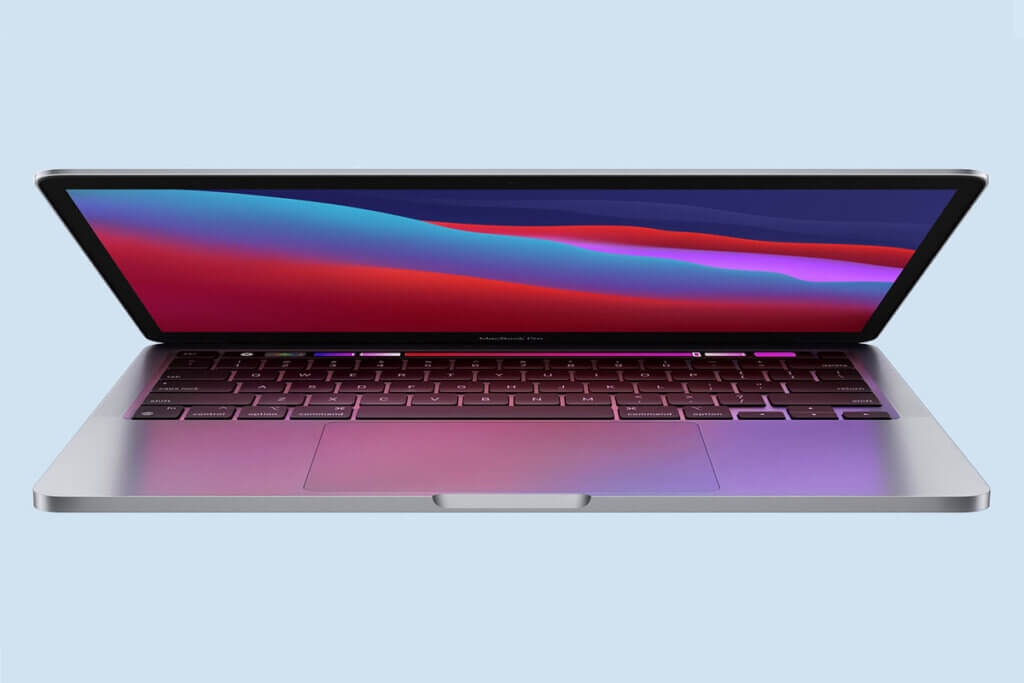 Capacity wise, the base 13-inch Pro has a 256GB SSD, but like with the Air, this is customizable up to 2TB. The True Tone Retina display has a 2560×1600 pixel display which automatically adjusts color settings based on your surroundings, so you get the most accurate picture representation. 13-inch Pros have two Thunderbolt ports.
Eco-friendly trade-ins

If your old Mac is in good condition, Apple offers a service where you can get store credit for trading it in when you buy a new one. If it isn't suitable for trade-in, you can still take it to an Apple store where they will recycle it properly for free.
14- and 16-inch MacBook Pro
The latest top-of-the-range MacBook Pros come in 14 and 16-inch sizes. They were first released in October 2021 and are designed for professionals. They have extremely fast M1 Max or M1 Pro chips in them. These are hugely powerful versions of the base M1 chip – the highest spec M1 Max has a 10-core CPU, 16-core GPU, and can support up to 64GB of RAM. They are the most powerful MacBooks ever released by Apple, and can have up to 8TB of internal storage, although this does mean they cost a lot.
These MacBook Pros have a different design to the 13-inch model. Apple has removed the Touch Bar, and reintroduced a redesigned MagSafe charging port. They have three Thunderbolt ports, an HDMI port, and an SD card slot, as well as an upgraded audio interface with the headphone jack. This connectivity makes them great for professionals working with audio or video.
Purchasing tips
The most important thing to consider when choosing a MacBook is what kind of technical specifications you need. The base M1 chip is still so powerful that if you're only planning on light to medium usage you will be more than happy. If you want to use your MacBook for processor intensive things like audio or video editing, then consider going for a model with an M1 Pro or M1 Max chip. In terms of storage, you should go for as much as you can afford. Apart from checking guarantee periods, the last thing to consider is what color MacBook suits you best!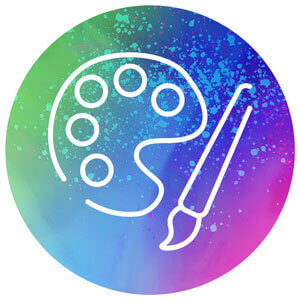 Color
Ever since the brightly colored iBook, color has been an important part of Apple's laptop offering. Nowadays, MacBooks don't come in such a wide range of colors – but this is rumored to be changing with the next generation of MacBook Airs. At the moment, MacBook Pros come in either silver or 'space grey' (a dark grey color). MacBook Airs come in silver, 'space grey', and gold. All MacBooks are matte and have a bright Apple logo on the outside behind the screen.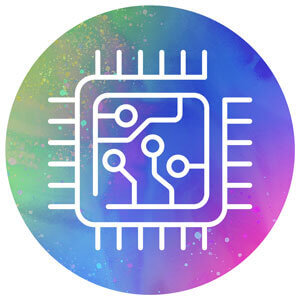 Chip
The general rule with MacBooks is that the more money you spend, the more powerful a chip you will get. All MacBooks now come with Apple's own M1 chips. The base M1 processor is on the 13-inch Pro as well as the Air. While it is the entry-level model, it is still an extremely powerful and efficient chip, so unless you are planning to use your MacBook for professional rendering or editing, it will be plenty. If you do want more, then the 14 and 16-inch Pros come with either M1 Pro or M1 Max chips. They are extraordinarily powerful chips with 10-core processors. The Max is specifically designed for graphics processing, as it has twice the GPU cores than the already crazily powerful Pro (64 cores vs 32).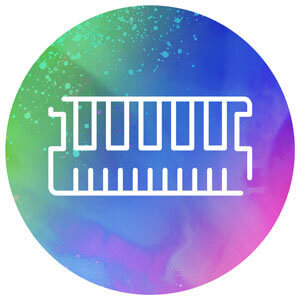 RAM
RAM is the storage that holds the applications and data you are currently running. The larger it is, the more applications you can run in parallel, which is especially useful if you want to run multiple intensive applications on your MacBook. The MacBook Air and 13-inch Pro come with either 8 or 16GB of RAM. The 14 and 16-inch models comes with 16GB as standard, but this can be upgraded to 64GB if you choose a model with the M1 Max chip.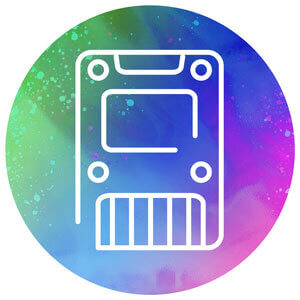 Storage
All MacBooks have SSDs for storage. They are durable, silent, and fast. The base MacBook Air and 13-inch Pro models all start with 256GB of storage, but this can be customized up to 2TB when you buy. Apple MacBooks do not have upgradeable storage nowadays, so you should go for as much as you can afford when buying. The professional 14 and 16-inch Pro models start with 512GB SSDs but can be customized up to a whopping 8TB if you have the inclination – and the money!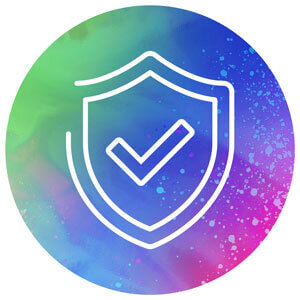 Warranty
Apple provides a one-year limited manufacturers warranty on its products. If you bought your MacBook from a third party you can still use the warranty if you're within the time period. The warranty is also limited so it only covers hardware failures and manufacturing defects. Apple also offers its AppleCare program which significantly extends the warranty period as well as its remit. You can claim for accidental damage or theft up to two times a year, although you will need to pay a premium when you claim.
Special MacBook features
Apple has always been a bit different from other computer manufacturers – they even make their own processing chips. Read on for an overview of some of the special characteristics you find on MacBooks.
macOS and apps
One of the biggest differences between Macs and PCs is the operating system. Most computers run on Windows, whereas Macs always run on Apple's macOS. The operating system doesn't just determine how the hardware components of a computer communicate with each other, it also determines how you use the computer itself. The OS determines how easy it is to use the computer, and how stable it is.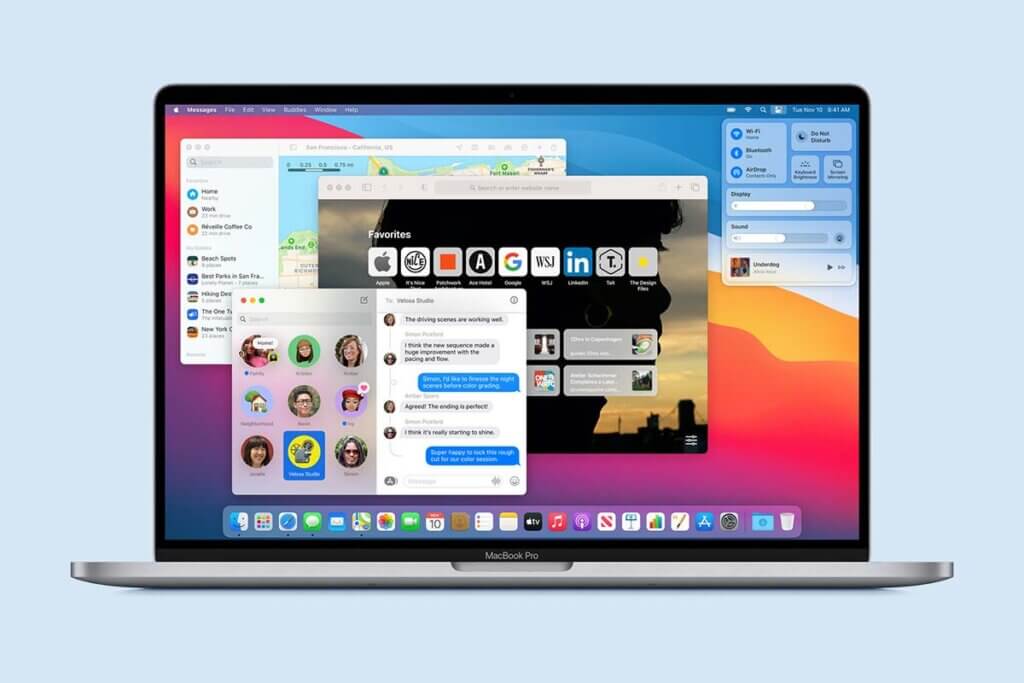 Apple's operating system, macOS, is very user-friendly, secure, and stable. A lot of users find the interface easier to navigate and more aesthetically pleasing than Windows or Linux. The fact that Apple controls both the hardware and software on MacBooks is a massive advantage compared to other laptops. It means that hardware and software are perfectly integrated and optimized, leading to big performance increases. It also means that Apple doesn't have to make any compromises with its operating system, as it doesn't need to be able to run on low-powered machines.
macOS only has a few downsides. The main thing to consider is that it doesn't support as wide a range of programs as Windows. In general, this won't be an issue, but if you want to use specialist software, check before you buy whether it has a macOS version. You can boot Windows on a Mac too, but this is a lot of effort as you have to restart the laptop each time. If you're a gamer, macOS might also not be the best. Most games are only available on Windows so you might find yourself frustrated.
Recycled aluminum unibody housing
Apple's metal MacBook housings are iconic in and of themselves. The company was one of the first to stop using plastic to construct the outer laptop body, instead choosing to use aluminum. MacBook 'unibodies' as Apple calls them are milled and drilled from a single piece of aluminum. This manufacturing process results in a high level of durability even when the metal is extremely thin.
Touch Bar
The Touch Bar was a controversial addition to the MacBook design when it was added back in 2016. While they were designed to help navigating around macOS, removing physical function buttons was not universally loved. So much so, in fact, that it is now only available on 13-inch Pros. Whether you want a Touch Bar will come down to personal preference. The touchscreen can make things like changing the volume slightly more cumbersome, but it can also make other things like changing color gradient in Photoshop easier.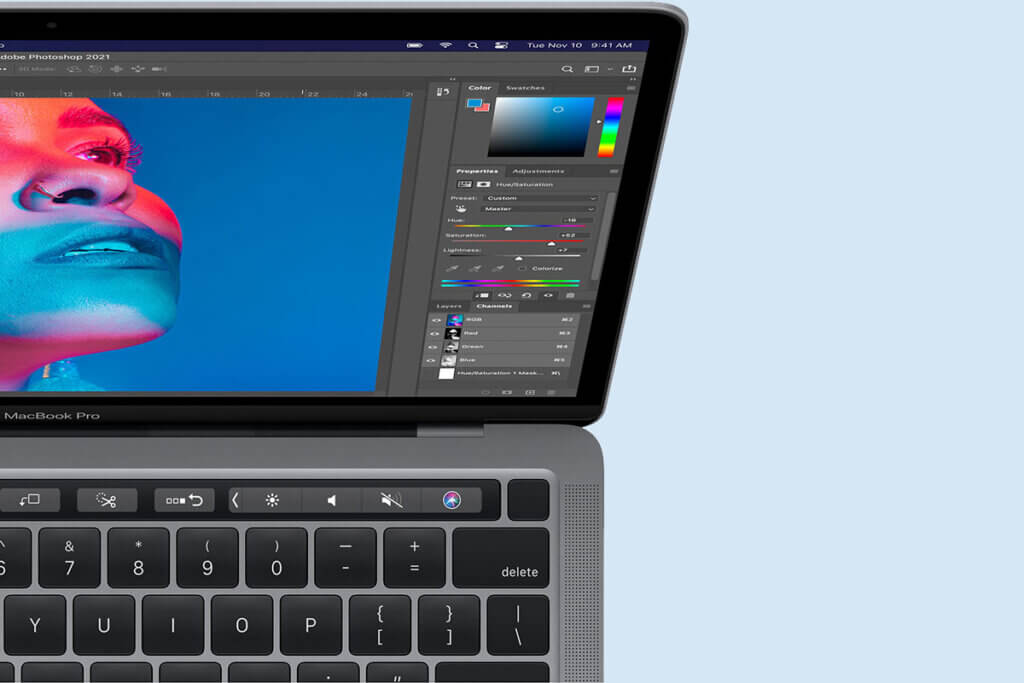 Touch ID
Apple's Touch ID technology is essentially just a branded fingerprint reader. Just like on smartphones, you can use it both to unlock your MacBook and to replace passwords.
Retina display
Apple calls its high-quality screens Retina displays. The reason behind the marketing is that the resolution on MacBook displays is so high the human eye can't distinguish any individual pixels. At the time of writing MacBook Airs and 13-inch Pros have a slightly lower display resolution (227 pixels per inch) than 14 and 16-inch Pros (254 ppi), but this is expected to change with the next generation of Airs.
Thunderbolt ports
MacBooks have Thunderbolt ports are for charging as well as connecting external devices. They are high-throughput USB-C interfaces with a maximum bandwidth of 40 Gbit/s.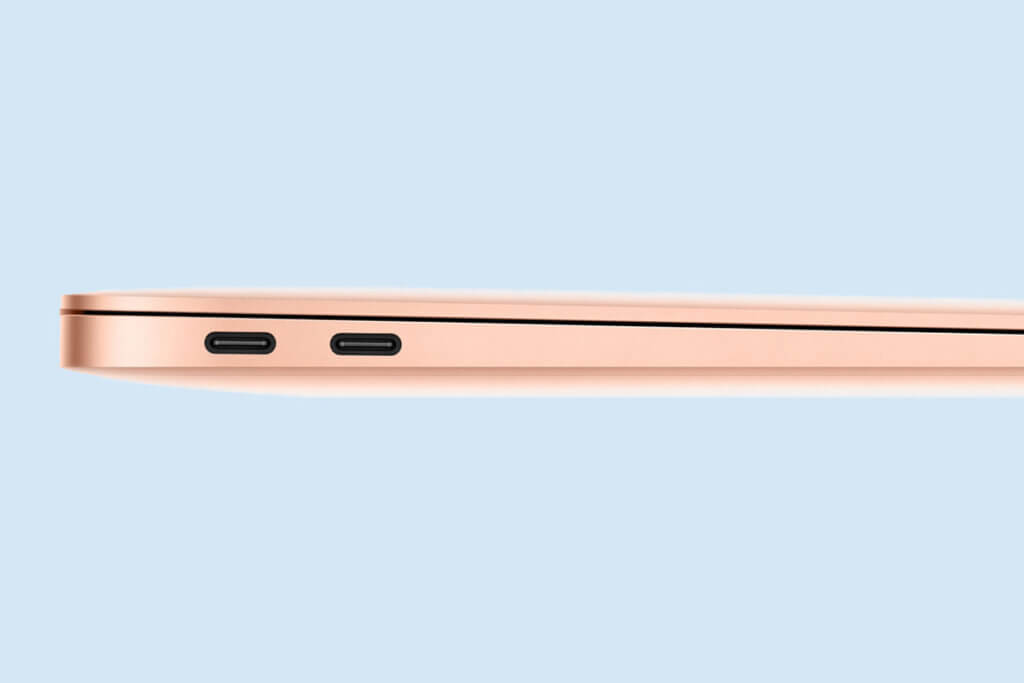 MacBook accessories
Apple offers a range of accessories so you can get the best out of your MacBook.
Cables and adaptors
Since Apple products have their own proprietary Thunderbolt ports, you need the right kind of cables and adapters. Thunderbolt uses USB-C technology, so make sure you have devices that are compatible. Getting a dongle or adapter is going to be necessary, especially if you want to connect multiple things at once.
Cases and sleeves
Getting a case or a sleeve is a good idea if you want to transport your laptop without it getting any scratches or other damage. Apple don't offer their own cases, but there are loads of third-party manufacturers offering great options to suit any style.
Public security

If you're going to be using your laptop out in public a lot, then you should consider getting a display protector. They go on top of your laptop screen and have innovative filters which mean you can only read what is on the screen if you are straight in front of it – somebody peering over from the side won't be able to read what you are doing. Display protectors are anti-glare, and they don't stop you from closing the laptop. They are also easy to take off, making them a good option for business trips.
Keyboards and mice
If you want to connect your MacBook to an external monitor, getting an external keyboard and mouse is a good idea. Apple sells keyboards both with and without numeric keypads. When it comes to mice, there's a huge range to choose from.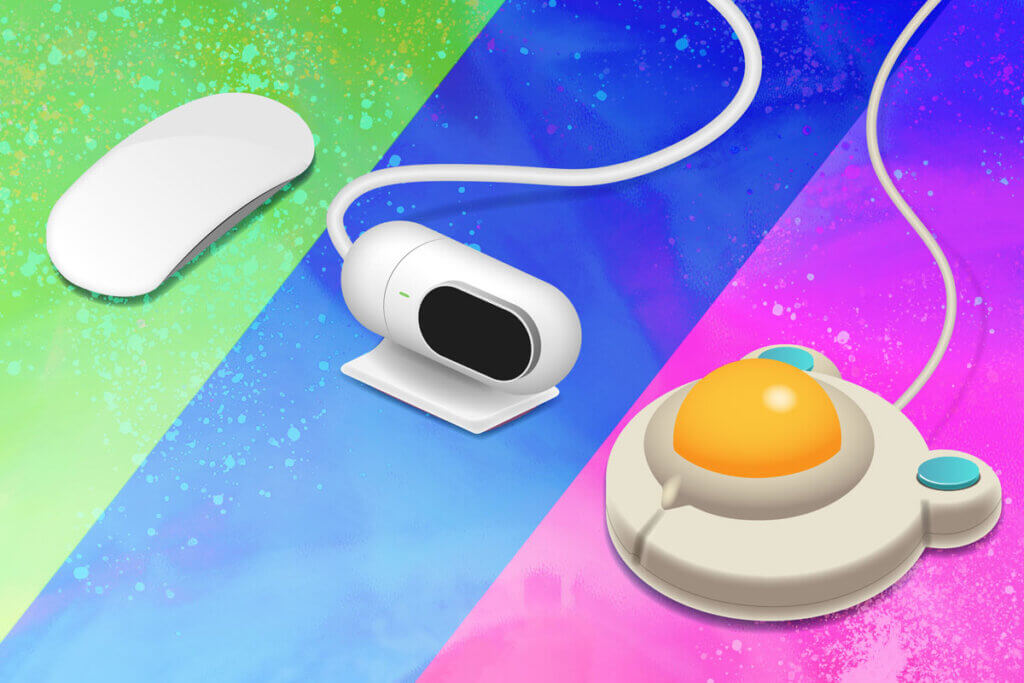 Apple's Magic Mouse is a wireless multi-touch mouse. It is light and small, weighing around 0.2 pounds (100g) and less than an inch tall. Apple also sells a hands-free mouse for people with altered mobility. Called the AbleNet TrackerPro, it is controlled by head movements. You don't have to use an Apple mouse with your MacBook, which means you can also get other types of mice if you have other requirements. One possible option is a trackball mouse which is controlled by one large ball in the middle. Trackball mice are easy to use and are less straining on your hands and wrists. You can of course use any normal mouse with your MacBook too.
Trackpad
Apple's Magic Trackpad is a half inch (1cm) flat pad with a glass surface. Underneath are four sensors that allow you to press anywhere on the pad to control your MacBook. The sensors detect how hard and how long you press, which means you can do a wide range of different taps to control different things on your MacBook. The trackpad also automatically pairs with your MacBook.
Stands
MacBook stands are ergonomically designed so you can work comfortably. They are made from a wide range of materials, including wood, metal, and plastic. You can either buy them directly from Apple, or from a third-party manufacturer. Some stands have cutouts underneath to improve airflow – this is great for keeping your MacBook cool so it can function at its best. Another useful feature on some models are fastening clips which mean you can open your MacBook with one hand when it's on the stand. Some stands are so high that you need an external keyboard and mouse to work comfortably. If you get one of these, you can attach an external monitor to make a great desk setup.
AirPods
AirPods are wireless earphones made by Apple. They have great sound quality, noise cancelling, and their transparency mode is best in class. Transparency mode lets you hear what is going on around you through inbuilt microphones in the earphones. AirPods work seamlessly with Apple products, so they are a great option for listening to music or streaming videos on your MacBook.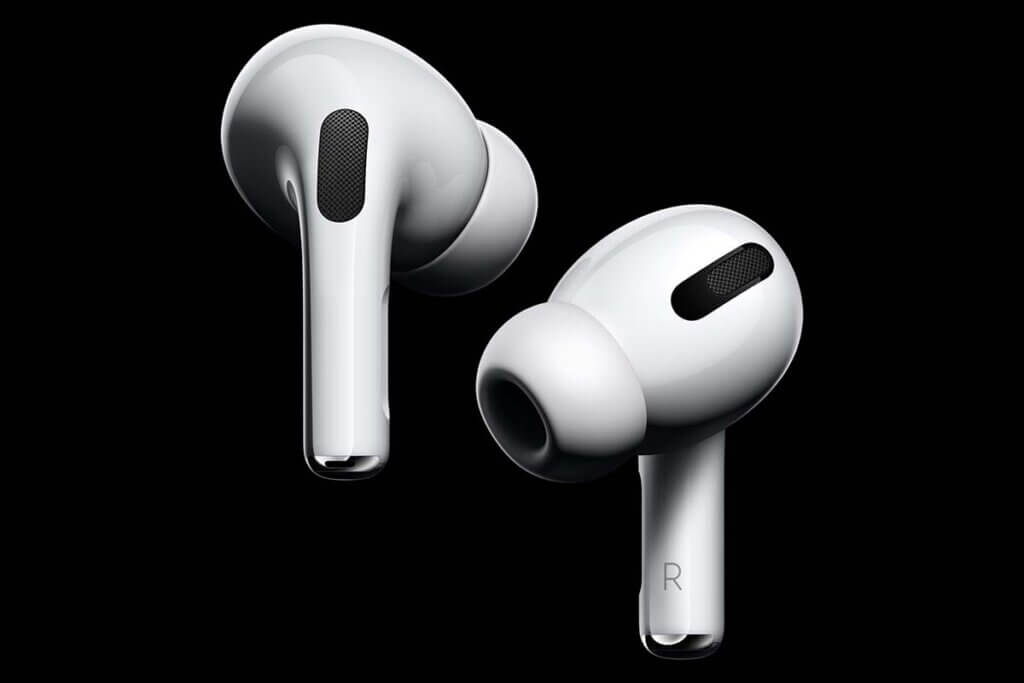 External drive
While you can get a lot of storage in your MacBook (up to 8TB in the top-of-the-range Pro), Apple charges a lot for this optional upgrade. A more cost-effective option is an external drive – you can get much more storage space for less money with one of these. They are especially good for files you don't always need to access, and can also be used to back up your data.
---
Images 1-2: © Apple | Images 3-7: © FinalCheck |  Images 8-10: © Apple | Image 11: FinalCheck | Image 12: © Apple