Windows tablet purchasing advice: how to choose the right product
What you need to know
Windows tablets are small format mobile PCs for office work, gaming, as well as light browsing.
You can choose between 2-in-1s with a 360-degree hinge and detachables, where the keyboard can be removed completely.
Choose from 7 to 13-inch HD displays.
Windows tablets are highly compatible with many input connections – Wi-Fi, Bluetooth, USB, and HDMI are all available.
These tablets can be notebook alternatives, especially with extras like keyboards and mice, as well as styluses and integrated projectors.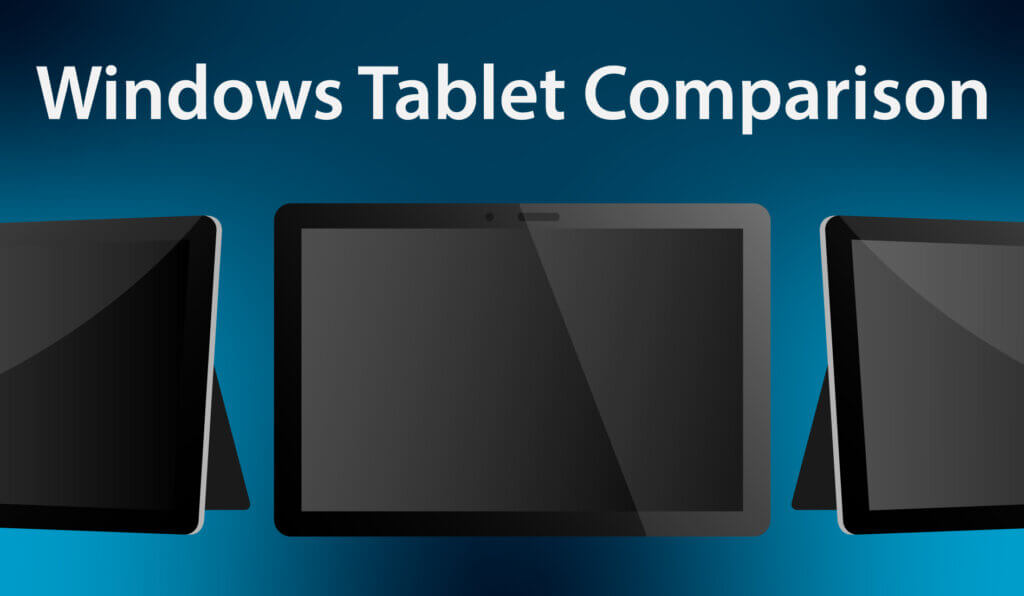 Shifting trends in the tablet market
Do you work with a Windows computer in your office, but use an iPad for business trips or business meetings away from home? Although Microsoft's Windows operating system has been the standard for desktop computers and notebooks for years, for a long time the company has been unsuccessfully trying to gain a foothold in the tablet market. Early Windows tablets struggled with being too bulky, having too little battery capacity, and an operating system that was not designed for mobile use. By contrast, Apple's iPad quickly became a cult object after its 2010 release. Unbeknownst to many, Microsoft had started working on the development of tablets before Apple, releasing a tablet-compatible Windows XP version in 2002. Even though this was a full eight years before the iPad hit the market, Apple's tablet became the benchmark – at least until Microsoft optimised Windows software for touch control, starting with Windows 8 in 2012.
With the newest, much more user-friendly Windows software (Windows 11, but 10 is also still common), Windows tablets are finally taking off. These tablets are functional all-rounders that are equally suitable for private and professional life. With them, you can surf the web, send emails and be active on social networks, or entertain yourself with films and games. Until now, no other tablet operating system has been able to run high-performance computer programmes. Most manufacturers have Windows tablets in their product offering, but Microsoft's in-house Surface series is top of the pile. The powerful convertibles in the Surface Pro range can almost completely replace a notebook.
Reasons to buy a Windows tablet
The range of Windows tablets on the market is huge, and ever growing – a big change from times gone by. Traditional PC manufacturers like Dell, Lenovo, HP, Samsung, and Acer are all in on the act, meaning that, as a consumer, you have a very wide range to choose from. This is not the case if you're looking for an Apple device. Moreover, Windows can really hold its own next to iOS and Android as an operating system. In fact, the tile-based UI on Windows 10 and 11 is specifically designed for touchscreens. Since Windows is so common, the operating systemis particularly easy to get your head around – almost everyone has used Windows at some point on a laptop or PC and knows the basics. As a result, the effort required to familiarise yourself is relatively low. A further advantage is that all PC programmes – including MS Office and your favourite browser – run on Windows tablets. Microsoft's cloud storage platform OneDrive is also fully integrated into the system.
Android and iOS tablets perform best when used for multimedia, whereas Windows tablets find a different gear with their office capability. Since these devices are convertible from tablet to notebook, their flexibility as work and home entertainment devices is unparalleled. In comparison to other 2-in-1 devices, Windows tablets are much more responsive when switching modes. They are also strong multitasking devices. In fact, you can run two apps side by side in the same window.
Convertibles: on the rise
Tablets are flat, light, touchscreen computers. Unlike notebooks, they do not usually have a fold-out mechanical keyboard. This allows them to be much smaller and lighter, ergo perfect for travel. In terms of their performance, operation, and design, they are most like smartphones. There are three main kinds of tablet: pads, convertibles, and detachables. Pads are, as above, the basic classic design type: touchscreen only. Convertibles and detachable on the other hand are hybrid, or 2-in-1 devices.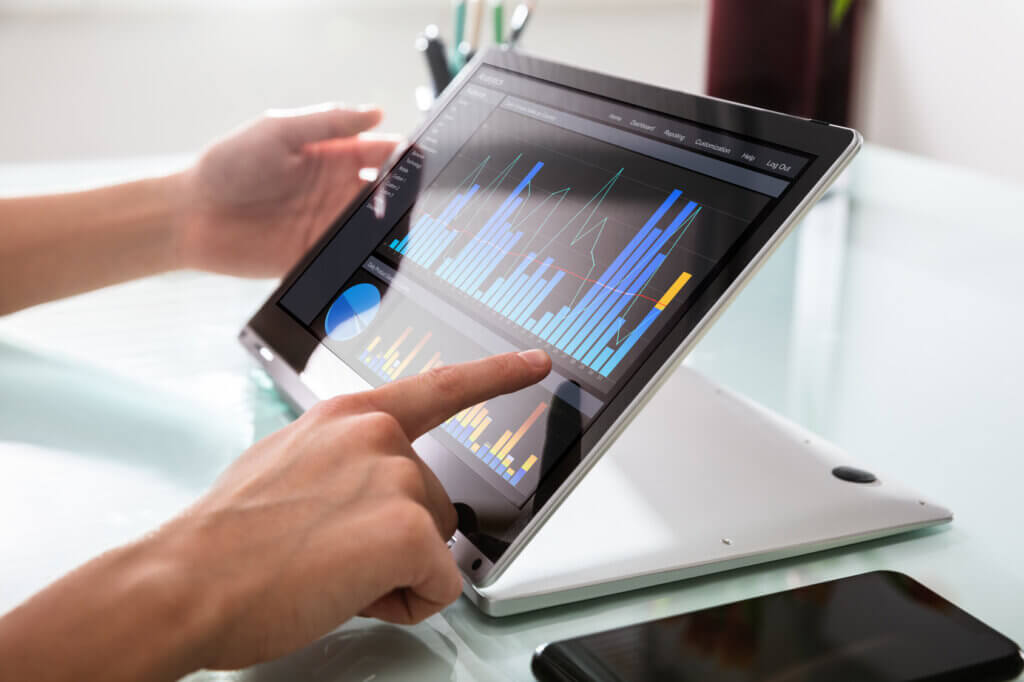 Typing on a touchscreen can't replace the feel and comfort of a mechanical keyboard, plus on-screen keyboards take up a lot of space on the display. As a result, most people want to use a tablet with a mechanical keyboard. If you want to connect an external keyboard to your classic tablet, the most common way is via USB or Bluetooth. The trend among third party Windows tablet manufacturers is increasingly towards convertibles rather than classic pads, in other words, models which attempt to replace the classic notebook. These are primarily designed for business users who are frequent travellers, or for creatives who need to quickly capture a thought.
Convertibles are slightly different from detachables. Convertibles have a 360-degree hinge which fully rotates to lie flat on the keyboard. They are permanently attached to their keyboard, which means that they are somewhat heavier and thicker than detachables or pads. Detachables, on the other, hand attach to a keyboard with a mechanical latch, a magnetic dock, or even Bluetooth, meaning they can be completely separated. The main disadvantage to this is that since the display is heavier than the keyboard, without a stand the screen tilts back too far. Hinged detachables can therefore not be angled more than 110 degrees.
Buying tips
Choosing a Windows tablet depends on how you plan to use it and how much you want to spend. If you're looking to surf the web and occasionally play games, then you don't need to prioritize powerful hardware and a large HD display compared to say someone working in the multimedia sector who is looking to watch films and series.
Size
The right display size depends on what you need it for:
7-8 inch
These super light devices are like oversized smartphones – ideal for when you're out and about. Some models can even be used as phones. Given the small screen (and therefore small keyboard), this size isn't good for lots of typing. Compared to tablets with different operating systems, there aren't many Windows tablets with these dimensions.
9-11 inch
The most common display size, measuring 10 inches diagonally, is ideal for watching videos and playing games. The screen is big enough for working with complex spreadsheets and programs.
12-13 inch
Professional tablets with the capacity of a notebook and the mobility of a smartphone. The larger screen size is great for seeing everything clearly. However, their scope for use is somewhat limited by being heavier.
Resolution
Your Windows tablet should have a high-resolution display. The resolution determines how sharp the picture is. A 10-inch tablet should have at the very least an HD display (1280x720p). Nowadays, Full HD displays (1920x1080p) are common. At the top end of the Windows tablet market, the trend is towards even higher resolutions (2736x1824p or 3200x1800p) but the smaller your screen the less these extremely high numbers make a difference. If you're not that fussed about resolution, a Full HD display will be plenty. One point to consider is that the higher the resolution, the higher the energy consumption.
Hardware: processor, memory, and battery
Hardware is equally important as display quality. Processor performance, RAM, internal storage, as well as battery life will play a role in your purchase decision.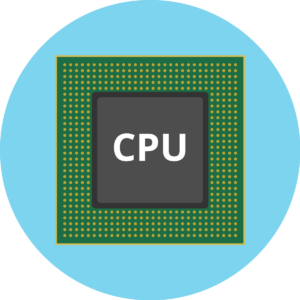 Processor
The processor or CPU plays a major role in determining the tablet's performance. For most applications, such as starting simple apps or operating a browser for surfing the internet, processors with two (Dual Core) or four cores (Quad Core) designed for mobile use will be enough. However, if you want to use the tablet for demanding games and apps, go for a high-end processor with eight cores (Octa Core). Some models are equipped with powerful Intel Core i5 or i7 processors.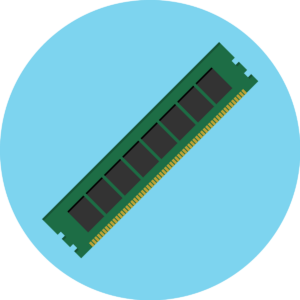 RAM
Most Windows tablets now have either 4 or 8GB RAM. Even with 4GB of RAM, it's possible to work with MS Office and play games. At the top end of the market, you can find tablets with up to 32GB RAM, such as the Microsoft Surface Pro.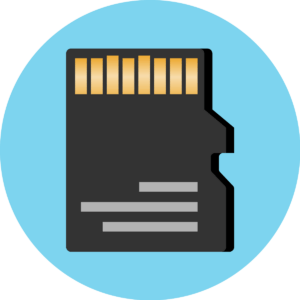 Internal memory
Internal SSD storage can run from 64GB all the way up to 1TB. The Windows operating system will take up about 20GB of space, so bear that in mind if you're looking at a tablet on the lower end of the storage spectrum, especially as updates will need more space too. This said, cloud storage is now a very effective option if you have a good internet connection.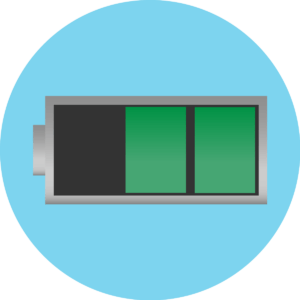 Battery life
Tablets have bigger batteries than smartphones, but since they have such big displays, their battery life isn't generally that great. Depending on what you use your tablet for, the stated battery life will vary. This said, the battery life will be enough for standard use in the office or at home – depending on the model, tablets tend to last between eight and eleven hours, longer if you use a power bank.
Features and accessories
Windows tablets have more connectivity options than iPads, but not all models are the same. Depending on the hardware, you will be able to easily connect to compatible accessories. One important factor is the connectivity capabilities of your tablet.
Network: with or without SIM?
If you're just planning on using your tablet at home with Wi-Fi, then don't worry about getting a tablet with a SIM card slot. If, on the other hand, you want to stay connected without Wi-Fi when you are out, then a SIM card slot is essential. Having cellular connectivity means you have no need for Wi-Fi networks, and that you can go online much like you would with a smartphone.
SIM cards come in different sizes: Micro-SIM, Mini-SIM, and Nano-Sim. SIM slots are either 'Single' or 'Dual', meaning you can either put one or two SIM cards in your tablet. Having a Dual SIM can be very useful, for example if you have your personal SIM as well as one for work, or if you are on holiday and want a local SIM.
Dual SIM vs Multi SIM

Dual SIM is not the same as Multi SIM: Multi SIM means you can use the same SIM in multiple devices, rather than multiple SIMs in one device.
If you are considering a Dual SIM enabled tablet, make sure to consider that the data speed for the second SIM is considerably slower. Fast LTE connectivity usually comes through the first slot, whereas the second is usually for 3G or 2G. Having a 4G LTE or even 5G connection is essential for a tablet: LTE can reach 600 Mbps, whereas 3G is only capable of 42 Mbps.
Connectivity
Windows tablets are in many ways fully fledged PCs, certainly when it comes to connections. They all have USB ports (usually USB-C) for charging – Thunderbolt and USB-A connections are also available on some models. Depending on your ports you can either connect additional devices directly to your tablet or use a dongle. 3.5mm headphone jacks are useful for wired headphones or speakers. HDMI ports are useful if you want to connect your tablet to your TV or Monitor – some devices come with a mini DisplayPort, which serves the same function as HDMI.
All Windows tablets are Wi-Fi enabled. Some older devices are only Wi-Fi 4 or 5 enabled, but the newest models will have the fastest Wi-Fi 6 capability. Bluetooth connectivity is also an extremely useful feature for headphones. Some tablets are NFC capable, which can be very useful for cyber security as you can connect two devices independently if they are close together.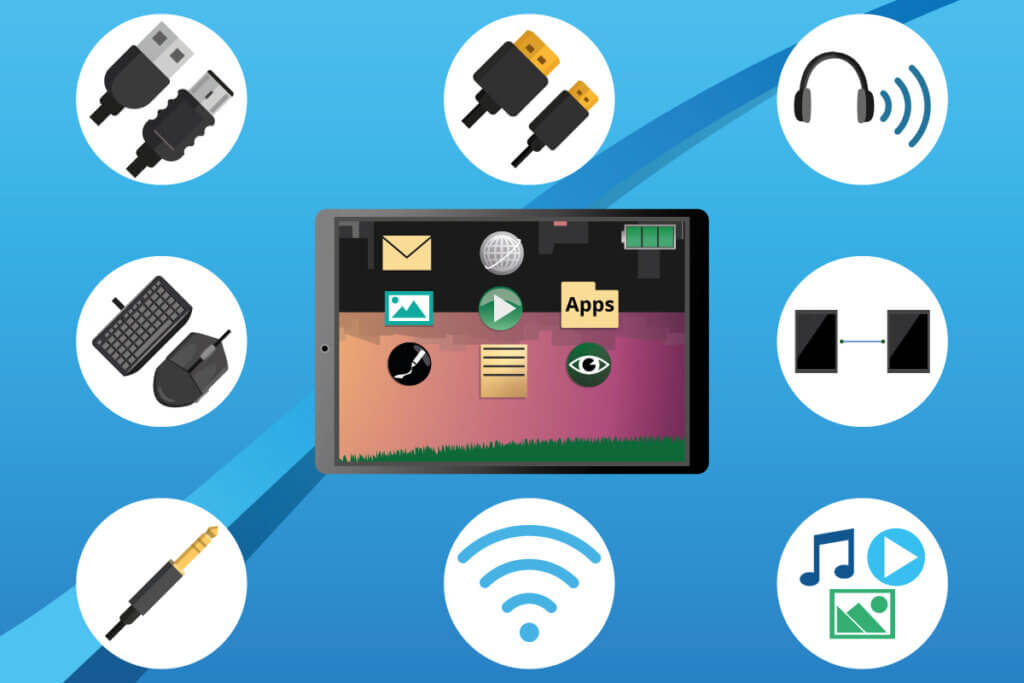 Useful extras
There is a wide range of features, accessories, and connectable devices which you can either get immediately with your tablet or buy after the fact:
Keyboard: if you don't have a 2-in-1 tablet it is still generally possible to connect an external keyboard. If you're working or gaming in the dark a backlit model is great.
Stylus: sometimes referred to as touch pens, styluses are great for doing detailed work on your touchscreen. They are especially useful for sketching or online signatures, and another advantage is that it keeps fingerprints off the screen.
Mouse: using a mouse can turn your tablet into a mobile PC. If you're looking to play computer games, consider getting a gaming mouse.
Integrated Camera: essential for video calls, most Windows tablets come with a front and back camera.
Integrated GPS: essential for navigation and useful if you lose your tablet.
SD Card: great for expanding your internal storage and transferring data. For this, you need an SD card slot.
Case: if you're going to be carrying your tablet around with you, then consider buying a case to prevent scratches or water damage.
What about other operating systems?
Windows 10 and 11 are tile-based, which means they are highly compatible with touchscreen technology. Since Microsoft's initial flop into the tablet market with Windows RT, a lite version of the PC OS, they have optimised the full Windows experience for tablets.
Apple's iPad with iOS is heavily focused on touch controls. Most iOS apps are available in adapted form for the iPad and make good use of the additional space on the display. The media offer is extensive, but always tied to Apple's App Store so there is little flexibility when it comes to running different programmes.
The Android operating system is more open, but also somewhat more chaotic. Users have more freedom here to customise it to their liking. The choice of hardware is also greater. Windows tablets are roughly on a par with Android tablets in terms of price; iOS models, on the other hand, are far more expensive.
Manufacturers and models
The number of Windows tablet manufacturers is similar to that of Android. Just as Google makes its own devices alongside those from third party manufacturers, so does Microsoft with its own Surface series. They offer detachable models such as the Surface Pro, Surface Go, and Surface Book. Microsoft offers the option to have either Intel or AMD processors, and you can really spec out the Pro model for professional and creative use.
Besides Microsoft, other manufacturers such as HP, Lenovo, Dell, Acer, Toshiba, and Asus have Windows tablets in their range. HP, for example, offers a very extensive range of hybrid devices, from low-cost entry-level devices to high-end convertibles. Lenovo's range of 2-in-1 models consists mainly of tablets with 360-degree hinges. The Yoga series is characterised by particularly thin, but also very high-priced models. For business customers there is also Lenovo's Thinkpad brand. Dell has its ever-acclaimed XPS series of 2-in-1 laptops which sit at the top end of the market. Acer offers both detachables and combination devices with 360-degree hinges.
---
Image 1: © FinalCheck | Image 2: © Andrey Popov / stock.adobe.com | Images 3-7: © FinalCheck