10-inch tablets purchasing advice: how to choose the right product
What you need to know
A 10-inch tablet is handy and great for watching films and series, as well as reading texts or surfing the web.
Many of the models are very light and small, perfect for on the go.
Due to their comparatively small displays, long battery life is possible.
In combination with a keyboard, tablets can be used instead of small laptop.
Why 10-inch tablets are the perfect size
It is now impossible to imagine everyday life without tablets: whether for reading on the move in the great outdoors, ordering online from the couch, or listening to music and watching shows on the bus or underground — these versatile all-rounders are still increasingly popular. They are small, flat computers with plastic or aluminium casings and touch-sensitive screens. In terms of size, they sit between smartphones and notebooks. Many tablets have a front and rear camera and several interfaces, such as USB ports and an audio jack for headphones.
Tablets with a 10-inch display are among the most popular models on the market. The advantages are obvious: these devices are large enough to comfortably read e-books, watch films, play games and surf the web. At the same time, their compact design and low weight makes them faithful everyday companions, even when you're out and about.
Are they exactly 10 inches?

Strictly speaking, there is no such thing as a 10-inch tablet. Almost all devices have 9.7 or 10.1 inch screen measured diagonally (24.64 or 25.65cm respectively). For the sake of simplicity, we've grouped these models together as 10-inch tablets. The length of the diagonal corresponds almost exactly to the length of the diagonal of an A5 sheet of paper (10.04″ or 25.5cm). Fold an A4 sheet in half yourself and you will have an idea of the display size.
Equipped with a 9.7-inch display, the first tablet ever, the Apple iPad from 2010, falls into this category.
A solution for every need
In addition to classic tablets, manufacturers have launched several tablet variants tailored to different user groups. In addition to classic designs in different hardware versions, there are, for example, so-called convertibles. These are devices that customers can set up with a keyboard if desired, thus obtaining a compromise between a laptop and a tablet.
Classic tablets: the standard option for most users
One thing is for sure, all tablets have a large touchscreen that extends almost across the entire front. You operate the device with touch gestures. Tablets with a 10-inch screen are better suited for reading text documents and websites than smartphones, which only have an average screen diagonal of 3.5 to 6 inches. Tablets are in this way a good smartphone extension, not least because the functions are very similar. Of course, this is especially true if the smartphone and tablet use the same operating system.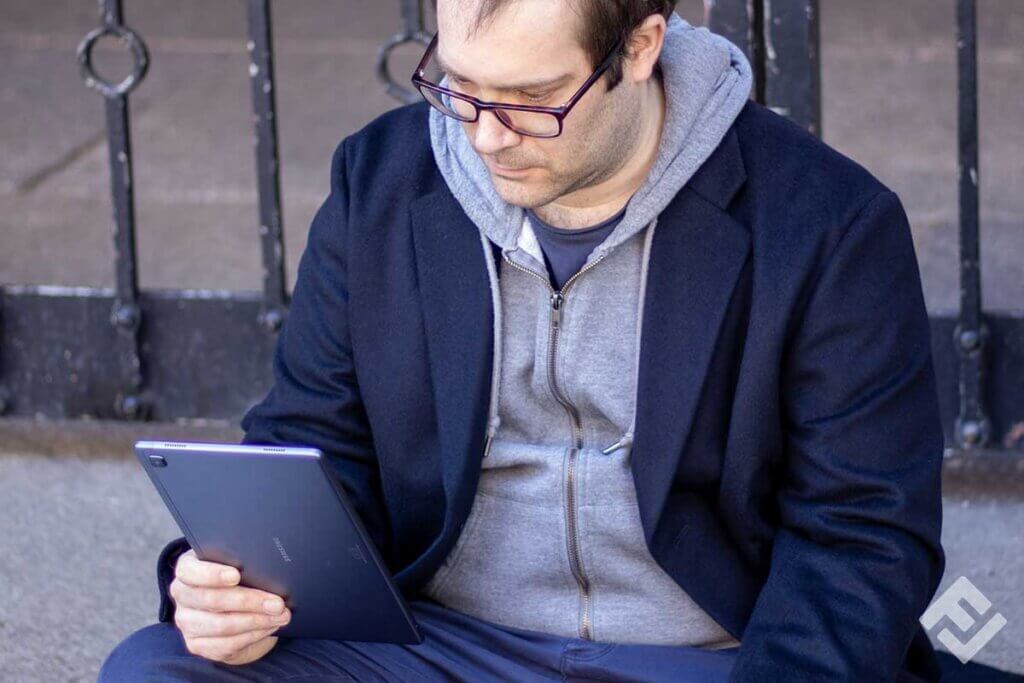 However, due to their size, tablets aren't really suitable for phone calls. As a result, many tablets don't support this feature. This niche is being filled by phablets (a portmanteau of 'phone' and 'tablet'), sometimes also known as smartlets. These are extra-large smartphones that can be used like tablets. Tablets are actually great additions to laptops: thanks to their compact dimensions and lighter weight, they are more suitable for working on the go. By way of comparison, tablets typically weigh 500g and are much lighter than laptops (2-3kg). Users can make small corrections in Office documents, search for information online or answer an email — all conveniently when in transit. Longer typing tasks, on the other hand, are too tedious. A convertible model with an additional physical keyboard is better suited for this. Depending on features and quality, a classic tablet costs between $60 and $1200. They are suitable for users who are looking for a multipurpose mobile device which complements their smartphone and notebook or stationary computer.
Advantages
Versatile
Lightweight
Extremely affordable in basic versions
Disadvantages
Not suitable for lots of typing
Basic versions relatively limited in performance
Convertibles: combining the best of tablets and laptops
Convertible devices represent a middle ground between tablets and laptops. These devices have a physical keyboard that users can fold down or remove completely, model dependent. They then have a very powerful tablet. These kinds of devices have a high-resolution display as standard. They are available with screen sizes from 10 to a maximum of 15.6 inches. Thanks to these screen sizes, the reading experience is far more comfortable than on a smartphone. In most cases, the hardware is built in under the screen.
In contrast to laptops, it is rare to be able to upgrade a tablet's hardware due to its compact design. On the other hand, where conventional tablets reach their limit, these devices can run more computationally demanding programs like Excel spreadsheets or video editing software. The actual performance of the device depends largely on the properties of the hardware, namely: processor, graphics card, and RAM. While standard tablets weigh around 500g, convertibles weigh between 1-2kg. Compared to a classic laptop, this is about one to two kilos lighter. Convertibles can cost between $350 and $2400, depending on the level of hardware. This kind of model is therefore particularly good for people who want to benefit from the mobility of a tablet and the performance they are used to from a laptop. Since these devices usually come with a Windows operating system, they are extremely versatile and can run many different programs. This makes them ideal for student life and office work.
Advantages
Physical keyboard great for typing
Many models support Windows 10 or 11, which has a huge range of programs
Powerful hardware, suitable for photo and video editing
Disadvantages
Higher pricing than other tablets
Much heavier than other tablets
Choose an operating system
Just like with desktop PCs, laptops, and smartphones, the operating system is the tablet's software heart. Tablet operating systems have a graphical interface which you use to control application software, otherwise known as apps. The hardware, on the other hand, provides the resources that are necessary to beat this heart and run individual programs. The operating system is a group of programs that are necessary to start a computer or a tablet. It acts as the interface between hardware and software and ensures device, data, memory and process management. For example, say a user wants to stream a music video on the internet: in order to do this, the operating system will control the network adapter, the graphics card, and the sound card.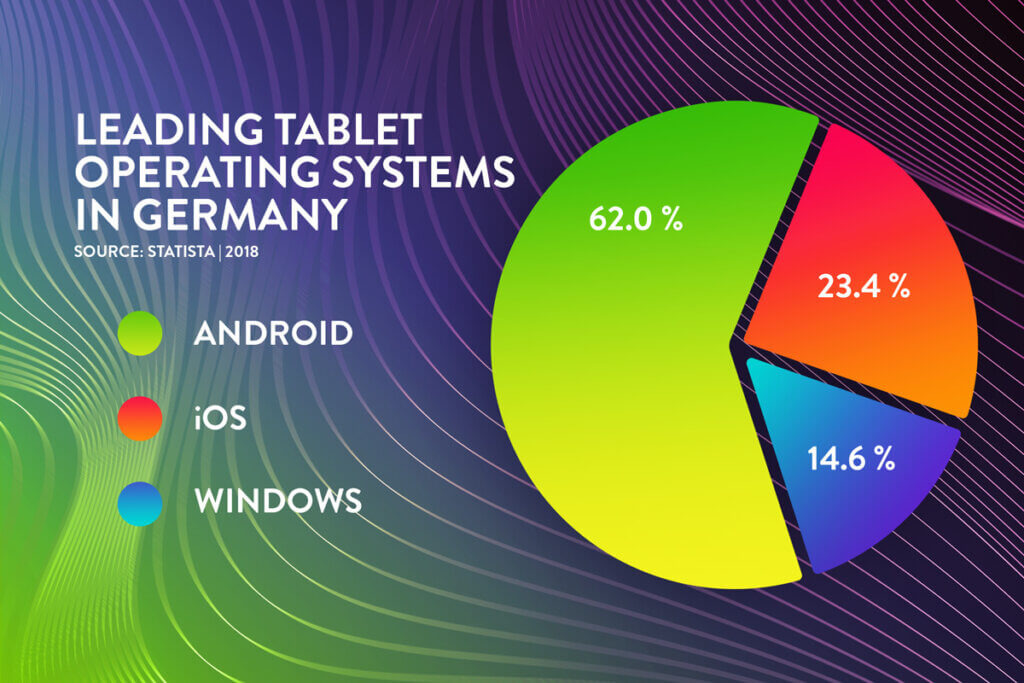 Tablets are marketed by many different manufacturers. However, there are only four main operating systems in use, which each have different advantages and disadvantages. These four systems are:
Read on as we explain the peculiarities of the individual systems and go into their user-friendliness, app availability, security and data protection, and synchronization capabilities. Ultimately, users should test each OS for themselves and weigh up which one suits their needs best.
Android: wide distribution and many apps
Android is a Linux-based operating system developed by Google. Many parts of the OS have been specially designed by Google to suit the needs of tablet users. One advantage is the simple menu navigation, which makes it easy for beginners to find their way around the device. The huge selection of apps in the Google Play Store is also unrivalled. However, the wide selection is also accompanied by a security risk: it's much easier to get an app onto Google's Play Store than Apple's App Store, making the Android system a popular target for hackers. Although the developers are constantly closing loopholes and excluding infected apps from the Play Store, compared to other app stores, most infected apps are found here. Avoid dubious apps with promises of profits and conspicuously low download numbers.
Android devices on the market vary immensely, ranging from entry-level to professional level hardware, and with many different screen resolutions. These differences are reflected in pricing: devices start from just under $120 and can reach over $1200. With comparable hardware, Android devices are usually cheaper than their Apple counterparts.
Android is also more freely customizable than other operating systems: you can tailor the user interface to better suit your needs, as well as install apps from sources other than the Google Play Store. It's important to note that doing this massively increases the risk of infecting your device with malware. Android is also more convenient than iOS when it comes to exchanging data via USB. There is no need for a special software, simply use the pre-installed Windows Explorer. Google will also automatically sync your data (e.g. call contacts and installed apps) to the cloud via your Google account if you choose. If your device breaks or is stolen, the backed-up data can be restored to a new device in minutes. This being said, Google's data protection history is rather undesirable. The Android manufacturer is well known for collecting data to use for targeted advertising. In order to avoid this you have to dig through and change your data protection settings, which often results in some apps not functioning properly.
Tablets using Android are suitable for a wide range of customers. Price-conscious beginners who are looking for a device that is easy to use will be equally at home with Android as experienced users wanting full control over their device and also install third-party apps.
iOS: hardware that matches the software perfectly, but with a closed system
iOS has been functioning on Apple devices such as iPhones, iPads and the iPod Touch since 2007. Compared to their competitors, iOS devices are highly optimized, as both the hardware and the software are developed by Apple. iOS is also beginner-friendly, and most touch gestures are intuitive for users. However, iPads are somewhat isolated: additional software is only available via Apple's own App Store. The store is strictly regulated and there are about 30% fewer apps available than on Google's Play Store. Developers who do not adhere to Apple's strict guidelines on design and usability run the risk that their apps are rejected. This in return ensures Apple customers a certain minimum standard of quality and security.
Another advantage: data protection. Apple collects significantly less personal user data than Google during use.
iPad tablets are particularly suited to users who already have experience with Apple products. This is because synchronisation runs entirely via Apple's iTunes software. This might be strange for Windows users, who are used to simply transferring files using the Explorer. As a result, iPads are particularly suited to multimedia fans and for use in the business sector. In terms of price, iPads are on the higher end of the spectrum.
Windows tablets win with huge flexibility
Windows is an operating system from Microsoft that for a long time was only available on desktop PCs and laptops. Since the introduction of Windows 8 with its new tile-based design, the OS has brought tablet and desktop computers closer together. For many of the more elaborate Windows programs there is no version for Android or iOS devices available. Since the same operating system (currently Windows 10 or 11) runs on tablets, laptops, and PCs, compatibility problems are rare. The transition between devices is actually especially smooth and uncomplicated.
A perfect blend of laptop and tablet: as powerful as a stationary PC
Many Microsoft tablets come with a physical keyboard. The same can be said for Windows tablets produced by third-party manufacturers such as HP, Toshiba, Lenovo or Dell. This combination means that Windows tablets can function as a classic laptop, useful in situations like when intensive typing tasks need to be completed on the road. If you don't need the keyboard, it's easy to detach from the display. This leaves you with a classic tablet that you can control using the touchscreen: ideal for surfing or watching videos. These tablets are therefore a perfect laptop replacement.
Connectivity is one of the biggest advantages here: it's easy to connect things such as USB sticks, USB hard drives, or even a printer to the tablet. This is limited or not possible at all with iOS or Android devices. Although the number of apps available in the Microsoft Store is relatively low, for a device largely suited to professional work, this isn't a major issue. Concerning data protection: Microsoft does collect some information, but it is much less than Google. Synchronisation is simple: you can transfer files via USB stick or external hard drive and use the in-house cloud software OneDrive.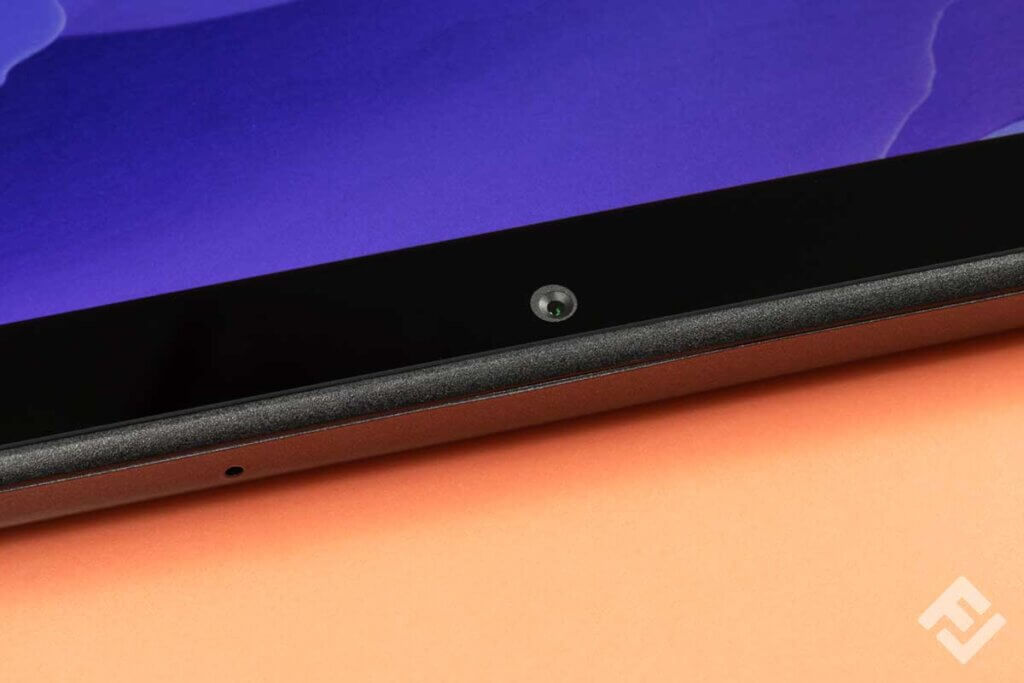 The devices combine features of tablets and office computers and are therefore ideal for office work that needs to be done on the go.
Fire OS is Amazon's operating system: fewer apps in a closed system
Amazon uses its own Fire OS for its tablets which is based on Android, but not on the latest versions. The OS is heavily geared towards the internet company's own offerings, and as a result is quite limited. This especially applies to audio and video streaming. The restrictions manifest themselves, for example, in the fact that Fire OS has no access to the Google Play Store despite its Android core. Instead, there is the Amazon App Store, which has significantly fewer applications. A Prime account is not absolutely necessary, but it is recommended: with it, you have direct access to the music and video offers provided by Amazon. In terms of user-friendliness, Fire OS tablets are otherwise no different from their Android cousins. If you're used to Android you will have no problem getting your head around Fire OS.
Amazon also ships tablets with what they call 'special offers'. These Fire tablets are usually about $10 cheaper. What you pay for in return for this discount is that there are Amazon-related adverts on the lock screen. If you are going to find these ads annoying, then definitely pay for a tablet without them. It is also possible to disable the ads later for a fee. In terms of data collection, Fire devices behave like their Android counterparts — they record a lot of user information. On top of this, Amazon collects and monetizes user data through advertising and special offers.
Fire OS devices are suitable for users who are already Amazon customers and want to easily access the multimedia content available from the online retailer.
Inner values are important
In terms of hardware performance, there are clear differences in the tablet sector. Read on for our breakdown of individual hardware components and what they do.
Processor: mission montrol
The processor is the control centre. No matter whether you look at a picture, listen to music, or watch a video: the processor computes everything. Quad-core processors are now standard. A quad-core processor consists of four individual processor cores. Multiple cores guarantee faster processing so that multiple tasks can be processed simultaneously.
These are the most important 10-inch tablet manufacturers

Apple | Samsung | Huawei | Acer | Lenovo | Medion | Microsoft | Amazon
If you need more computing power for complex apps or high-resolution games, choose a tablet with an octa-core processor. Of course, the higher computing power will be reflected in the price.
If you mostly want to read emails and surf the web, you don't need such a powerful processor. Cheaper models sometimes also come with dual-core processors, which are considerably less expensive and are perfectly adequate for light use.
Internal memory: more is better
In addition to the operating system and the pre-installed apps, the tablet you choose should also have storage for other applications and some photos, documents and videos. The storage capacity is specified in gigabytes (GB). Many people quickly reach the limits of devices with "small" internal storage (8 or 16GB). In this situation it's not possible to install more apps and downloading media is also no longer possible. To do anything you would have to uninstall unwanted apps or delete files from the system. Here's a tip though: provided the tablet supports it, you can often expand your storage using an inexpensive microSD card. This makes it possible to add 128 or 256GB, sometimes more. Models with a larger internal memory often cost considerably more. You should note, however, that not all of the specified storage space is available: between 1 and 3GB is taken up by the operating system, depending on the model. Most devices have between 8 and 128GB of memory. Tablets don't have hard drives, they use flash storage (like USB sticks and SSD drives) which is more damage resistant. How much storage you need entirely depends on what you're planning on doing with your tablet. Most people are well served with 32GB or more.
RAM: the key for tablets to run smoothly
RAM (Random Access Memory) is a key factor for the performance of any tablet: it temporarily stores data relevant for running applications. It is not a permanent memory: when the corresponding app is closed or the device is restarted, the data is discarded. Just like internal storage, RAM is measured in gigabytes. Along with the processor, RAM has a considerable influence on the tablet's performance. While 2GB will be enough for pure surfing and reading, if you want to play mobile games or watch films and series, definitely double down on the capacity. If you're planning to do some office work on a convertible tablet, 8GB or more will be necessary.
Battery life: the longer the better
Tablet manufacturers generally advertise a battery life of between eight and eleven hours. This kind of timeframe corresponds to a whole working day and allows for mobile working, even on a plane or train. It must be mentioned, however, that these figures refer to activities such as surfing the internet or reading e-books. If, on the other hand, you want to watch a film or use gaming apps, the actual battery life can be significantly shorter. How much you work the processor will influence the battery, as will your screen brightness. Battery life is measured in milliampere hours (mAh). The higher this value, the longer the battery will last.
Tips for saving power
These useful tips will help your battery last longer:
Lower the display brightness: indoors, 30-50% brightness is usually enough.
Close background apps that you're not using: your RAM will be cleared and your tablet won't continue updating app information via the internet.
Deactivate the display if you are only listening to music (some apps such as YouTube will stop playing if you do this).
If you do not need Wi-Fi, 3G, 4G, NFC, Bluetooth, or GPS, turn them off.
Display, ports, mobile internet
When choosing a tablet it is essential to look at the varying hardware features it may or may not have. Display resolution, camera(s), fingerprint sensor, ports, and mobile data capability are the most important factors to consider.
Display: how much resolution do you need?
Tablets with a high-resolution Full HD display sit in a much higher price bracket than those with a lower resolution. Nevertheless, the following generally applies to display resolution: more is always better! A Full HD resolution with 1920 x 1080 pixels is really the base line to recommend. If you're a film lover or a gaming enthusiast, you'll really benefit from having the highest resolution you can afford. From 250 pixels per inch, the human eye no longer recognizes gaps between the individual dots, and the higher this figure is, the better.
Display technology
Display sharpness is influenced considerably by environmental conditions such as sunlight. Most tablets use LCD technology, which is based on liquid crystals. As the voltage changes, these exhibit different light refraction, so that different colours are displayed. Although these liquid crystal screens require a comparatively large amount of electricity, they are very bright due to the constant backlighting and have a long lifespan of 13 years with 8 hours of operation.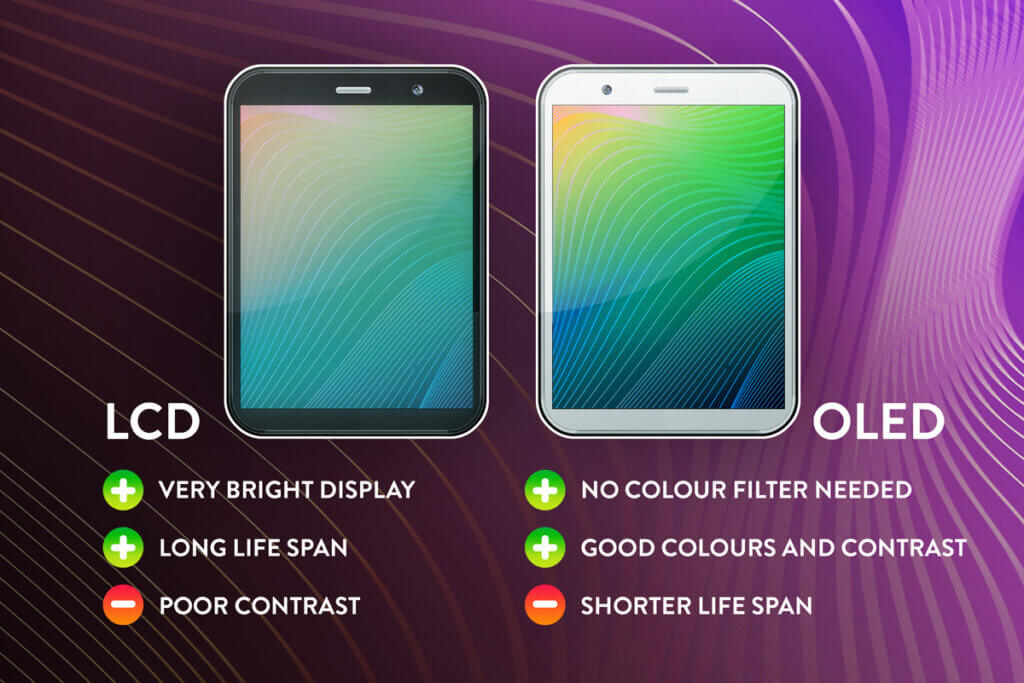 OLED technology uses a different approach: the individual pixels light up by themselves and therefore do not need backlighting. They also have rich colours, higher viewing angle stability and low power consumption. However, OLED screens have a shorter lifespan and do not make the screen appear quite as bright.
Connections are important
The type and number of connections determine how data can be exchanged with other devices, for example to your PC via USB or to your headphones with a 3.5mm headphone jack.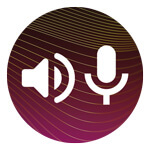 Speaker and microphone
The vast majority of tablets have small speakers. But don't expect breathtaking HD sound! There is simply not enough space for real speakers with a resonating body. The built-in speakers are really a compromise for when you're on the road or wanting to quickly play something. The position of these mini speakers is important to consider: if they are mounted on the back, a protective cover could muffle the sound. If the speakers are on the side on the other hand, there is a risk you might cover them when holding the tablet in your hands. The same applies to the built-in microphone.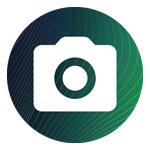 Camera
Some tablets have both a front and back camera to take snapshots, but tablets are generally not suited for semi-professional photo shootings. Even top tablet models have cameras with 8-megapixel rear lenses, far less than what you get in smartphones nowadays, and cheaper tablet models will have even lower resolutions. This said, 8 megapixels will be more than enough for regular use. Don't expect to be taking good photos with your front camera either, it's really only best for video calls.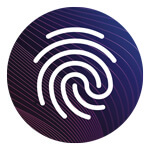 Fingerprint reader
Most tablets have a fingerprint reader so that you don't have to use a pin or unlock pattern. Some tablets now have face recognition technology instead of a fingerprint reader, such as the newer iPads and Microsoft Surface devices.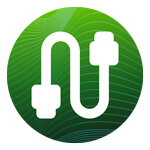 Ports
iPads charge via Apple's proprietary lightning cable. Most other new tablets will have a USB-C connection, but in some cases if you're looking at devices around the lower end of the price bracket you might still find an old micro-USB port. Some convertible tablets have USB-A, but they're far less common than the ubiquitous USB-C. Aside from USB ports, tablets can come with SD-card readers, but they aren't that common.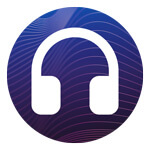 Headphone jack
Most tablets still have a 3.5mm headphone jack, but this is not always the case. Just as with new smartphones that have ditched the port, some tablets now also don't have one so watch out for this if you prefer wired headphones.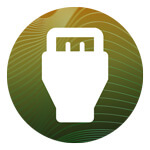 HDMI
If you want to connect your tablet up to your TV or a projector having an HDMI port will be very useful. There are now some wireless solutions to this such as Google's Chromecast, but if this is a priority for you then look for a tablet with an HDMI connection as they can also work as a lossless audio connection to your soundbar.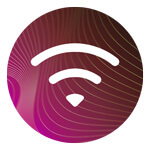 Mobile data and Wi-Fi
Wi-Fi connectivity is standard on modern tablets, but the ability to connect to mobile data is not. Having a SIM card slot in your tablet is an optional extra which will cost a bit more. If your tablet has a SIM slot then you will be able to connect to mobile networks just as with a smartphone, but it doesn't necessarily mean you'll be able to make phone calls. Internet calls are of course possible, but most manufacturers no longer include standard phone technology in tablets anymore. If you do choose to put a SIM card in your tablet, be careful to make sure you have the right kind of contract. Mobile data can be very expensive if you go over your limit or if you are on pay as you go.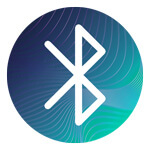 Bluetooth
Bluetooth has become an extremely common part of audio technology in the last few years. Almost all tablets are Bluetooth enabled, meaning you can wirelessly connect to speaker systems and headphones.
---
Images 1-12: © FinalCheck